So, you want to sail Croatia? You want to discover Croatia's best beaches?
Great news.
We've put together a list of Croatia's top beaches and coves, just for you.
A sailing holiday in Croatia – spent with your favourite friends and family exploring Croatia's best beaches, coves and bays – is the ultimate summer escape.
Is there anything more beautiful than the Mediterranean Sea?
We're not sure! But we want you to decide for yourselves.
On a private yacht charter, hidden coves, secluded beaches and breathtaking island scenery are what you'll awake to each morning. The Mediterranean summer climate brings mostly sunshine and dry days, with cool breezes out on the water.
The Croatian coastline has more than 5,000 km of beach, making it a paradise for water sports, picnic lunches, secluded moorings and cocktails by the sea. Croatia's beaches have excellent water quality, with more than 100 of them awarded the quality label 'Blue Flag Award', so cleanliness, water quality and facilities are guaranteed.
It's time to start experiencing the best!
Charter a sailboat in Croatia and enjoy the freedom of exploring breathtaking beaches one by one.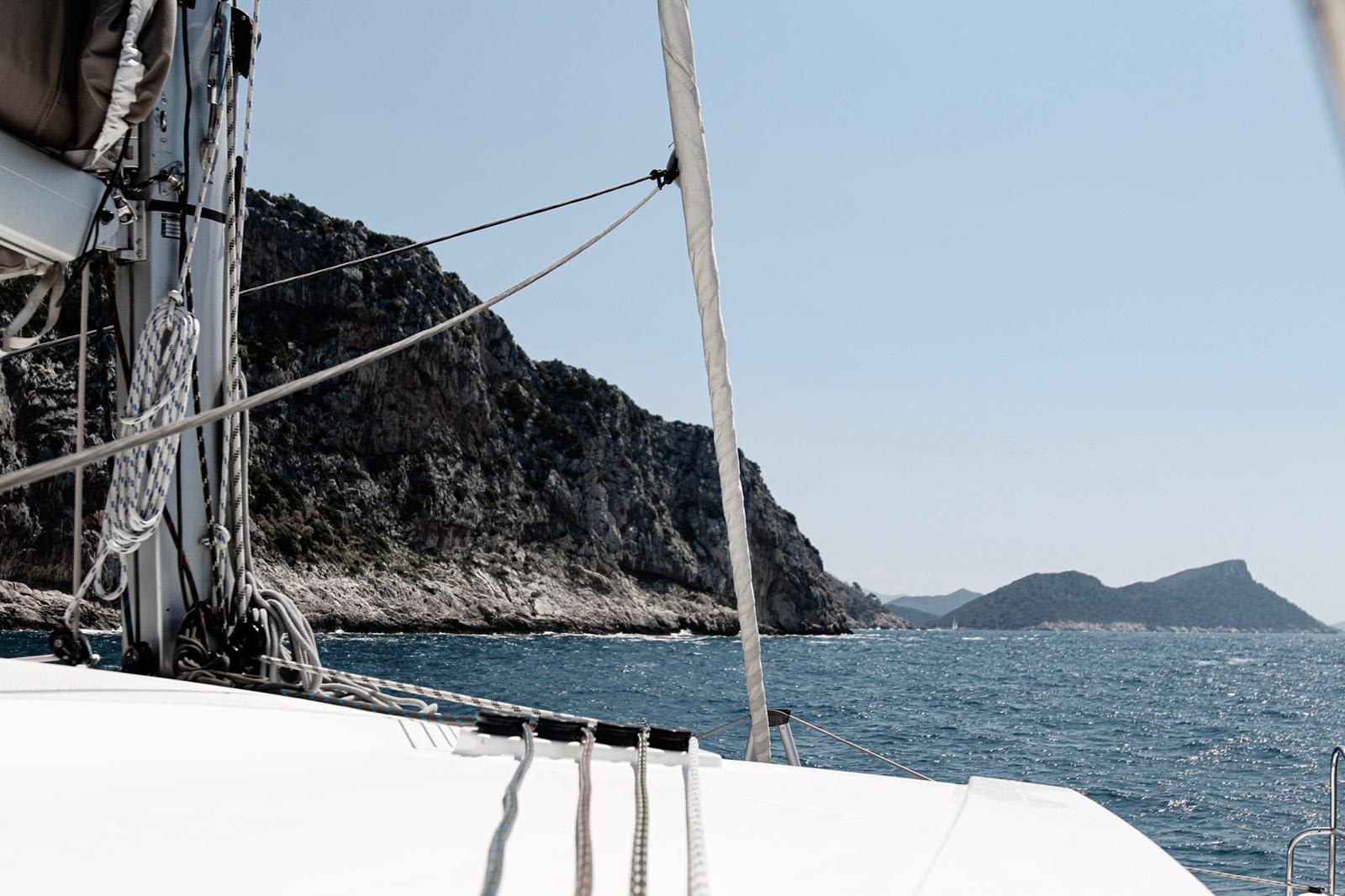 The Best Beaches in Croatia
Zlatni Rat beach, Bol, Brac Island
The most famous beach in Croatia is known as such for a reason; it truly is one of the most impressive beaches we've ever seen. Situated on Brac island, near the town of Bol, this beach is a protected natural area and is popular with surfers and windsurfers all over the world. The 'Golden Horn' reaches out into the Adriatic Sea, creating a breathtaking coastal view of golden sand and crystal clear water. From Bol, Zlatni Rat is only a 2km drive or a 20-minute walk along the seaside.
Vela Plaza beach, Baska, Krk Island
The island of Krk is one of the most naturally beautiful, protected islands of the Adriatic Sea. Located close to Baska, Vela Plaza beach is totally protected by the nearby Mount Velebit, on the coast. Vela Plaza has been awarded a Blue Flag Award, and offers a collection of bustling beach bars and beach activities. The popular tourist town of Baska is often full of people all summer long, so you'll experience an incredible atmosphere while relaxing in the bay on your private yacht.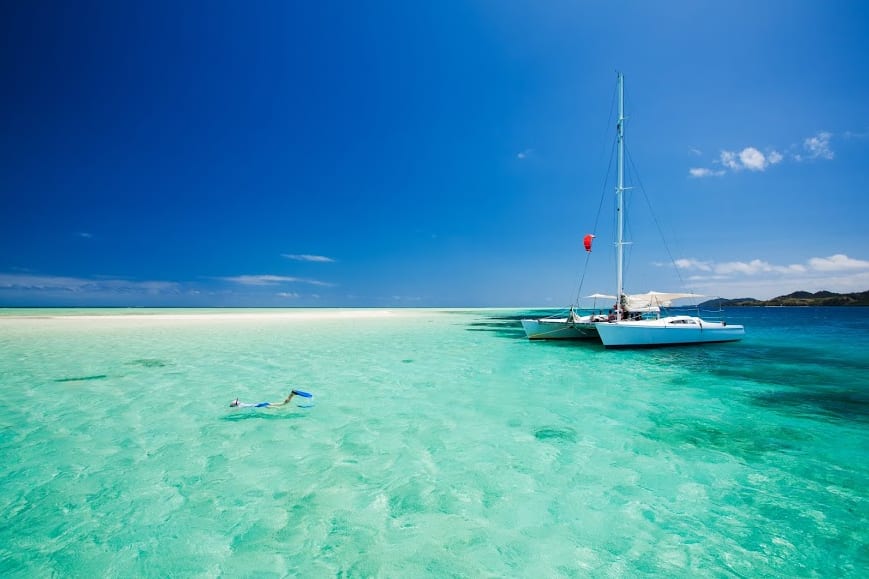 Crikvenica, Kvarner
Among the top attractions of the Kvarner region are the stunning, 2km-long, sandy and pebbly beaches of Crikvenica. The flat, sandy banks are a safe haven for swimming and popular for beach sports. This makes them some of the most popular beaches with families enjoying a sailing holiday around Croatia. Some of our favourites include City beach, Crni molo and Kacjak beach.
Zrce beach, Pag
If you're looking for the party, Zrce beach is where it's at. In the clubs, bars and chill-out areas, you can turn night into day and dance until sunrise. This bustling beach is surrounded by a thick pine forest, giving pleasant shade even on the hottest of summer days. Zrce is home to some of Croatia's best summer festivals, including Hideout and Croatia Rocks, so be sure to check your dates before sailing on over to party island madness.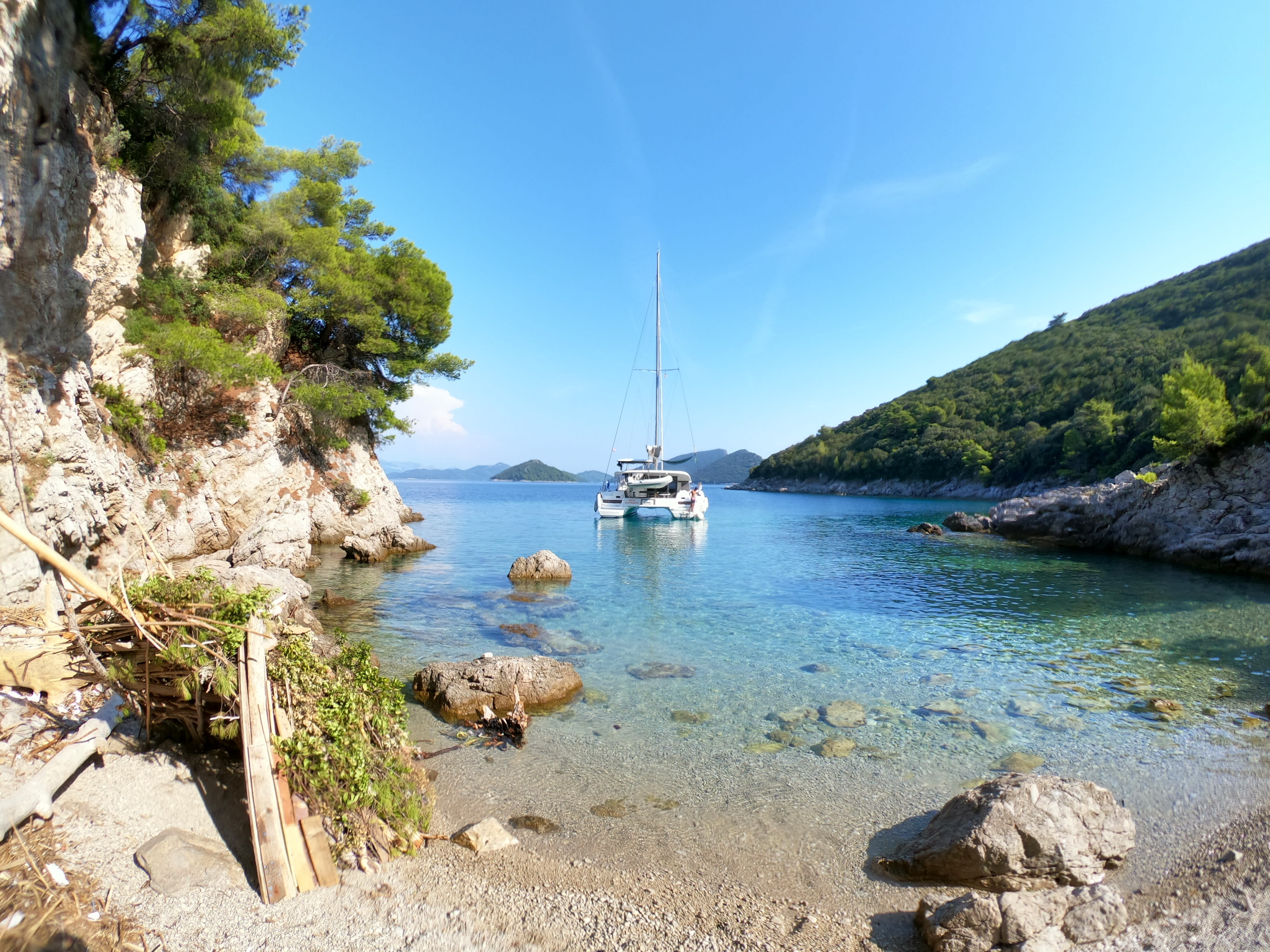 Lumbarda beach, Korcula
Lumbarda beach lies to the east of the town of Korcula, and is popular for its outstanding local white wine. The surrounding pebbly and sandy beaches draw seaside lovers from all over the Adriatic. Bilin Zal, one of the nearby beaches, has a wide range of charming restaurants and cafes and is the ideal place to relax and rejuvenate with the locals to really get to know the Croatia lifestyle.
Saplunara, Mljet
If you're looking for breathtaking nature and peaceful settings off the beaten track, you're sailing in the right place, with over 1000 islands to explore. Secluded beaches, lagoons and bays can be found on most islands in Croatia, but those on the island of Mljet are particularly outstanding. Our top tip: sail over to Saplunara beach, to the south of the island. Here, you can relax, swim in crystal clear water and stroll the often-deserted stretches of sand.
Kraljičina (Queen's) Beach, Nin
Stretching for around 3km, and consisting of sandy, shallow water, this beach is perfect for families with kids, or simply people looking for a more laidback beach experience. Lacking the pebbly shores that are synonymous with Croatian beaches, Queen's Beach is more often compared to Caribbean beaches. Bring a few beach chairs and gaze up at the mountainous vista across the waters. Or if you're interested, you can even indulge in healing mud Peloid and partake in its healing properties on your body and skin. 
Pasjaca Beach, Dalmatia
If you've got the courage to carefully walk down a winding, narrow path, all the while carrying all your beach essentials (since there won't be any amenities provided here), then this beach will reward you. Classic brilliant water, pebbly shores that massage the feet, and an isolation that's pretty rare round these parts await all who wander here. But seriously: Don't forget to pack some snacks and water, since the isolation also means that there won't be much in the way of food stands.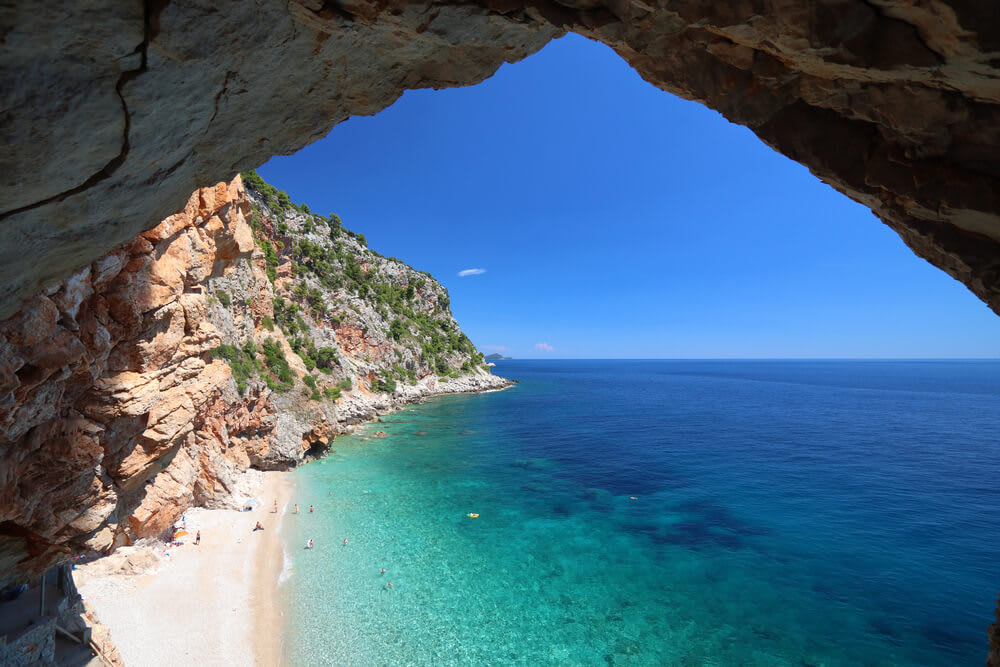 After an incredible day exploring the beaches, on your own private yacht charter, you'll be relaxing in your lounge chair on deck and watching the warm sun slip down over the horizon.
Enjoy the romantic atmosphere and breathe in the salty air – this is going to be the best vacation of your life.
Book it now – before summer passes you by : find best deals for your summer vacation.