Smart sailing apps have become must-haves for smooth and safe yacht cruising. They're accurate, easy to use, and extremely helpful for crucial tasks that ensure both boating safety and cruising holiday bliss (they also save you a ton of space on board that would be otherwise taken up by traditional devices).
Check out some of Team Zizoo's favorite sailing apps that aim to support smooth navigation on a boat holiday:
Best multitasking sailing app with multiple critical features
SailGrib WR
Includes crucial sailing features for weather, tides, currents, routing, nautical charts, NMEA, AIS, anchor alarm, and more
Features can be downloaded separately
More info: https://www.sailgrib.com/
Best sailing apps — weather
Windy
Detailed weather forecasts, live world wind map, and local weather reports
Recognized by the World Meteorological Organization as the best sports and outdoor app
More info and download here: https://windy.app/
Windguru
Live maps with weather conditions and tides
Data on wind (speed, gusts, direction); waves (height, period, direction); and weather (cloud cover, temperature, precipitation)
More info and download here: https://www.windguru.cz/apps.php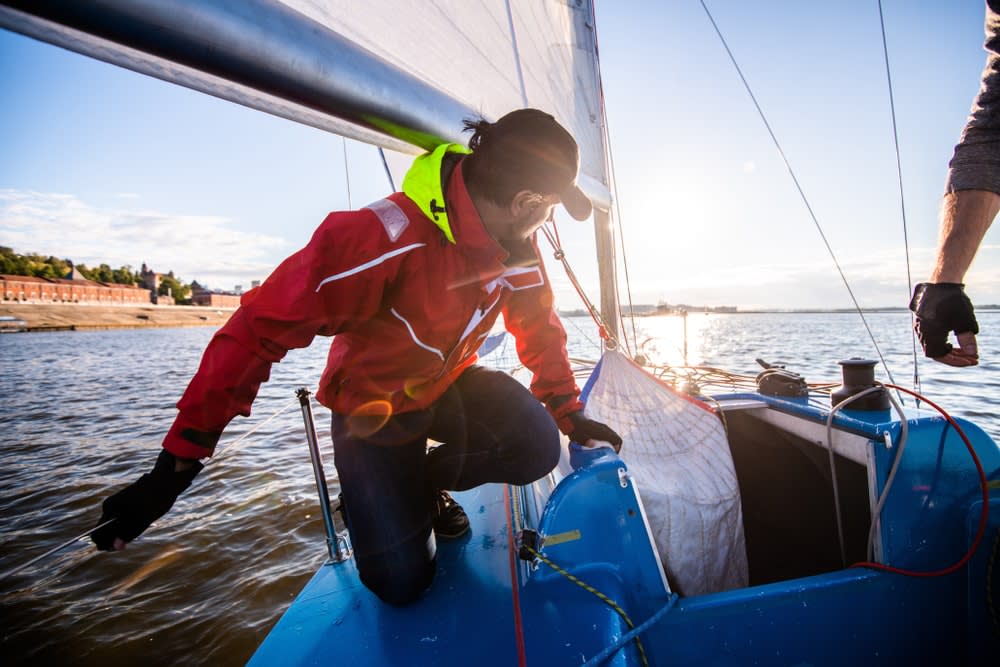 PredictWind
Clean interface and highly accurate with four forecast models, plus real-time wind conditions
Suggests best route across wind, waves, and currents as well the best day to set sail
More info and download here: https://www.predictwind.com/
Best sailing apps — navigation
Seapilot
Very user friendly, with up-to-date charts and a social boating feature for group sailing trips
The basic version is free, while the premium version includes features like weather routing and forecasts
More info and download here: https://www.seapilot.com/
Best sailing app — family and group travel
Life360
Location-sharing app for keeping track of and finding loved ones
Important in case of separation or if someone gets lost on holiday
More info and download here: https://www.life360.com/intl/
Best sailing apps — mooring and anchoring
Best sailing app — finding and booking marinas
Navily
A leading cruising guide in Europe with contributions on over 50,000 marinas and anchorages helps you easily find and book berth in over 10 countries
Thousands of photos and comments from a wide community of users
More info and download here: https://www.navily.com/
mySea
A leading portal for online berth booking, find and reserve berth in marinas, buoy fields, and jetties ahead of time for a quick and simple check-in process
Offers a best-price guarantee
More info and download here: https://my-sea.com/en
Best sailing apps — fun
Spotify or Deezer
Find (or create!) the perfect sailing holiday playlist with access to millions of songs
Download and enjoy music offline with the premium versions
More info and download here for Spotify: https://www.spotify.com/us/
More info and download here for Deezer: https://www.deezer.com/en/
Instagram
Capture, curate, and share images and videos of all the incredible sights and experiences of your unforgettable sailing holiday
More info and download here: https://www.instagram.com/
And of course, follow Zizoo here and get inspired:
3 boat holiday tips as helpful as your sailing apps
Prep for your boat holiday with the ultimate sailing checklist and our guide for first-time sailors

Include WiFi with your boat booking to have access to all your online apps throughout your trip

Find excellent offers and savings on sailing holidays through Zizoo's Super Deals
We hope you love these sailing apps and find them as helpful as we do! And we wish you a very happy (and safe) sailing experience.