Each week, we will be featuring one of our favourite boats, starting with this beauty: the Sailboat Voyager Dreams 70, located in Ibiza, Spain. With its vast open areas, complimentary captain and hostess, as well as beautiful layout, this boat is a stunner – the perfect vessel for a sailing holiday with friends and family. Book this boat today, or have a look at more yacht rentals in Ibiza.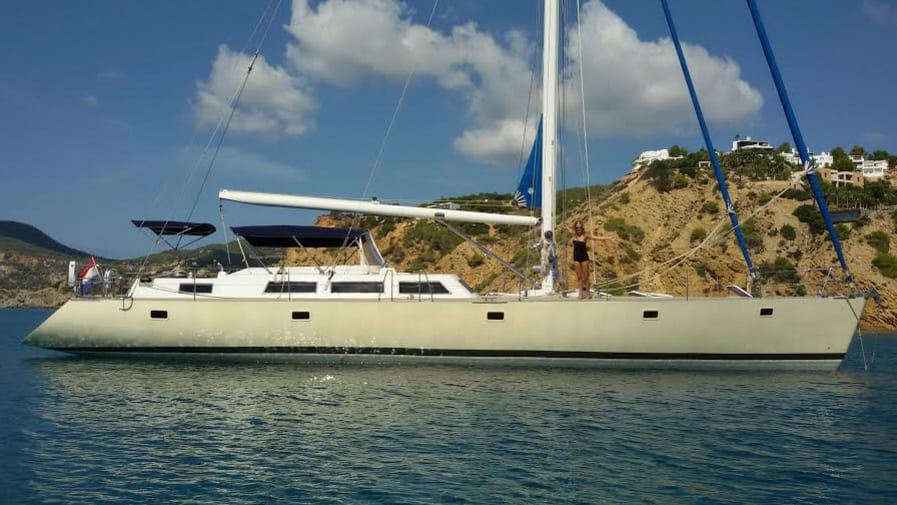 Soak up the sun on the Voyager's extensive open deck area and let the captain and hostess do the rest. Guests can enjoy the ultimate relaxation on the Voyager Dreams 70 – with everything you might need already included in the price.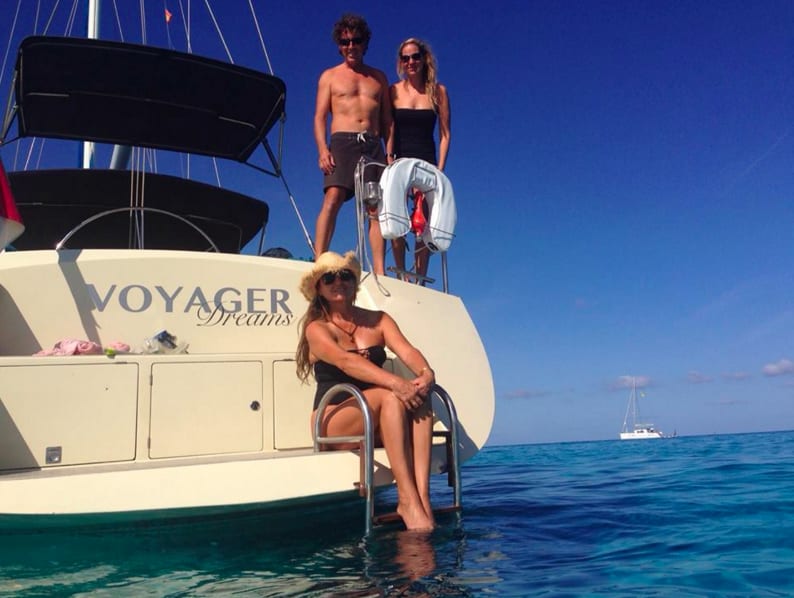 The boat's captain, Albert Cantons has over 15 years of experience sailing the Mediterranean and the hostess, Marta Albella specialises in offering 5 star service. Marta is fluent in German, French, English, Spanish and Catalan. She is passionate about food: fresh, local ingredients and regional Mediterranean flavours inspire her delicious dishes.

The boat is equipped with a full-size gas cooker, microwave, fridge, freezer and ice-maker, meaning that menus can be tailored for individual tastes, dietary requirements and ages.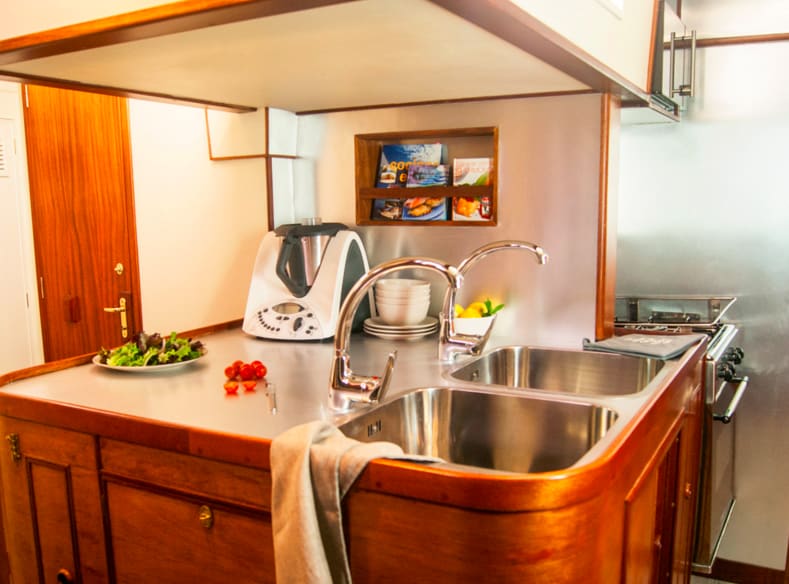 Designed by marine engineer Geoff Parsons, this unique boat was recently refitted in full. Voyager is based on a modern hull design with a twin cockpit deck layout – meaning that the crew can run the vessel without disturbing your privacy. The deck, coachroof and both cockpits are teak covered, allowing for slick and slip-free surfacing. The five cabins of the Voyager Dreams 70 have been designed with comfort and style in mind. There is one twin and four double berths with a total of two bathrooms.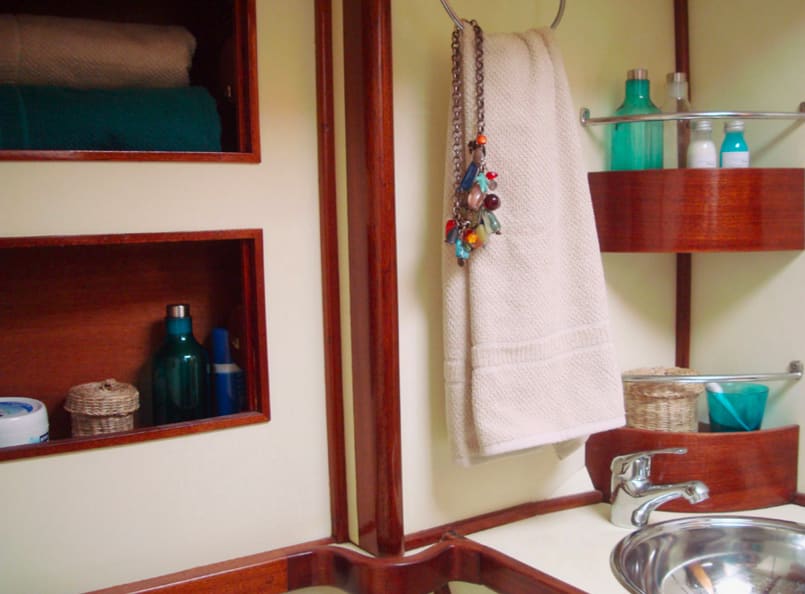 The interior of the cabins is elegant and modern, with calming ivory colours and hand-crafted mahogany fittings. The cabins also boast generous storage space.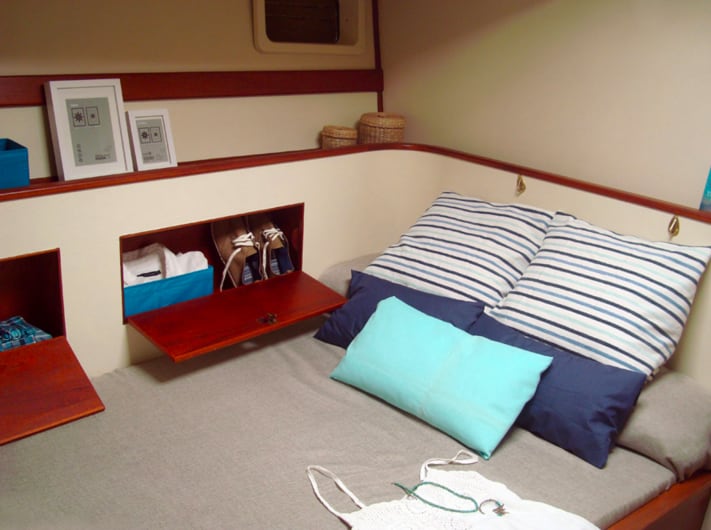 The boat's saloon is spacious and modern, featuring two large half-moon settees, upholstered in pale Scottish leather. There is a broad mahogany dining table but guests are also invited to dine under the open sky in the guest cockpit as well.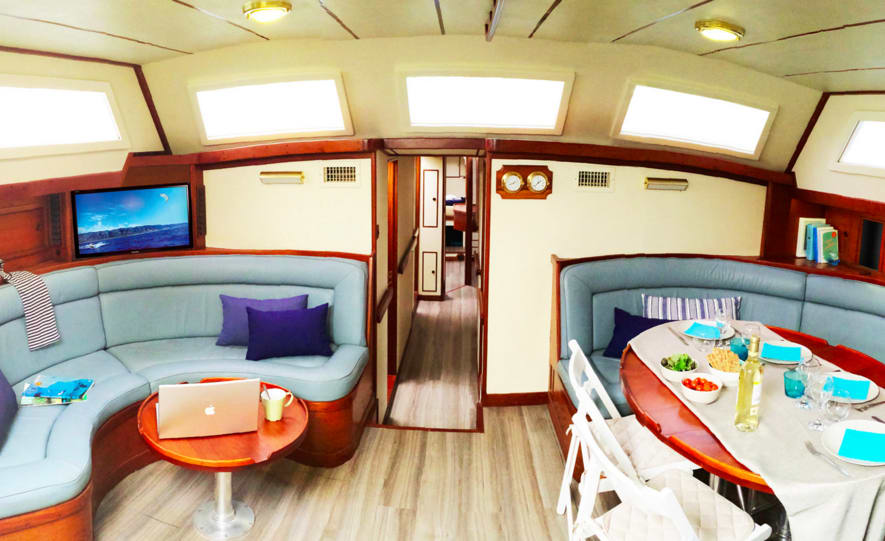 As well as the captain and hostess, the total price also includes complimentary equipment, including fishing gear, inflatable boats and banana, paddle surfs and wakeboard.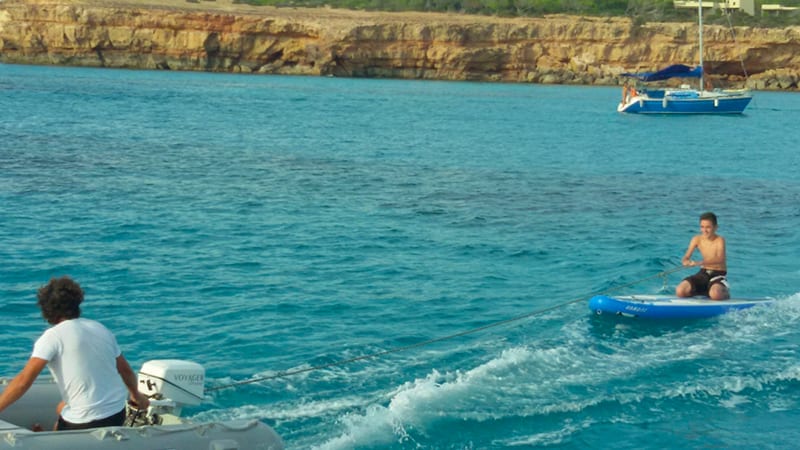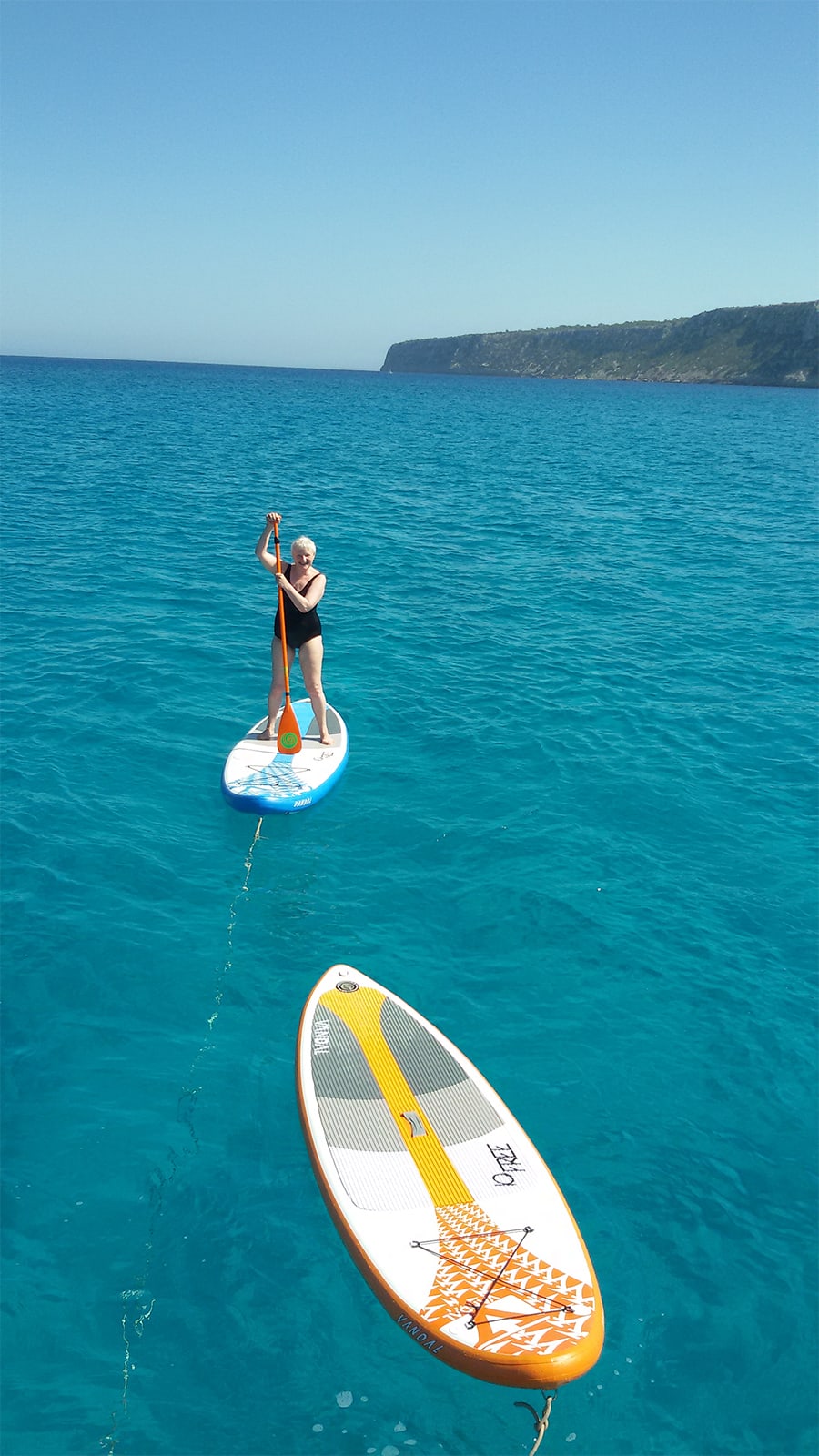 A breakfast buffet, morning and afternoon drinks with snacks or cookies as well as 3 course menús for lunch and dinner are also complimentary. Additionally, guests can enjoy free beverages, including tea and coffee, freshly-made smoothies, regional wines and innovative cocktails.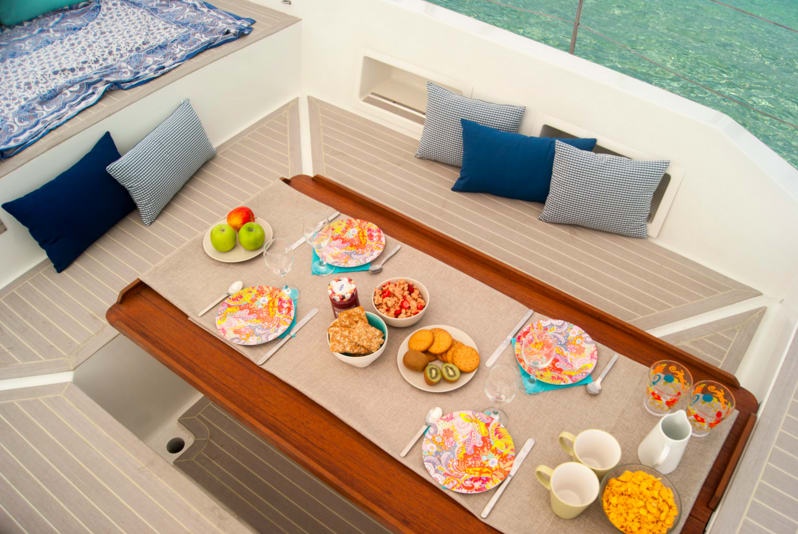 Sound good? Book the Voyager Dreams 70 now, or have a look at other boat rentals in Ibiza, Spain.