Once you've arrived at the marina, there are only a few steps left between you and your much-anticipated, sure-to-be-incredible boat holiday.
These steps are simple but essential, and they're all outlined here — along with a checklist for everything you need to bring to make sure you're able to set sail without a fuss.
Step 1: Locate the office of the charter company you booked with and check in
A welcoming and helpful base manager will be there to greet you, check your documents to make sure everything is in order, and settle the deposit and any additional fees.
With that in mind, make sure you have the following at hand:
Your passport or ID
Contact information for the charter company (in case you can't immediately find the office)
Booking details for confirmation
Credit card for the deposit
Proof of insurance (not always required, but good to have on you)
Boat licence (if you booked your boat without a skipper)
VHF radio licence
Logbook (if you booked a bigger boat)
In addition, check out the sailing preparation checklist and be informed about boating safety tips.
You should also come prepared to cover the costs of any additional fees:
Extras you've booked, such as a chef or hostess, an outboard engine for the dinghy, an early check in, a bimini top, a safety net, Wifi, etc. (and make sure they've been added)
Mooring fees (the cost to dock the boat)
Necessities (drinking water and electricity)
Step 2: Meet your skipper and board your boat
If you've booked a boat with a skipper, you might meet them at the marina. Otherwise you'll find them on the boat, which the base manager will take you to once the administrative tasks are taken care of.
At this point, you'll take your first step onto the gorgeous boat that'll be both your holiday home and your means for exploring your destination.
Exciting, right?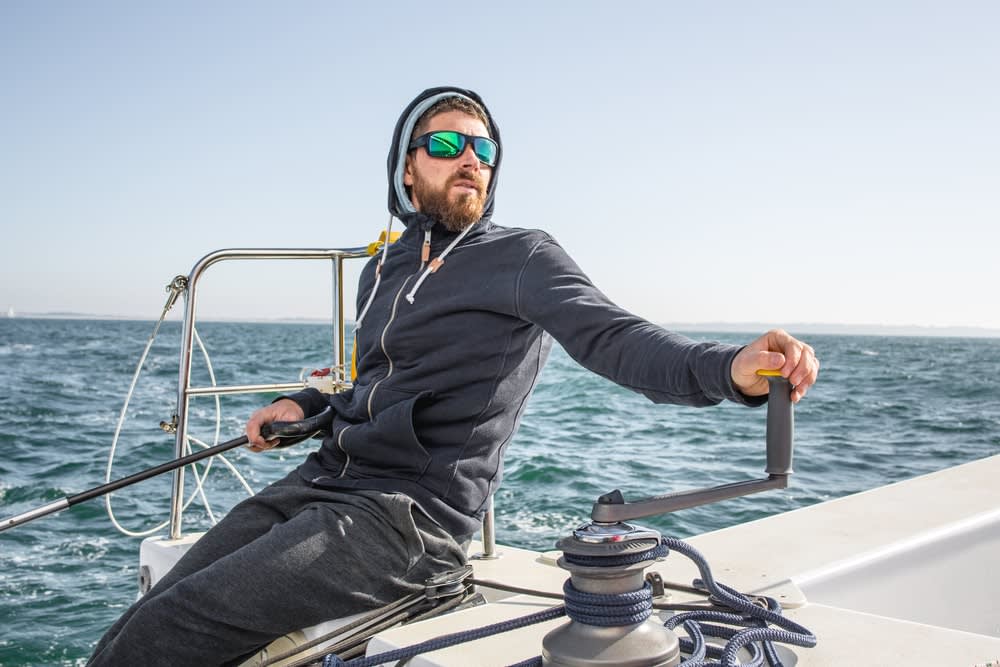 Step 3: Tour your boat and learn more about it
The base manager will walk you through the boat and tell you everything you need to know about it. They'll show you all the installations and what they're used for (the rooms, the head, the galley, etc.). Together you'll check that the water and gas tanks are full. You'll also get official papers to present to the authorities should they request them.
Feel free to ask questions and really get acquainted with the ins and outs of what will be, for the duration of your holiday, your boat.
Step 4: Set sail
Nothing left to do but set off and sail away on an unforgettable journey, in an unbelievably beautiful location, in a super comfortable boat — arguably the best way to travel.
Enjoy every minute of it.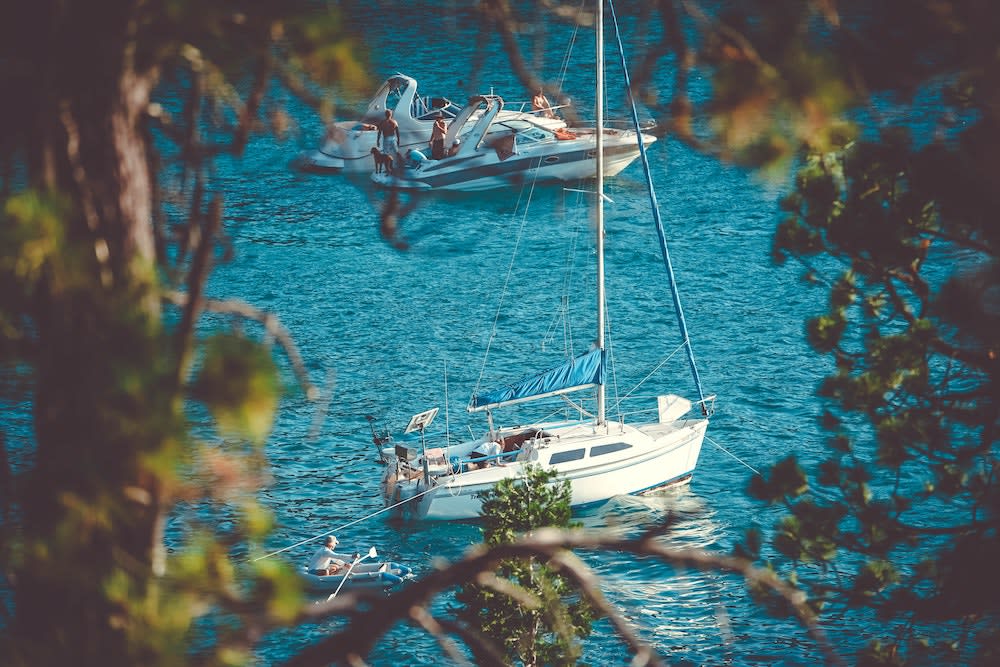 Step 5: Return the boat to the marina and check out
This is important: Unless you made a different agreement with the base manager when you checked in, you have to return the boat the evening before the official check-out date.
The base manager will inspect the boat and determine which protocols need to be observed to complete the check out.
This is also the time for you to provide any feedback you may have.
Step 6: Spend your last night on your boat in the marina
You'll leave the next day, sad the journey is over but thrilled by your memories of it.
Check out how to choose a Marina:
Read about how to choose the right boat: