When you are not basking in the sun, swimming in pristine waters or exploring villages and historic sites or cruising in Croatia, you may be seeking a chance to immerse yourself in local culture. One of our favorite ways to get a taste of local life is through a very important aspect of daily life: food. We brought you a guide to Croatian food, now we would like to present a Sailing in Croatia Guide to Wine, as featured in Chasing the Donkey, the popular blog brought to you by the Begonja Family. Check out Chasing the Donkey for stories about life in Croatia, recipes, packing tips and humorous, yet informative, travel guides.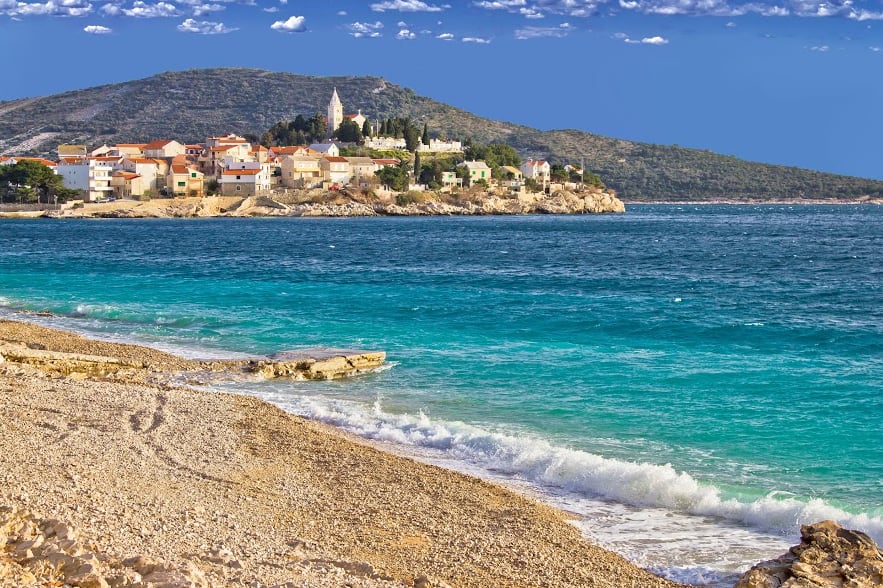 Croatia – the nation of islands.
With over 1000 islands and almost 6000 kilometers of stunning coastline and pristine waters, it is no wonder that Croatia has become one of the world's best sailing destinations. As a nation full of history, culture and outstanding cuisine, Croatia is a place for adventurer seekers, romantics, historians, foodies and party lovers. It is the perfect destination for experienced and first-time sailors to cruise peacefully on crystal clear and deep blue waters where numerous islands await exploration.

In recent years, the young nation has been put on the map as a leading wine producer, which is why we've created the perfect sailing route for wine enthusiasts. Although Croatian wine has been in the spotlight relatively recently, Croatia has a long history of winemaking dating back to 2200 B.C. and has been an essential component of their Mediterranean diet. The country produces high quality wine thanks to its rocky soil and plentiful sunny days. Due to its varied climate and geography, Croatia is divided into two major wine regions: the continental and maritime, which boast a wide variety of grapes.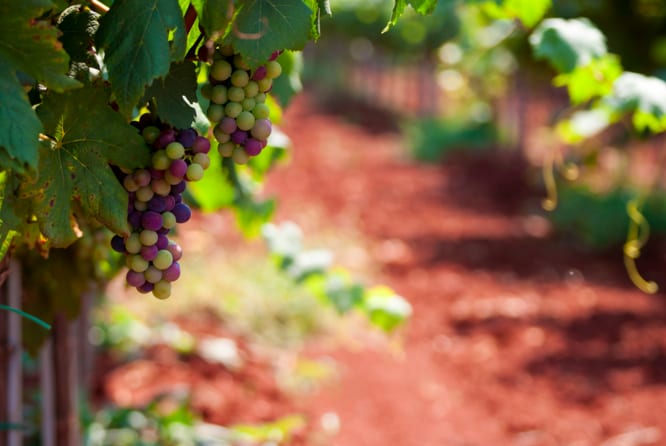 In addition to sandy white beaches and historic village, Croatia's numerous islands have a strong heritage in winemaking and offer several distinct wines that have become recognized worldwide. Whether you prefer red or white, Croatia's maritime or coastal wine region offers diverse wines that are best enjoyed with fresh seafood, cheeses and other Dalmatian specialties. What better way to savor the wine and traditional Croatian recipes than on a sailing holiday along its beautiful coast? Get ready for island hopping and wine sampling on our sailing route along the Dalmatian coast!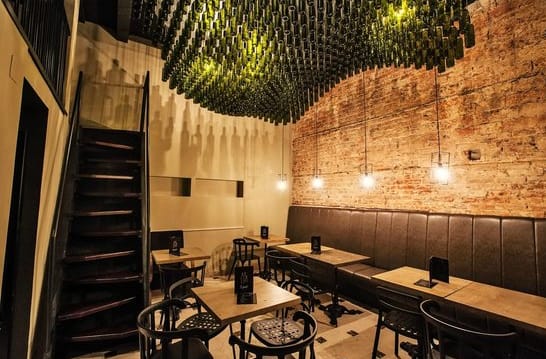 Split
We suggest you start your journey in the ancient city of Split. Before you set sail, enjoy a stroll in the old city enclosed within the ancient Diocletian's Palace, one of Croatia's seven UNESCO World Heritage Sites, and try typical Croatian wines in one of Split's lively wine bars, like Zinfandel or book a tour and tasting at Putalj Winery, a boutique winery which has been in the Kovač family for over a hundred years. Make sure to try a glass of the famed Zinfandel, a medium bodied wine with hints of sour cherry and vanilla.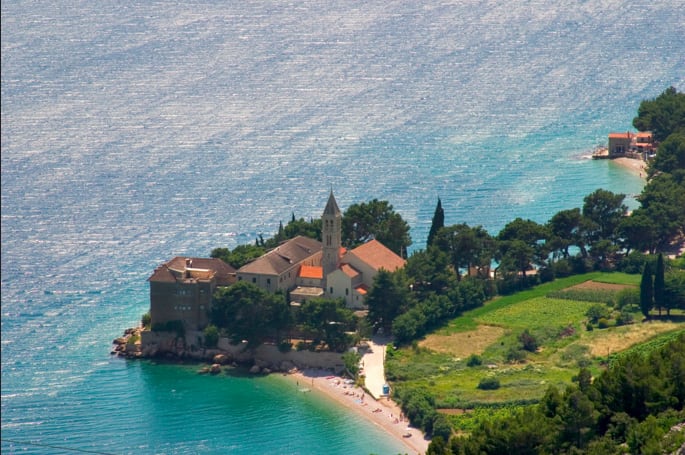 Brac
Sail on to the island of Brac and set anchor Bol, Milna or Bobovisca Bay. Enjoy the island that has inspired many artists, poets and authors throughout the centuries through its beautiful natural settings, stunning beaches and vibrant culture. The island is also famous for its pure white limestone (Stina) which was used to build Diocletian's Palace in Split and, in more recent history, the Parlament House in Vienna and Budapest as well as the White House in Washington D.C.. We suggest you visit Stina, one of the island's vineyards whose name takes inspiration from Brac's most iconic features. The vineyard, located on a plateau located at 420 to 550 metres above sea level, boasts incredible views of the Adriatic. Try one of the varieties from the Plavac mali grape, a typical variety of the island.
Hvar
Continue your trip to Hvar, Croatia's most popular island where you'll find charming villages, beautiful beaches, Gothic palaces and traffic-free marble streets. Hvar hosts an incredible wine festival in the summer each year. The Festa Vina, or the Jesla Wine Festival is a definitely an event not miss and THE place to try some of the island's best wines.

Be sure to try bogdanuša, a fantastic white wine. For those curious to try some of Croatia's best organic wines, head to PZ Svirce whose Ivan Dolac Barrique plavac mali was the first certified organic Plavac mali in Croatia. Located in the lovely village of Svirce, the PZ Svirce cooperative was established in 1997 and has received many international awards for their wines.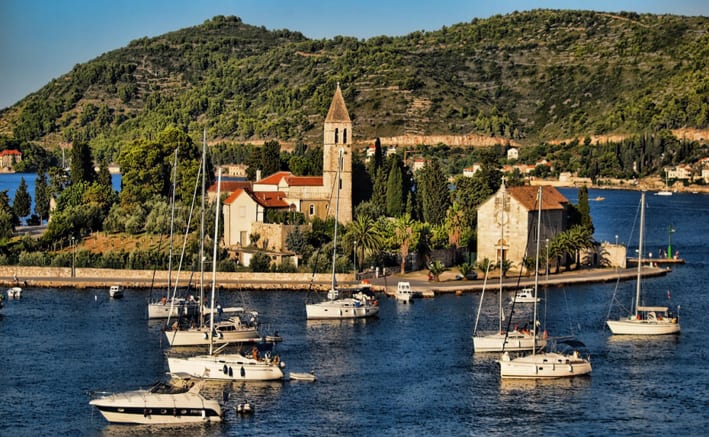 Vis
Continue your journey down the coast to the island of Vis. The island's beautiful beaches, hidden bays and untouched landscapes provide a perfect place to relax and rejuvenate. The peace and serenity of the island makes it a paradise on earth enhanced by superb gastronomic pleasures. Vis produces one of Croatia's best-known white wines, vugava. Enjoy a glass at Rocki's winery and farmhouse eatery.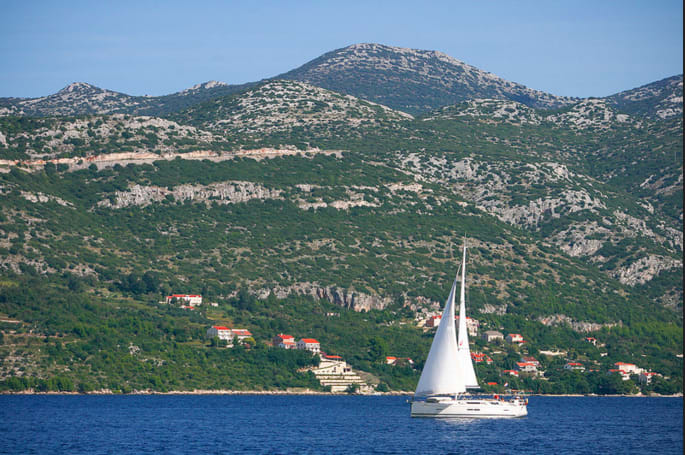 Korcula
Next, weigh anchor in Korcula, a picturesque Adriatic island full of history, olive groves and, of course, vineyards. Experience the local culture and traditions of the local inhabitants through enjoying folk music and dances accompanied by a glass of one of the island's high quality whites. The island produces some of the best white varieties from the pošip grape. Grk, which means tart or bitter in Croatian, is another excellent white wine that comes from the sandy and dry soil of Lumbarda and is believed to have been brought to the island of Korcula by the Greeks around 500 BC. Try a glass of Grk from the Agritourism Frano Milina Bire, the island's first ecologic vineyard.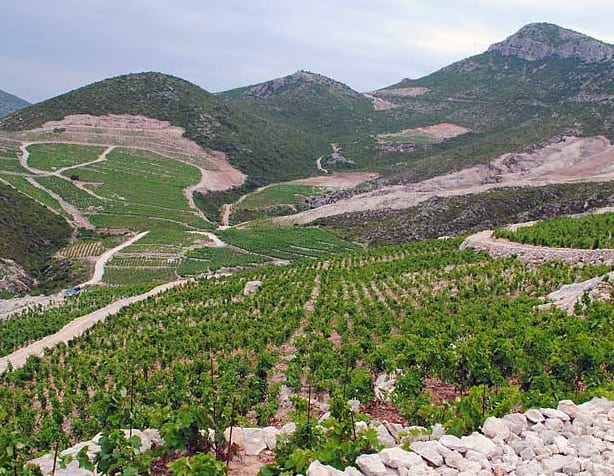 Dubrovnik and Peljesac
As you sail on to your final destination in Dubrovnik, make sure to venture to the Peljesac peninsula—a wine lover's paradise. The Peninsula is a perfect place to cultivate the Plavac mali and also produces two of Croatia's best-known wines: Postup and Dingac. Make sure to visit the Winery Milos, where the dry-stone walls, sandy soil and far-reaching grapevines of the vineyard create an intriguingly beautiful cultural landscape. Try a glass of Milos' aromatic Plava.
Back in Dubrovnik, enjoy a night out in the enchanting center at one of the many wine bars where you'll be able to try out some excellent vintages from the continental region. You may also want to take a bike trip or train ride to visit the countryside and further savor the flavors of the landscape.

And if the wine alone hasn't convinced you, check out our Top 10 reasons to go sailing in Croatia. We offer the largest selection of boats you can choose for your next sailing holiday. Choose one of almost 3000 here.