In honor of World Oceans Day today, the 8th of June, we are happy to feature a piece by our new guest blogger and fellow sailing enthusiast, Heather Francis of the popular sailing blog, Yacht Kate who shares advice on how to be green while sailing. Help protect the world's marvelous oceans, seas and marine life by following these simple eco-friendly sailing tips on your next sailing holiday. 
How to be Green while Sailing the Ocean BlueRecommended boats

Motor boat Ferretti 450 (2020)

sentiment_satisfied_alt

Optional skipper

Sailboat Bavaria C57 (2018)

sentiment_satisfied_alt

Optional skipper
By: Heather Francis
Sailing around the world you get to experience some of the most beautiful places on the planet. You also get to see firsthand how fragile our planet really is. From idyllic beaches strewn with garbage to dying coral reefs, our carelessness is quickly making a big impact on the health of the Earth. It doesn't matter if you're a live-aboard, a weekend-warrior or a vacationing sailor, you can make a difference just by making a few mindful, everyday choices.
Recommended boats
Catamaran Privilege 465 (2003)
sentiment_satisfied_alt

Optional skipper
Catamaran Lagoon 420 (2008)
sentiment_satisfied_alt

Optional skipper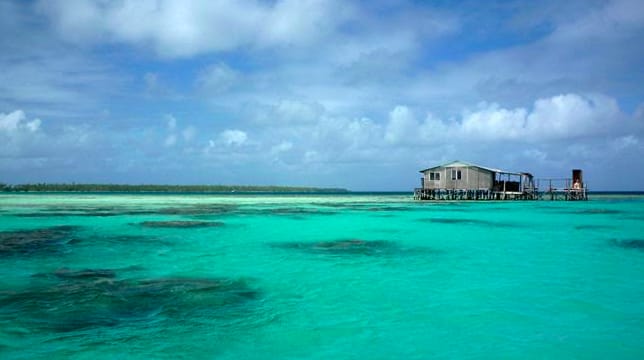 Water, water everywhere- Whether ferry from shore, collect when it rains or make it yourself, fresh water is a constant concern onboard. Buying bottled water is an easy way to ensure your water supply is safe but it also generates a lot of garbage. If you need to buy water consider purchasing large jugs instead of several small bottles; less packaging and better value. And remember to pack your own reusable water bottle when heading ashore instead of buying a bottle of water every time you need to quench your thirst.
Be a Smart Shopper– An easy way to reduce your carbon footprint is to shop and eat local. Buying locally grown fresh goods means you'll get better quality fruit and veggies that will last long onboard. Buying locally sourced dried and canned goods it also cuts down on emissions produced when such items are shipped internationally. Visit a Farmer's Market, read labels, try new things and don't forget to bring along your reusable shopping bags!
Keep it Clean- On a boat everything that goes down the drain ends up in the ocean, eventually. This is why it is so very important to make an effort to use environmentally sensitive products. You can buy low impact dish soap, laundry detergent, cleaning products, even shower and personal hygiene products. They might cost you a buck or two more but a healthy planet is a wise investment.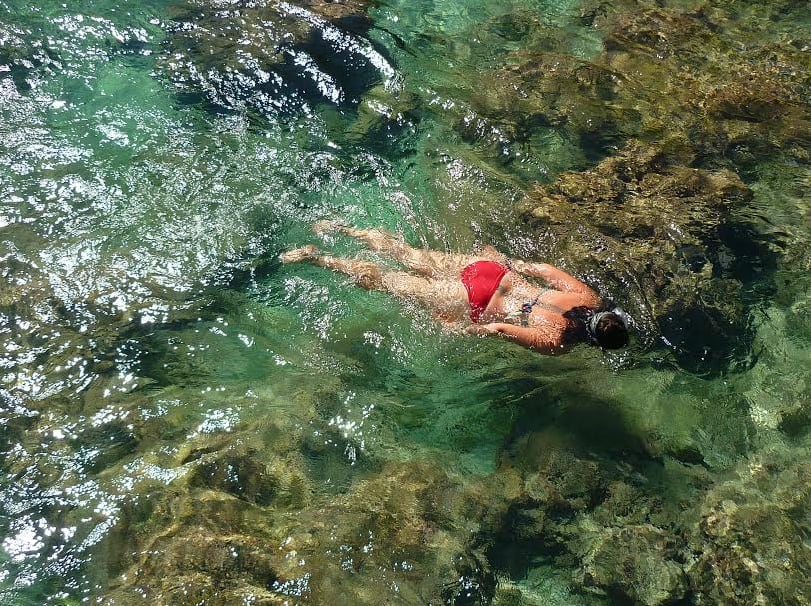 Don't Touch, Don't Take– When snorkelling this should be everyone's mantra. Marine life is incredibly sensitive and even a light touch can destroy delicate sponges and corals. Be mindful of your surroundings and avoid kicking the reef with your fins, don't touch fish or coral (some can sting!) and take photos, not shells, as souvenirs.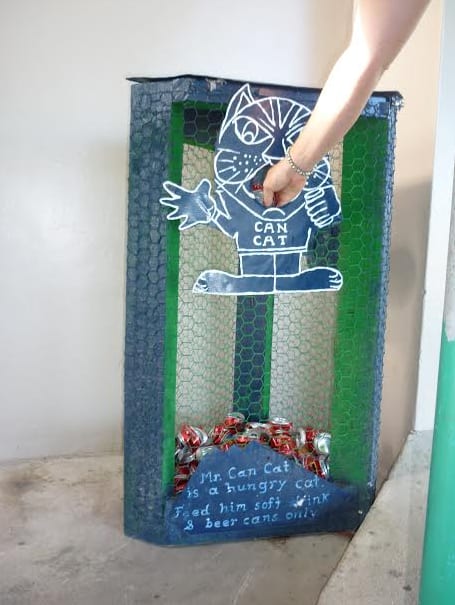 Trash Talk– Plastic in the ocean is a serious problem; plastic bags, plastic water bottles, even tiny plastic microbeads litter the shoreline of every place we've visited. These days it is impossible to live without plastics, but we can all try and reduce the amount plastics onboard and dispose of them properly. Say no to plastic bags, avoid excess packaging, recycle where possible and NEVER throw plastics and other trash overboard.
Unplug and Unwind- Electronic devices demand a lot of our attention these days. They also demand a lot of power. A simple way to save your batteries it to make a resolution to shut all electronic devices off for just one hour a day. Stepping away from the screen is not only good for the batteries onboard, you'll no doubt feel recharged too.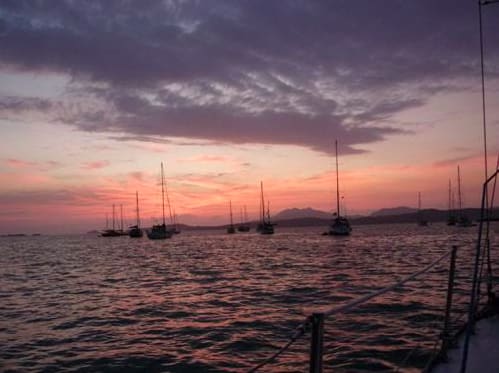 About the author:
Heather Francis is originally from Nova Scotia, Canada and has been living and working on boats around the world for the past decade. In 2008 she and her Aussie partner Steve bought Kate, a Newport 41', and have been sailing her full-time since. For the full story, including photos and recipes and to follow their adventures log on to www.yachtkate.com.
Sailing can be a great alternative to cruise ships or travel by car, which are threatening the environment and precious ecosystems. With these eco-friendly boating tips, you'll be able to do your part to help protect the planet while enjoying its stunning landscapes and marine life while on a dream sailing holiday. You can read more great trips for conscious travelers and first-time sailors on our blog.