We all know the proper etiquette for being a guest in someone's home, but what about being a guest on a boat? Our guest blogger and fellow boater, Louise of Sandy Toes and Writer Woes shares her thoughts about how to be the perfect boat guest while on your next sailing holiday.
How to be the perfect boat guestRecommended boats

Motor boat Ferretti 450 (2020)

sentiment_satisfied_alt

Optional skipper

Sailboat Bavaria C57 (2018)

sentiment_satisfied_alt

Optional skipper
If you've not been on many boats before, sometimes boat etiquette can be quite bewildering. With a little thought and consideration though, it isn't difficult to be the perfect boat guest.
Firstly take your shoes off.
Recommended boats
Catamaran Privilege 465 (2003)
sentiment_satisfied_alt

Optional skipper
Catamaran Lagoon 420 (2008)
sentiment_satisfied_alt

Optional skipper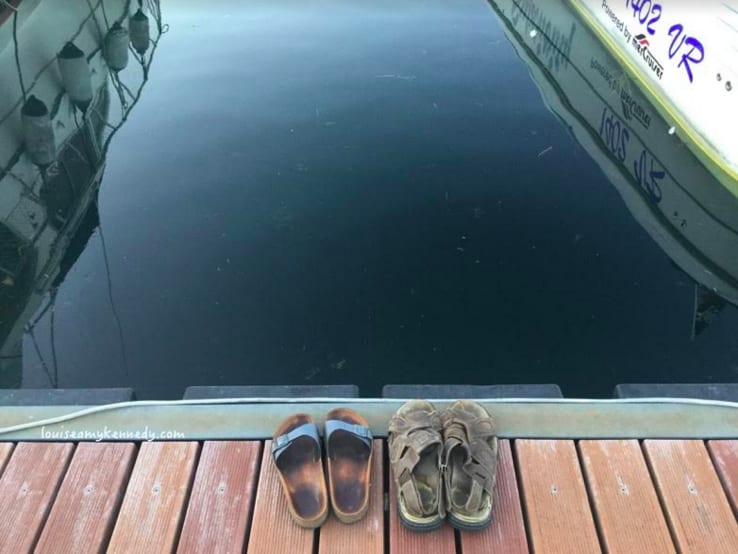 Just like in people's homes on land, on boats its polite to ask if it's okay to wear your shoes. Deck shoes or white-soled rubber shoes are usually all right on deck, but generally shoes should come off before you go into the cabin. High heels should never be worn on boats because they will mark the boat.
Bring your own towels unless you're told otherwise.
Laundry can be quite a hassle when you're on a boat. So unless your host tells you not to worry, it would be a good idea to take your own towels with you if you intend on swimming or lounging in the sun.
Offer to bring bottled water or heavy items.
Most marinas involve a walk from a car or even a supermarket, so lugging heavy items to and from the boat can become quite a chore. If you fancy being really helpful and impressing your host, you could offer to bring some bottled water or other heavy items with you.
Gifts.
If you want to bring a gift to thank your host, bring something useful. If your hosts like alcohol you can't go wrong with a bottle of their favourite tipple. Alternatively, small useful things will also always be appreciated. Storage is at a premium on a boat, so large decorative gifts should be avoided.
Be considerate.
Your host will want you to have a lovely time, but be mindful that they're also supposed to be enjoying themselves. You can offer to help clean up or take the rubbish off the boat with you when you leave. With small thoughtful gestures you can really help your host out and secure an open invitation for future trips.
Don't use too much water.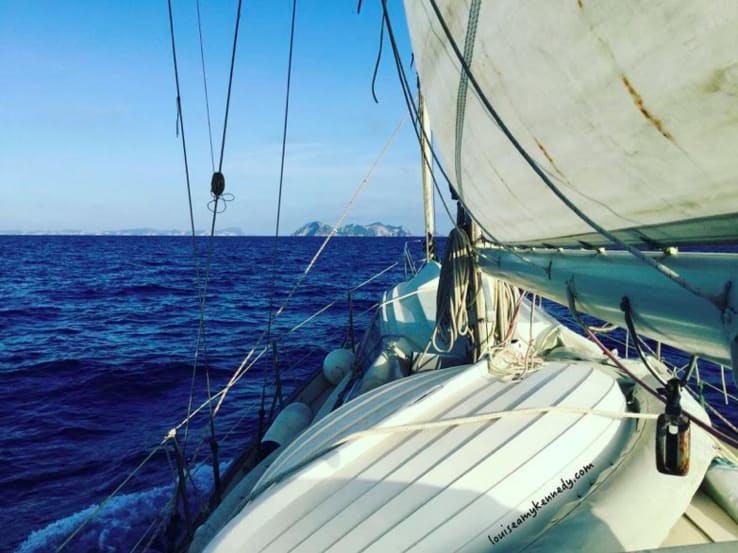 Water is a commodity on a boat; it comes from a tank with a limited supply. Even if you're only out of the marina for a short time, your host is unlikely to want to refill the water tank(s) on a daily basis.
Toilet etiquette on a boat.
As a rule- if it hasn't been through you, it doesn't go down the toilet. Generally new people will be given a tour of the head and be informed on how to use it. A suitable place for toilet tissue and sanitary disposal will be pointed out but if it isn't …
Ask.
If there's anything on the boat that you're not sure about then you should always just ask. Then you can relax and enjoy your trip with the knowledge that you're a great boat guest.
Read more sailing tips and stories on our magazine.