In Part I of Chris Long's adventure sailing the North West Passage, we left off with Chris and the crew in Greenland having sailed up the Atlantic Coast from Baltimore, Maryland. Follow the crew in Part II as they face heavy winds, ice bergs and spot arctic wildlife while making their way to Alaska aboard the SV Hawk through one of the most difficult sailing routes for sailors of small vessels. You can check out more of Chris' adventures on his blog, Footsteps of a Wildkiwi and discover our own more leisurely sailing routes for your next sailing holiday on our blog.
Greenland to Pond Inlet
Recommended boats
Motor boat Ferretti 450 (2020)
sentiment_satisfied_alt

Optional skipper
Sailboat Bavaria C57 (2018)
sentiment_satisfied_alt

Optional skipper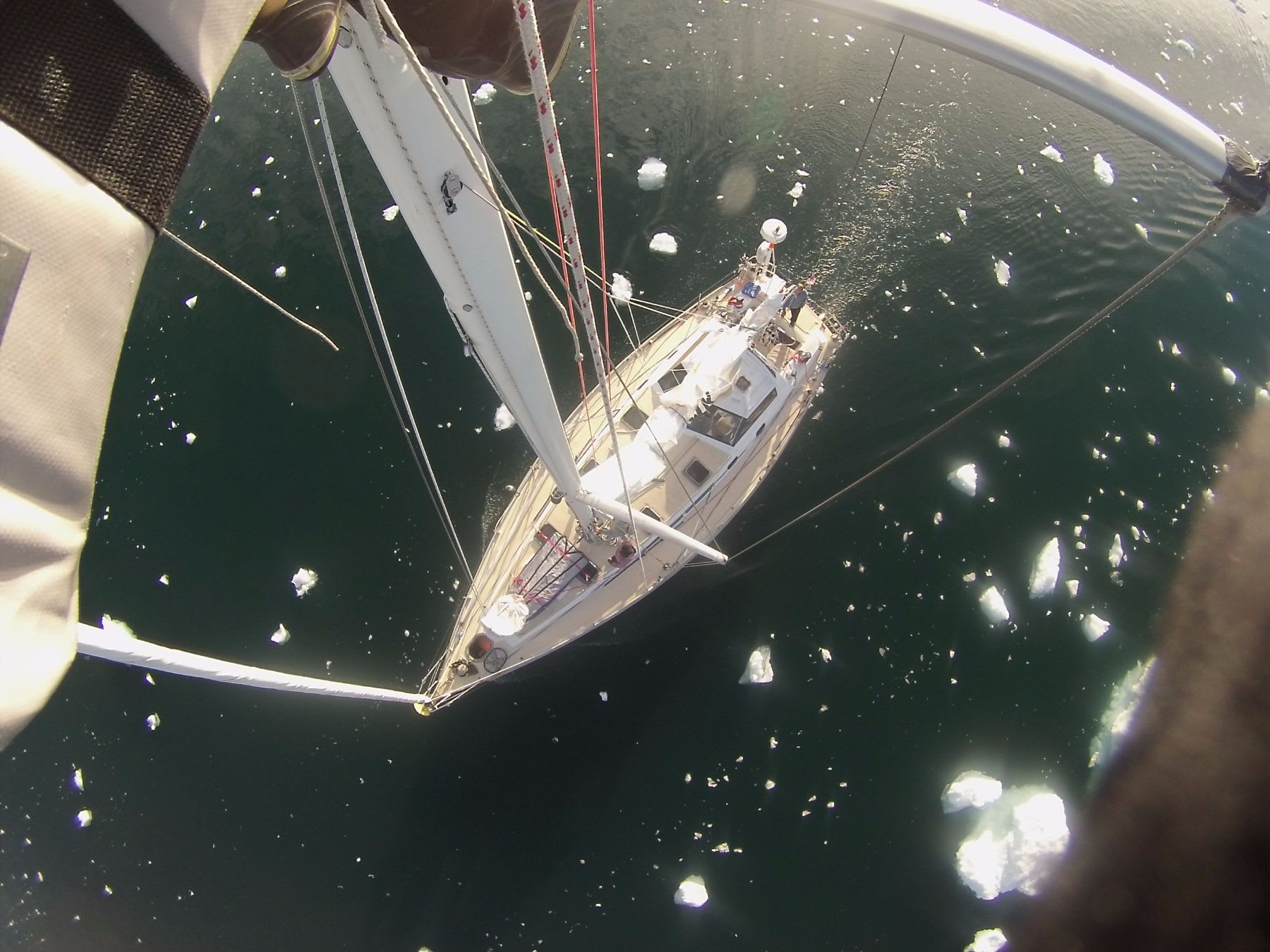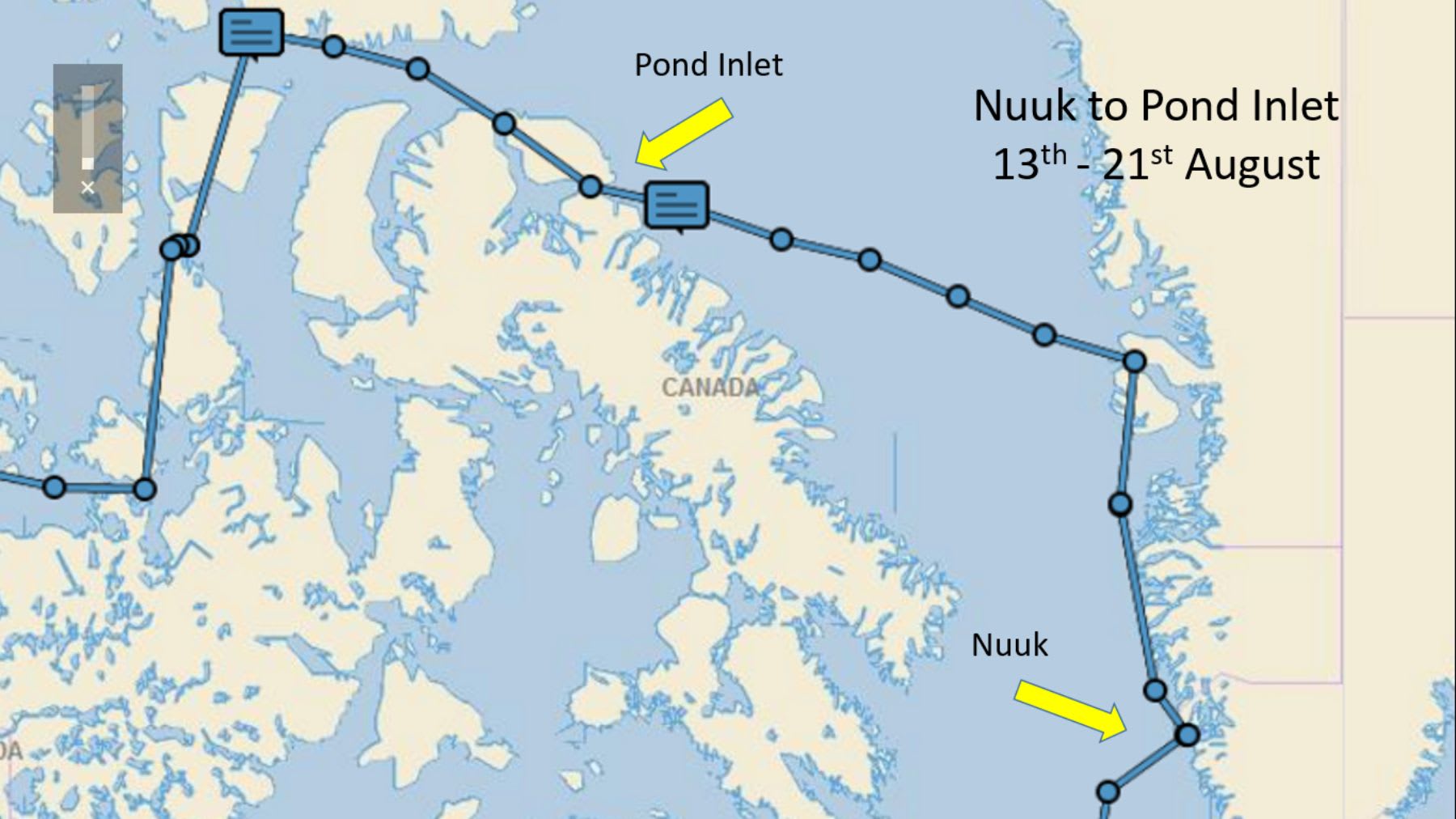 We sailed up the west coast of Greenland to a place called Disco Bay, home of the ice bergs. We were had to get used to tacking through the bergs avoiding the downwind area where the small chunks or ice, (growlers) would sit, just on the surface of the water. These chunks of ice the size of cars pose the largest threat to us as they are hard to see especially in rougher conditions.  Large bergs are easy to avoid.  We were reasonably confident that the Hawk with 8mm of aluminium and extra strengthening in the bow could hit one of these pieces without putting a whole in the hull, but we weren't keen to try out that theory!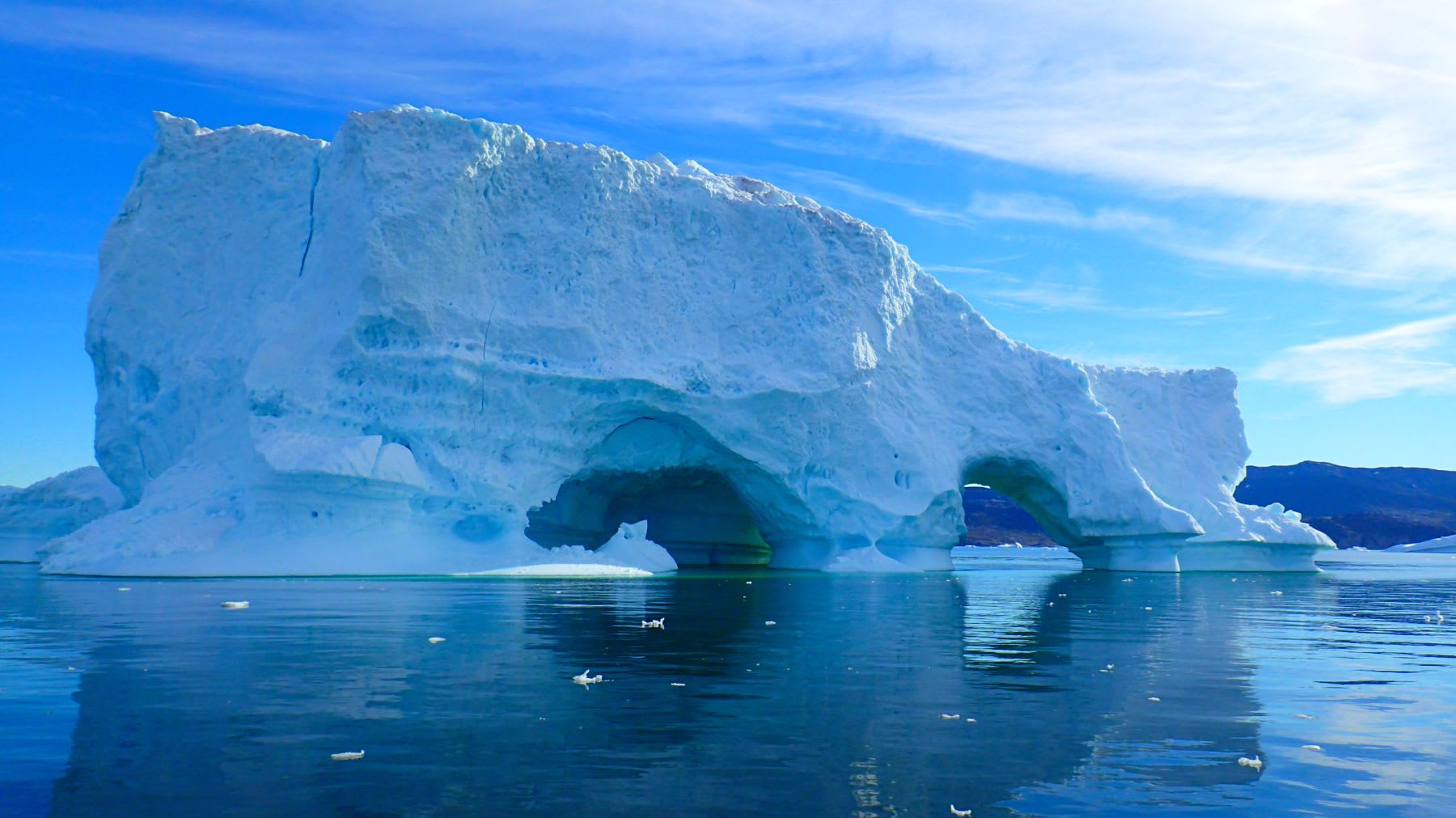 Disco Bay was one of the most incredible places I have ever been. The Illulisat Ice Fiord is a massive Fiord that is completely full of ice burgs that have calved of the glacier at the edge of the Greenland Ice Cap.We spent 4 hours motoring through the ice looking for a way into the town of Illulisat itself.  There wasn't a breath of wind, completely magical. We watched a local seal hunter shoot a seal from 90m in his small fibre glass boat with 200HP motor on the back.  I was navigating form the top of the mast for 3 hours and eventually we found a way into the town. It's a crazy little harbour with hundreds of small seal hunting boats, some even have harpoons for hunting whales.  It's normal to buy whale or seal in the meat markets here.
We decided to stop for some fishing the next day. Shanan had never caught a fish before so she dropped down a cod jig with 5 hooks. Instantly she got a fish on and began to pull it up.  She complained it was too heavy and we gave her a hard time for not being stronger and for taking too long. Anyway it turns out she had 5 large cod out of 5 hooks!!  Beginners luck certainly played it part there!!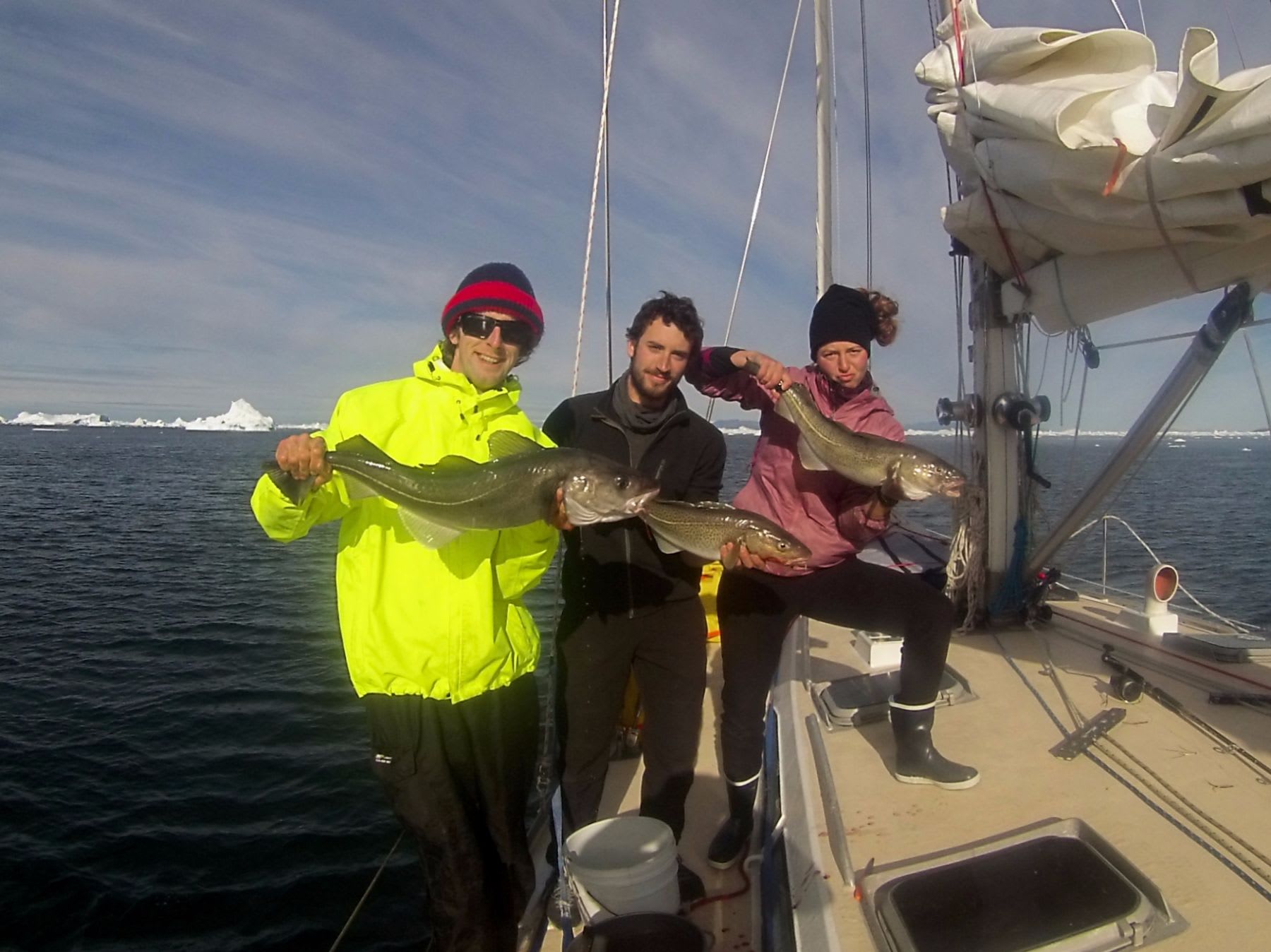 Our first stop in the Canadian Arctic was Pond Inlet, a small Inuit community in Navy Board Inlet at the top of Baffin Island as we stopped everywhere we could for fuel and the next town was 800 miles away. With no doc we had to fill Jerry cans on the beach from the tanker and do loads in the zodiac back to The Hawk.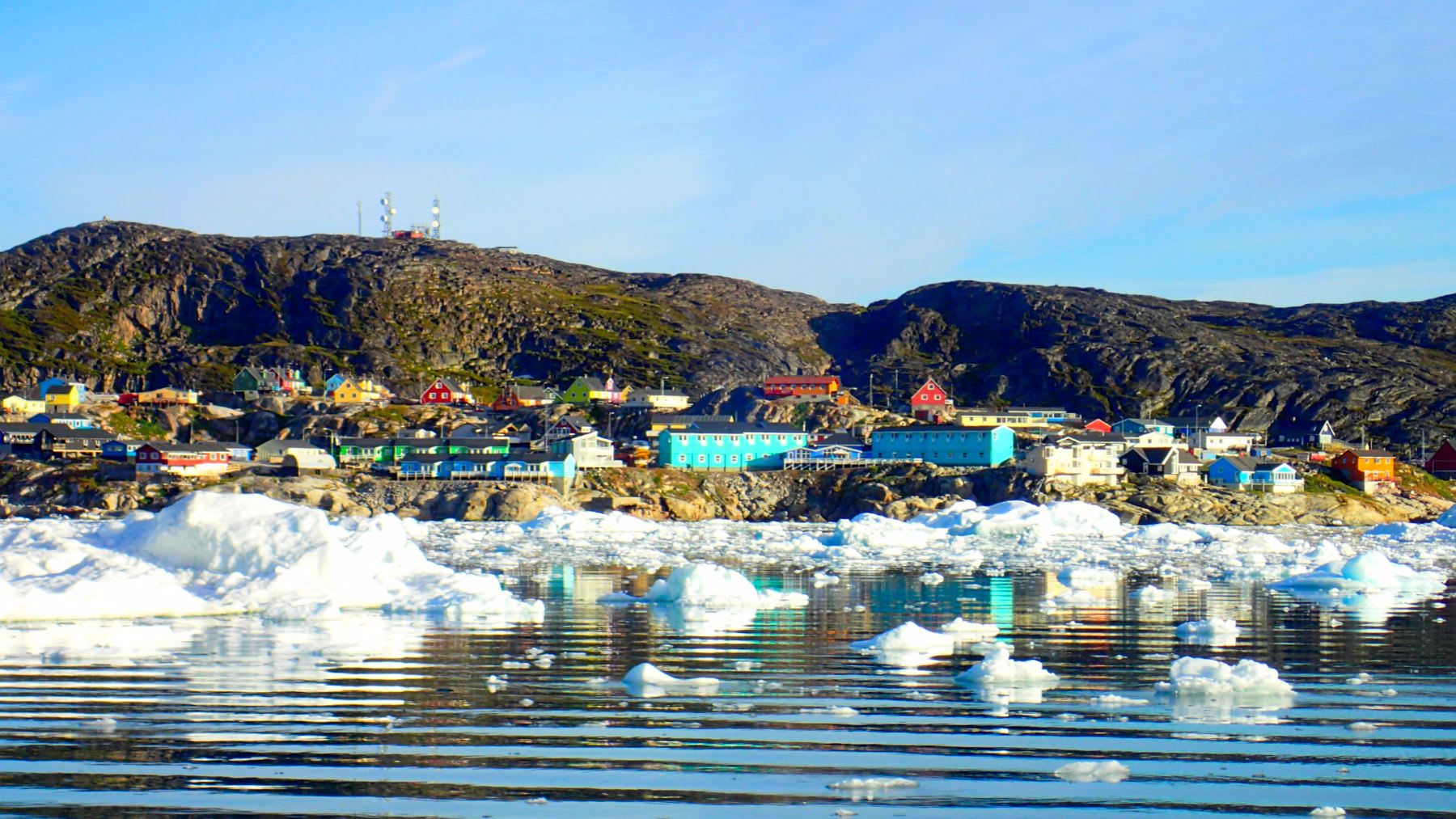 Sadly most of the Inuit culture in this part of the Arctic is gone.  They still hunt and fish but only as a secondary food source after the supermarket that sells American junk food for crazy prices.  One lady I saw paid $200 for one normal sized box of groceries.  While walking around these towns its not uncommon to see polar bear or caribou skins hanging out to dry.  Anything that moves is fair game for them up there.
Pond Inlet to Gjoa Haven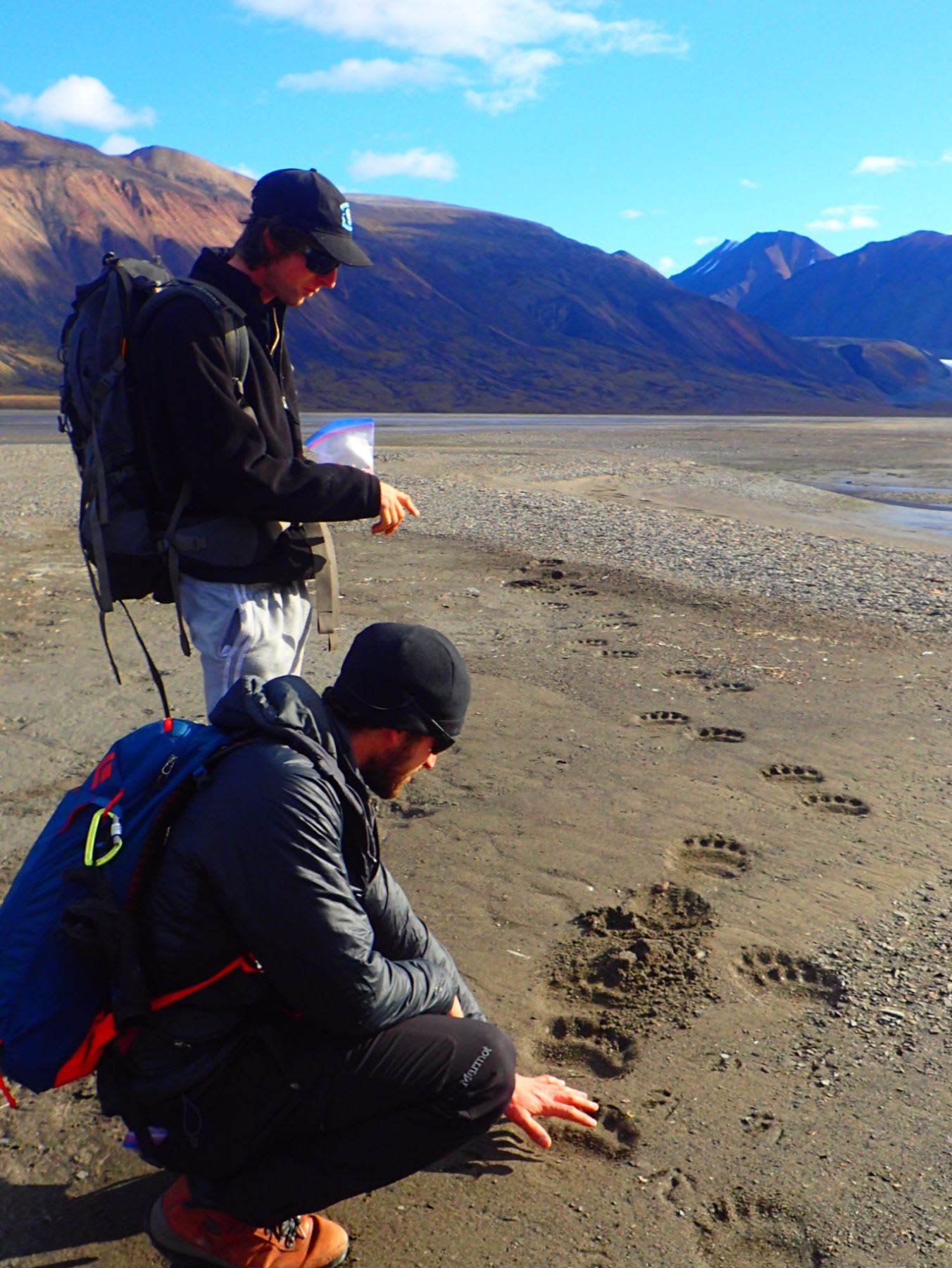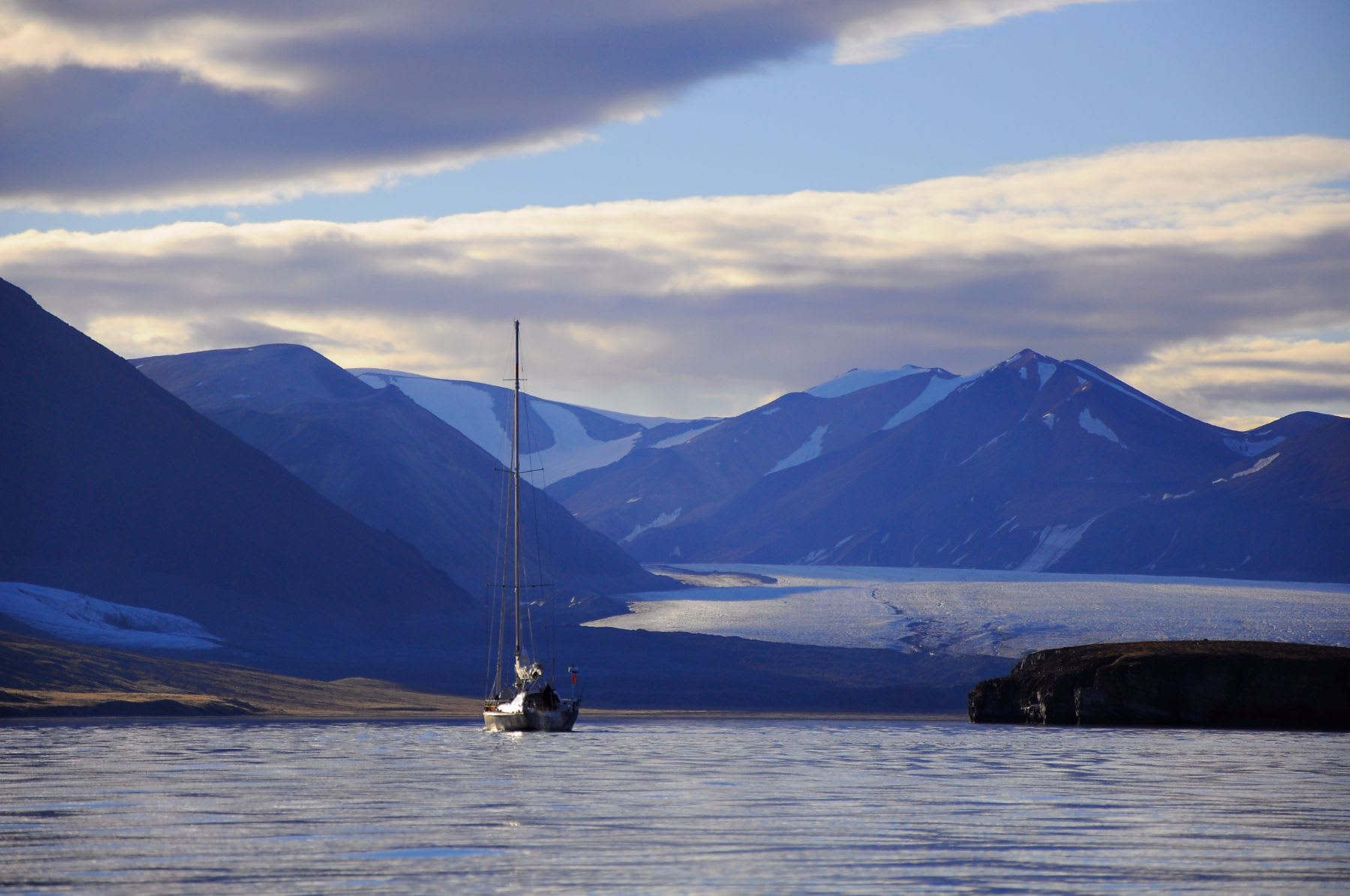 We continued through Lancaster Sound to Beachey Island, the wintering over sight for the lost Franklin Expedition in the 1800s. Here we saw what we had longed to see…. the little white dot on the shore that turns into a Polar Bear!! It's hard for them to hide when there's no ice around.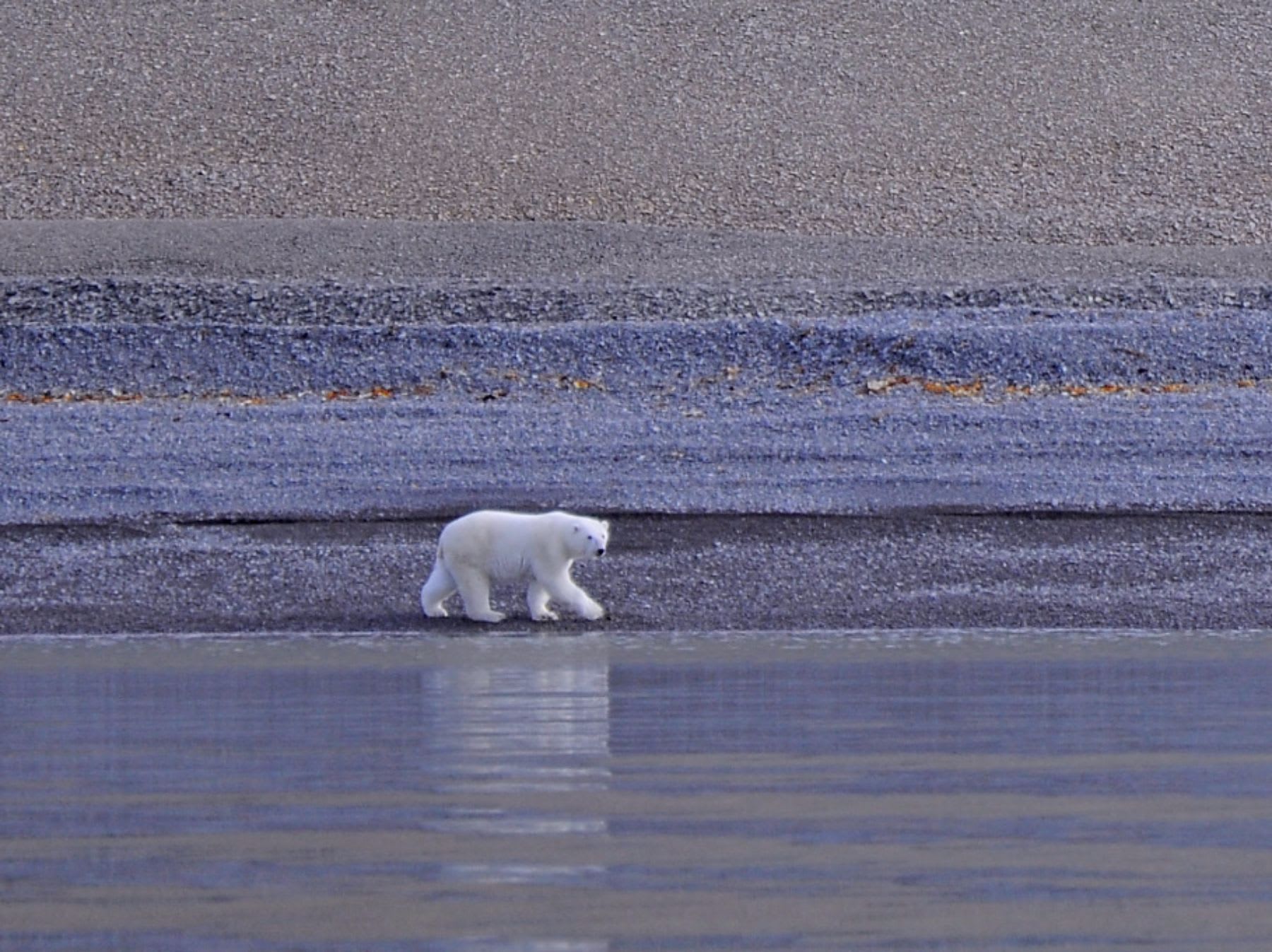 We expected to be navigating through ice at this point but all we had seen since Greenland were a few scattered areas of rotten sea ice that we could sail straight through.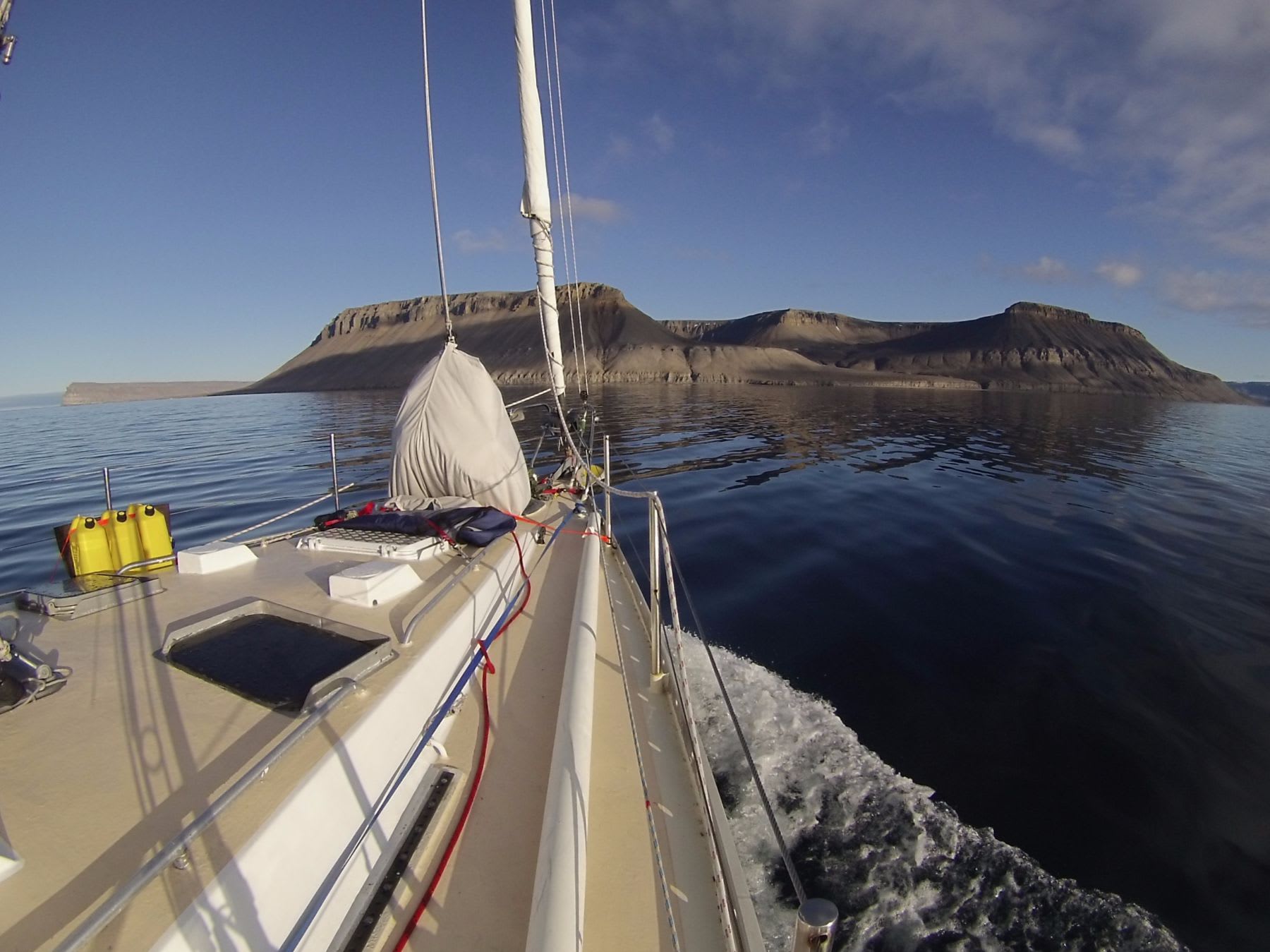 From Beachey Island we headed south down Peel Sound.  Usually this is hard to navigate through due to heavy ice but with our ice charts we downloaded each day via the sat phone we knew there was plenty of room to navigate south. You never want to get between a large area of ice and the shore or your history.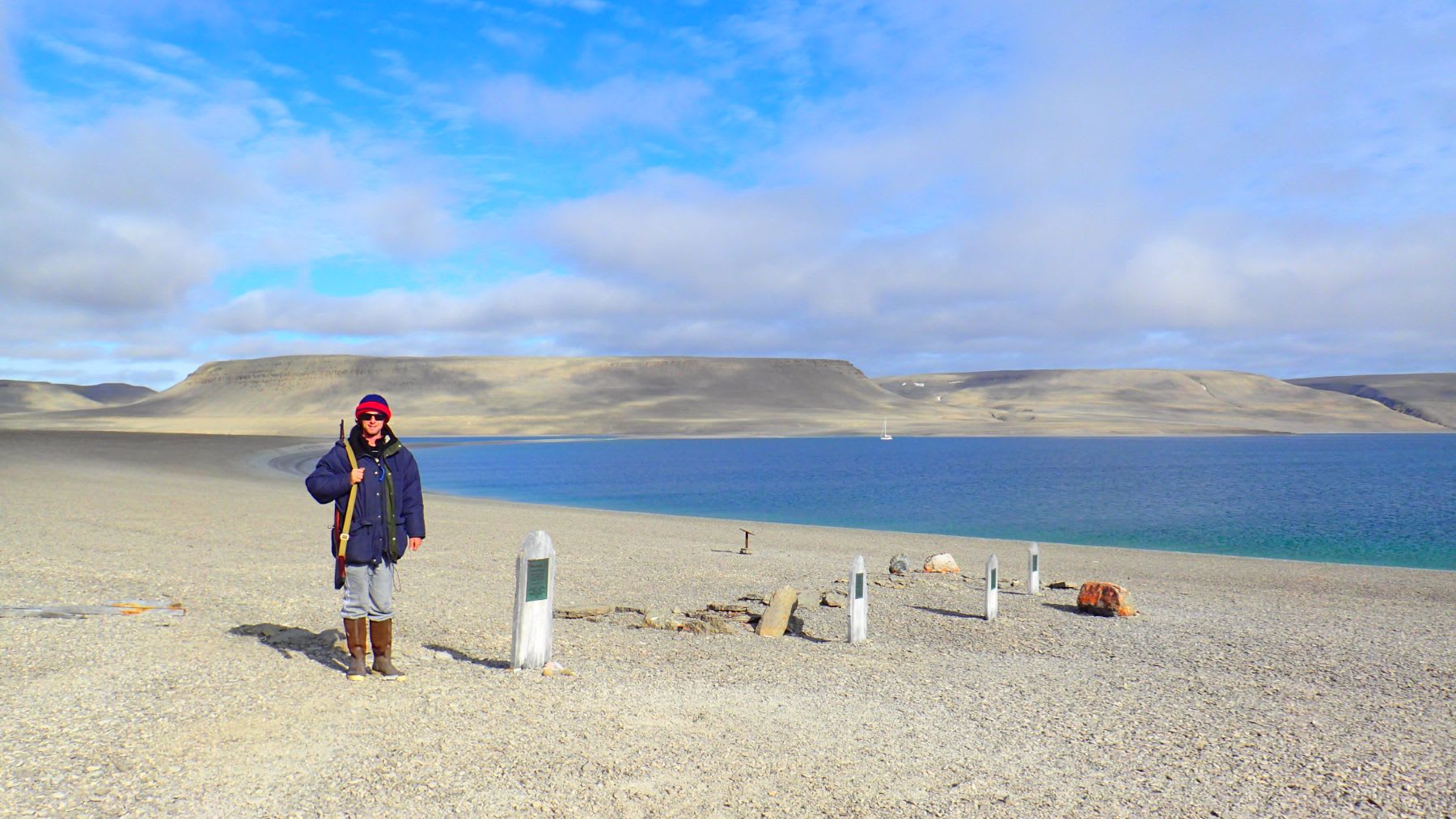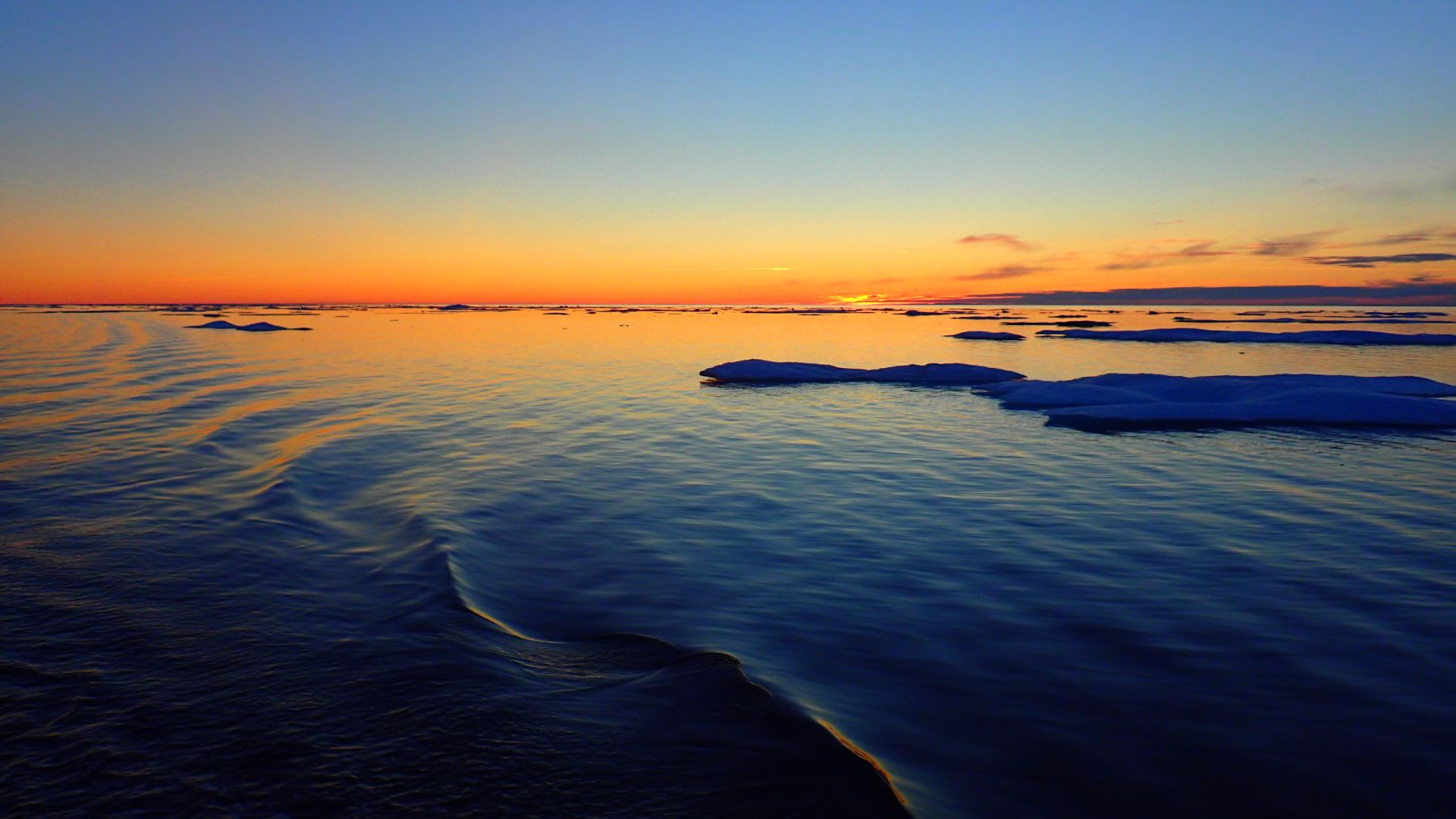 At Bellot straight since there was no ice to be seen we decided to go through to visit the historical sight Fort Ross, an old Hudson Bay Trading Post hut.  Bellot straight is 17 miles long and less than a mile wide and at one point there's a submerged rock on one side and shoal on the other, leaving a channel no more than 200m wide.  At this point the current reaches 6 knots so you must go with the tide and there's no turning around once you're in there!! This is a dangerous channel and we took extreme caution.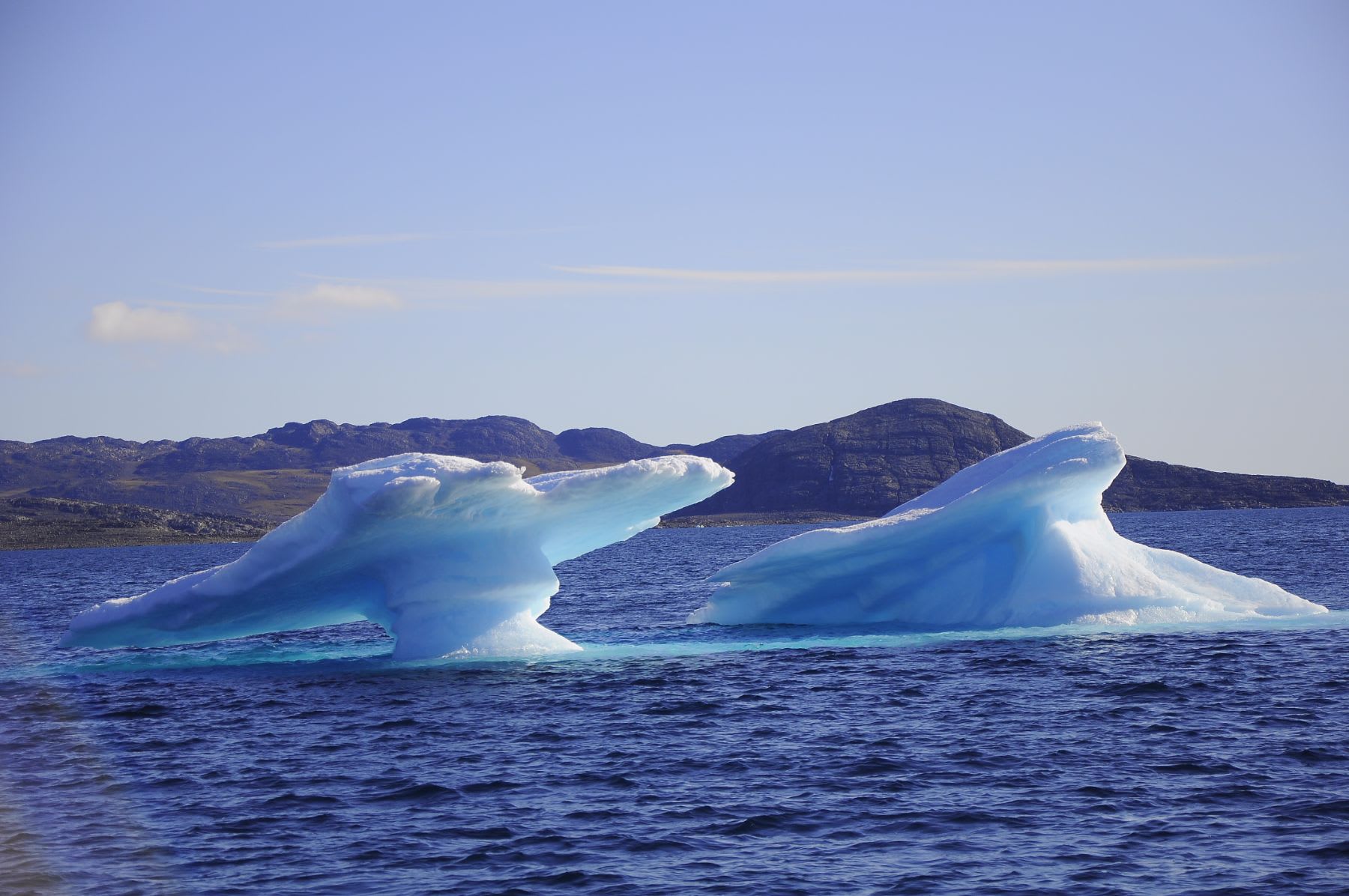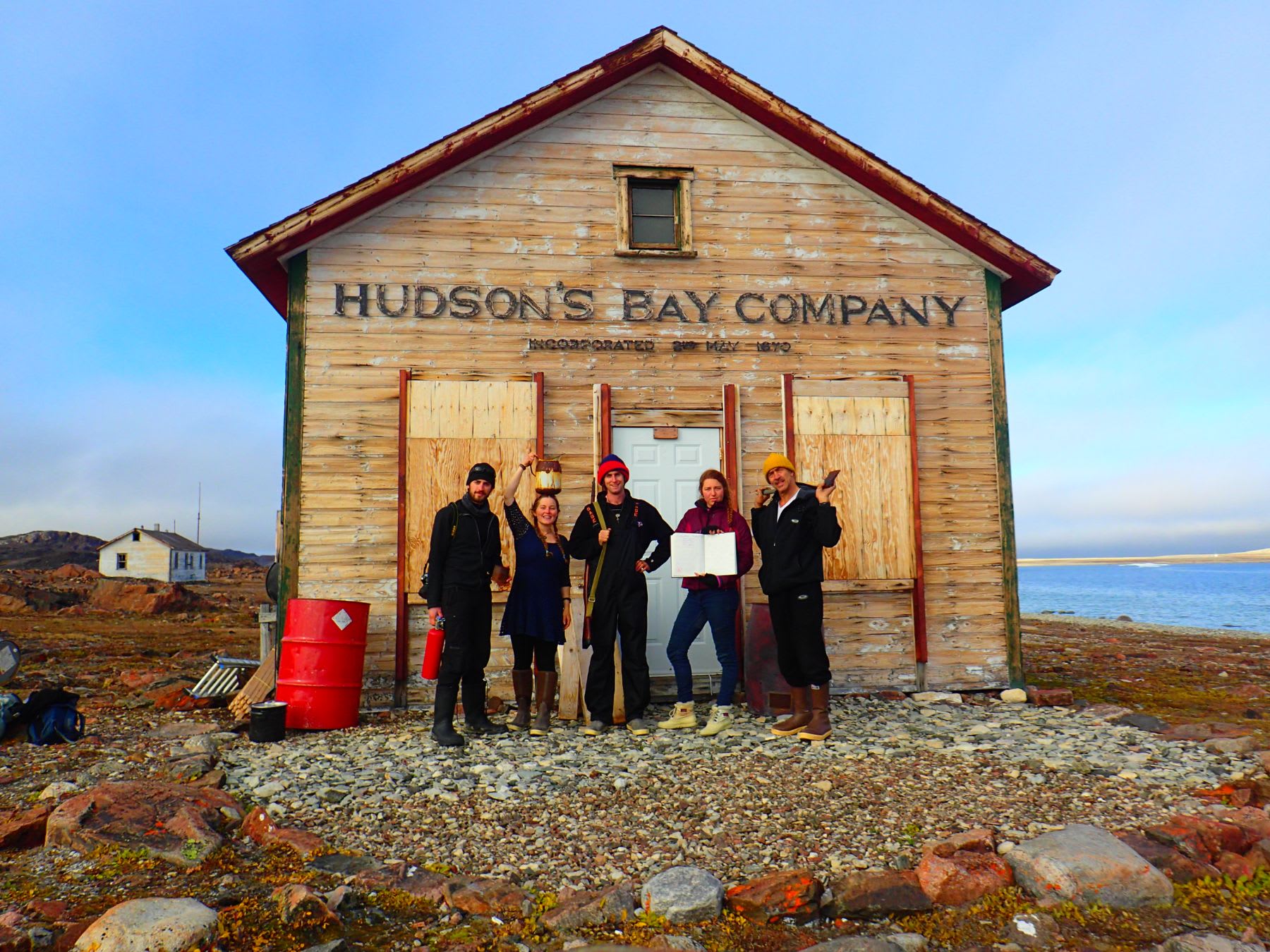 South of Bellot Strait on the SE side of King William Island is Gjoa Haven, another small Inuit village. It's named after Ronald Amundsen's ship The Gjoa. Amundsen spent 2 winters in this harbour in 1901-03 and went on to complete the first transit of the North West Passage.
Gjoa Haven to Tuktoyaktuk to Nome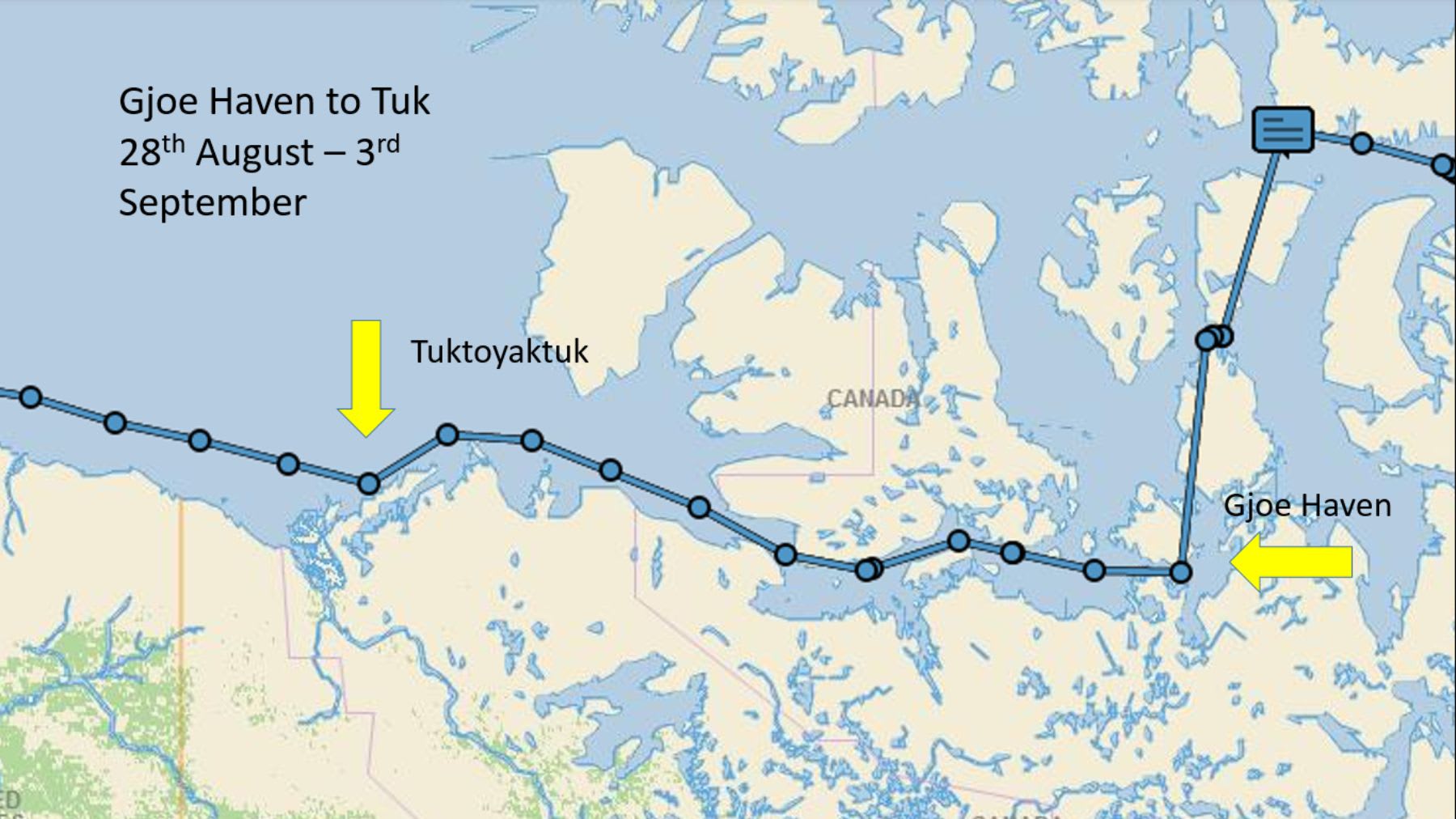 Halfway between Gjoa Haven and Tuktoyaktuk we had an uncontrolled gybe.  I was steering and was the scariest moment of the trip for me. The preventer that we always used broke! We were incredibly lucky nothing serious happened.  We did however badly damage out track where the main sheet connects to the top of the dodger. We had to improvise and re-connected the main sheet to a sturdy hand rail on the top of the dodger and it held for the rest of the trip.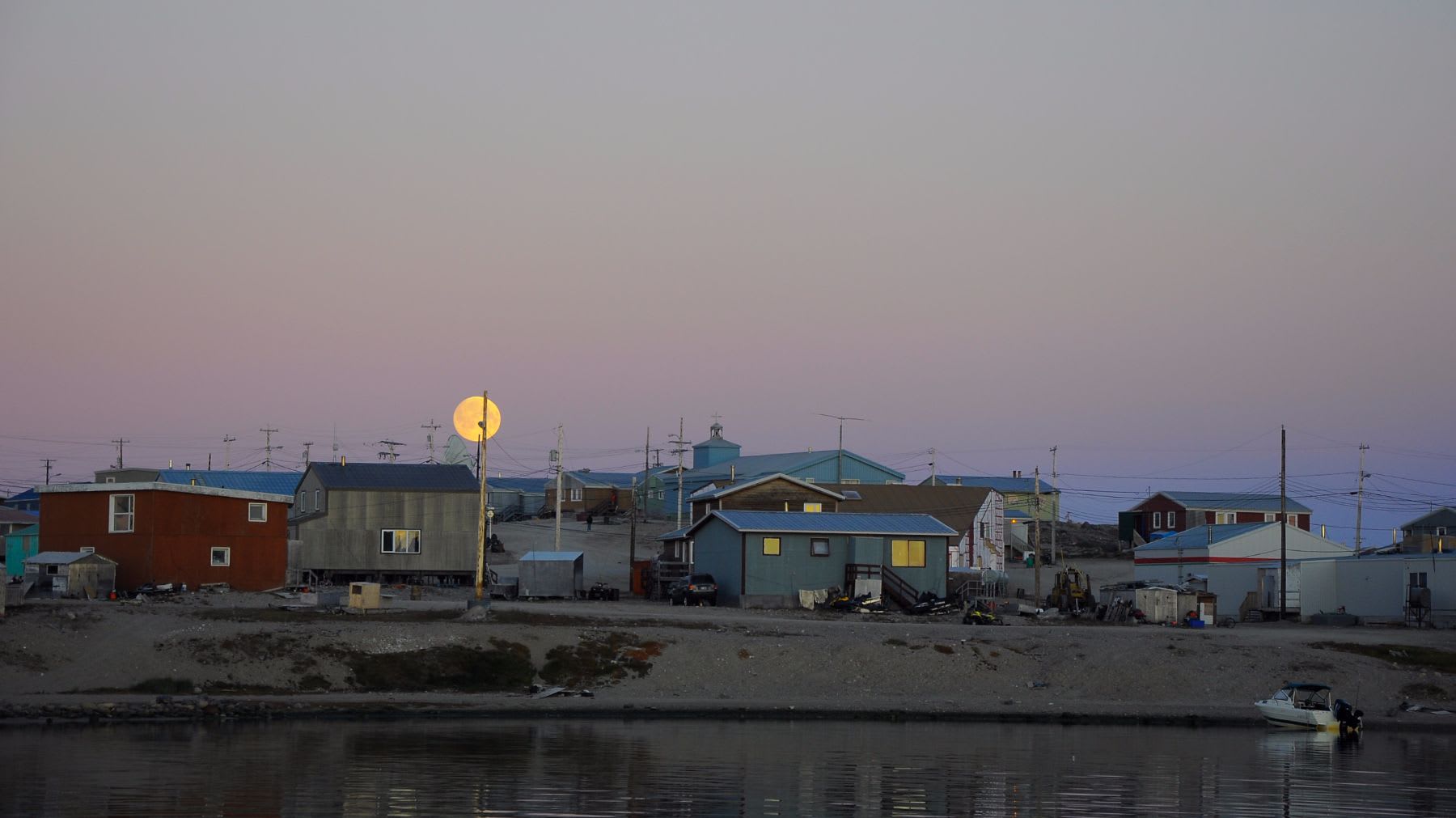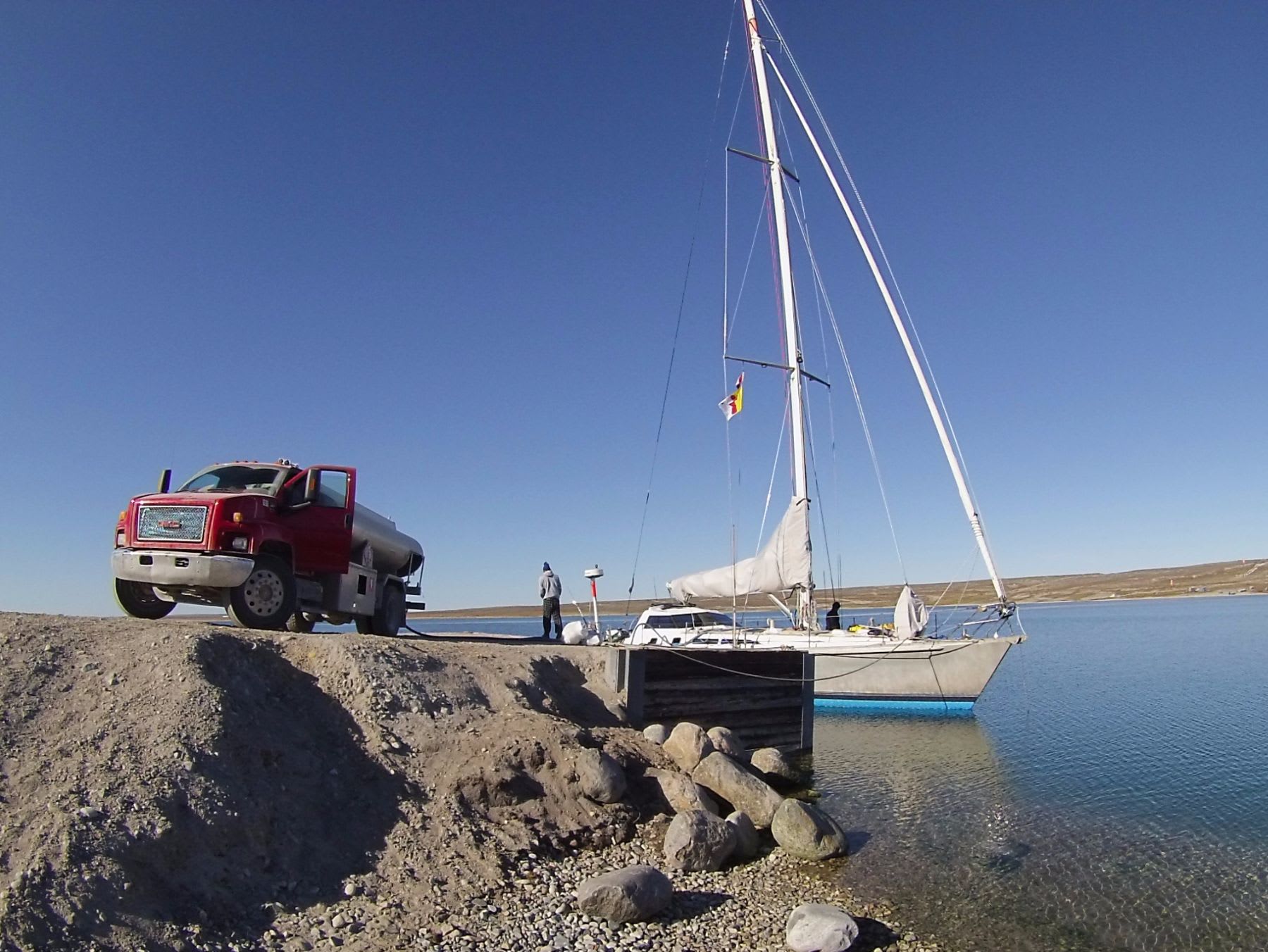 In the Bering Sea we again had 45 knots of wind. This time it was behind us but the sea was still large and ugly.  The poor Hawk got thrown around but she handled it well.  We had just our stay sail up and still we would get blown over to 50 degrees with gusts of wind 40+ knots.  Each night we would see the northern lights in the sky above us.  Usually it was a bit cloudy but one particular night it was right across the sky at 4am with a crescent moon and if you put your face outside the cockpit you would get a cold face full of spray!  Raw nature at its best and another moment I will never forget.  Here we crossed the Arctic Circle ending our successful 31 day transit of the North West Passage.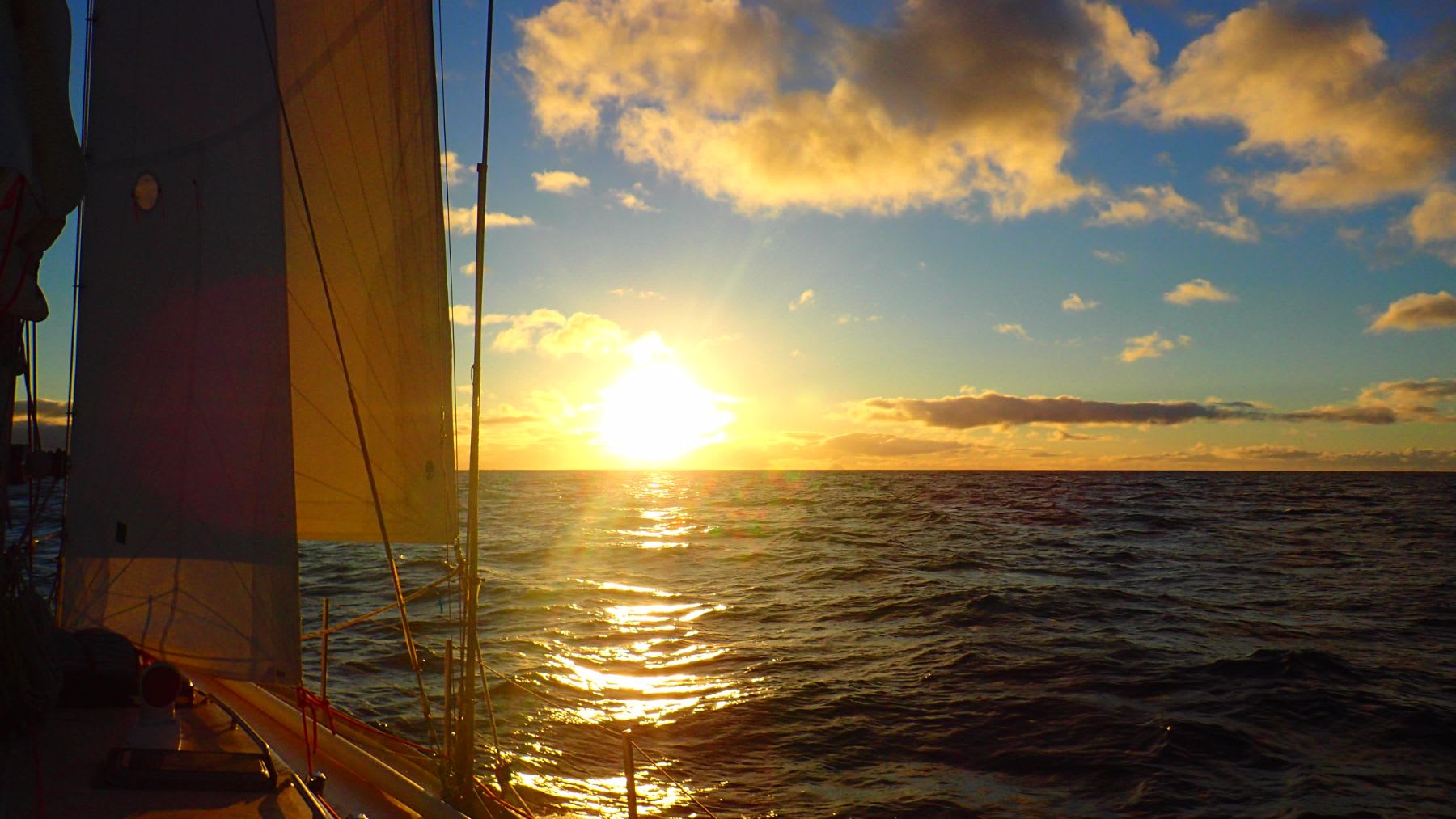 We finally got to stop at Nome, Alaska, and it was amazing to be back on land at last after 14 days at sea.  We had our first shower in 5 weeks and got to share our stories with 5 other yachts who had also just completed the passage in front of us.  Among these were SV Salty Kisses, Selma Expeditions from Poland, Baghera and Snow Dragon.  When we got bored there was always something happening at the gold-miner's bar in central Nome!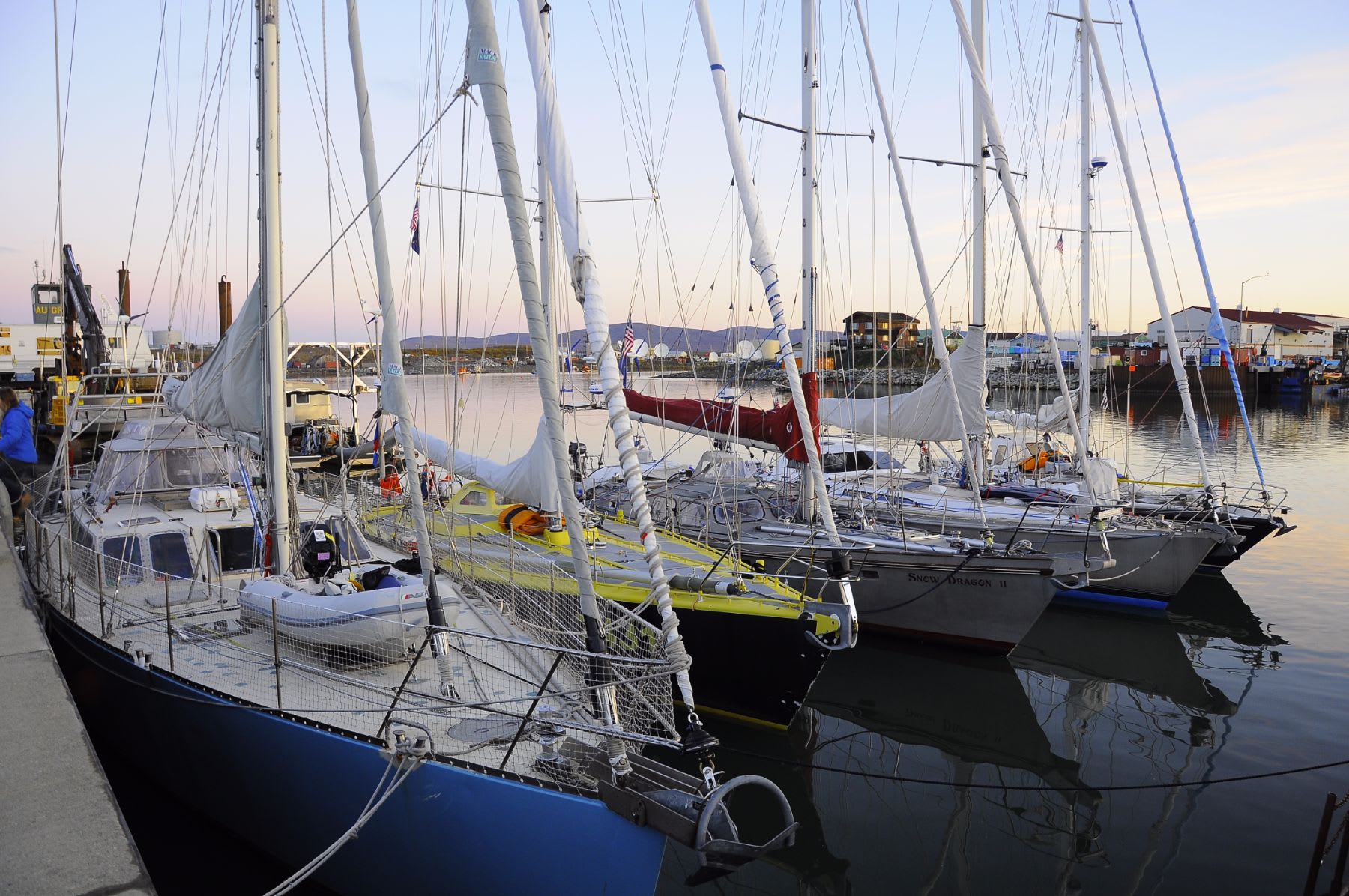 Nome to Kodiak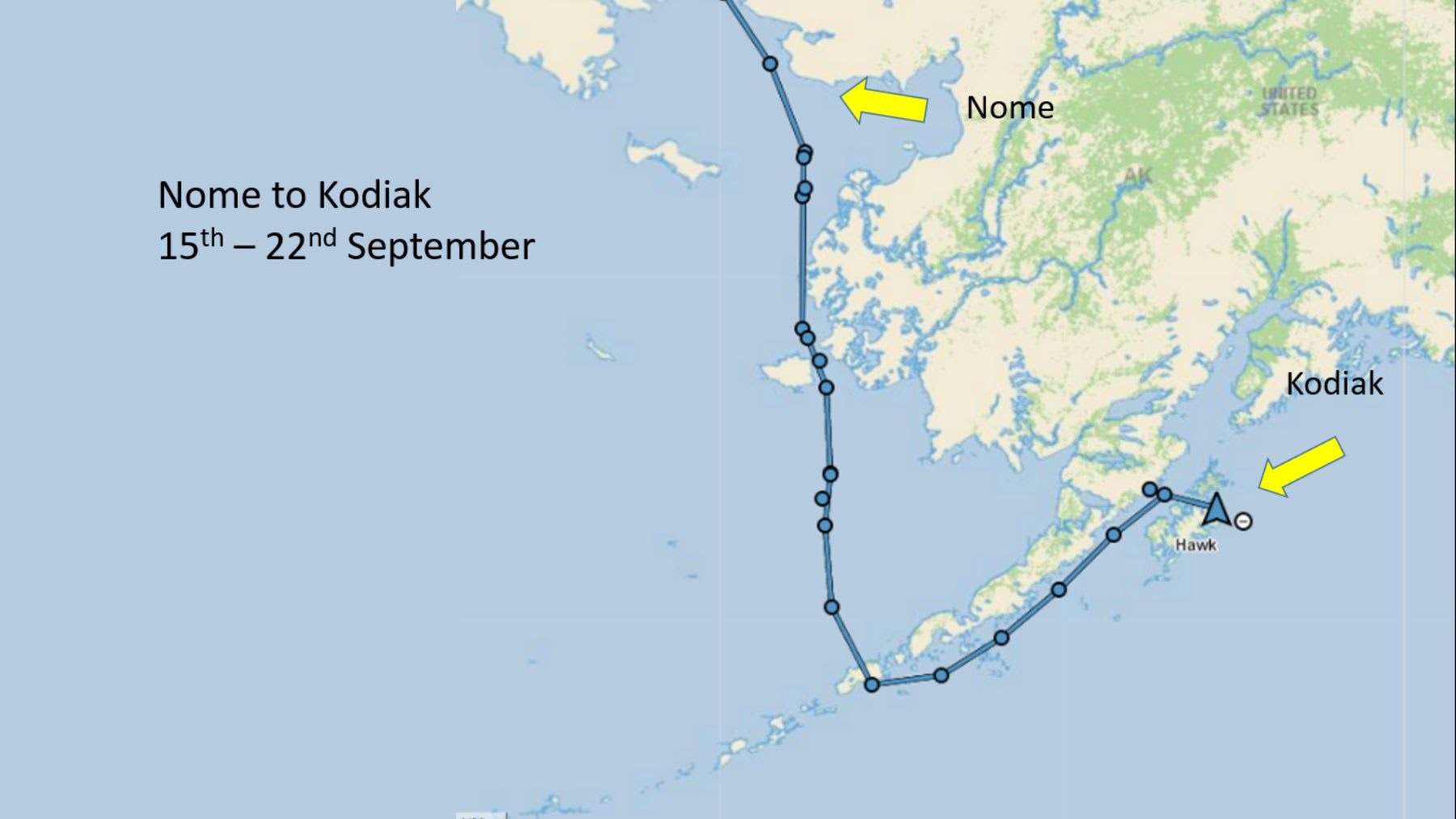 4 days in Nome later and the weather gods looked down on us again and gave us following winds through the Bering Sea.  We were so lucky as this had been a big worry for us.  By now it was mid-September and by October this ocean is the last place you want to be.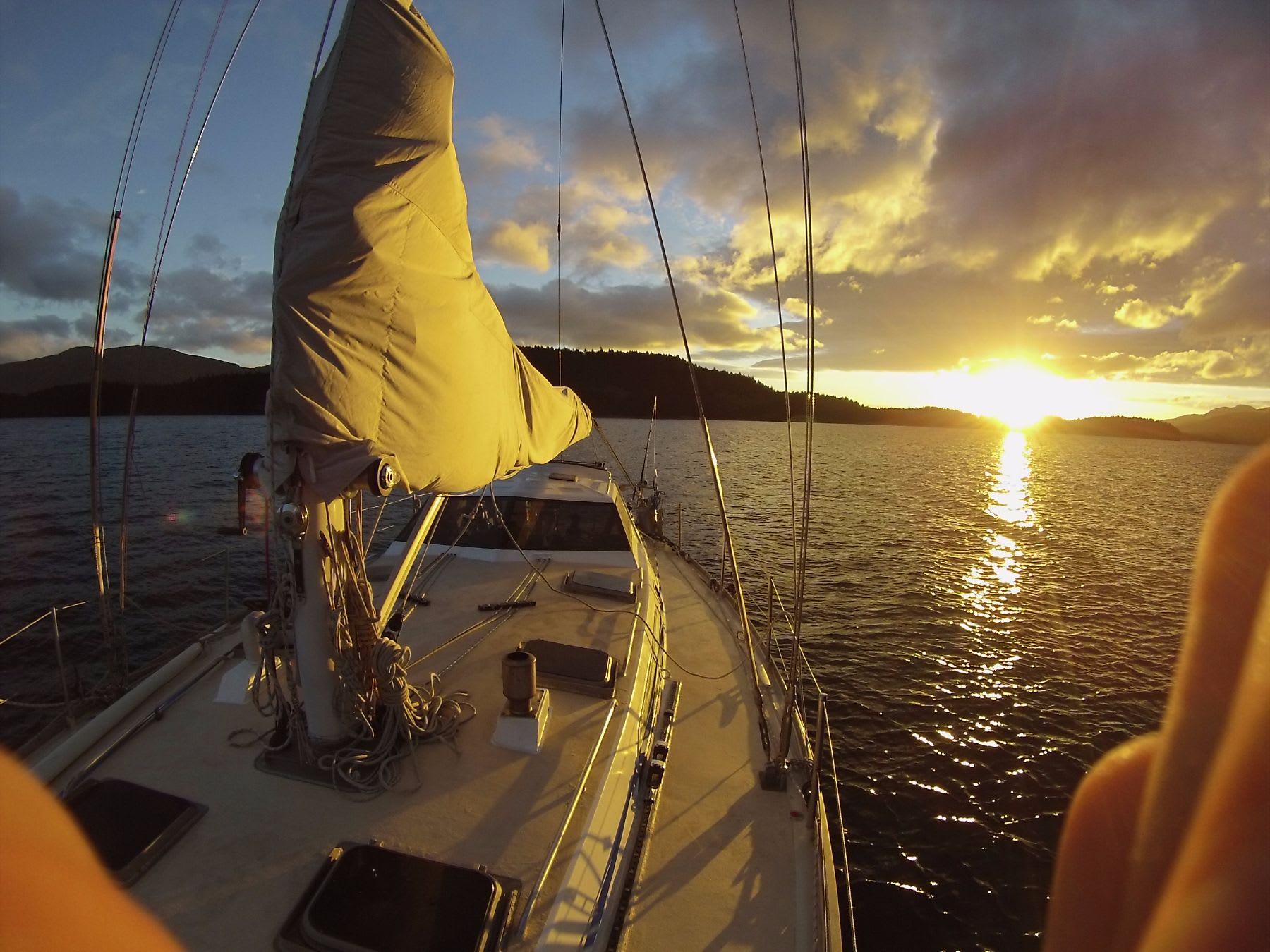 3 days after Nome we rounded the western end of the Alaskan Peninsular and were on the home straight to Kodiak.  Our second last night we anchored up in Geographic harbour in Katmai National Park for the night.  Here we got to see 10 grizzly bears fishing for salmon in the river the next morning, a magical sight.
In Kodiak we were treated like celebrities by the locals who all wanted to hear our stories and see our pictures. They invited us out every night for dinner and drinks.  An amazing way to finish of a trip of a life time with such hospitable people.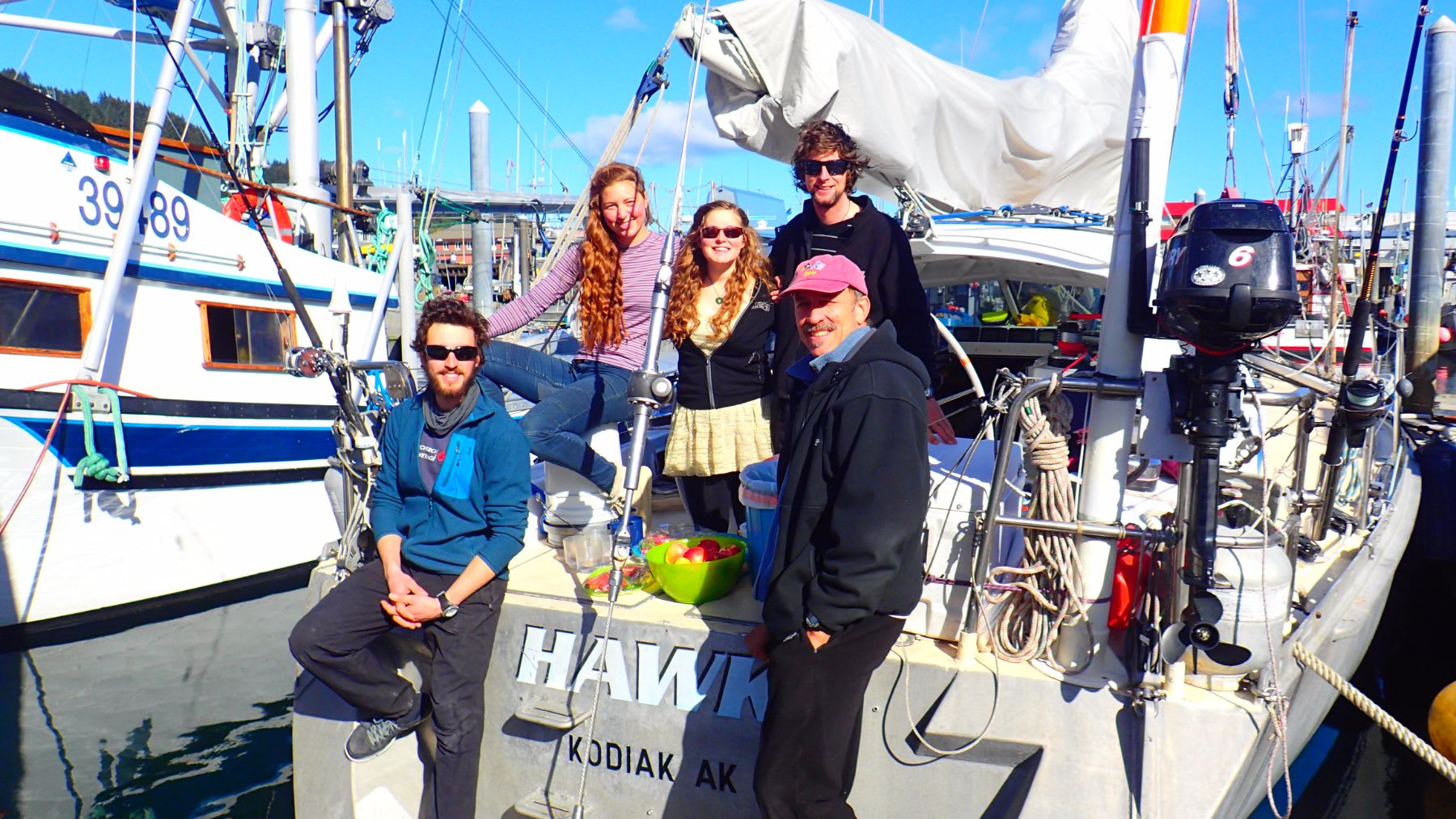 Final Trip Stats
July 20th to September 22nd
7000 miles
Percentage of trip Sailing/motoring:  35% motoring, 35% Sailing, 30%  Motor Sailing,
Ports of call:  9
Nights at Anchor:  5
Other vessels seen transiting North West Passage:  13
SV hawk was certainly an amazing yacht, very strong, very simple, and with the exception of the steering wheel and the preventer nothing ever broke on the rest of the voyage.
We are now all experienced sailors and hope to go on other sailing adventures in the future.  Having this experience it opens opportunities to do similar trips and get paid along the way.  Joe taught us well and wasn't a commanding captain, but more of a equal who would step in when needed.  This gave us the incredible opportunity to step up ourselves, take charge and learn everything about running a yacht. Invaluable experience!!
Thanks to our crew mates for sharing some of these amazing photos!!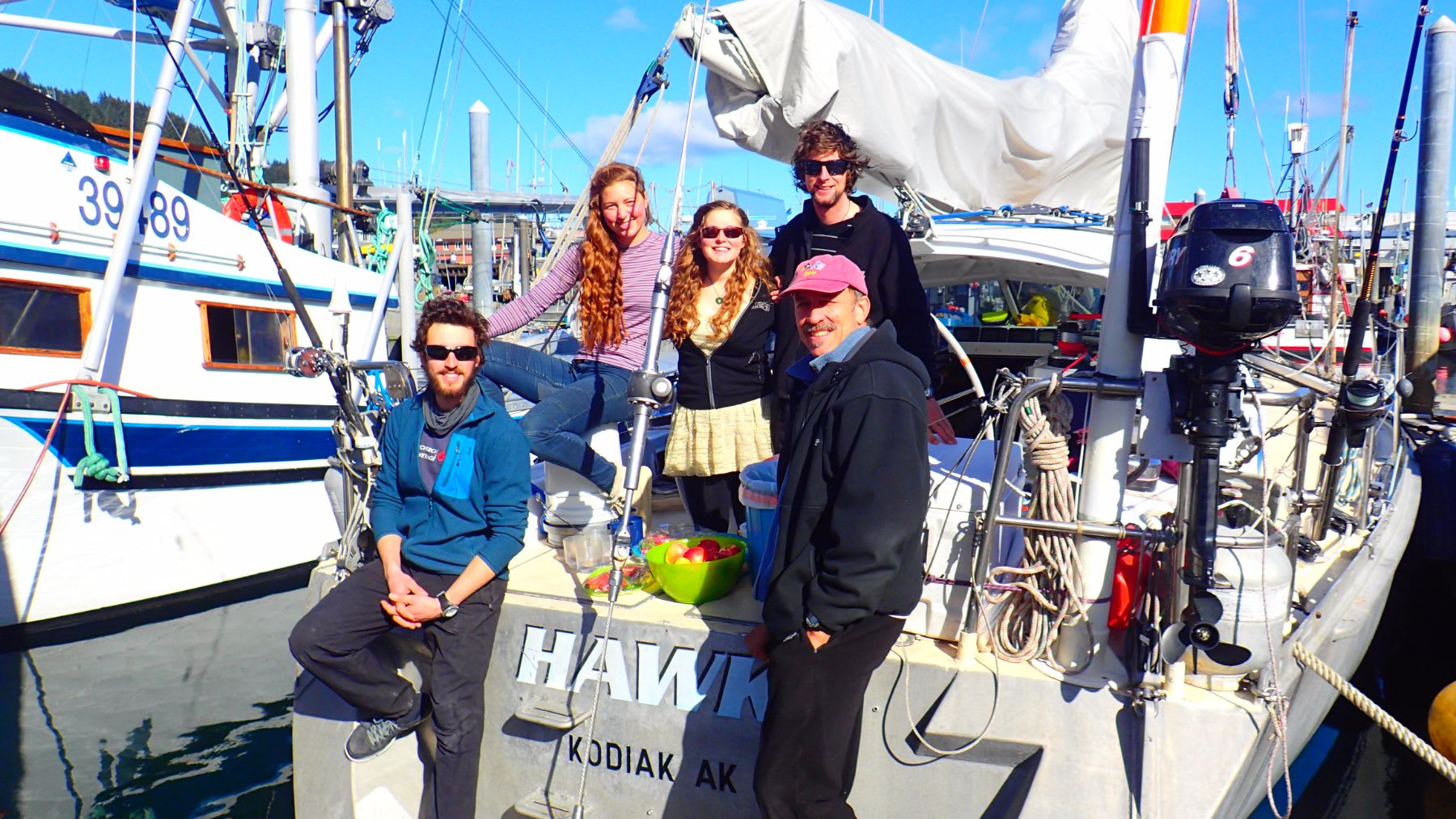 If you're planning your own sailing adventure (maybe not in the Arctic), start making your holiday plans with Zizoo. With over 8,000 boats in over 25 countries, you'll be sure to find the right vessel for your sailing trip.