It's never too late to discover your inner captain. Our list of helpful websites for beginner sailors links to some of the best advice newbie sailors can get online. Browse the below and find everything you need to know in terms of sailing theory, tips, terminology, and personal testimonials. So next time you rent a boat in Croatia or hire a catamaran in Greece, skip the skipper and experience freedom in an entirely new way.
The American Sailing AssociationRecommended boats
The American Sailing Association (ASA) is a great starting point, offering practical tips and detailed advice on all things sailing. They have an entire collection of resources, aimed at first-timers. This article discusses some of the basic things you need to be aware of before you set off for the first time. And here are some sailing documentaries the ASA recommends, guaranteed to inspire and thrill you. Like Between Home, which tells the story of beginner sailor Nick Jaffe who documented his 2-year sailing trip to Australia. Watch the trailer below:
Yachts & YachtingRecommended boats
Yachts & Yachting is a UK-based magazine offering specialist and general-knowledge content, centered on yachting. Here is one of their guides for beginner sailors, which also includes personal success stories. The magazine lists the five essential skills you need to sail a boat properly:
Sail setting – sails should be set so they are just at the point of not flapping – easing out when turning away from the wind or bearing away, and pulling them in when sailing or turning towards the wind.
Recommended boats
Sailboat Elan 350 (2012)
sentiment_satisfied_alt

Optional skipper
Balance – A flatboat is a fast boat. Heeling meanwhile can be used to make a boat turn, and can be useful to reduce rudder movements which slow the boat down.
Boat trim – where you sit along the length of the boat depends on the conditions and point of sailing and affects speed by reducing drag.
Centreboard/daggerboard – essentially a retractable keel, this aids steering and provides a lateral resistance to the power in the sails – generally in dinghies it is down to go upwind to prevent the boat slipping sideways, and lifted downwind to reduce drag through the water.
Course made good – sailing the most efficient route from one point to another.
Paula Irish at Yachts & Yachting magazine
Discoverboating.com
Discoverboating.com helps sailors and sailors-to-be with everything from sailing for the first time to buying a yacht. A good article we came across can be found here – it offers practical tips for your first time on the water, such as choosing calm and uncrowded spaces, starting out on a boat rigged with one sail and becoming familiar with sail controls. The website also digs deeper into the ins-and-outs of sailing and offers technical yet comprehensive explanations of sailing mechanics.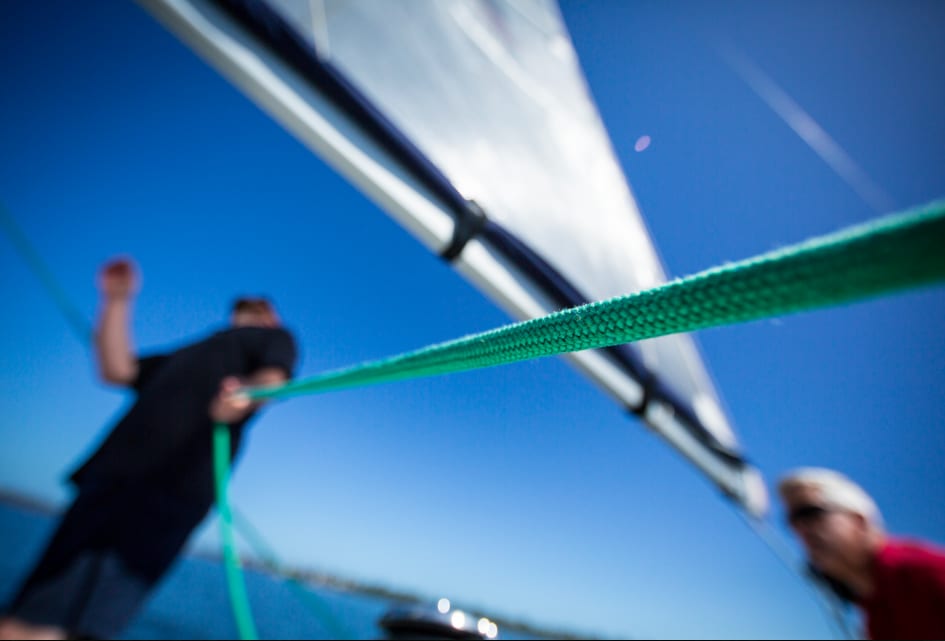 Recommended boats
Sailboat Bavaria Cruiser 46 (2015)
sentiment_satisfied_alt

Optional skipper
Lasersailingtips.com
Like the ASA website, these guys offer a compilation of resources, such as advice on learning to sail a small boat, sailing theory and a detailed section on controls and fittings.
Bella of LondonRecommended boats
Bella of London has published a brief guide including some of the key terms and regulations every beginner sailor needs to know.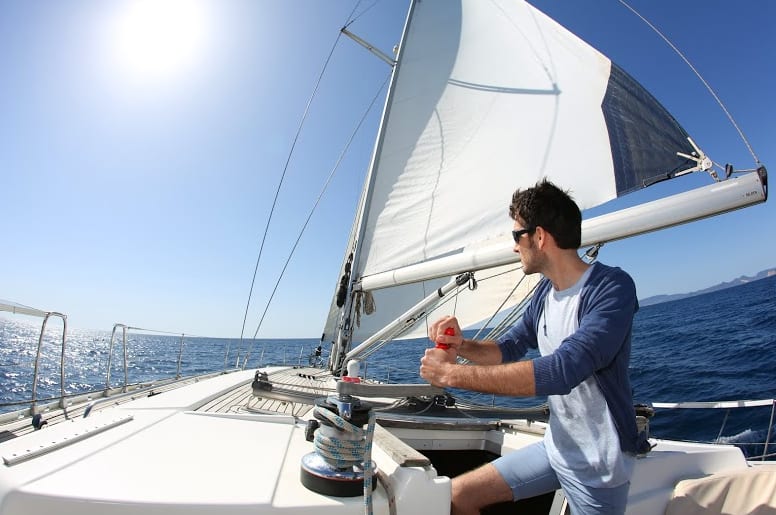 Recommended boats
Sailboat Dufour 350 Grand Large (2017)
sentiment_satisfied_alt

Optional skipper
So, feeling confident? Here are Yachting World's 15 tips for crossing the Atlantic ocean. Remember that you can book the sailing holiday of a lifetime with Zizoo, whether you have sailing experience or not.