Everyone wants three things in their honeymoon trip: Relaxation, the opportunity for intimacy, and frankly, also a little fun. A honeymoon on a yacht charter is the perfect way to deliver on all those needs, and more. If you're looking for some guidance on exactly what type of boat to book, where to go, and tips on how to make the best of your boat trip, then you've come to the right place.
First of all, it's important to remember that the best part about a honeymoon yacht charter is that it's a trip completely bespoke to you and your partner. So, you should feel free to personalize every single aspect of it. Whereas a wedding comes with a million and one moving parts and is subject to many social obligations and all the restrictions that come with inviting 100 other people to the event, a honeymoon is something that you can easily and effortlessly tailor to your taste.
Booking a boat with Zizoo (or many other places) makes this easy. When you book with us, you have the chance to consult with a travel expert for free advice on your trip.
Without further ado, here's a little taste of our expertise:
Where should I book my romantic sailing trip?
Your honeymoon yacht's destination should be somewhere that conjures positive vibes, feelings of relaxation, and a place that you can cherish and look back on with warm feelings, for years of marriage to come. This can be anywhere from the Bahamas, to Italian beaches, to even Malta. Here, we've outlined five of our most popular destination for romantic honeymooners who want to charter a yacht:
Known affectionately as the friendly island, this French-Dutch island is swirl of cultures and sights that blend perfectly into the perfect honeymooner's destination. The beaches here are renowned for being completely sun-soaked. If you don't want to risk a cloudy day on your trip, then this Caribbean island is ideal for you. If you're an adrenaline junkie, you can also shake off the afternoon drawl by ziplining down the world's steepest zip line at Rockland Estate eco-adventure park. The ride down 2,800 meters of zip line might give you the best aerial shot of the entire island. The double culture infuse interestingly in the cuisine and culture here as well, giving you the opportunity to enjoy national dishes like Guavaberry Liqueur, codfish fritters, and conch and dumplings.
This collection of four large islands and 50 smaller isles is a sailor's dream come true. Exclusive beaches abound at every turn, and will remake your definition of what a beach should look like. From colorful coves set on turquoise waters, to seaside wrecks ready to be explored, the selection of beach scenery will leave you relaxed and breathless for more. Speaking of adrenaline-spiking activities, you can also kayaking and kite-surfing are popular activities here. For those who aren't averse to learning a new technique, this action sport combines a thrilling activity with exciting fun. And what better way to bond with your newly wed than with a cool new sport? In terms of sailing, steady winds, warm weather, and beautiful waters beckon beginners and experts year round.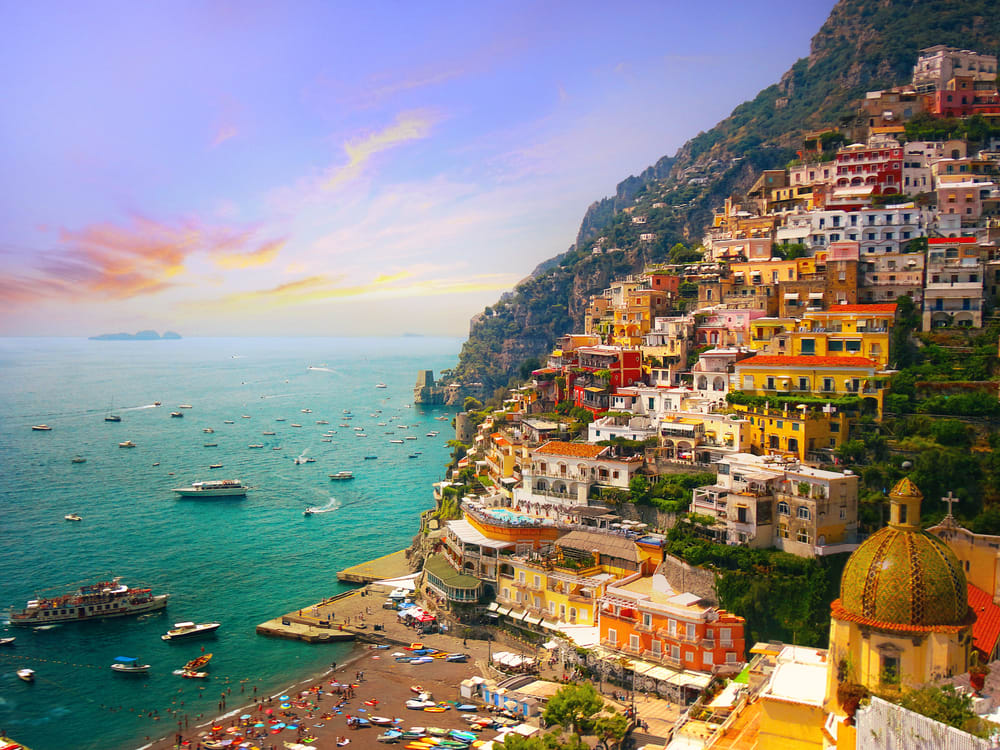 No list of ideal honeymoon yachting locations would be complete without a mention of this UNESCO site. Here, a deadly romantic vibe that puts Bond movies in its shadow reigns high. The mere image of the charming, colorful homes stacked one on top of the other, with a foreground of serene seas and a crystal blue sky feels ripe for a romantic trip. There's nothing you can do here that won't be infused with the essence of this romantic destination. Just to name a few activities though, you can look forward to cliffside hikes that zig-zag across challenging switchbacks and secret nap-ready enclaves, moonlit meals of fresh Italian food, and wine tastings to lull you into even greater relaxation. It's one of the most perfect spots to book a honeymoon yacht or other charter boat; your photo albums will surely thank you for the decision.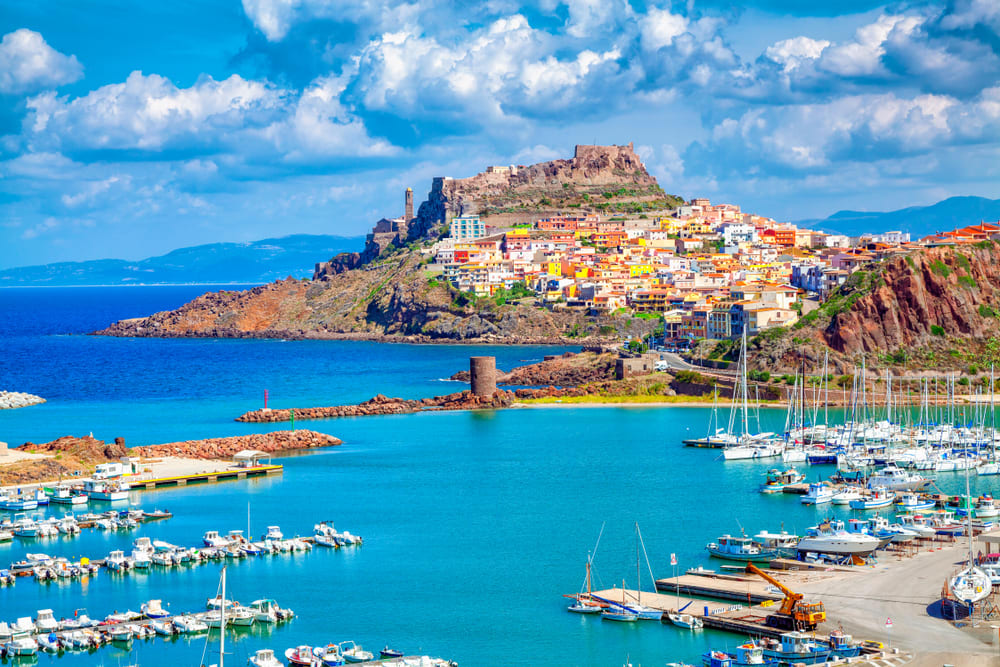 Sardinia might be another Italian location on our list of the top honeymoon yachting locations, but keep in mind that, as a southern Italian destination, it claims a very different personality than its central or northern neighbors. This island in the mediterranean sea is often described as "eccentric" and "wild," and for good reason. A variety of ecological settings transport you from rugged mountain ranges, to wooded forests, to coves-lined shores. You'll feel like you're on a contained adnveture as you hop from one locale to the next. Additionally, historical sites like the Barumini complex in the Province of Cagliari, will also keep your brains entertained. To get a boost of romance toward the end of your honeymoon, you can indulge in world-renowned seafood, while listening as daylight fades into romantic dusk.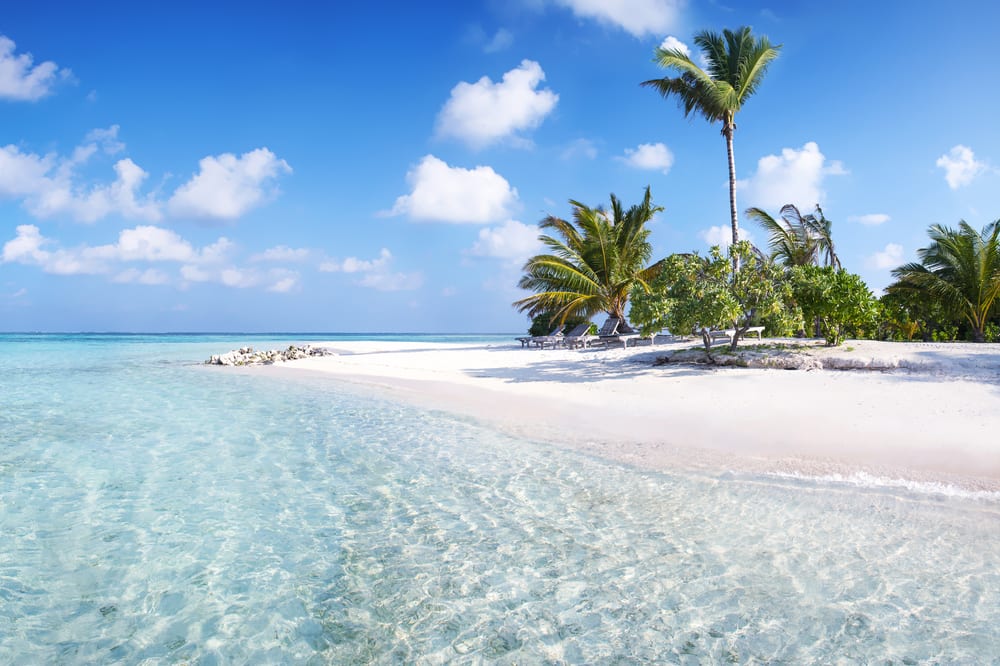 Everyone has that one destination they've saved up for many years for, the one they've always fantasized about taking a yacht charter with their loved one to when the occasion (such as a honeymoon) called for it. For many, the Maldives is it. This romantic sailing location has everything from marine life, to man-made islands (which are definitely more intimate and elegant than their names make them sound), to privacy galore. If you and your beau want an overwater villa that lets you literally wake up to the sounds of gently lapping waters, then this is the destination you've been thinking of. Want even more privacy? Many of the Maldives' hundreds of islands are actually uninhabited, and while some are restricted to tourists, still others are open for picnicking during the daytime. It's also the perfect place for if you're planning a visit during the non-summer months, aka between November and March.
What boat should I book?
At the end of the day, any boat can serve as your ideal honeymooning vessel. All models, from catamarans, to motorboats, to sail boats, have the potential for comfort and relaxation, intimate ambiance, and most importantly, privacy. Before asking yourself what the boat for your honeymoon is, you should think about what your priorities are. Then take a look at this easy breakdown of our boats:
If you're looking for the ultimate low-stress and pampered getaway on the sea, a luxury boat is the right one on this list.
Motorboats are the most convenient. They're fast, comfortable, and powered only by engine, meaning they're also easier to navigate.
Sailboats are the classic option. They're also more eco-friendly than their engine-driven counterparts, making them cheaper to sail and better for the environment. If you're a sailing purist, then nothing will beat the sound of a sail being blown forward into the ocean, as you and your partner gaze into the distance.
Catamarans are spacious, stable multi-hulled watercrafts and offer a large social space, making them ideal for couples looking for more lounging room and who prize a smoother ride.

Tips for your honeymooning sailing vacation:
Consider extra add-ons like champagne and prepared meals, or simply pack your own favorite ingredients and beverages. When you're sailing across the ocean and feel the spontaneous desire for a drink, you'll be glad you brought that special bottle of wine.
Book a skipper. If you're stressed out thinking about all the navigation you'll have to do on your honeymoon, then book a skipper and worry no more. Skippers are trained sailors who are happy to give you your privacy and space, and simply help you get from Point A to Point B. On the other hand, if you want to turn your trip into an educational one, you can also volunteer to help out on deck and get some free sailing lessons in return!
Arrange for an airport transfer: If you want the ultimate convenience, and don't want to be slowed down with logistical details, then arrange for an airport transfer from the airport to the marina. Most charters are happy to make this happen with advance notice.
Research activities to do when you're at your destination: Everything from snorkeling, to wrecks-exploring, to wine tastings are at your disposal. And while many of these extracurriculars can be booked on the spot, many more require advance reservations.
Enjoy! No matter where you end up choosing to go, remember that this is a trip you'll remember for decades to come.