Sailing route from Dubrovnik to Split
Discover the region of Dalmatia with our 7-day sailing route from Dubrovnik to Split. Along the way, you'll have the opportunity to visit the enchanting islands of Mljet, Vis, Hvar, Korcula and Brac along the way. Enjoy stunning seascapes and stop off for some traditional peka or a glass of local wine at one of the family-owned restaurants right by the marina. Get involved in Hvar's stylish nightlife but also enjoy the tranquility of Vis. Swim in pristine waters and sunbathe on the deck or your own private beach only accessible by boat. There's a lot to do and see on this Dubrovnik to Split route but the beauty of sailing is that you can choose how much (or little) you do.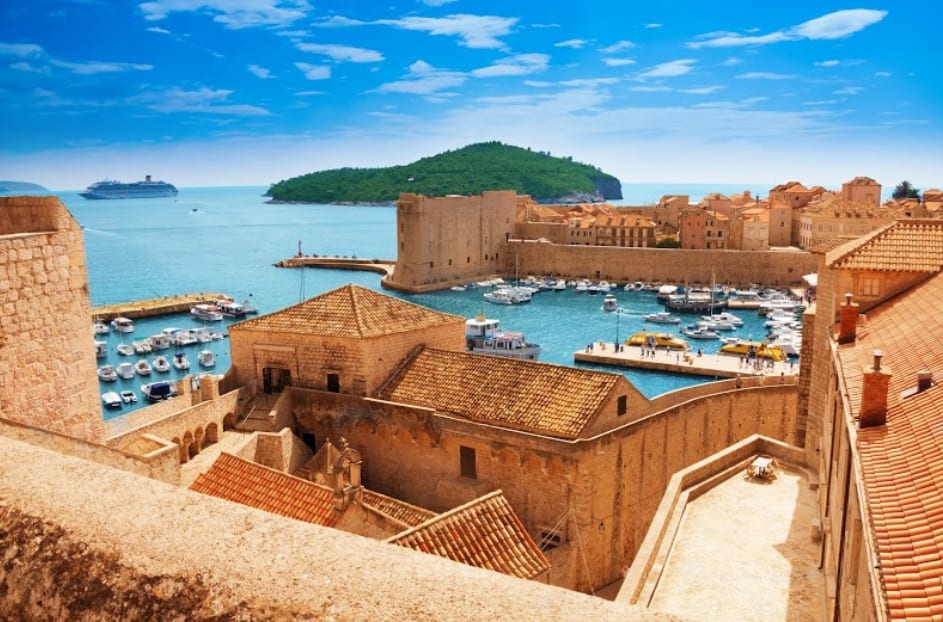 Depart from Dubrovnik
Famously referred to as the 'pearl of the Adriatic' by British poet Byron, Dubrovnik is not only an excellent starting point for a sailing holiday but also a thrilling destination to explore on its own. An ancient settlement, Dubrovnik grew in beauty and wealth as a leading maritime trade center. Through the centuries, this remarkable walled city attracted several important cultural figures as a place of literature, art and academia. Dubrovnik continues to inspire the world today and was honored as a World Heritage Site in 1979.
Recommended boats
Sailboat Bavaria Vision 46 (2014)
sentiment_satisfied_alt

Optional skipper
Sailboat Bavaria Cruiser 37 (2014)
sentiment_satisfied_alt

Optional skipper

Get a unique perspective of the city by walking along the city walls then head down to the marble streets to visit some of the Dubrovnik's fantastic cultural and historical sites before you make your way outside of the city walls to enjoy the gorgeous beaches that surround the city. Take a walk to Lapad Beach and Banje Beach, which are located close to the city center or hop back on your boat and head out to the stunning Elafiti Islands.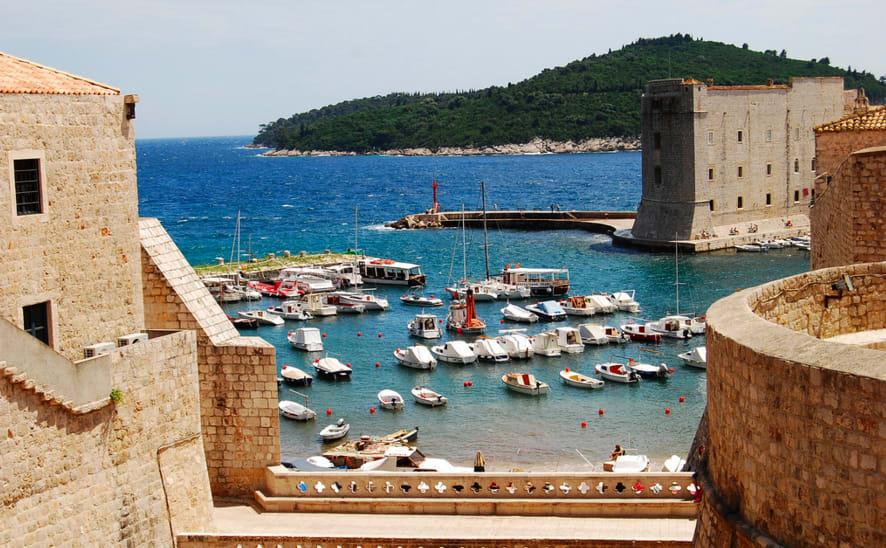 Continue to Mljet
Escape to the heavenly island of Mljet and surround yourself in the beauty of unspoilt forested landscapes, pristine beaches, charming villages and historic fortresses. Go for a hike in Mljet National Park, the oldest National Park in the Adriatic and most important protected area in southern Dalmatia. The park boasts a remarkable diversity of flora and fauna and offers hikers breathtaking views of the island and the deep blue sea. Explore Mljet's mystical caves including the legendary Cave of Odysseus, the famous hero of Greek mythology who took shelter in this stunning grotto for many years. Visit the old Benedictine monastery in the middle of Veliko Jezero, one of the island's beautiful lakes and then take a swim after relaxing on Saplunara beach. Wander around the island's historic villages where you will be able to savor some of Mljet's gastronomic pleasures including olives, goat cheese and (of course) wine.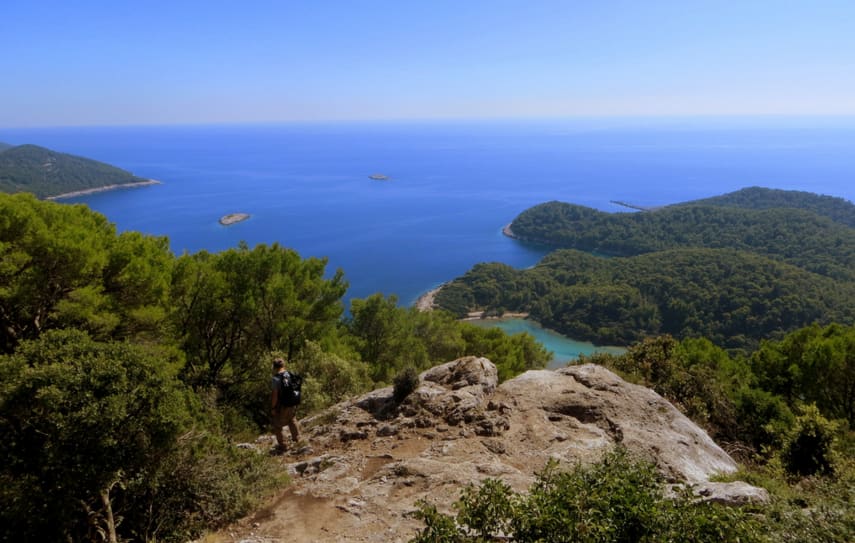 Spend a day in Korcula
As you continue your way to Split, you won't want to miss spending a day on the enchanting island of Korcula. This island with ancient roots hosts an abundance of natural and cultural heritage. The island is also rich in vineyards and olive groves. Be sure to visit Bire winery in Lumbarda or the Cara winery in the village of Cara. In addition to the strong traditions of winemaking, the people of Korcula continue to practice historic cultural traditions such as the Moreška sword dances of Korčula, Kumpanija and Moštra in Cara. Explore the medieval town and supposed birthplace of the famous world-traveller and writer, Marco Polo and then head to the quaint fishing village of Prigradica.

As one of the greenest and most beautiful islands in the Adriatic, Korcula offers many terrific beaches, private coves and caves to explore. You'll be sure to enjoy Przina and Bili za, some of our favorite secret swimming spots.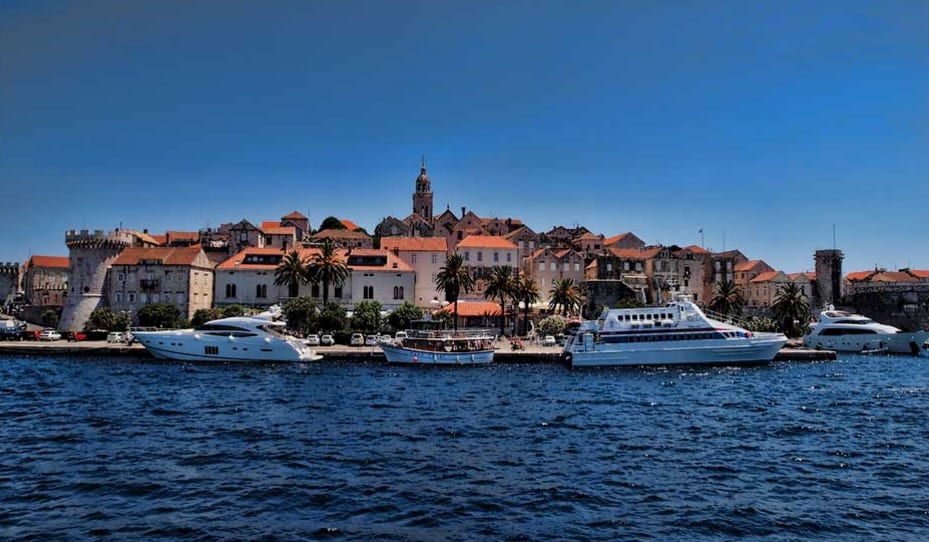 Visit Vis
Vis is perhaps Croatia's best kept secret. Dock at the harbour in Vis town, comfortably fitted with plenty of mooring lines and buoys, or choose the charming fishing village of Komiza instead. Either way, you'll be welcomed by Vis' friendly inhabitants with open arms. Roam the cobbled trees and admire the traditional architecture. From ancient times throughout today, Vis has been a home to fishermen and winemakers. Pay homage to one of the island's most important traditions at the Fishing Museum in Komiza, which is considered to be the cradle of fishing in the Adriatic. The island is also reputed to be the spot where the ancient Greeks planted the first grape vine in Dalmatia and Croatia.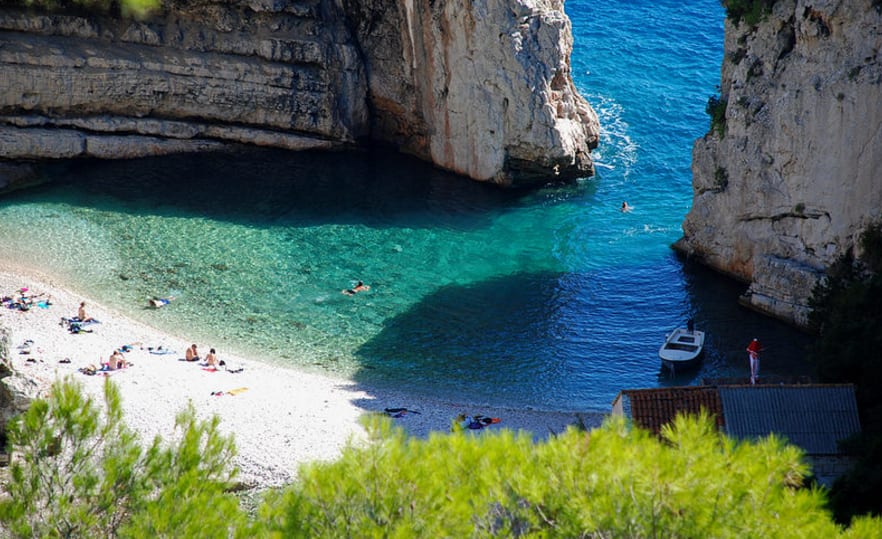 Vis is full of excellent beaches; some of our favourites are Stiniva (one of the most famous Croatian bays), Budikovac and Zaglav. For a great stop-off on your way out, visit the beautiful Stoncica Bay, with its bright blue water and peaceful coves.
Our favourite places to dine are Rokis, Konoba 'Magic' and Pojoda.
Hello, Hvar
Stylish beach bars and cocktail lounges juxtaposed by tall mountains and charming bell towers on Croatia's most popular and sunniest island. Hvar has something to offer for everyone. Whether your looking for unique gastronomy, striking Gothic architecture, picturesque beaches or vibrant nightlife, Hvar is sure to take your breath away.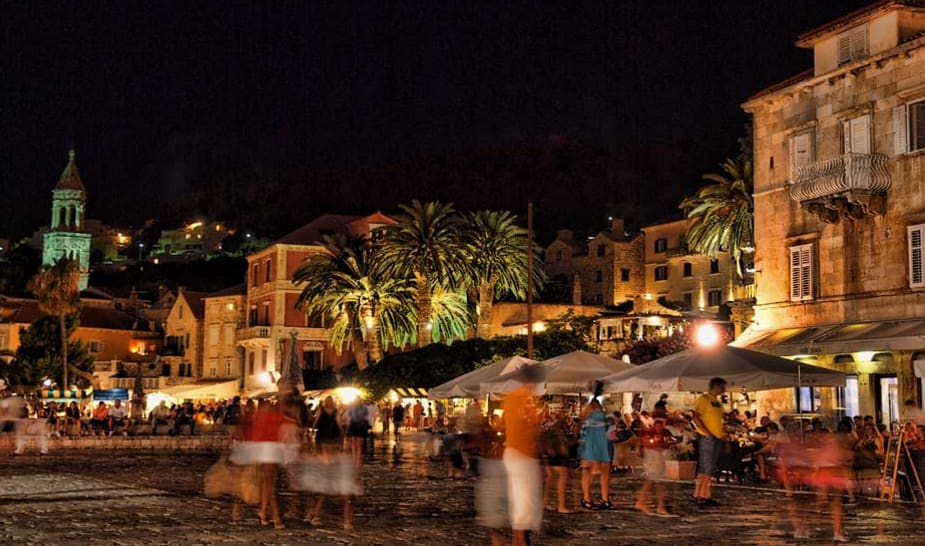 As one of the most important cultural and maritime trade centers, the old town Hvar of developed into one of the most lovely towns in the Adriatic. The island offers a large cultural offering with its impressive historic sites, traditions and festivals. Party lovers, celebrities and locals flock to this trendy island in the summer months for some of the best parties and festivals in the whole Adriatic. If you are looking for a more relaxing retreat, Hvar offers plenty of great walking trails, wine tastings and other culinary experiences.
Break in Brac
Famed for its gorgeous white stone, which was used to to build important buildings and monuments throughout the world, including Diocletian's Palace in Split, Brac has inspired many artists, poets and authors throughout the centuries. It continues to enchant visitors today through its beautiful natural settings, stunning beaches and vibrant culture. It makes for the perfect last stop before you end your journey in Split. The island is home to one of the top ten best beaches in the world, Zlatni rat in Bol and is also a great spot for windsurfing, mountain climbing as well wine and olive oil tasting.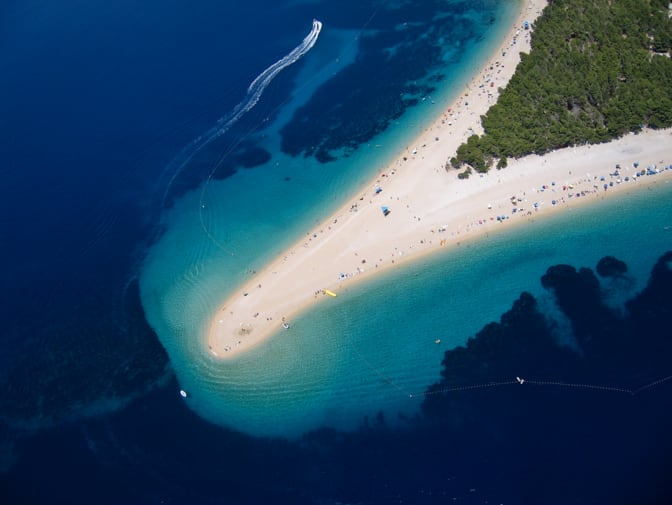 Sail to Split
The historic town of Split, which was built within the palace walls of the roman emperor, Diocletian, is one of the country's most significant centers and World Heritage Sites. As the last stop on your sailing journey, the ancient city of Split will awaken your senses as you wander through the narrow city streets, dine on delicious traditional dishes with a modern twist, and enjoy master works of art. After you've dropped off your boat in the historic harbor, enjoy a cup of coffee while watching people go by on Split's famous promenade then take in a little bit of culture at one of the city's museums. Hit the beach at the popular Bavice beach, located close to the city center or a relax on a more secluded spot along Marjan Park. You can find out more about things to do, what to see and what to eat in Split in our city guide.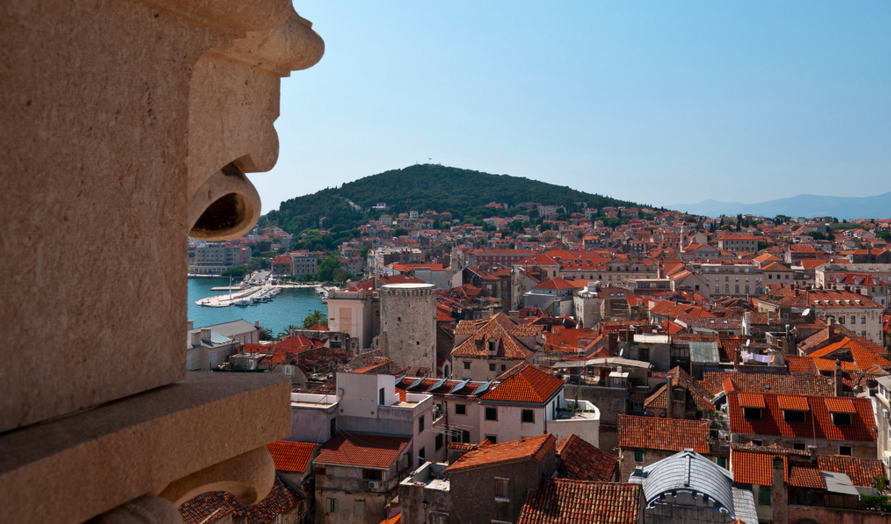 You can make the most of your next holiday in Croatia with through the freedom of exploring the stunning Dalmatian coast by boat. Whether your traveling with friends in search of the best party islands, seeking an extraordinary culinary experience or seeking some of the world's best beaches, Croatia is the best destination for your next holiday.