An unmatched sense of freedom. The luxury of sailing to your own private beach on a tiny, uninhabited island. Waking up to a new destination and the pleasures of basking in the warm sun on your private deck while taking enjoying the cool sea breeze. These are just some of the main reasons why we'd always choose a sailing holiday over a hotel holiday here at Zizoo. But the list doesn't end there, of course. Here are the top reasons to consider a sailing holiday vs hotel holiday.
Explore more
A sailing holiday allows you to discover much more than you would by staying at a hotel. Wake up to the sunrise over the vast ocean ahead of you. Reach sleepy villages and secluded coves by boat. Eat local delicacies cooked the traditional way. Go sightseeing in remote locations off the beaten track. Go trekking. Go hiking. Go surfing. Go sea kayaking. Go water skiing, straight from your boat. Be as active (or not) as you want – tomorrow is a new day, and your boat can take you anywhere you'd like to go.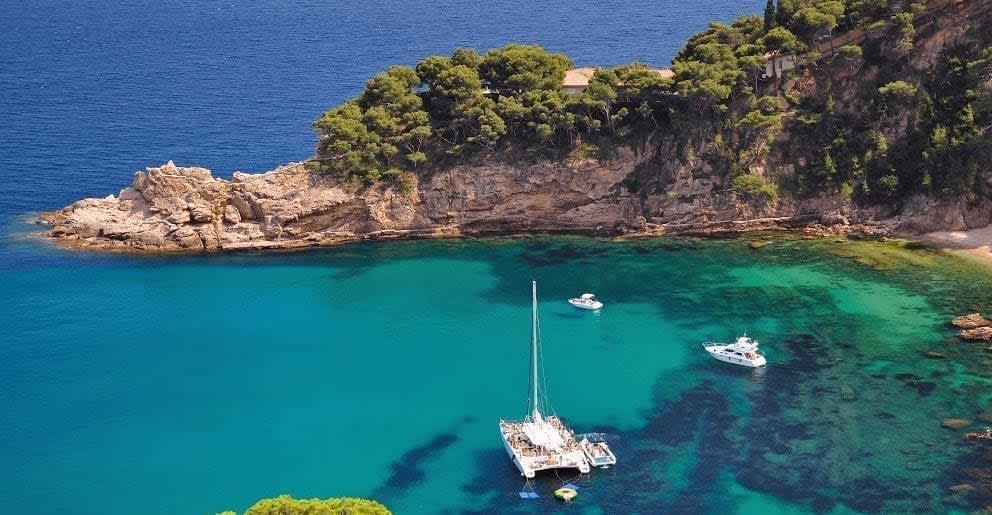 Relax better
And what if you're not the adventurous type? What if exploring isn't your thing? What if you want to have an easy, relaxing experience? You've worked hard, you've earned it. The lazy romantic strolls down the beach, hand in hand with your better half. The long days with a good book and a glass of wine or ice cold beer. Dining at the best restaurants your holiday destination has to offer. Forget about having to get up early to reserve the best spot by the pool. Forget about the crying baby at the room next door. Skip the queues. Sailing allows you to have your own private paradise, on deck, on a desolate beach somewhere or out at sea. It doesn't get any more relaxing than this.
Sunbathe on deck and go for a dip straight in the sea from time to time. Enjoy a glass of bubbly on board while the soothing sounds gentle waves, water splashing and the seagulls somewhere in the distance carry you away from it all. The perfect relaxing holiday.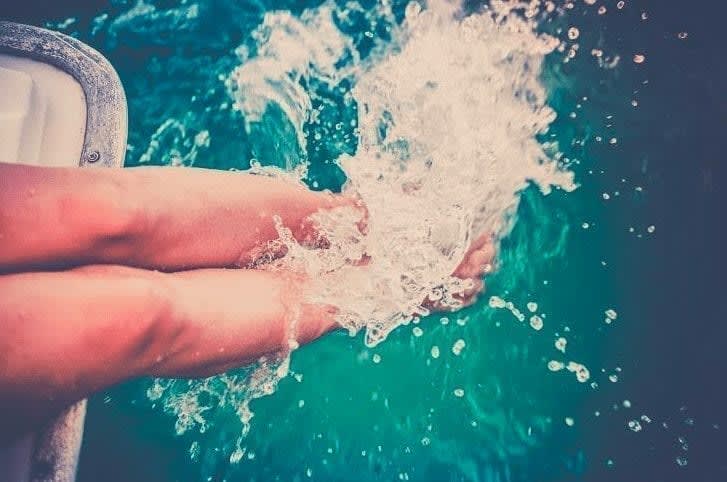 Personal concierge
You will find out much more about your holiday destination if you choose to go sailing, especially if you pick a skipper. Your skipper can be your very own personal guide, who will be able to share secret tips only locals know. You'll discover beaches no one else knows about; you'll try out food and drinks at little family-owned bistros you wouldn't have heard of; you will learn practical sailing skills even without a licence. None of that boring tourist stuff others will be doing: travelling in a coach from one location to another. You'll be able to get a lot more from your holiday in terms of exploration and experiencing new things. You will enjoy an authentic and unique holiday that you'll remember for the rest of your life.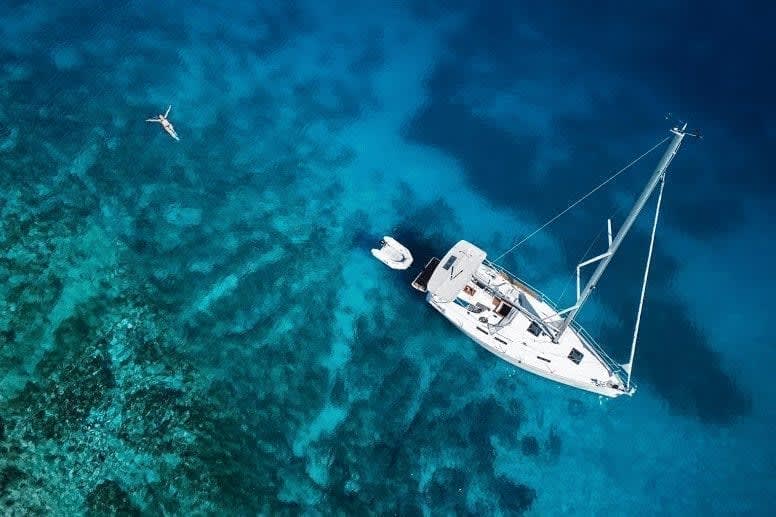 More time for…you
Forget about lugging your suitcase around town and having to change trains or catch a taxi. Let the wind carry you to your next destination in the comfort of your own home away from home.  Like a hotel, you have the option to fully pamper yourself for the ultimate escape by choosing a fully catered personalised sailing holiday, including a chef, a skipper and even a babysitter. Why have breakfast in bed from room service when you can wake up to a delicious selection of local fruits, cheeses, and cured hams complimented by fresh juices or mimosas awaiting you on the sunny deck? You can also feel free to make yourself at home in your well-equipped boat with its full-functioning kitchen, cozy indoor living spaces and fantastic deck. Sure, there may not be a vending machine across the hall or a lobby bar, but your boat will be stocked with local delicacies and domestic wines you picked up while touring island vineyards or quaint shops in charming villages.
Let's face it, your holiday snaps will be amazing
A hotel room is one thing (even the ones with the awesome bathtubs and the amazing views of the beach), but a boat holiday will be an experience you'll never forget. No need to pay extra for a hotel room with a sea view or balcony. You'll be able to take in stunning 360 degree views of the sparkling sea, coast and islands that change as your cruise to new destinations. No hotel room can offer you that. You'll be the envy of all of your friends and family after seeing photos of the stunning coast and special places that are not easy accessible by land. There's also need to cram into a crowded bus, rental car or strenuous trek to the best beaches. Simply drop anchor in a secluded cove or bay and head to shore on your dinghy or by a quick swim.

Let the adventures begin
Whether you're holidaying with your family, with friends or with colleagues, there's no better way to travel and explore new destinations than on your own boat. The world is your oyster. Set sail with Zizoo for a trip that will be top any other holiday. For those of you who have never been sailing before, here is our guide to some of the best online sources for beginners, as well as our post on choosing the right boat. Remember to have a look on our website for the latest offers on boat holidays.
What are you waiting for? Jump on board.