As the days become shorter and the temperatures drop, some may say it's time to trade in the sails for the skis. Even some experienced sailors in winter (as this guest post reveals) turn their attention to other activities.
Not us. We know that a cold-weather winter boat holiday can be a truly magical, unmissable experience.
Why go on a sailing holiday in winter?
The icy chill in the air somehow makes the stars shine brighter.
The sun may set earlier, but it makes the sunsets more spectacular.
Fewer boats on the water creates a sense of serenity hard to beat.
You'll find that marinas — as well as restaurants and sites of interest — will be far less crowded compared to summer.
And while boating in winter does, of course, come with its challenges, you don't need to be a diehard sailor to take to the waters in the colder months.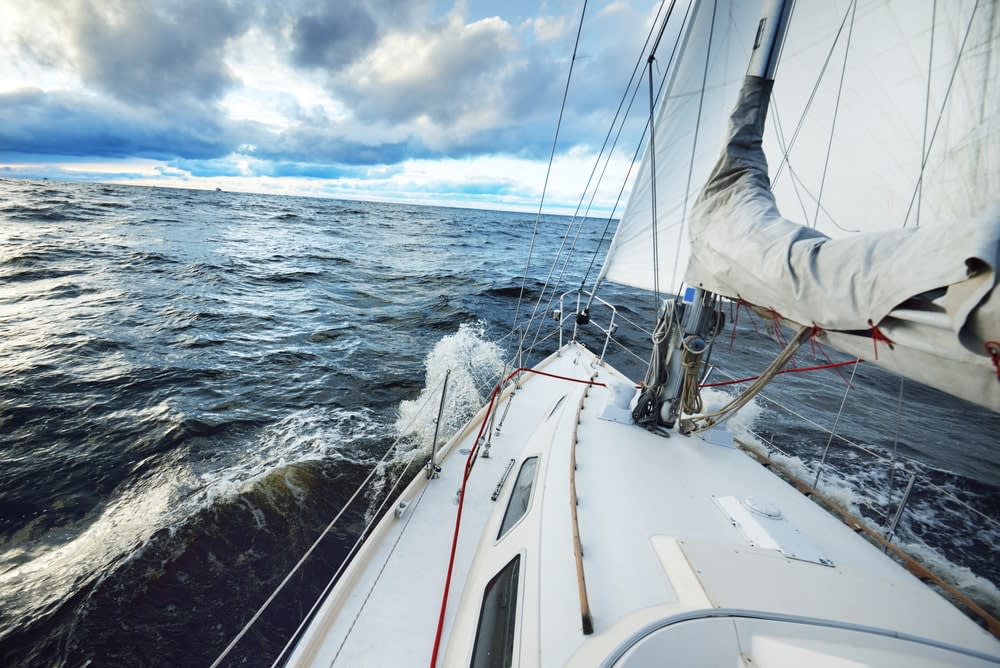 5 Tips for a Safe Winter Sailing Holiday You'll Really Enjoy:
1. Know what you're getting yourself into
Mental preparation beforehand is key to both staying safe and enjoying your winter sailing trip. It's about setting realistic expectations for what you'll experience.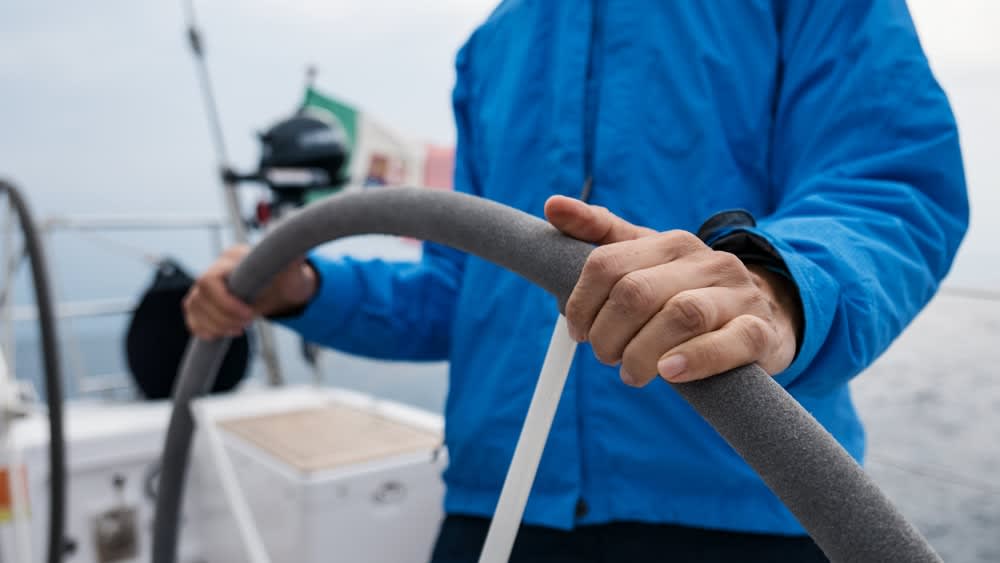 Some things to bear in mind:
Adaptability will be important if a turn in the weather makes it necessary to stay close to shore and hunker down longer than expected.
Being able to keep warm while sailing in winter is crucial, so expect that to be a big focus of your trip.
And along that line, staying active will help warm you up, so you may find you want to be even more involved in the physical activities of sailing of the boat.
2. Stay warm and dry with the proper winter sailing gear
Here's what you're going to want to bring to wear:
Waterproof outerwear: we're talking head-to-toe coverage, including footwear
Layers, layers, layers: starting with a cozy thermal base layer
A heavy wool sweater: there's a reason they call it a "fisherman sweater": wool retains heat and wicks moisture better than synthetics or cotton
Wool or fleece socks: make sure they fit comfortably with your footwear
A hat: items to keep your face and neck warm are good ideas, too
Insulated gloves: alternatively, several pairs of fleece gloves that'll dry quickly
Sunglasses or even ski goggles: just 'cause it's cold doesn't mean the sun's not shining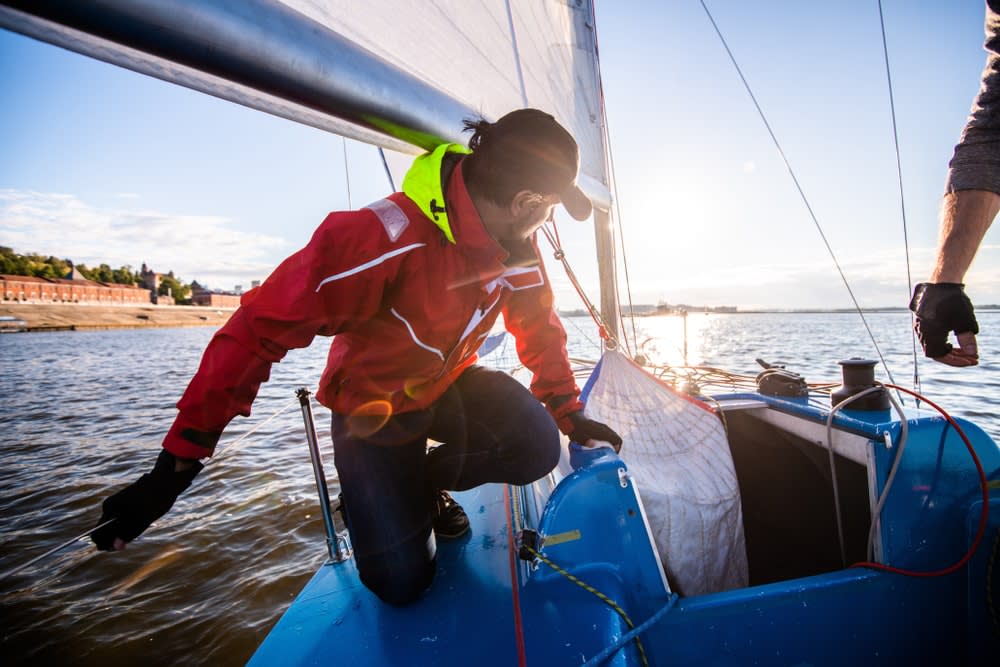 3. Keep cozy with warm, comforting food and drinks
Frequent small meals are preferable on a winter sailing trip. And if they're warm, all the better. Think pre-made items that can be heated up.
It's good to always have a thermos with a hot beverage at the ready — both for hydration and for warming up. Hot chocolate is a great option (coffee, being a diuretic, less so).
4. Understand that boats need special attention in winter
Cold weather isn't just harsh on humans. Boats require extra care in the winter months as well.
Then there's the lines:
keep both the fuel tank and water tank topped off in winter
an engine may need antifreeze
starting that engine in the cold will use more battery power than normal
keeping boats dry is a priority when it's cold out
condensation can be a problem in a boat's cabin in winter and will need to be addressed
nobody wants to sit on a cold wet seat in winter, so cockpit cushions need to be brought inside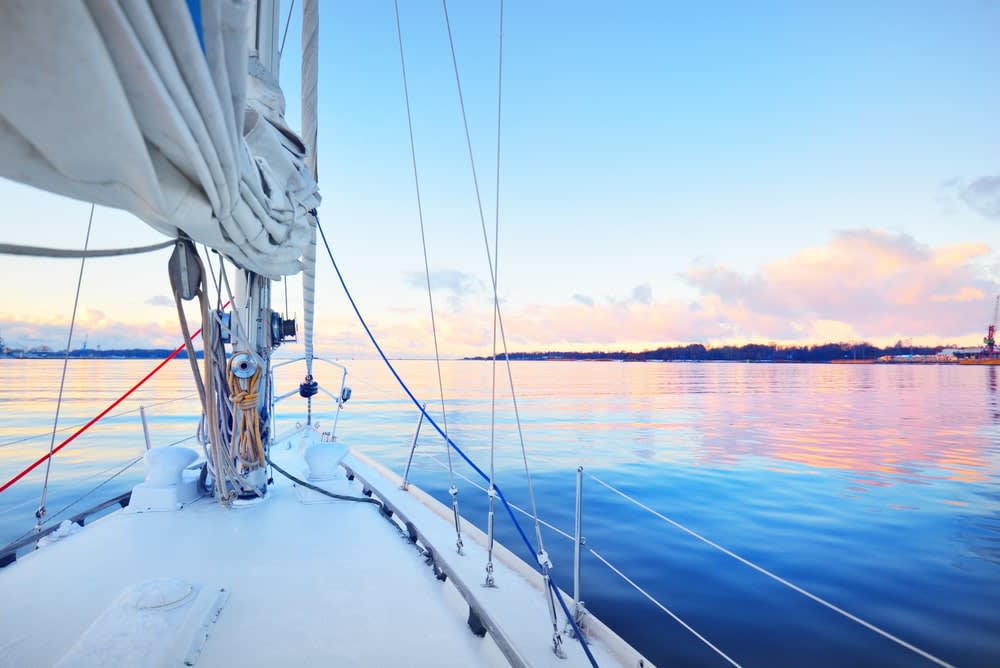 5. Don't hesitate to bring an experienced skipper on board
With the unique challenges and extra safety precautions that come with sailing in winter, it's understandable for even a seasoned sailor to feel more comfortable with a professional captain on board.
An expert skipper will know all the critical boat safety tips for sailing in cold weather, and can help ensure that your winter boat holiday is comfortable, enjoyable, and unforgettable.
Ready to plan your winter boat holiday? Check out our list of the best places to sail this winter. Prefer to escape the cold altogether? This list of the best winter sun sailing destinations was made for you.