In our new series, Exploring World Heritage by Boat, we've created different sailing routes that allow you to discover some of the world's most important cultural and natural sites. Since 1972, nations across the globe have sought the prestigious designation on the UNESCO World Heritage List to demonstrate the universal significance of their national properties. Today, there are little over 1000 sites inscribed on the list. Luckily for all of our sailors and boat enthusiasts out there, many of these amazing sites can be explored on your next sailing holiday. We're kicking off this series in one of our favorite sailing destinations: Croatia.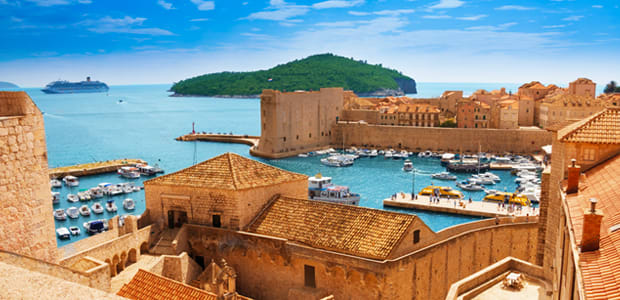 Croatia is home to 7 extraordinary World Heritage Sites, 6 of which are located right along the coast. These fascinating ancient manmade and natural sites serve as testimony to Croatia's grand past as a meeting place between East and West, a significant Roman settlement, an important centre for art and literature as well as its great gastronomic heritage. We suggest you begin your tour of World Heritage by boat in Porec where you'll find the Euphrasian Basilica. Hop aboard one of our lovely boats harboured in Porec and continue your journey down the coast where you'll end in the World Heritage City of Dubrovnik.
The Euphrasian Basilica Complex in Porec
The Early-Christian Euphrasian cathedral complex in the historic centre of Porec was inscribed on the World Heritage List in 1997. Explore the site's extraordinary ensemble of stunning religious monuments in a complex that dates back as early to the 4th century. The basilica complex is incredibly well-preserved and continues to serve as an important place for Porec's inhabitants. The Byzantine mosaics that adorn the basilica are not to be missed. You can also climb the 14th-century bell tower for fantastic views of Porec and the surrounding landscape.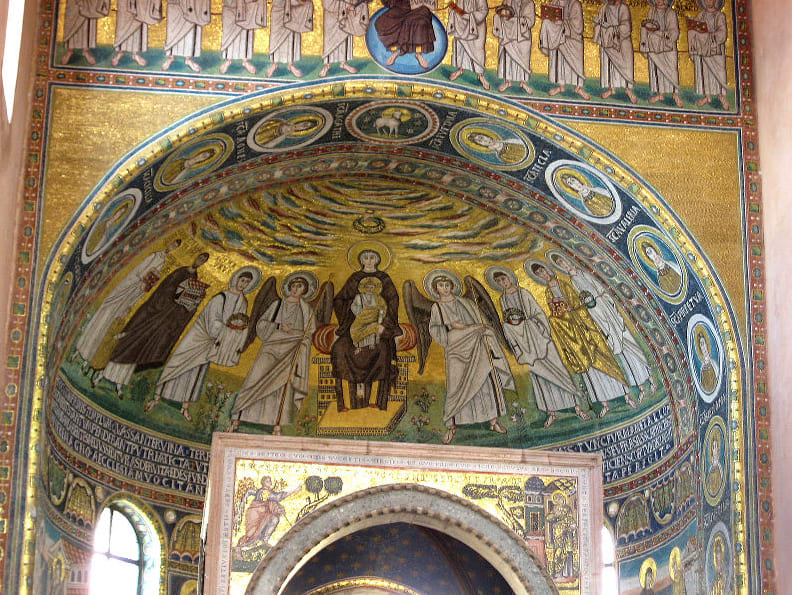 After exploring the Basilica and the historic town of Porec, take time to discover Porec's pristine beaches. Porec has been part of an international project for the preservation of sea and coastal area, which means that this special part of Croatia offers some of the best and most beautiful blue flag beaches. In fact, one-fifth of all Blue Flags in Croatia can be found here. Porec also offers amazing diving opportunities where you can enjoy wonders of the Adriatic under reefs and caves including hauntingly beautiful shipwrecks.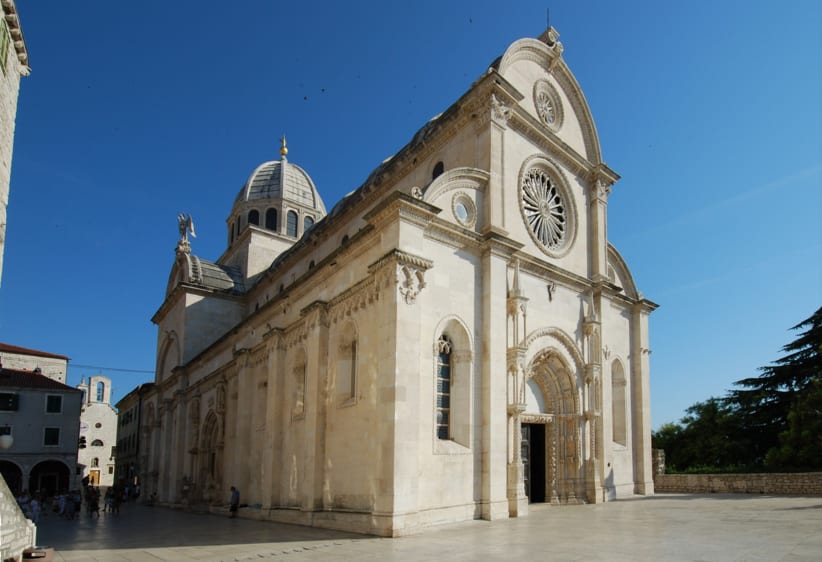 Cathedral of St. James in Sibenik
Anchor in Sibenik to explore this wonderful historic town along the Dalmatian Coast where you'll find the Cathedral of St. James, which was inscribed on the World Heritage List in 2000. The cathedral, built over within the course of a century represents an important intercultural exchange between Northern Italy, Dalmatia and Tuscany during the 15th and 16th centuries, which introduced a successful blend of Gothic and Renaissance styles and influential new building techniques. The Cathedral of St. James was the most significant architectural site in the whole of Croatia during the Renaissance. Amazingly, this church is made entirely out of stone and marble, which was brought from the nearby island of Brac. Step inside the cathedral to admire the frescoes, sculptures and vaults that support the stone dome.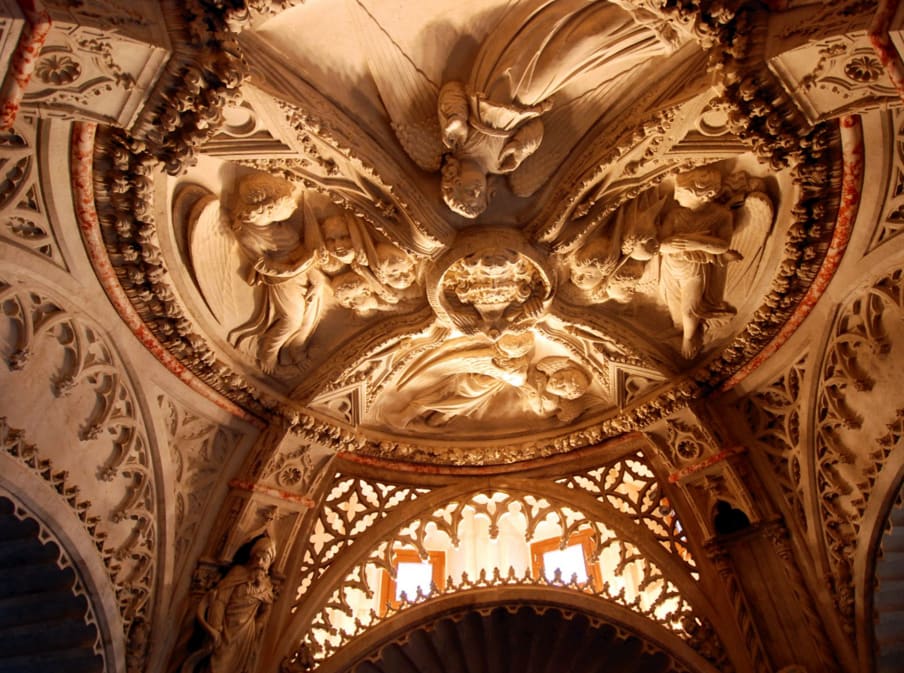 Although Sibenik is lesser known than the nearby city of Split, the town is certainly worth exploring. You should also take some time to discover the Sibenik Archipelago, which is made up of about 250 beautiful islands, only six of which are permanently inhabited. You may also be interested in visiting the Falcon Center located in Sibenik where you'll be able to come face-to-face and learn more about these amazing sky hunters.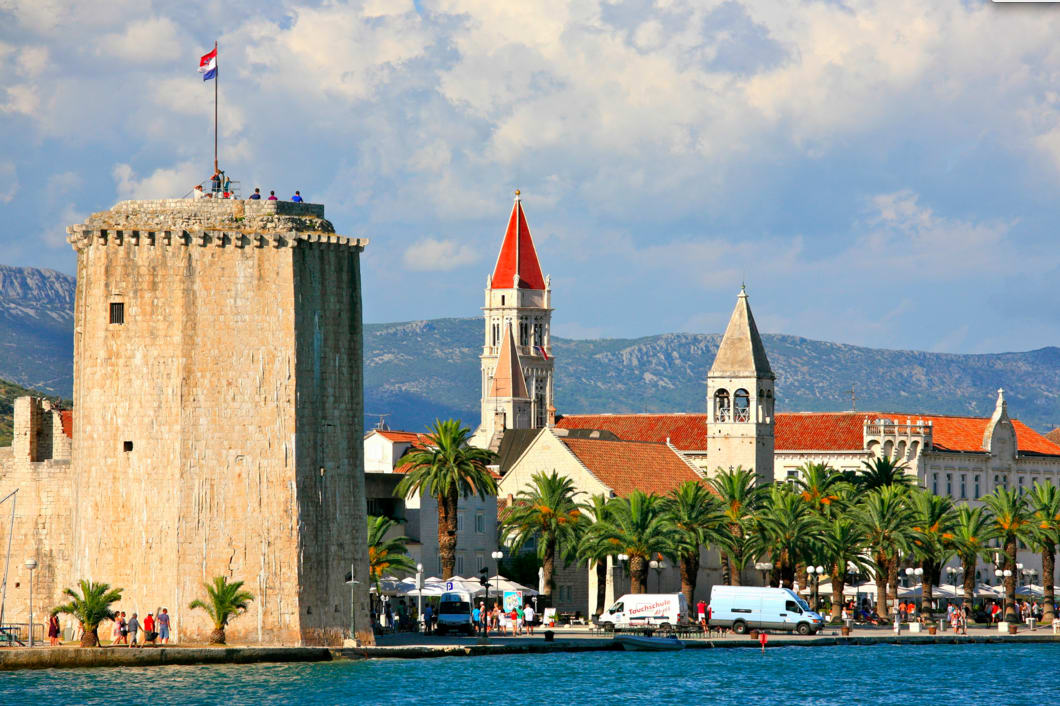 The Historic City of Trogir
As you cruise down the Dalmatian coast, anchor your boat in Trogir harbour to explore this enchanting historic town. Trogir has been recognised as an exceptional medieval town that has remarkably retained its original street layout that dates back to the Hellenistic and Roman eras. Follow the charming streets of Trogir to discover incredible examples of Medieval, Baroque and Renaissance architecture, including the famous cathedral. You'll find that Trogir comes to life in the summer months as a host to many festivals and cultural events.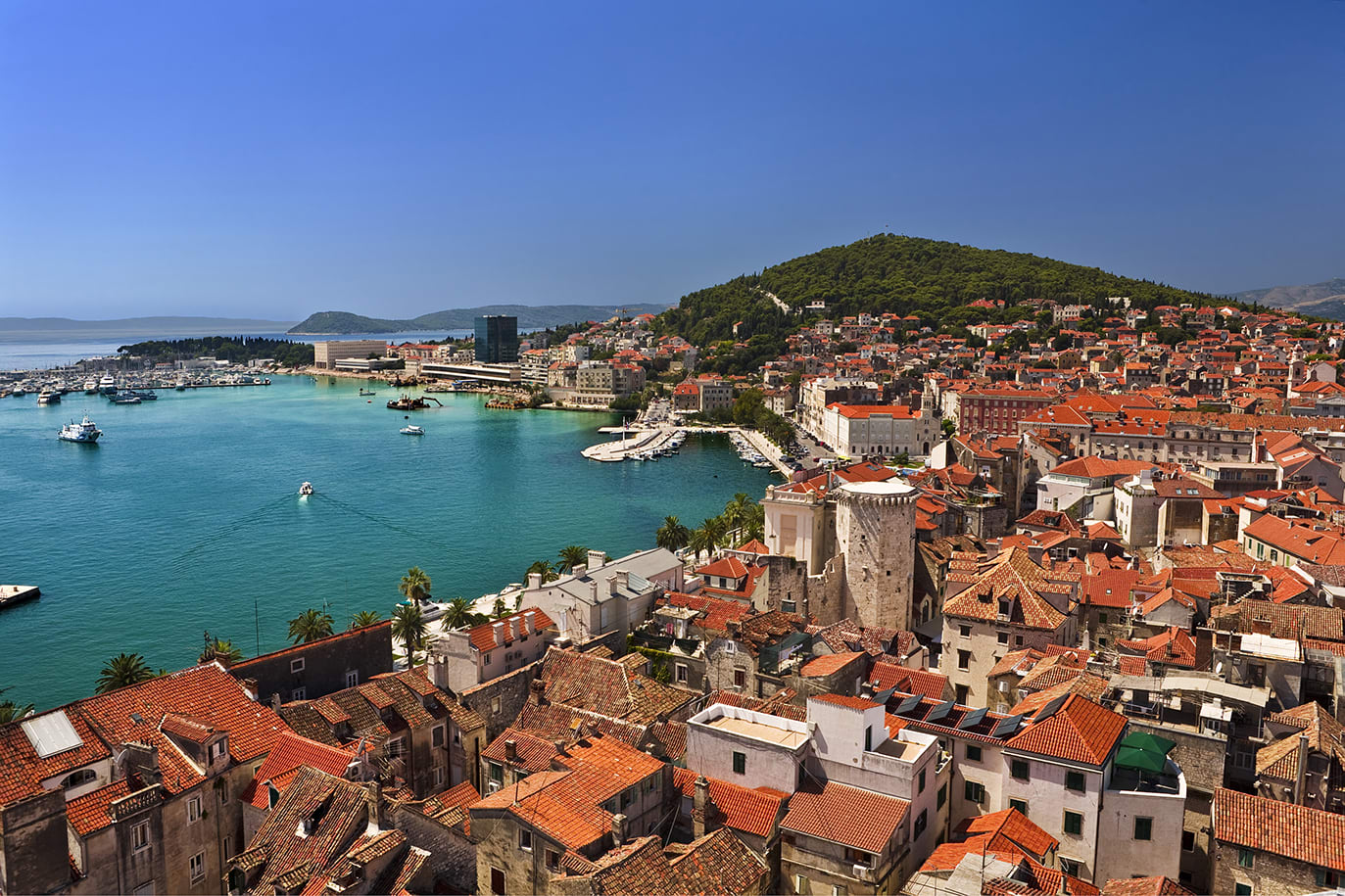 Historical Complex of Split with the Palace of Diocletian
After visiting the historic city of Split enclosed within the ancient walls of Diocletian's Palace, you'll have no doubt why this special place earned a spot on the World Heritage List. Constructed for the Roman emperor Diocletian's retirement in Split during the late 3rd century and early 4th century, the palace complex included the emperor's imperial apartment, sacred temples and imperial manufacture of textiles. Sometime after Diocletian's death, the palace transformed into a fortified settlement after the fall of the nearby town of Salona (the ruins of which can still be visited today) and then evolved throughout the centuries into a thriving city on its own. Split retains many important cultural sites including several churches from the Romanesque, Gothic, Renaissance and Baroque periods, impressive medieval fortifications and an abundance of lovely palaces.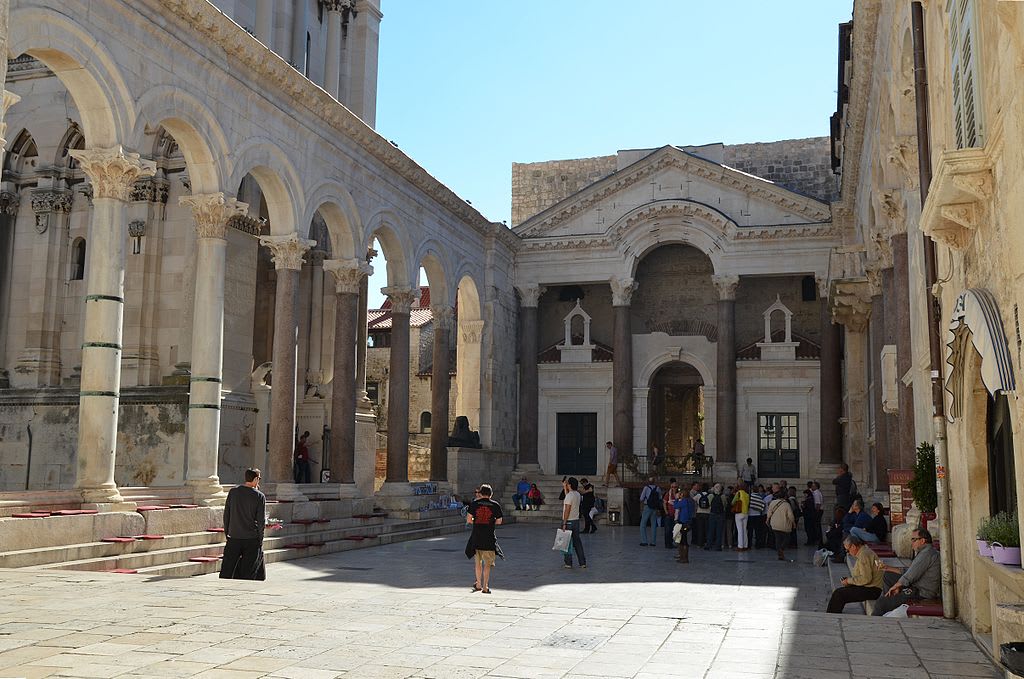 Split's alluring architecture, white marble streets, vibrant culture, great beaches, stunning natural landscape and fantastic cuisine makes this one of our favourite sailing destinations. You can learn more about touring Split in our guide here.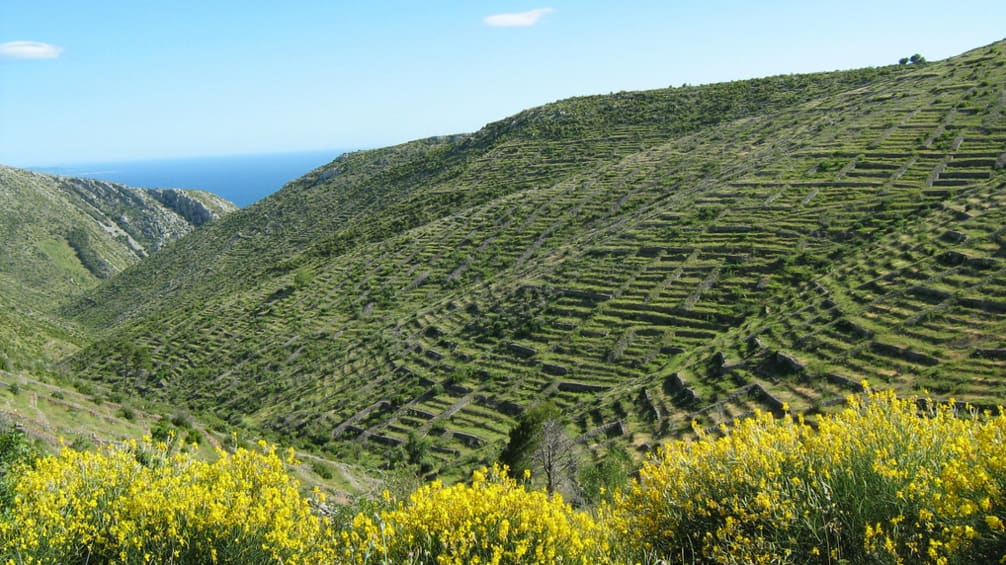 Stari Grad Plain on the Island of Hvar
Continue south to the incredible island of Hvar where you will a more obscure, yet significant cultural landscape. The Stari Grad Plain, which includes several vineyards and olive groves was inscribed on the World Heritage List in 2008 as the best preserved ancient Greek landscape in the entire Mediterranean. The landscape serves as testimony to the relationship between man and nature over a span of 24000 years. Even today you can still find traces of ancient elements including stone walls and shelters that were used to divide the land since ancient times. In addition to the impressive state of preservation, Croatians continue to cultivate the same crops that have been on the island since the 4th century BC adding to Hvar's famous wines and olive oils.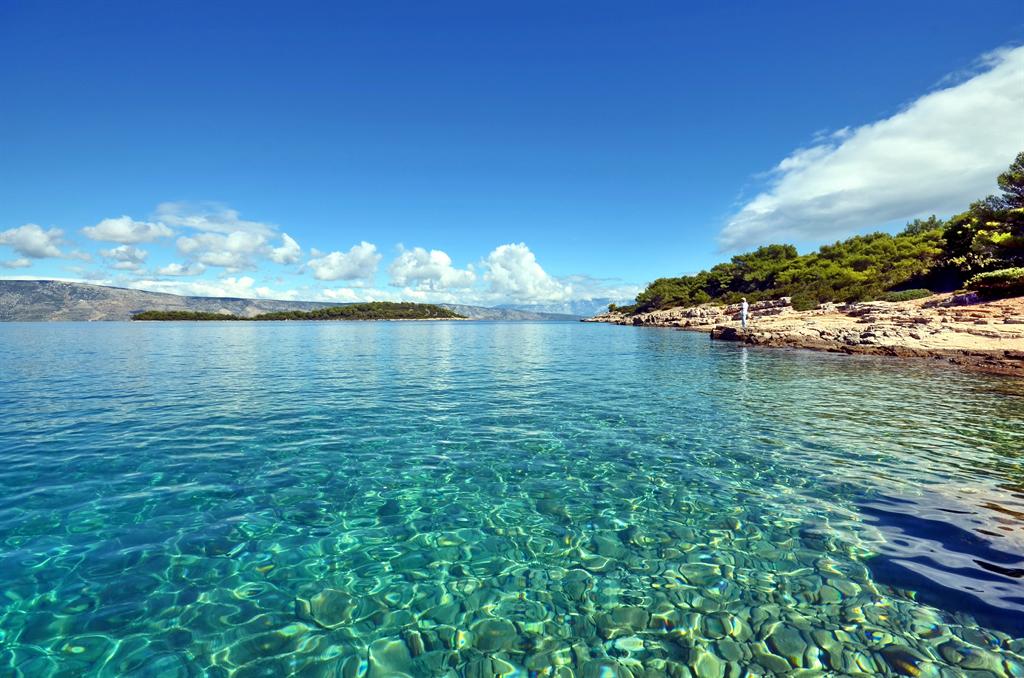 Choose from one of the many vineyards on Hvar and savour the Mediterranean cuisine that's enhanced by fantastic locally produced olive oil. After filling up on wine and local foods, relax on one of Hvar's fine beaches, stroll in the historic towns and villages and enjoy one of the liveliest islands in the whole Mediterranean.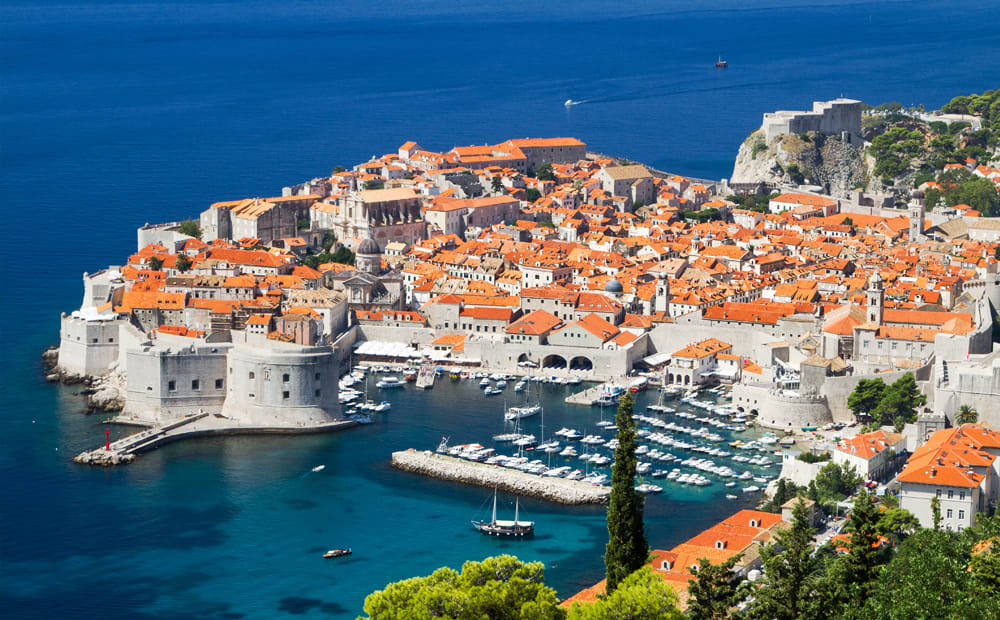 Dubrovnik
You'll end your sailing journey dedicated to Croatia's World Heritage in Dubrovnik, whose old city was inscribed in 1979. The Irish poet, George Bernard Shaw declared, "if you want to see heaven on Earth, come to Dubrovnik". We think that Shaw was right. The stunning walled city that's surrounded by the shimmering sea has served to inspire artists, writers and rulers for centuries. Haven risen into a major sea power in the 13th century, Dubrovnik flourished as an important centre of culture and industry. The wealth and prominence of the city translated into its architecture which features numerous splendid churches, palaces and fountains from the Medieval times through the Baroque era. The Old City has remained virtually unchanged despite a major earthquake in the 17th century and having suffered destruction caused by armed conflicts in the 20th century.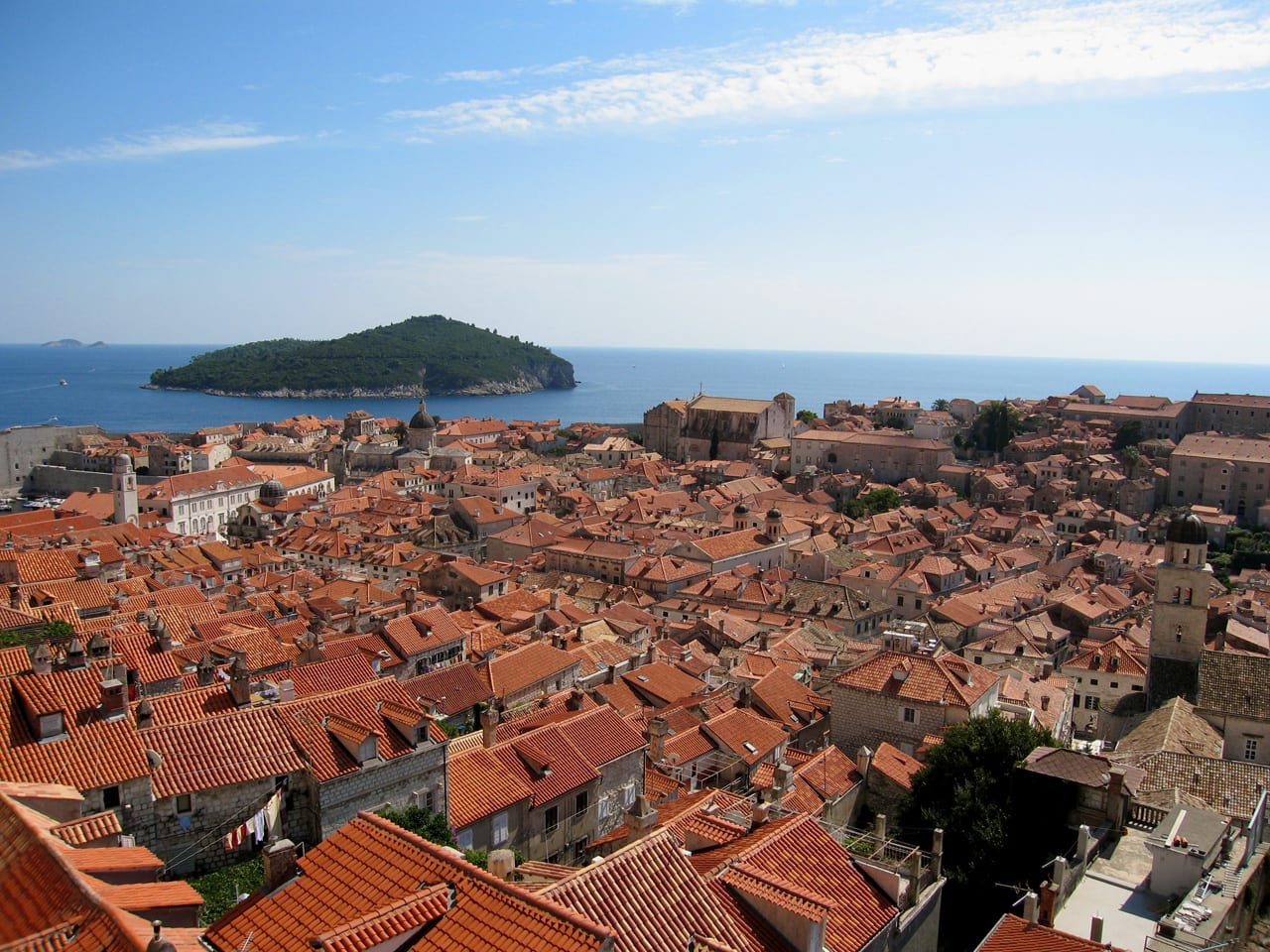 The "Pearl of the Adriatic" has been rightfully restored to its former glory in the past few decades and remains to be a top destination in Croatia. Dubrovnik is full is surrounded by many natural wonders and gorgeous beaches including those found on the nearby island of Mljet.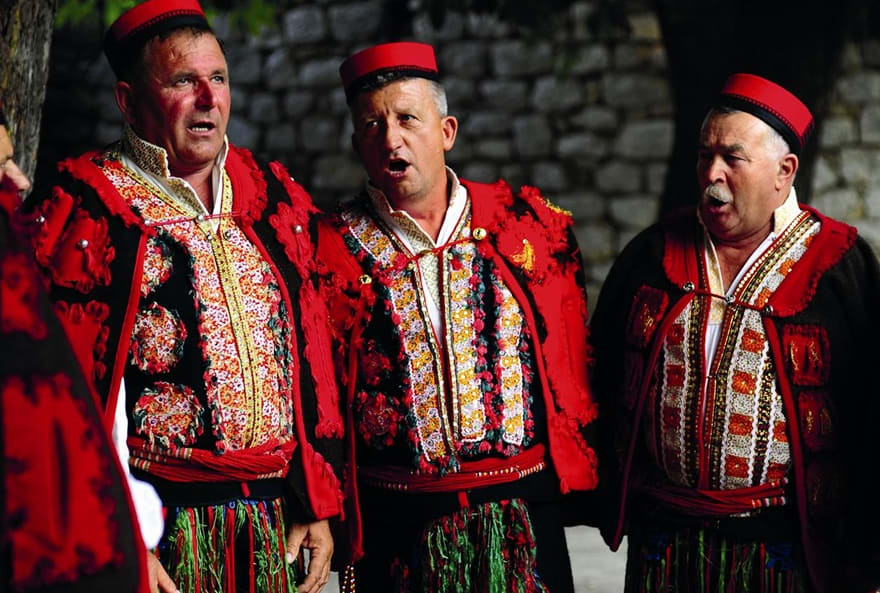 Intangible Heritage
In addition to the country's incredible sites, Croatia has also pledged to protect, promote and keep their traditions alive through their inscription on UNESCO's List of Intangible Cultural Heritage. Ancient and important folk, artistic and gastronomic traditions such as lace making, music and gingerbread making are just a few examples of Croatia's rich culture that has been continuously celebrated throughout the centuries. You find out more about Croatia's intangible heritage here.
Croatia's World Heritage Sites are just one of a few of many things worth exploring in Croatia. Sailing gives you the freedom to visit them all plus more so why not try out this route on your next sailing holiday in Croatia?