Whether it's for Christmas, a birthday, anniversary or any other occasion, sometimes finding a gift for the sailor in your life can be downright challenging. How to find the perfect gift for your loved ones? We have created a list of sailing themed gifts that give will add a special nautical twist to your next present. We have some ideas for all different types of gifts; for women, men or children, for home decoration or sailing fashion. Pick one (or two) of these sailing themed gifts and forget about the 'finding-the-perfect-gift-stress'.
Sailing themed gifts for the holidays or birthdaysRecommended boats

Motor boat Ferretti 450 (2020)

sentiment_satisfied_alt

Optional skipper

Sailboat Bavaria C57 (2018)

sentiment_satisfied_alt

Optional skipper
Accessories for him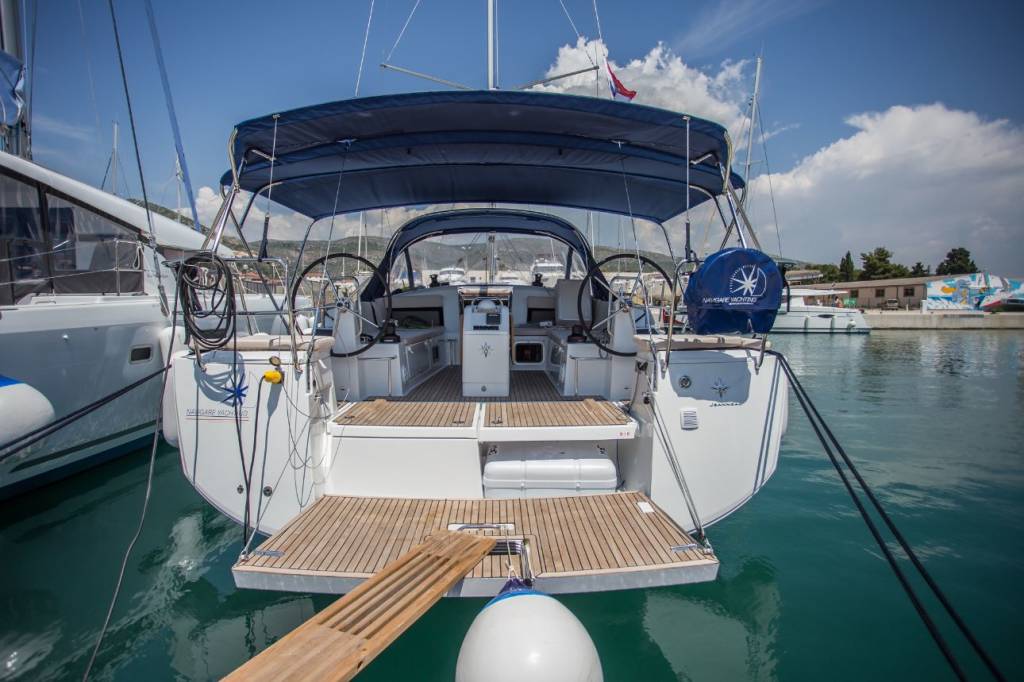 When you choose to go for a sailing themed gift, you can might go for a preppy or nautical fashion accessory. Take for example the watches, which are available on nautica.com. They are both practical and classy, with a subtle nod to sailing. The shirt is from the French brand Saint James, established in 1160 in a village near the Mont Saint-Michel bay. One of our favourite nautical jewellery comes from the brand Shkertik, a Lithuanian brand that handmakes their products which are inspired by the lines on board of a sailing yacht. For only €15 you can order one, and you can personalize the bracelet with up to 9 symbols for a small additional cost. Lastly, the tie with anchors suits perfectly for any boat loving (grand)dad or husband.
Recommended boats
Catamaran Privilege 465 (2003)
sentiment_satisfied_alt

Optional skipper
Catamaran Lagoon 420 (2008)
sentiment_satisfied_alt

Optional skipper
Accessories for her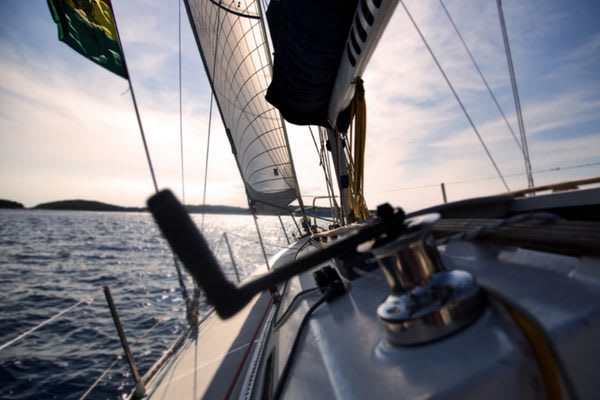 The new brand Skagen makes the most stylish watches, for both men and women. The brand is named after the city of Skagen in Denmark, the place where the Baltic Sea and the North Sea meet, which also makes a very nice holiday destination. Some other nice sailing themed gifts ideas for women include this jumper (100% wool) from Saint James, a nice and cozy oversized plaid from Nautica, or the playful fisheye knit bobble hat from Musto. For women, the bracelets from Shkertik also make a wonderful gift. If you want more inspiration on those nautical ornaments, make sure to check out the Instagram account from Shkertik.
Nautical home decoration

Spice up the house of your friends or family by giving them some sailing themed gifts to decorate their homes. We are sure that everyone would gladly welcome a new nautical accessory to their inventory and these gifts will do the job. Try this modern table lamp from Wayfair, or maybe the lighted anchor for the kids' bedroom. For the parents' bedroom, the harbour house bedding sheets will add a fresh touch. The knots-in-a-frame can be found at Etsy or the wall mirror from Overstock also make great presents for decorating some empty walls.
A nautical gift for your whole family
If you want to give your whole family a nautical gift that is sure to delight, we might have an idea. Did you ever go sailing together? We are here to help you find a boat that suits your crew! Contact us anytime, any place, anywhere. The Sea Awaits!