Whether Croatia has been your go-to spring and summer destination or you're planning your first boat holiday in the "Nation of 1,000 Islands", there's always so much to do and see when you go sailing in Croatia. From the hottest music festivals and island parties, to popular events dedicated to film, music, food and wine, 2017 is going to be a great year for sailors and holiday goers heading to Croatia. Make sure to add these top events and festivals in Croatia in 2017 to your travel goals this year.
The top events and festivals in Croatia in 2017
Music festivalsRecommended boats

Motor boat Ferretti 450 (2020)

sentiment_satisfied_alt

Optional skipper

Sailboat Bavaria C57 (2018)

sentiment_satisfied_alt

Optional skipper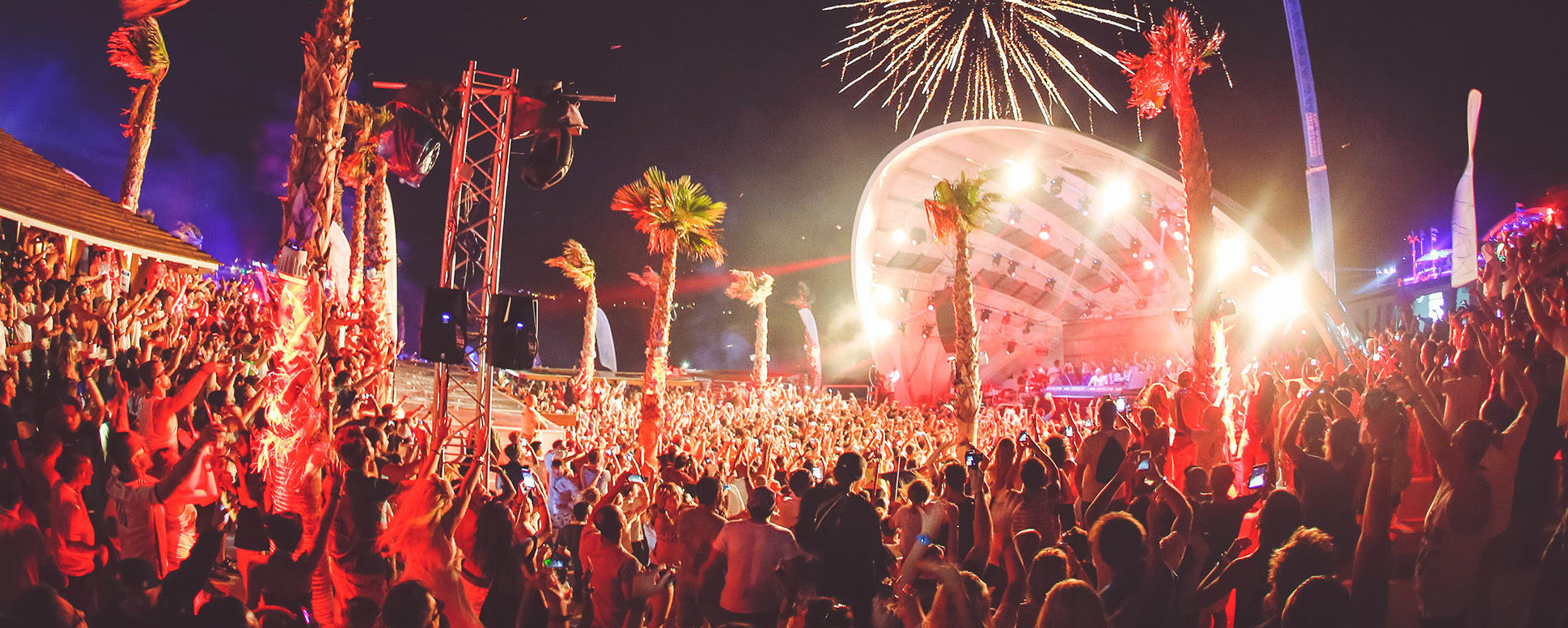 If you are wanting to spend your summer nights dancing away to some of Europe's best DJs, Croatia is the place to go. In addition to the festivals, you will be sure to find more parties on the beach, in the clubs and on our personal favourite: boats. We've previously covered Croatia's best music festivals, but here's a look at some of the top music festivals not to miss in 2017:
Moondance Festival, Trogir | Aug 11 – August 13
Recommended boats
Croatia is one of the world's best destinations for party goers and music lovers because of the unique venues and locations the country offers. The electronic festival in Trogir is no exception. Hosted in Trogir's historic Kamerlengo Fortress, the Moondance Festival is an event not to be missed while visiting Dalmatia. The main stage in the fortress is where you'll find the biggest acts like Jeff Mills and Sierra Sam, but you'll also find many after parties around the coast.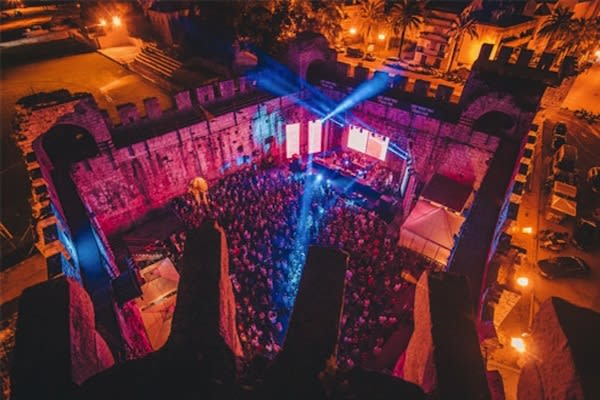 Party in Pula
Home to the world's biggest sound culture system festivals, Pula is the place this summer for lovers of dub, reggae, hip-hop, house, techno, electronica and more. Plan your summer break in Croatia between July and September when you'll find non-stop parties around the historic town of Pula on the northern coast of Croatia. Here are just a few music fests to attend this year:
Seasplash Festival, Pula | July 20 – July 23
Seasplash Festival is one of Croatia's longest running celebrations and kicks off Pula's long summer of beach parties, concerts and festivities. Besides attending some of this year's best DJ sets and musical performances, you'll also have a chance to take part in yoga sessions and workshops on audio systems, djing and video production. Check out the lineup and workshops here.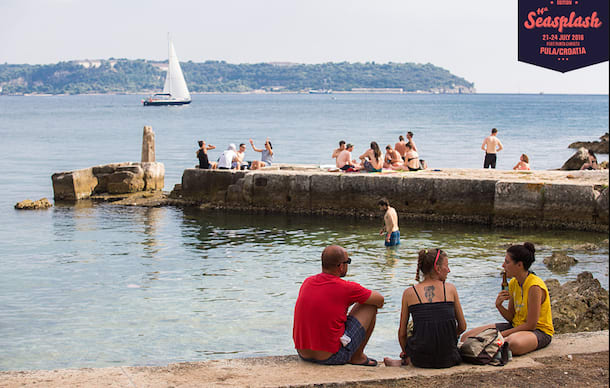 Dimensions Festival, Pula | Aug 30 – Sep 3
Dimensions Festival features some of the best mixes of electronic music with artists fusing House, Techno, Disco, Jazz, Funk, Soul, Drum & bass and more. Held in an abandoned 19th century fort on the coast of Pula, the festival's venue is the perfect place to catch some of the best acts of 2017. Tickets went on sale at the beginning of the year. Secure your entrance to one of Croatia's most exciting festivals and venues here.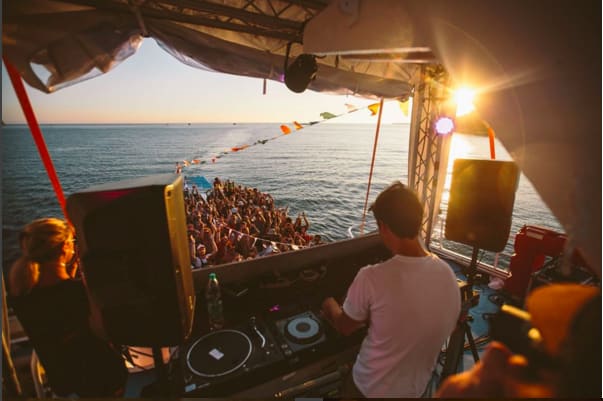 Outlook Festival, Pula | Sep 6 – Sep 10
If you couldn't make it for Dimensions, make sure to secure tickets for the Outlook Festival. Not to be missed is the opening concert on September 6th in Pula's Roman ampitheatre where you can experience one of Croatia's beloved ancient historic treasures in a totally new way. This year's lineup will be revealed soon here.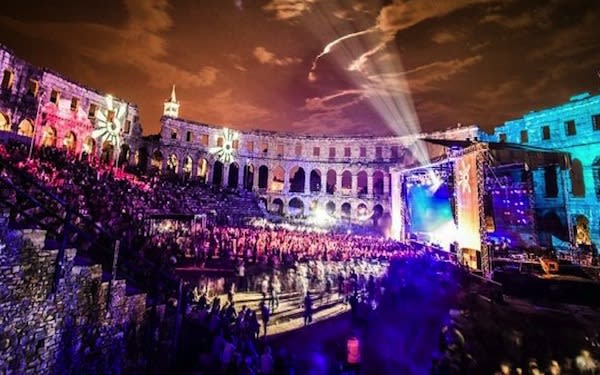 Charter a yacht in Pula and start planning your own yacht party.
The New Ibiza – Pag Island
Hideout Festival, Novalja | June 26 – June 30
The island of Pag continues to be a main destination for spring and summer breaks. Starting in May, the parties begin, but it's the Hideout Festival that really brings out the island's vibrant scene. For 5 days and 5 nights, festival goers can enjoy pulsating music live right on the beach. The Hideout Festival's major headliners include, Major Lazer Soundsystem, Diplo, the Martinez Brothers and more.
Celebrate Croatia's diverse heritage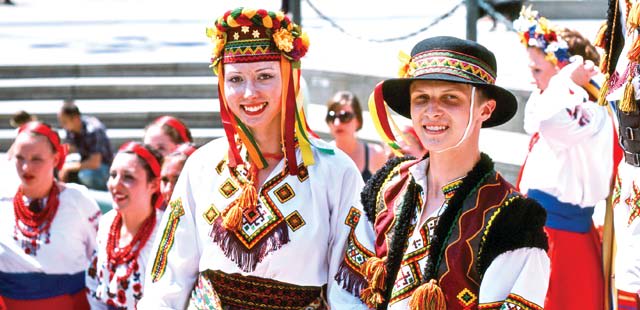 Croatia is home to a wealth of cultural traditions that are celebrated each year during one of the country's many festivals. From the intimate food festivals in small villages along the coast to larger events held in the major hubs of Split and Dubrovnik, you'll be sure to find a wonderful cultural celebration wherever you go sailing in Croatia. We recommend that you check out some of these events:
Istrian Lifestyle Handmade & Gourmet Fair, Rabac | Every Friday between 16 June – 8 September
Recommended boats
Join a celebration of Istrain cuisine and culture every Friday this summer in Rabac. Rabac is located on the Istrian coast in between Pula and Rijeka and is a perfect destination for sailing in Croatia. The region of Istria in northern Croatia offers some of the Mediterranean's best olive oils, which can be sampled during the weekly event. You may also want to try some of the region's famous fruit jams, wines and yogurts. Of course, you can't miss out on Istrian prosciutto when you spend a holiday sailing in Istria. In addition to excellent gastronomic offerings, the fair also features several traditional lace handicrafts and ceramics. Find more information about this year's Istrian Lifestyle Fair and more food related events in Istria here.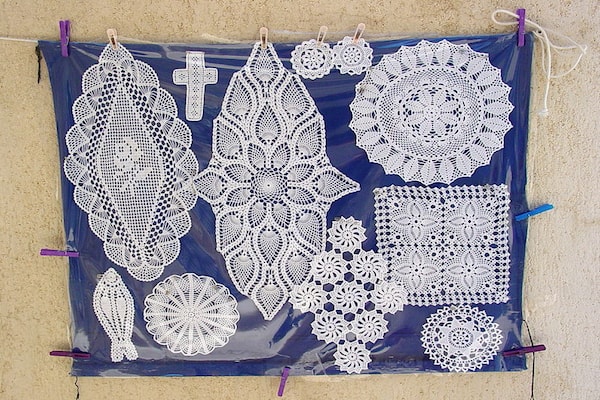 Dubrovnik Summer Festival, Dubrovnik | July 10 – Aug 25
During the summer, the "Pearl of the Adriatic" hosts one of the country's largest cultural manifestations. If plan to charter a yacht in Dubrovnik or sail around Dalmatia this summer, the Dubrovnik Summer Festival should not be missed. The festival features a diverse program of classical theatre and ballet, traditional dances, and fireworks. You can find this year's programme of events here.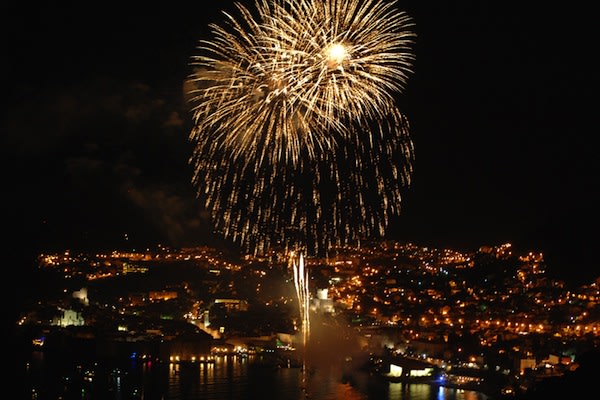 Wine and food
Dubrovnik FestiWine, Dubrovnik | Apr 17 – 23
Early in Croatia's sailing season you can enjoy several food and wine festivals such as Dubrovnik's festival of wine. FestiWine gives you the perfect opportunity to sample some of the best local wines from vineyards that surround Dubrovnik. The festival takes place in various locations in Dubrovnik, including many bars, restaurants and hotels.
Recommended boats
Losinj Culinary Festival, Losinj | Date to be announced
The island of Losinj, in northern Dalmatia is one of our favourite places to stop while island hopping in Croatia. It is also home to a culinary festival that is certainly worth visiting. In late spring, you can enjoy gastronomic tours and presentations that highlight some of the best local gastronomic offerings.
Image source @ Europe. A never-ending journey.
Film and music festivals
Pula Film Festival, Pula | July 15 – 22
The Film Festival in Pula is one of the main events in Croatia, attracting thousands each year. During the course of a week in the middle of the summer, Pula's iconic Roman ampitheatre becomes the ultimate theatre. Catch some films by Croatia's famous and emerging filmmakers under the stars during the festival's 64th year.
Recommended boats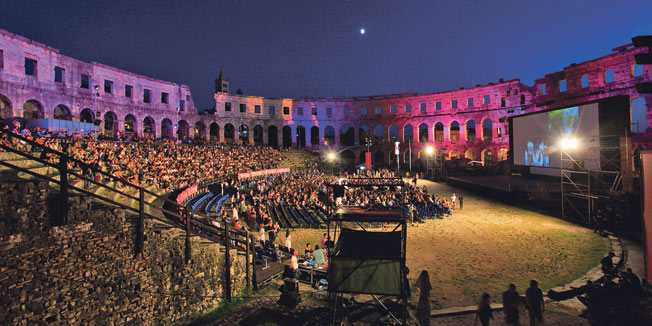 Aklapela, Dubrovnik | April 21 – 23
Croatians are proud of their cultural heritage and are happy to share it with visitors to the country. One of the most interesting cultural festivals is Aklapela, which is held in Dubrovnik. Aklapela is a celebration of klapas, traditional Croatian songs that are sung a cappella.
More tips for your Croatia yacht charter holiday in 2017
Visit Croatia's best "boat-up" restaurants
One of the joys of spending your holiday on a boat is being able to travel from island to island at your own leisure. Sailing in Croatia also allows you to visit some great restaurants, which sometimes can only be visited by boat. Check out our list of Croatia's best "boat-up" restaurants in our post on the WOW Travel Blog.
Recommended boats
Get to know Croatian cuisine
If it's your first time chartering a yacht in Croatia or second or third… we suggest that you try some authentic dishes that are best enjoyed on the Croatian seaside. Read our top picks of mind-blowing delicacies to try in Croatia this year in our guest post on tripto.
Visit Croatia's World Heritage Sites by boat
Croatia is home to seven incredible UNESCO World Heritage Sites, six of which are located right on the coast. Let Croatia's rich heritage sites guide you as you set sail this summer. Read our Croatia World Heritage sailing route here.
Start planning your dream family sailing holiday or yacht party with friends with Zizoo and take advantage of our latest deals on 7-day yacht charters in Croatia with our exclusive deals.