We are always happy to hear from fellow boating enthusiasts who are want to share their stories and their best tips that will help you make the most of your sailing holiday. Our newest guest writer, Rod Smith, an avid boater and fisherman, shares his top spots for fishing. Whether your planning a fishing trip in the Mediterranean or simply want to try it out on your next sailing holiday, this post will fill you in on where to go, what to bring and what kind of fish you should expect to catch.
Top Fishing Spots in the Mediterranean
L'Ametlla de Mar, Spain
Sardinia, Italy
Canary Islands, Spain
The Azores, Portugal
Martigues, France
Crete, Greece
Feel like casting your line under a hot European sun? Or maybe you'd like to add some new experiences to your holiday abroad. Whatever your adventure, the Mediterranean is packed full of unique fishing opportunities. Check out these top six spots!
L'Ametlla de Mar, Spain
Take a trip to Catalonia and enjoy the natural charm and wonder of this unspoilt fishing town. A mixture of coves and turquoise waters bring to life the colourful character of this seaside village. Jagged rock formations sit beside faded buildings to create a landscape perfect for a quiet retreat on the water.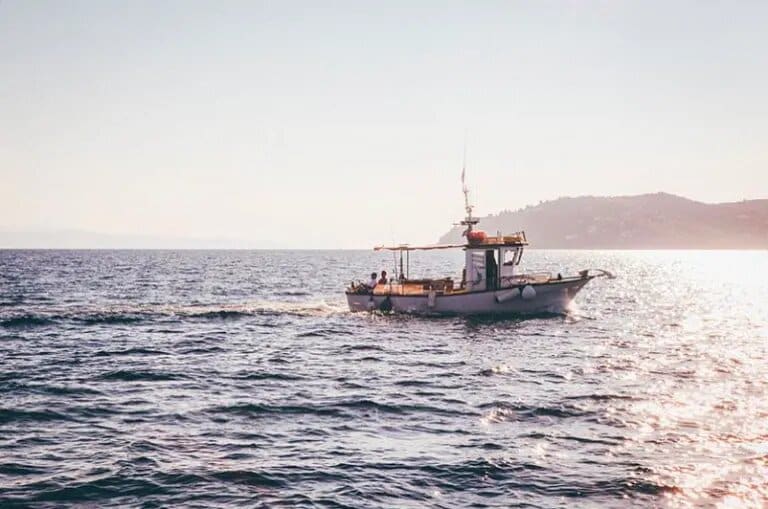 Keen fishermen can visit the town's fishing port to witness the catch of the day or raise a hand in one of the many fishing auctions. But if you'd rather get closer to the action, tuna fishing is ideal. Why not book your family a day trip out to enjoy a deep sea fishing charter? There you can catch some of the Bluefin tuna this southern paradise is famous for.
Book your boat departing near L'Ametlla.
Sardinia, Italy
A stunning island situated in the Mediterranean Sea, Sardinia is a destination of white beaches, turquoise waters and, you guessed it, plenty of fish! It's a great place to bring your rod and gear for a nice, relaxing day away from the mainland.
There are any number of secluded fishing spots across the island, but it's important that fishermen pack the proper safety equipment for such expeditions. A life jacket, first-aid kit and fresh drinking water are very important. The Tyrrhenian Sea is deeper than the Adriatic sea and is closer to the Italian mainland, making it a unique location to catch some serious Bluefin, Octopus or even Cuttlefish!
Find the perfect boat for your sailing adventure in Sardinia.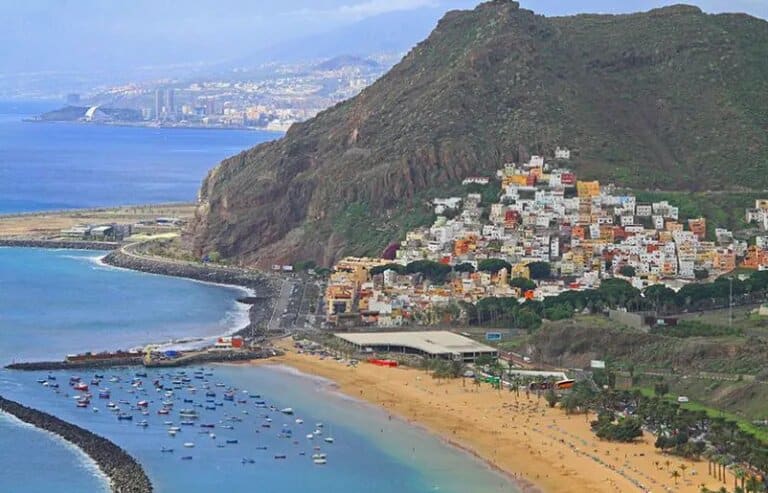 Canary Islands, Spain
Take a trip just off Morocco and be welcomed by the beauty of the Canary Islands. The destination enjoys a 'springtime' climate year round, making it an accessible holiday choice no matter your schedule. During May to October Blue Marlin and Yellowfin Tuna are in abundance, but if you can't make it during peak season – no worry at all. Small game like Moray eel, Bream and Amberjack are caught year round.
To get the most out of this subtropical paradise, consider hiring an experienced fishing angler to guide you to the best spots. Be sure to bring all the right kit with you for when you get there – the right boating accessories will ensure you keep pace with the experts.
Discover the Canary Islands with one of our boats situated in Tenerife.
The Azores, Portugal
Fishing the Azores is an experience to remember for a lifetime. The land has a long-history of water transport and trade, making it an ideal destination for any fisherman looking to island-hop. The Azores is composed of nine volcanic islands, located in the North Atlantic Ocean. It is renowned for its outstanding Blue Marlin and White Marlin fishing.
Often described as the 'home of the giants,' The Azores is a must-see for every passionate fisherman. However, a wet and cloudy climate means that timing is everything. A visit during July to September is best for those looking to catch Marlin, but if tuna is what you're pining for then plan your trip between May and June. Alternatively, coastal fishing is a great option between April and October. In the summer calm seas and clear skies provide ideal conditions for recreational fishing.
Check out our boats in Portugal and sail out to the Azores.

Martigues, France
A trip to France wouldn't be complete without seeing the Eiffel tower, or a look-in at Martigues! Okay, so not every tourist will want to journey off the beaten track in search of fishing adventure, but for the rest of us – this could be a real treat. Martigues is a commune town perfectly positioned between the Mediterranean Sea and Etang De Berre lagoon.
It is an excellent choice for game fishing and perfect for the whole family with museums and restaurants scattered throughout the commune. Bluefin Tuna, Swordfish and Spearfish can all be caught between April to September. For those with their eyes on Swordfish, best to adjust your timing to suit a night drifting technique. During the day this species tends to lurk in deeper waters so as not to be spotted!
Find a great selection of boats in Southern France and journey to Martigues.  
Crete, Greece
A country steeped in deep history and a long-standing fish trade, Greece is a must-see for every travelling fisher. The coastline of Crete extends over 1,000 km, making fishing a common pastime for both visitors and locals. Of course, the region has suffered setbacks in recent times – overfishing and a damaged environment mean it is harder to make 'the' catch.
But for those looking to cast their line in an ethical and fun way, a little research and patience will go a long way. Admire the remnants of past civilizations and impressive mountainscapes as you indulge inshore fishing for big mullet, coastal fishing for sea bream or even deep sea fishing where you could catch Tuna, White Grouper or Yellowtail Amberjack.
Start here you trip to Crete by renting your boat in Greece.
Author Biography
As the former President of the Boating Industry Association, Rod's passion for boating and fishing is utilised in his current role as Managing Director of CH Smith Marine. Offering his masterful expertise, Rod ensures that customers leave with a love for the sea that parallels his own.
Enjoy the freedom of cruising around the Mediterranean while trying out some of Rod's recommended fishing spots. Enjoy your catch aboard one of our boats on your next sailing holiday.
Cover image by Magnus Halsnes