Your next boat holiday just got better. Zizoo and Booking.com are launching a partnership making it easier for customers to organise the perfect boat holiday.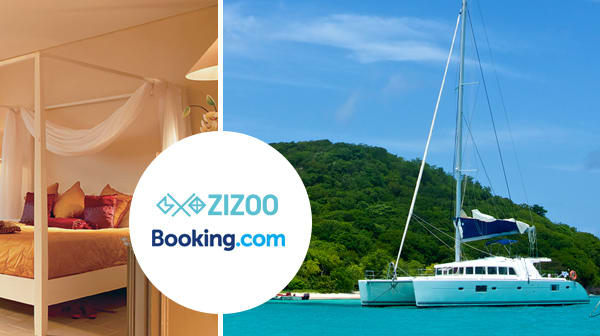 Going sailing is the best way to explore a new destination. You can really experience freedom in an entirely new way. And now, you can choose a boat as well as accommodation close to your marina, airport or transit place all on the same platform, making it easier to enjoy your well-deserved time off. Sounds good? Book your accommodation now.

About Booking.com
Featuring more than 869,000 properties in 87,000+ destinations and world-class service and support in 42 languages, Booking.com is the global leader in connecting travellers with the widest choice of incredible places to stay via its website and mobile apps. Booking.com offers rooms at any type of property, from small, family-run bed and breakfasts to executive apartments and five-star luxury suites, and all with a best price guarantee.
About Zizoo
Selected as 'one of the most innovative start-ups' by Phocuswright, Zizoo is the number one destination for boat holidays globally. Zizoo is building a network of global partners in order to achieve its aim of transforming the nautical industry in terms of digitalisation, starting with its 2015 Sunexpress airlinespartnership. With an inventory of over 8,000 boats across 200 locations in 25 countries, Zizoo offers its customers the biggest choice in the marketplace when it comes to booking boats.