Enjoy another chapter from Behan, the creator of the popular blog, Sailing Totem, as she gives all of you sailors out there some useful tips. In this edition, Behan sheds light on proper anchoring etiquette. You can  also find some more great sailing tips on our blog.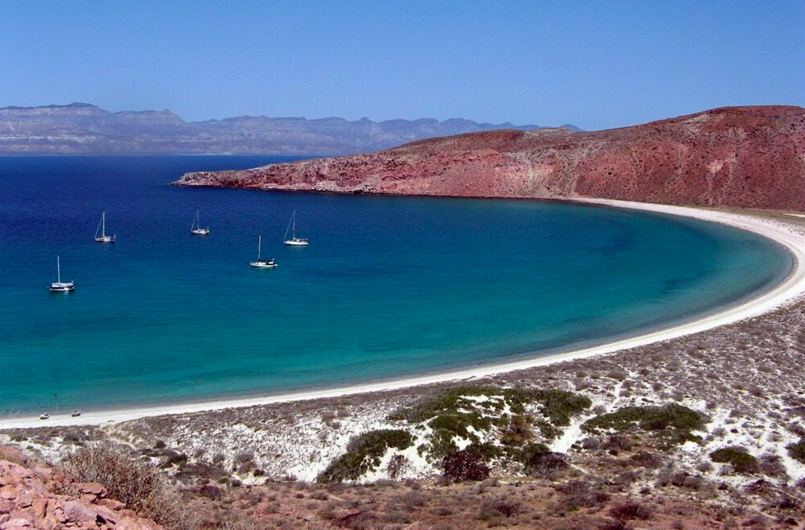 You may know how to anchor, but do you know the unwritten rules of anchoring etiquette? Here are a few tips to being a good neighbor in the anchorage.
Get informed.
Before you arrive, learn about the anchorage. Is it likely to be crowded or spacious? What is the bottom composition: sand, sticky mud or loose gravel? And bottom contour: flat or sloped? What corner provides the best protection? This makes anchoring easier and shows competence to nearby sailors that are probably watching.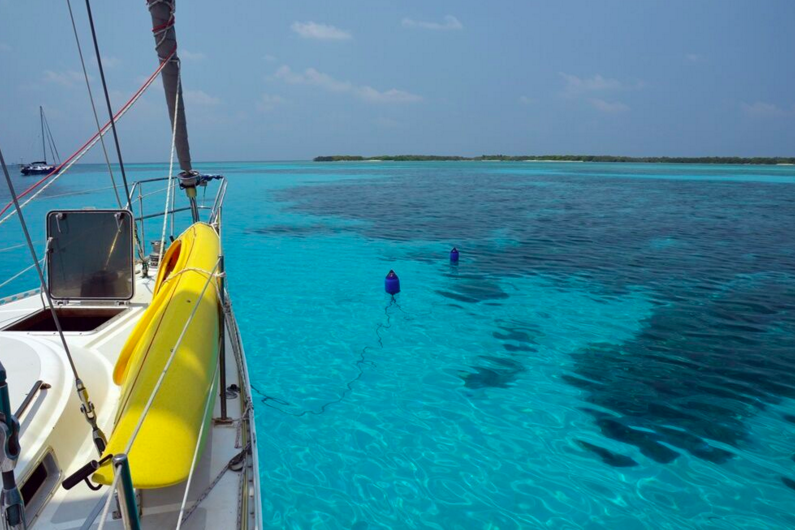 First come, first served.
It's your responsibility to avoid the swinging circle of boats already anchored. If anchored close to another boat, it's okay to ask them how much anchor rode they have out to be sure your at a safe distance.

Be the shepherd not the sheep.
Just because all boats are anchored in one corner of a bay doesn't mean that's the best place to be. Pick a location based on your information and priorities, not theirs. They may not have had a choice when they arrived.

Play nice with your crew.
Yelling while anchoring is a bad way to announce your arrival. Talk through your approach ahead of time, learn hand signals or consider using radios to keep communication calm and clear.
Play nice with your neighbors.
Think a new arrival has anchored too close? Be friendly: hail them, or better yet, visit in the dinghy to introduce yourself and discuss the point. Giving "the evil eye" won't improve the situation. Besides, you might need assistance from them later; better start off in a positive way.
Don't be that guy.
Eyeing your neighbors from behind binoculars does not make you invisible; if you can't resist scoping out other boats, at least attempt to be subtle.

Voices carry.
Sound travels very well over water, especially at night. Keep the noisemakers down: generator, dog, children, loud wind turbine, and radio to a reasonable level and at appropriate time of day. Nobody wants to hear you generator running after the sun is down!
Keep it cool in the 'hood.
When using the dinghy in and around the anchorage, keep speed and wake down. This is a safety issue, as there could be swimmers, fishing gear or other hard to see obstacles and being a good neighbor.
Anchoring etiquette is based upon respect and common sense. These might not show up in formal boating rules, but following a few simple guidelines will keep the peace and the anchorage safer. It's also a great way to meet your new best friends.

The author and her family have anchored more than four hundred times during the last eight years while sailing around the world on their yacht, Totem.
Never been sailing? No problem. You can still enjoy a sailing holiday by requesting a skipper. Check out our fantastic deals and boat selection.