This week we'd like to introduce you to Susy, a gorgeous Abacus 62 motor yacht brought to you by our friends at Sea and Sea Charters located in the Bay of Naples. Susy is ready to take you around the Gulf of Naples in Style while the crew makes sure you have the trip of a lifetime. Get ready to discover Naples through a luxury charter experience while stopping to explore the area's historic sites, breathtaking islands and enjoying sensational cuisine. Book Susy today or discover our other boats located in the beautiful and alluring Bay of Naples.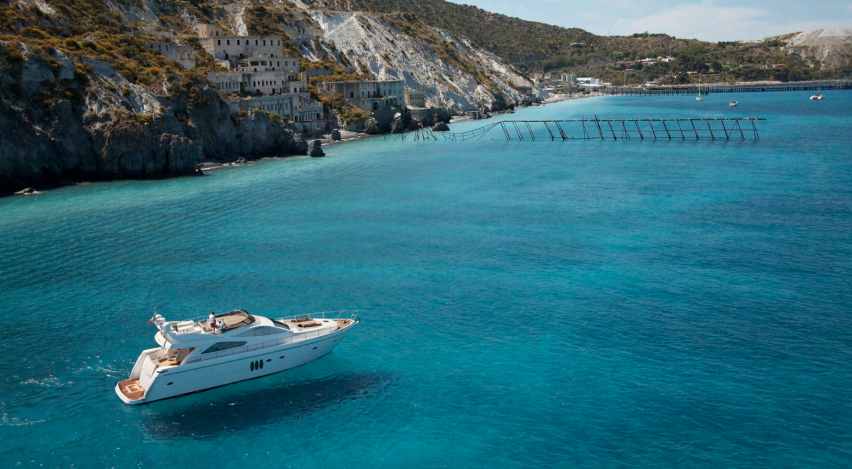 Cruise around on this stunning "floating villa" along Italy's magnificent coast and throw your cares away. Sea and Sea Charters has made sure you have everything you need to enjoy your getaway exploring the Gulf of Naples. Arrive in style as you weigh anchor at the incredible island of Capri and enjoy the hidden coves, grottos and other wonders along the coast. Spend a day exploring the ancient ruins of Pompeii or sipping limoncello in Amalfi.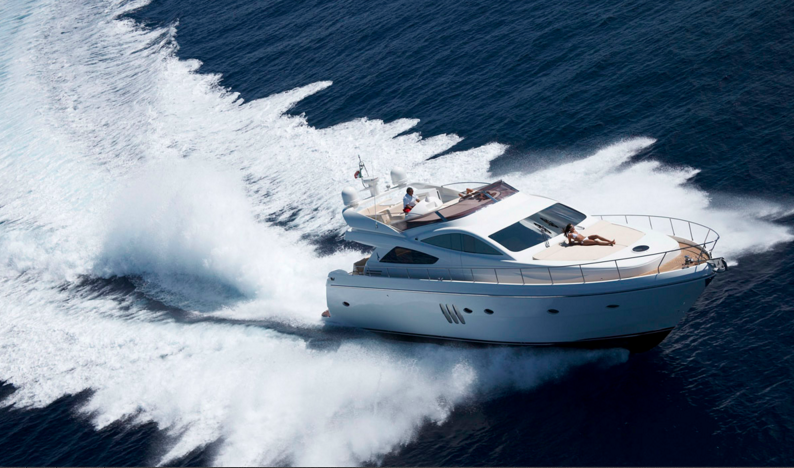 Designed by the famous yacht designer, Fulvio de Simoni, this beauty was made for high performance with the outmost style and comfort. Susy's design features a stylized hull line and extremely aerodynamic flybridge giving this motor yacht a sleek and modern look while providing excellent performance as your cruise at 30 knots.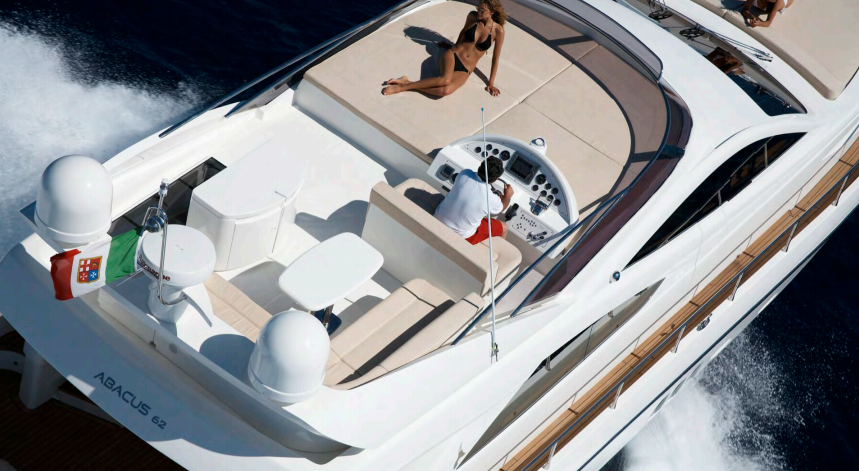 When you're not basking in the Mediterranean sun on one of Susy's spacious open decks, you'll be sure to feel at home while relaxing in the stylish living area and salon. These elegantly styled living areas are well-equipped with wifi, and satellite TV that is amplified by the Bose surround sound system and comfortable sofas.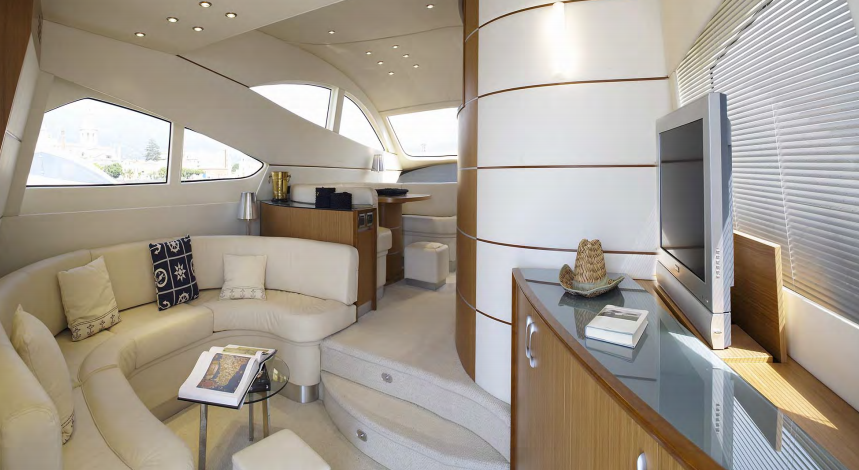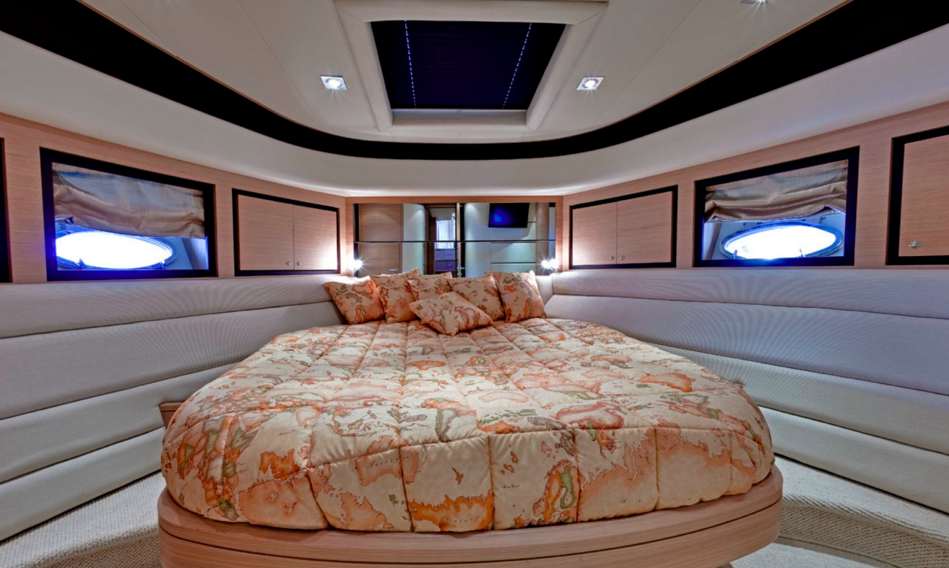 The boat offers two luxurious cabins for you and your guests to ensure a good night's sleep and another cabin for the crew. The VIP cabin, located at the bow of the boat is equipped with a double bed and two spacious closets and ample amenities. The guest cabin features two side-by-side beds and a wardrobe. The modern and spacious bathroom is equipped with a walk-in-shower.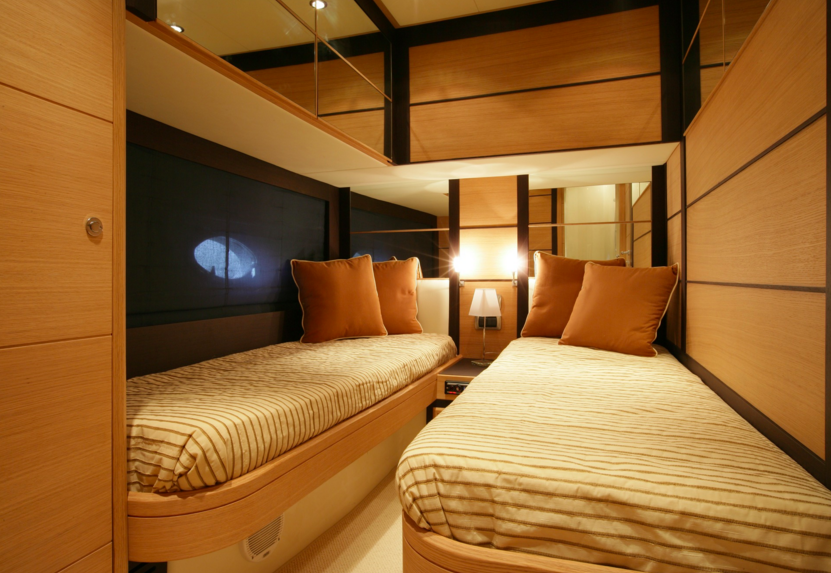 The three-member bi-lingual crew includes the captain, Francesco Palmieri, the Deckhand, Raffele Raucci and your hostess, Lucia Raucci who are all well-experienced and highly knowledgeable about Naples and the area surrounding the Gulf. They are ready to share their passion for the culture of their country and their sea while providing you with an extraordinary chartered experience. Let them pamper you as you dine on expertly prepared, fresh and local food and wine. The crew will take you to the best beaches and places where you can snorkel and relax on one of the boat's inflatable rafts.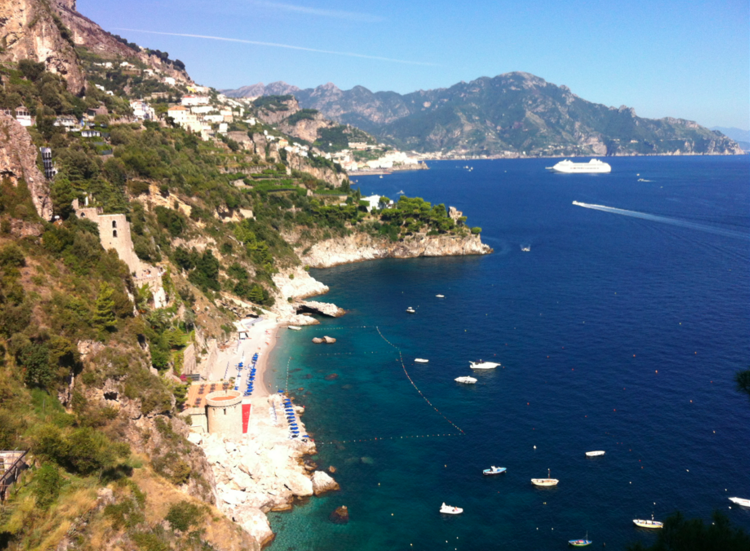 Sea and Sea has built up years of experience in providing the ultimate luxury charter experience in Italy and around the world. Sea and Sea and Susy have been verified by our hard working team as we aim to provide you with the best boat rental experience.
Find out more about this incredible boat or one of almost 700 boats in Italy by contacting us today.