Updated 12 February 2020
How much do you know about the best types of boat and which one's the right one for you?
Nothing at all? Not a problem.
Many of our customers are first-time bookers, and we know how overwhelming it can be to research something you've never done before.
To make it easy for you to book your dream sailing holiday, we've written a comprehensive guide to help you pick the perfect boat. It's the most important decision that goes into a boat holiday, after all.
From motor yachts to luxury yachts and sailing boats, there are six main types of boats that you'll want to consider before you make your choice. We're here to help you sift through all that information.
Check out the list below and discover which type of boat you should book for your sailing holiday.
Luxury Yachts: For those who want a luxurious, low-maintenance getaway
Small- to large-sized groups
They look glamorous, we know! But there's more to a luxury yacht than a shiny hull and a full bar on the upper deck. Unlike super yachts and mega yachts, which are generally privately owned, completely crewed, and sailed by a billionaire, "luxury" boats are within the financial grasp of even average-income travelers. Now, what differentiates a luxury yacht from other boats? A luxury yacht is a type of boat made of premium quality, beautifully furnished, and fully equipped. On these vessels, a professional crew takes care of absolutely everything on board. Luxury yachts come in all shapes and sizes, but if you're looking for the ultimate low-stress and pampered getaway on the sea, a luxury boat is the right one on this list.
Motorboats: For those with little sailing experience and/or time
Small- to medium-sized groups
Motorboats are fast, comfortable, and powered only by engine, so they don't require as much attention and skill as a sailboat. If you're looking for a sleek boat to cruise through the seas in and if you'd like to visit multiple destinations in a short period of time without the fuss of sailing, a motorboat is the right option. The power and speed of this boat will give you additional freedom to glide through the seas at an exciting change of pace.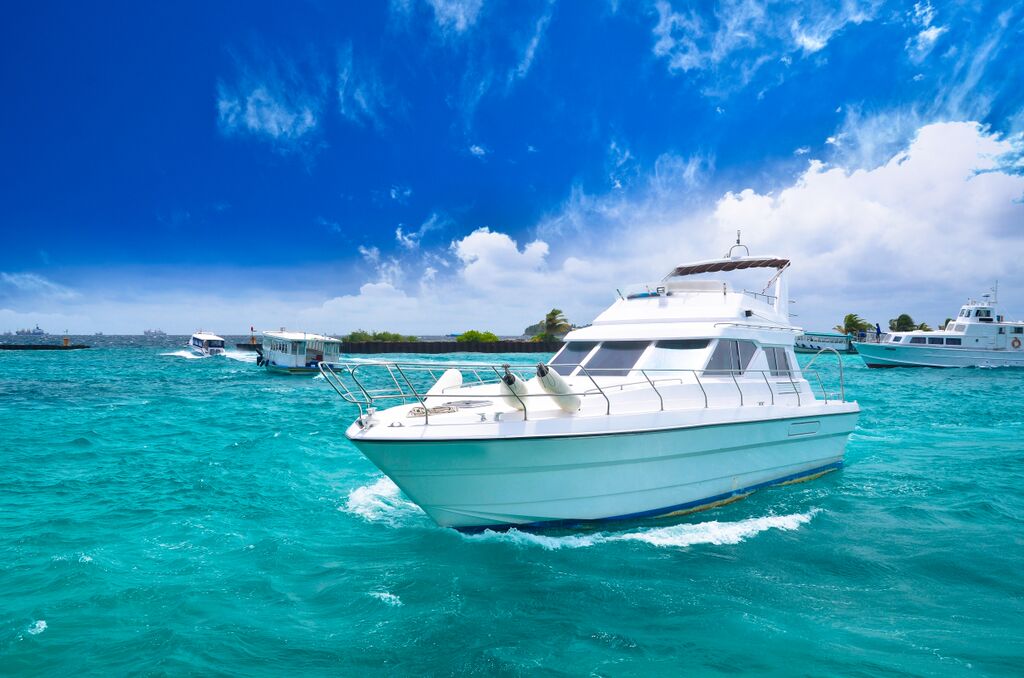 Sailboats: For those with a lot of sailing experience
Small- to large-sized groups
Sailboats are often more green and eco-friendly than their gas-guzzling, engine-driven counterparts, making them cheaper to sail and better for our environment. They're characterized by a single hull (body) and triangular shaped sails. Size-wise, sailboats range from six metres to 30 metres long, and are generally always furnished and spacious, featuring cabins, a saloon, a galley, and bathrooms. Given the amount of work that goes into actually maneuvering a sailboat, renting a sailboat is for those who truly love the experience of sailing. Sailing a yacht can be very exciting, but is a lot more work than most other types of boats on this list. They're ideally suited for those with a sailor's license who have sailing experience they want to exercise or improve on.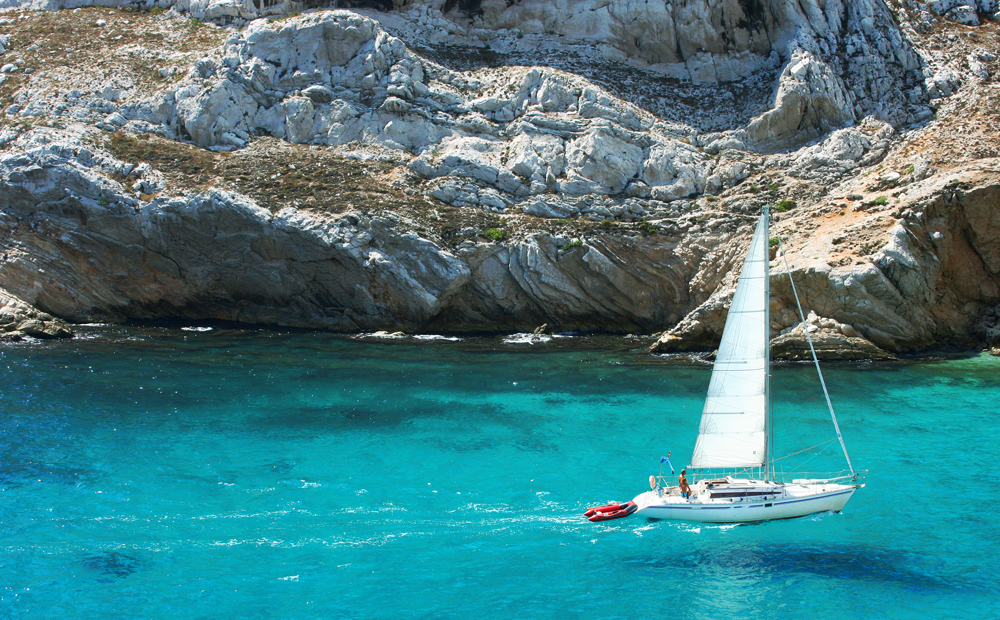 Catamarans: For larger groups with at least one person with some sailing experience
Medium- to large-sized groups
Catamarans combine the skill-driven excitement of sailing and comfort to bring you one sleek, user-friendly vessel. These types of monohull boats are stable and spacious and offer a large social space, making them ideal for friends and families looking to relax and spend time together on the water.
Catamarans can be driven by sail and/or engine, and while they may be more resistant to capsizing than a traditional sailing boat, you do need a certain amount of experience to sail them. They sit relatively low to the water and usually have a ladder reaching down to the ocean — ideal for those wanting to spend quality time in the water.
Easy to sail and comfortable for all, a catamaran is one of our — and a majority of our travelers' — favorite type of boat on this list.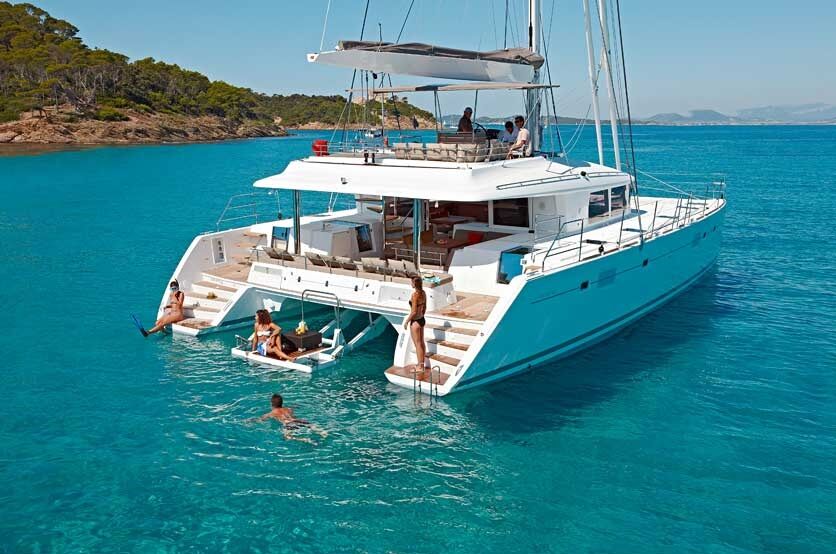 Speed Boats: For those who need a day rental
Small- to medium-sized groups
Smaller than motorboats but similar in specifications, speed boats are perfect as day rentals, to go island hopping or spend the day cruising from beach to beach. A main differentiating characteristic is that speedboats generally do not have bedrooms, so if you'd like to charter a boat for a short period of time – whether it be a full day or just a few hours – a speedboat is the type for you.
Our speed boats require the minimum level of licence and experience to drive, so they're perfect for the casual boat lover who wants to squeeze in a day at sea into their vacation.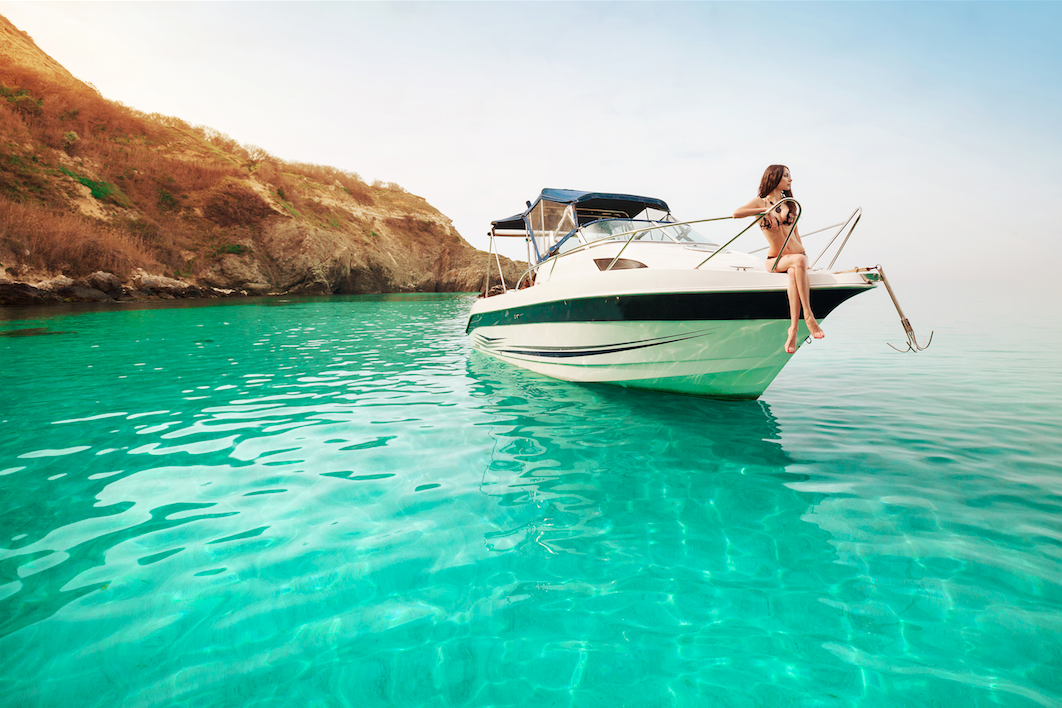 Gulets: For exceptionally large groups who want space and luxurious comfort
Large-sized groups
If you think the idea of sailing a traditional Turkish trading boat through the pristine waters of the Mediterranean with a large group of friends sounds perfect, you're not alone. Turkish gulets are popular with many travellers who book their sailing holidays in Turkey (and also in Croatia). They're also great for big groups. Gulets can usually accommodate 10-15 people, with cabins and private bathrooms situated up on deck rather than down below.
Gulets are either rented by one large party, or cabins can be booked separately. Gulets are always crewed with a captain and often even a chef and a hostess. Gulets a type of boat that prioritize comfort, safety, and spending quality time with a large group of family or friends.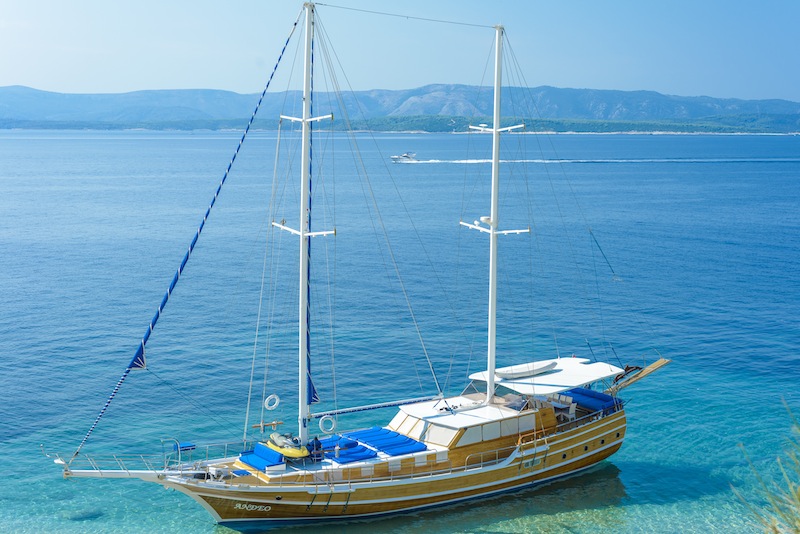 We know – it's a lot to take in!
But hopefully reading through this list of types of boats has given you a clearer idea of what kind of boat you'd like to book.
All of these incredible boats can be booked either without or with a skipper, so if you don't have a boat licence, don't worry! We've got an amazing skipper community who will take care of everything for you.
Summer is just around the corner, so what are you waiting for? Book your boat now!