Cooking cheap and easy meals while you're travelling can be difficult.
Especially on a boat.
Unless you're on a luxury yacht, the kitchen is tiny (and moving), there is hardly any storage space, and access to things like a fridge or an oven is limited.
But there are certain recipes that lend themselves to these conditions, so we've compiled some of our favourites for you.
Check out these recipes, see our provisions shopping list to go with them, and book a boat now!
Grilled Vegetable and Avocado Salad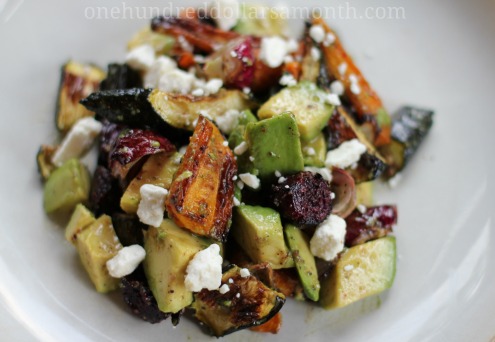 This quick and easy salad is perfect for a summer lunch or a side to any meal – just fire up the grill and you're all set!
Ingredients
2 carrots, peeled and sliced into long strips

3 beets, peeled and sliced into large chunks

2 small zucchinis, sliced into long strips

2 small eggplants, sliced into long strips

2 avocados, peeled, pitted and chopped into 2 inch pieces

1/2 cup feta cheese crumbles

4 tablespoons olive oil

1-2 tablespoons fresh lemon juice

Salt and Pepper
Directions
Fire up the grill or barbecue.

Toss the carrots, beets, zucchinis, and eggplants in a bowl with olive oil, lemon juice, salt and pepper.

Place all vegetables on the grill and cook them until soft. If they start to burn on the flame, cover them with foil and continue cooking until soft.

Once the vegetables have been cooked and have cooled, toss them with the sliced avocado and lemon juice.

Sprinkle with feta. Serve immediately.
Recipe adapted from www.onehundreddollarsamonth.com
Grilled Sea Bass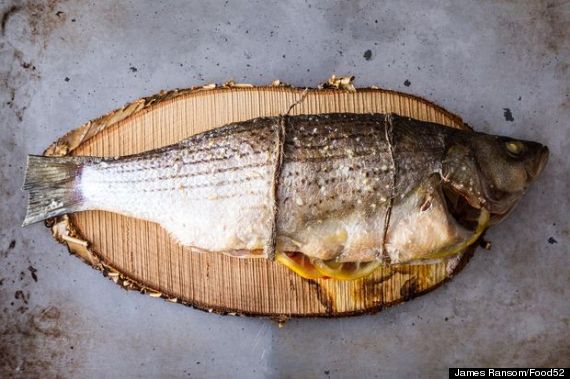 Grilled whole fish is the easiest summer recipe there is. Plus, on a sailing holiday you'll have access to some of the freshest and most delicious seafood of your life, so make the most of the ocean and the local fishmongers – you could even catch it yourself! Alternatively, it can be done with chicken breast for those with less love for seafood.
Ingredients
1 whole sea bass (or a similar fish)

Kosher salt

Olive oil

4 large basil leaves

Thinly sliced tomato

Thinly sliced lemon

Thinly sliced red onion

Kitchen twine
Directions
Heat your grill to high.

After the fish has been deboned and descaled — either by yourself or a fishmonger — rinse the fish and pat it dry.

Sprinkle the inside with olive oil and kosher salt.

Line the inside of the fish with the basil leaves, then layer the sliced tomato, lemon and red onion.

Secure the fish with kitchen twine — roast style — and salt the outside of the fish.

You can now either cook the whole fish straight on the grill, or wrap the fish in baking paper and steam it over the grill inside the paper package.
Recipe adapted from www.food52.com
No-Bake Strawberry Icebox Cake
This simple and sweet recipe requires no baking or cooking, just a cooler or an icebox.
Ingredients
2 pounds fresh strawberries, washed and patted dry

3 3/4 cups heavy cream, divided

1/3 cup powdered sugar

1 teaspoon vanilla

1/2 teaspoon rosewater, optional

4 sleeves (about 19 ounces, or 24 to 28 whole crackers) graham crackers

2 ounces dark chocolate, finely chopped
Directions
Set aside a few of the best-looking strawberries for the garnish. Slice all the remaining strawberries into thin slices.

With a hand mixer, whip 3 1/2 cups of cream until it holds stiff peaks. If you do not have a hand mixer, purchase unsweetened ready-whipped cream instead.

Add confectioners sugar, vanilla, and rosewater to the whipped cream, and whip to combine.

Spread a small spoonful of whipped cream on the bottom of a 9×13 inch baking pan, or a similar sized platter.

Lay down 6 graham crackers. Lightly cover the top of the graham crackers with more whipped cream, and then a single layer of strawberries. Repeat three times until you have four layers of graham crackers.

Spread the last of the whipped cream over the top and swirl with a spoon.

Add the last of the strawberries.

To make the ganache, heat the remaining 1/4 cup of cream until bubbles form around the edges, then pour it over the chopped chocolate. Let it stand for a few minutes, then whisk until the mixture is thick and glossy. Drizzle this over the layered dessert with a spoon, or transfer to a squeeze bottle and use that to drizzle.

Refrigerate for at least 4 hours or until the crackers have softened completely. Garnish with additional berries.
Recipe adapted from www.thekitchn.com
With these delicious recipes you should be all set to cook up a storm for your friends and family at sea.
Still not sure where to book? Check out our extensive list of the Top 10 Cheap Holiday Destinations of 2015. Or, if you're looking to book a last-minute summer sailing holiday, look no further than our massive end-of-summer sale.
Check it out now!