In continuing Part I of Famous Women Sailors You Should Know, we invite you to read more about some of the world's most influential and inspirational female sailors who have pushed the limits and accomplished feats some thought were impossible. From the youngest female circumnavigators to Olympic athletes, we're happy to celebrate these brave sailors during Women's History Month. 
Famous Female Sailors – Part II
Ellen MacArthur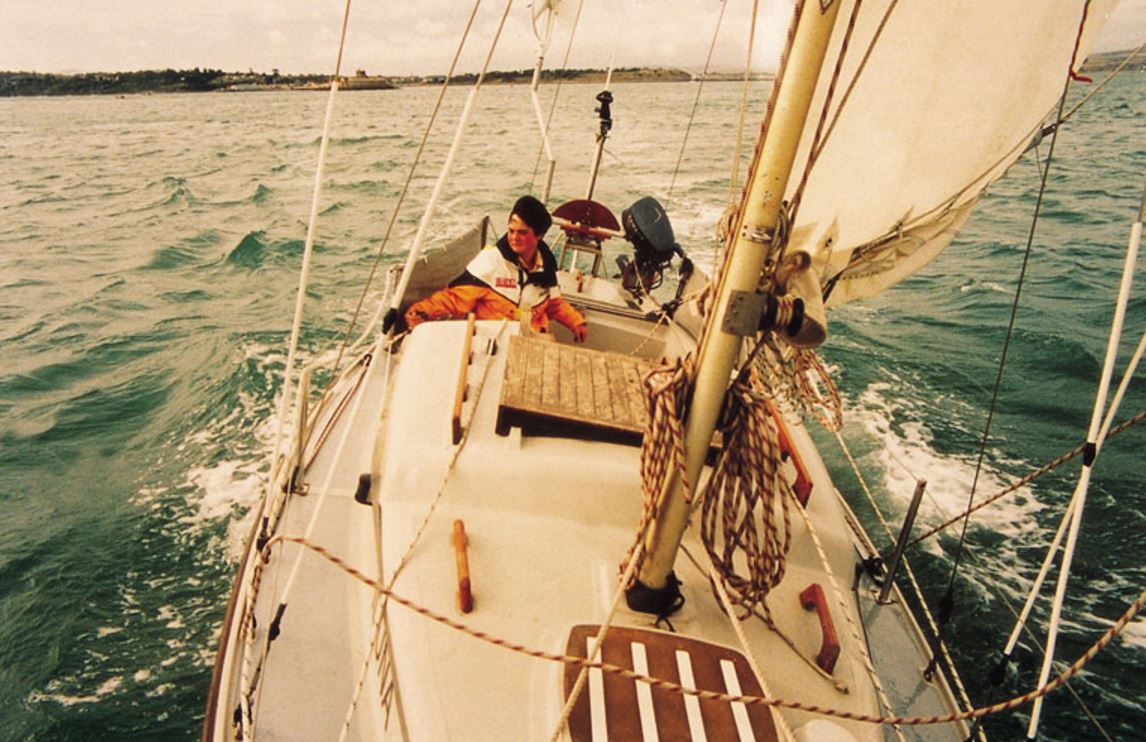 When it comes to speed, it is hard to reach Dame Ellen MacArthur's tenacity. Over the years, the British racer has earned a reputation as one of the best long-distance regatta sailors. In 1998, she won the Transatlantic Regatta "Route du Rhum" and in 2001, she finished second in the "Vendée Globe", the world's hardest sailing competition, at the age of only 24. For about three years, she held the world record for the fastest non-stop single-handed world circumnavigation: 71 days, 14 hours, 18 minutes and 33 seconds. During this time, she is said to only have slept no more than 20 minutes per night. Dame Ellen also became the second person ever to sail non-stop on a multi-hull boat around the world. After retiring from the racing life, MacArthur has dedicated herself to pursuing a more sustainable future. The Ellen MacArthur Foundation, aims to build a sustainable future through education and business.
Shirley Robertson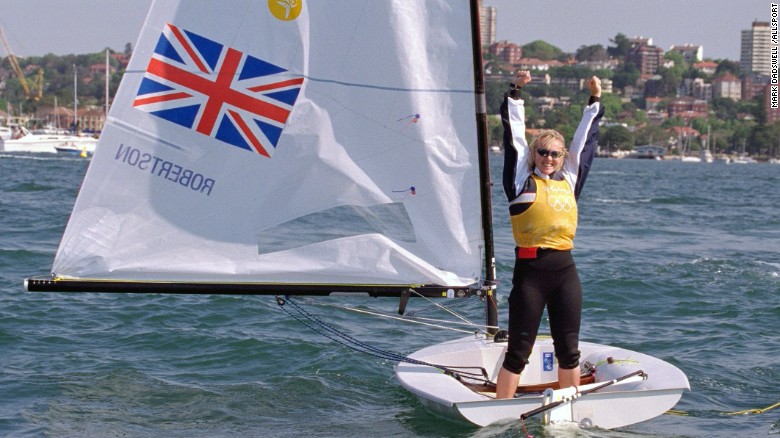 Shirley Robertson is also one of the most successful Olympic sailors. During the summer games in Sydney in the year 2000, she won her first gold medal after finishing second and third in the 1998 and 1999 World Championships. The International Sailing Federation then selected her as the "World Sailor of the Year". But that's not all: in 2004, she won gold for the second time in the summer games in Athens. Since 2006, Robertson has been a regular presenter for CNN's programme, "Mainsail" and was a commentator during the Olympic Games in London (2012) and Rio (2016). She has also skippered for the iShares Cup in 2008 and 2009 and was the only woman to participate in a super yacht race circuit which took place in Sardinia and the Caribbean.
Feeling inspired? Start your own, more relaxing adventure on a boat holiday with Zizoo. No sailing experience required!
Jessica Watson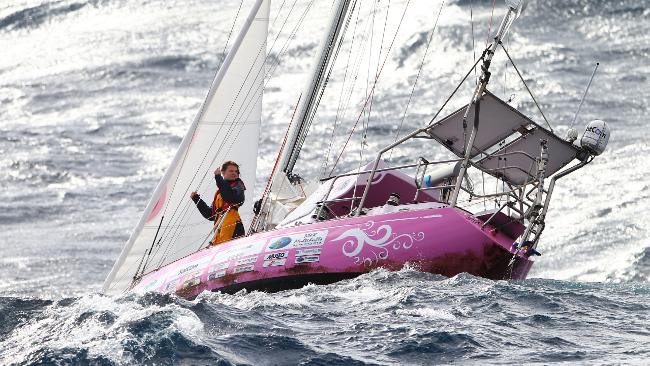 Inspired by Kay Cottee, who we featured in Part I of Famous Women Sailors You Should Know, and Jesse Martin, who was the youngest woman to sail solo non-stop and unassisted, Jessica Watson was only 16 years old when she completed her circumnavigation. On May 15, 2010, she reached Sydney after 23,000 nautical miles on her boat "Ella's Pink Lady" (an S&S 34). At the end of her journey, she was the youngest single-handed sailor who sailed around the world without a stopover. In an interview with the Los Angeles Times, she said,
"I don't consider myself a hero. I'm an ordinary girl who believed in a dream. You don't have to be someone special or anything special to achieve something amazing. You've just got to have a dream, believe in it, and work hard".
Since her legendary journey around the world, Jessica skippered the youngest crew ever to compete in the race from Sydney to Hobart (and won second place!) and continues to inspire women and young people around the world. In addition to studying for her MBA, Jessica is also involved with the United Nations World Food Programm (WFP) and is still racing. To learn more about her exciting story, make sure to read TRUE SPIRIT and stay tuned for the release of the film adaptation, which is set to release in 2018.
Laura Dekker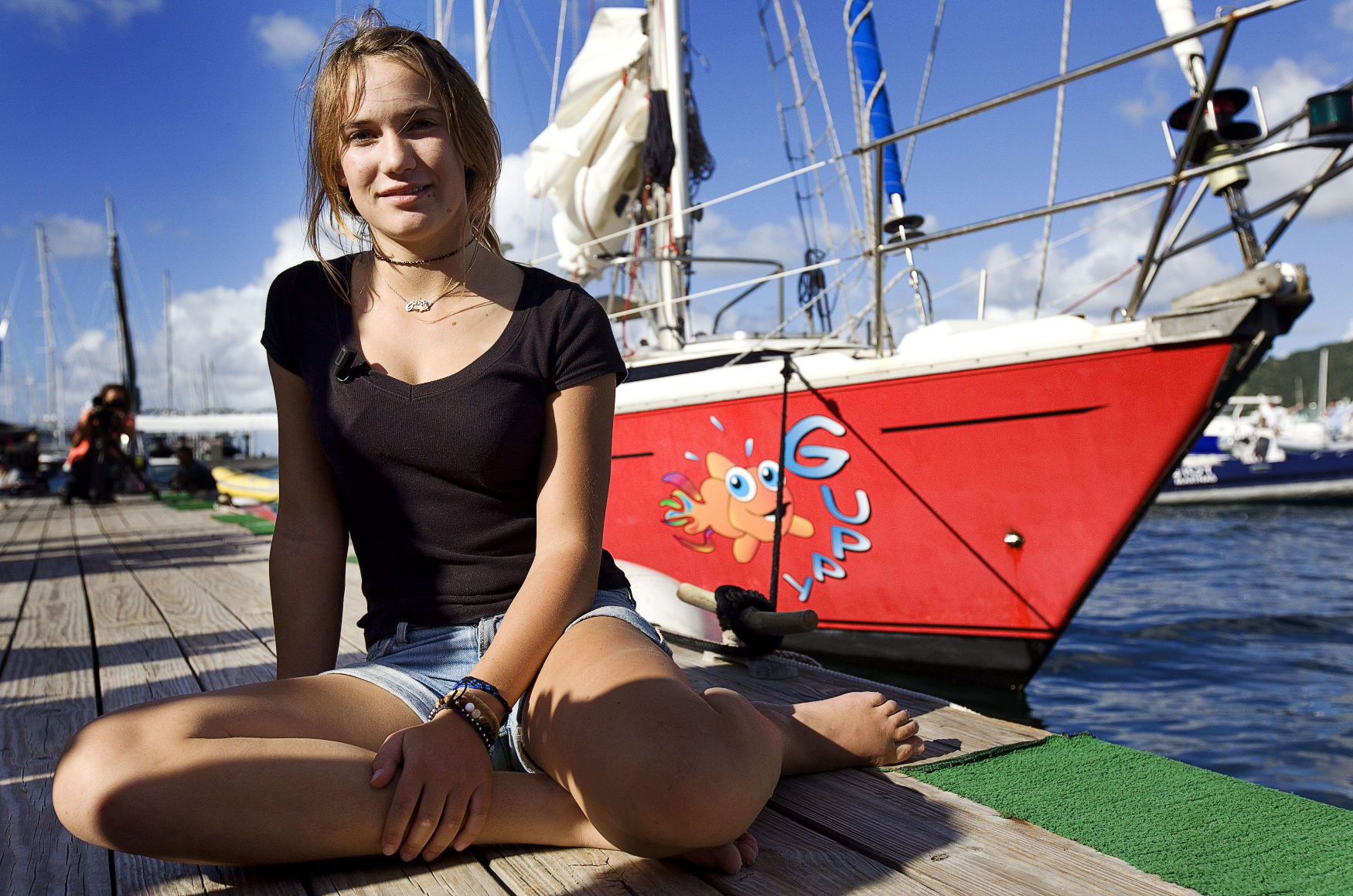 Two years later after Watson's historic voyage, Laura Dekker, aged 15, would begin her trip around the world. After her first attempt was blocked by her homeland's government, Laura Dekker fled from The Netherlands and was later found on the Caribbean island of Sint Maarten in 2009. Over a year later, Dekker would successfully begin her journey around the world from Gibraltar on "Guppy", a 38-ft Jeanneau Gin Fizz. From The Netherlands, Dekker sailed to Portugal and would then commence her solo journey from Gibraltar. From Gibraltar, she sailed to the Canary Islands and then across the Atlantic to Sint Maarten. The route continued to Cape Verde across the North Atlantic, Panama, Pacific Ocean, Indian Ocean and then around the Cape of Good Hope and finally back to Sint Maarten through the South Atlantic. Overall, she was 518 days. At the beginning of her journey, she was only 15 years old, making her the youngest circumnavigator. Nowadays, Laura is still exploring and continues to find new adventures on her boat in New Zealand.
Samantha Davies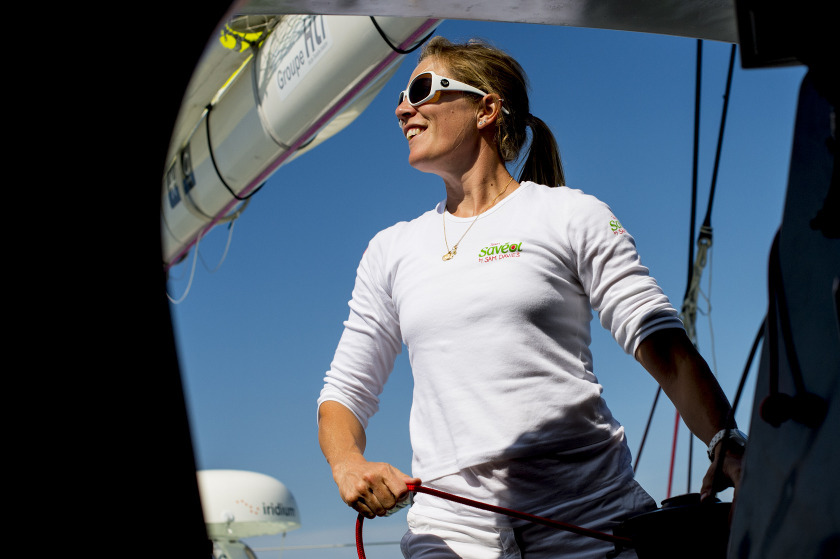 Over the years, Samantha Davies, who once served as shore crew for Ellen MachArthur, has gained a lot of experience on the water. The British sailor has participated in several tough races including the"Vendée Globe", a challenging single-handed race around the world. In 2001 she took part in "Minitransat", in 2003 she took part in "Transat Jacques Vabre", and in 2008 and 2012 she sailed the "Vendée Globe", one of the toughest races in the world. Samantha Davies also skippered the all-female team during the Volvo Ocean Race in 2014-15. Davies is one of the best sailors out there and we can expect more from her in the years to come.
Astrid Erdmann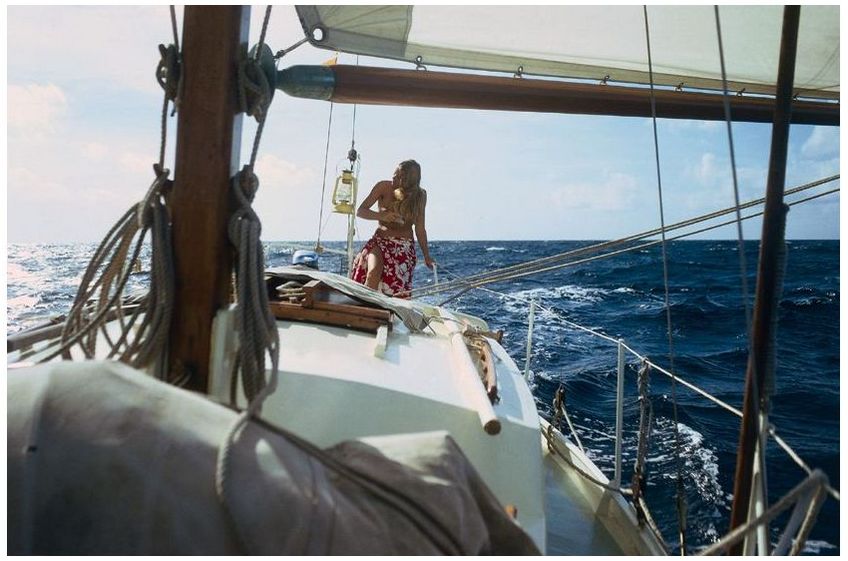 Daughter of the circumnavigator, Ingeborg von Heister, Astrid Erdmann was born for the sea. Ironically, Astrid suffers from seasicknesses, but that doesn't stop her from sailing the high seas. She has been sailing the globe with one of the most famous sailors in the world, Wilfred Erdmann, her husband. They spent their honeymoon on a 1011-day long journey. Together they spent many of their past 40 years of marriage at sea discovering the world on "Kathena", a simple yacht – one you would take sailing in the Mediterranean, not around the world. For Astrid, sailing is much more than a hobby, "it is a way of life", as she told WELT. Finding a lack of women-authored books about sailing, Astrid decided to write her experiences, tips and thoughts about life at sea in her book, Die Weltumseglerin, which until now, is only published in German.
In case you haven't read Part I of our series on famous female sailors, you can do so here. You can also find more sailing tips, learn more about famous sailors and get advice for your next boat trip in our Magazine.