Who are the best travel bloggers in the world? We're on the search, and we're interviewing our favourite bloggers along the way.
Here at Zizoo, we love everything about sailing holidays. And we're especially envious of those who turn their sailing holidays into full-time sailing lifestyles.
Our last interview, with Team Labyrinth, discussed the importance of conservation and environmental awareness in travel.
This one, with Dini from Sailing Yoga Family, has us dreaming of tropical paradise and of growing up as a child on the sea.
Check out the latest interview in our travel and sailing blogger series.
Hi Dini. Where are you right now?
We're in Sevilla, Spain.
How long have you been sailing and travelling as a family?
We left Sydney three years ago, in 2013, but even there we were on the road each weekend with our old, baby-blue Kombi.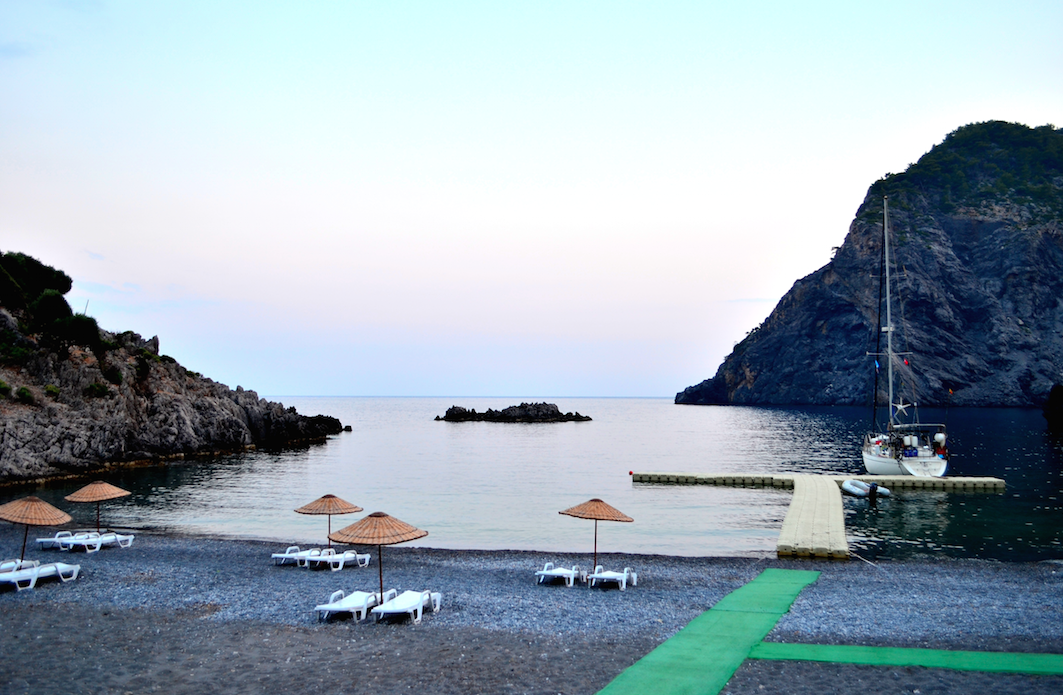 I see you're selling your boat! What kind of boat did you sail, and why has the time come for you to sell it?
We sailed a Moody 425 — a fantastic, safe and comfortable family cruiser. We are pregnant with our third child, and have thus decided to take a break from the boating life until the kids are old enough to stand their own night watches. Then we'll sail the Caribbean, but more than anything, the Pacific with them.
Where are your three favourite sailing destinations and why?
Whitsunday Islands, Australia — a simply stunning tropical paradise.
Turkey's Mediterranean coast, east of Marmaris — it's packed with paradisiac bays, where every second one hides ancient ruins, a pristine river, turtles, natural mud-baths or other surprises. The further east you go, the less busy it is. Turkish people are really friendly and welcoming, and food is much cheaper than in neighbouring Europe.
Crete, Greece — because only 'real' sailors go there; no clueless charter boats, no drunken flotillas and the island is by far the most beautiful and friendliest in all of Greece.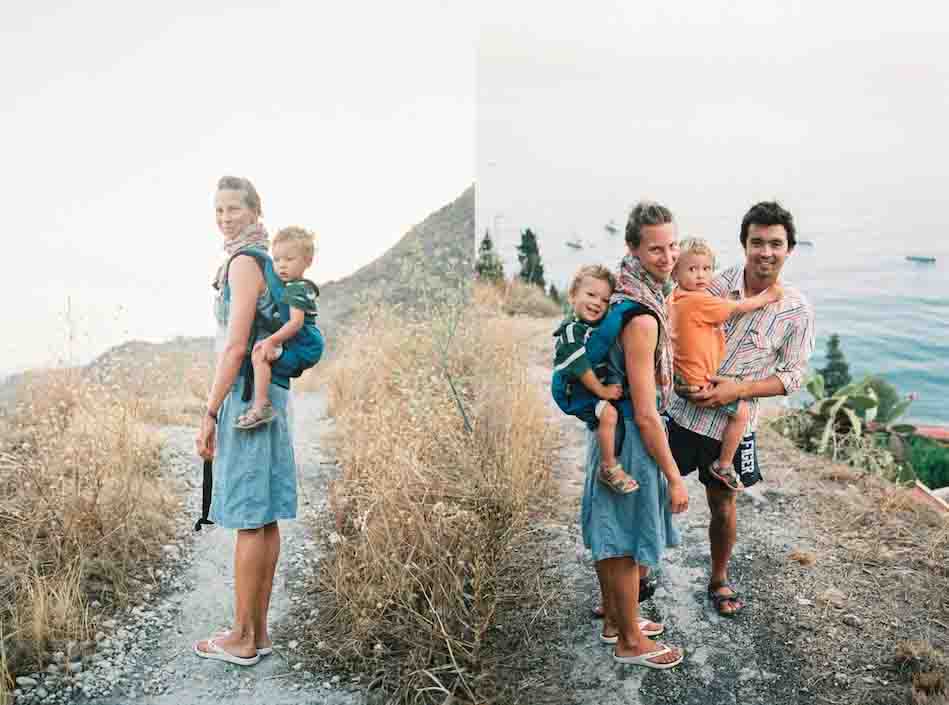 What's it like raising a family while sailing and travelling?
Amazingly rewarding. Super adventurous. And also incredibly exhausting 😉
What are the three things you love most about your adventures together?
Seeing my kids take in and learn from the diverse worlds around them, hoping that valuing our planet's beauty will turn them into responsible citizens and environmental advocates as they grow older.

Watching sun sets and dolphins together during a passage at sea. These tranquil moments of natural beauty, away from the internet and the fast-paced life, are rare beyond boat life.

It never gets boring. Every day, every moment is an opportunity to grow in the face of different cultures, complex situations and unexpected events.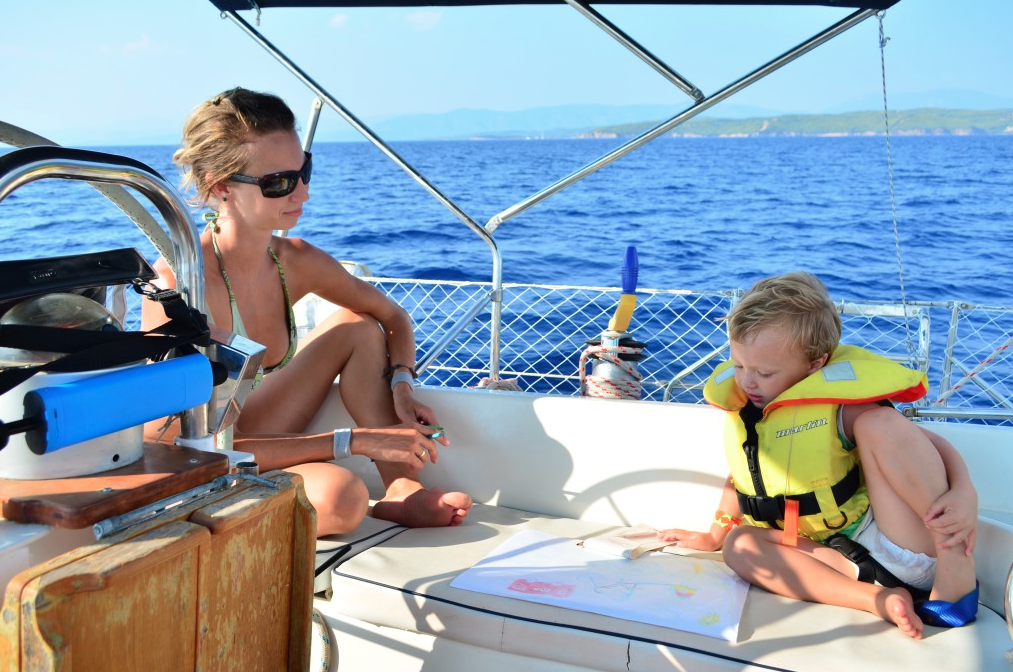 Do you have any crazy, memorable stories from your time on the sea?
So many! Let me give you the worst and a few of the best.
THE WORST:
On a day sail from Rhodes to Tilos, I came back from putting the boys down for their siesta. Just as I was about to boil some water for an afternoon cup of tea, I noticed water covering my feet. My gaze rose further to the front of the boat and, in disbelief, I realised that the cabin was knee-deep under water. Luckily, I was able to quickly identify the culprit (the log hadn't been put back on properly during the haul-out two weeks prior and, dashing into the wind, the movement of the boat made it come loose, which resulted in a reverse waterfall streaming into the boat. I quickly fixed it and we bucketed the water out of the boat, but it wasn't till hours later that we started trembling, and not until weeks later that we properly digested that shock.
THE BEST:
Each time I sail the boat securely and quickly into a berth in a tight Mediterranean harbour, the looks on all the old guys' faces, who think that young women can't sail, is priceless.
Each time we expectedly or unexpectedly catch up with old sailor friends and have a few amazing sailing days or weeks together.
The first few times we hit 40 knots plus, and realised that, instead of trembling and shaking, we were actually enjoying the experience. That just showed us what a long way we had come and how well we had gotten to know the boat, the sea, and ourselves in the process.
Each time you drop anchor in a pristine bay, with no other boats around, and dive in for a refreshing snorkel after a long sail, followed by sun-downers on the boat or a bbq on the beach. Those moments are just priceless.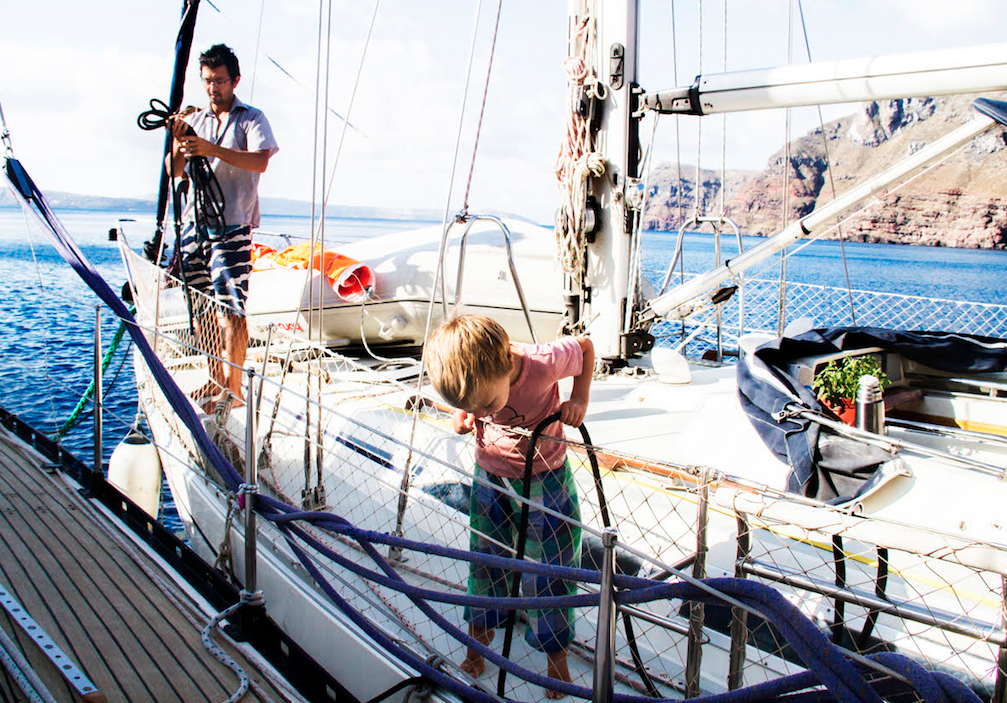 Where are you headed next?
After my yoga retreat in the Canary Islands this November, we'll probably head to India for a few months before settling in Bali for the rest of the year to give birth and welcome our new family member.
What's your favourite sailing/travel/inspirational quote?
I love quotes and could name so many. Here's my favourite three:
"Twenty years from now, you will be more disappointed by the things you didn't do than by the ones you did do. So throw off the bowlines. Sail away from the safe harbour. Catch the trade winds in your sails. Explore. Dream. Discover". — Mark Twain
"Only those who will risk going too far can possibly find out how far one can go". — T.S. Eliot
"If you want something you've never had before, you must be willing to do something you've never done". — Thomas Jefferson
Ready to throw off the bowlines? Find out how you could be sailing around paradise, and head to the home of sailing holidays to charter a yacht now.
To see the other interviews in our travel blogger series, head here.
Any thoughts about this interview? Let us know in the comments!