When you talk about a sailing in Italy, Rome may not be the first place that comes to mind. Yet, sailing to Rome and the nearby Pontine Islands is an experience not to forget. Take it from our guest blogger, Louise Kennedy. She's been living on her boat in Rome with Bailey Boat Cat for the 5 past years. Read on to see why you should sail to Rome and explore the Pontine Islands on your next sailing holiday in Italy. 
Sailing in Italy: Rome and the Pontine Islands
Our boat, Nocturne, has been based for the past five years in Rome. It's a lovely part of the world and if you've never been, Rome should really be on your 'must visit' list. I'm definitely not a city-girl, but the Eternal City has a very special character with its vibrant mix of old and new. Rome has a beauty that few other cities have. There's an abundance of fine art, you can walk into any church and see masterpieces by Michelangelo, Caravaggio and many others. The architecture is also unmatched. There's nowhere else in the world that has made be gape in awe the way the Coloseum, the Pantheon and St Peter's Square have. Then of course there's the food, wine and Italian culture that is so specific to Rome.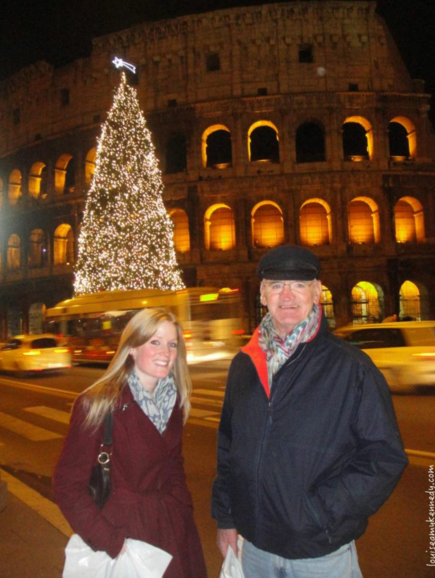 But what about the coastline?
Unfortunately the coastline around Rome isn't very inspiring. For about 60 nautical miles in either direction (which is about 10 hours sailing for us) there's really not much to see and very few places to anchor.
Once you've made the trip south from Rome, however, you have the Pontine Islands that are absolutely beautiful. The fairly easy trip requires setting off from Rome on a heading of around 150 degrees. If you've left early enough, by sunset you will be enjoying the cackling of the birds in the cliffs as you drink a sundowner and watch the small town of Ponza humming with life.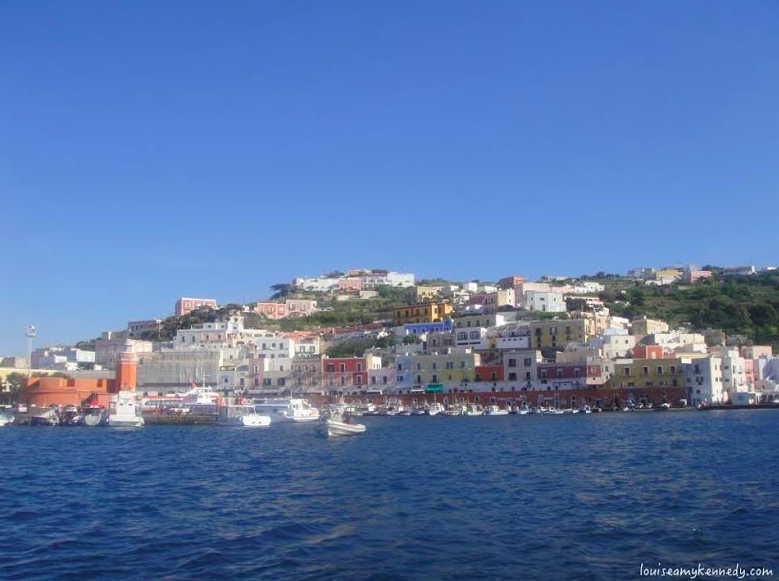 We have continued to return to Ponza over the years and have fallen in love with both the island and the friendly people. There are some restaurants that serve delicious seafood and traditional Italian cuisine and a few small shops that provide ample supplies to restock the boat. We've also enjoyed lots beach BBQs there.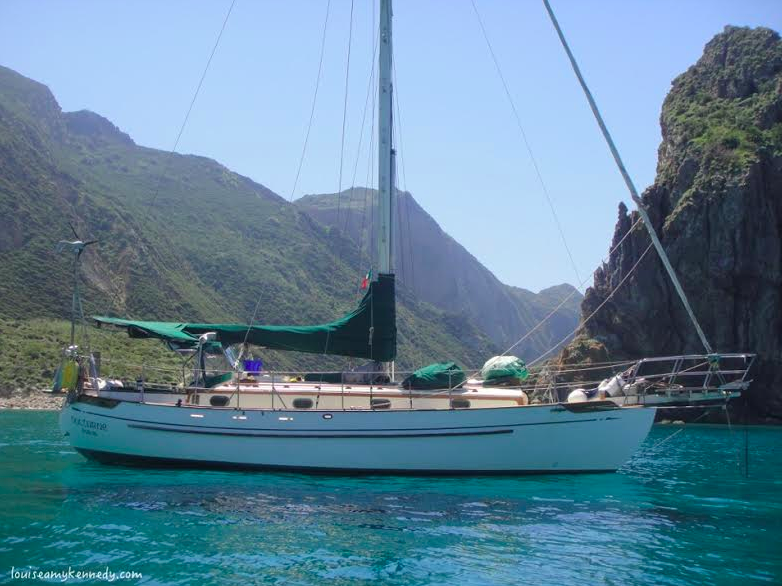 The island of Palmorola is uninhabited but there are some fantastic anchorages and stunning scenery. People have often looked at photos of Nocturne there and asked if we were in Thailand!
Ventotene is another very beautiful and interesting island, 25 nautical miles to the southeast of Ponza, where we've spent some wonderful times exploring. It's another great spot for snorkeling and diving and there are some quaint shops to browse and the locals are also very friendly.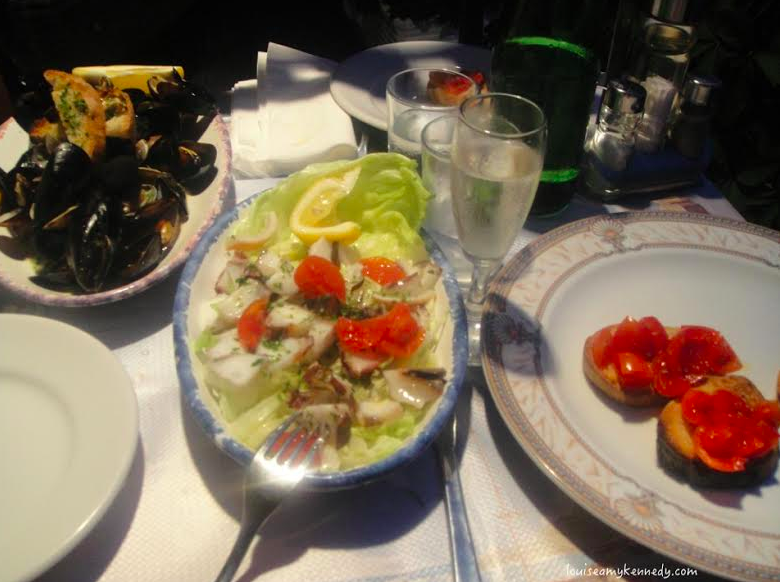 Despite Rome being located along an 'unexciting' coastline, I would still recommend it, especially if you're sailing past anyway. Once you're docked you can get a bus to the train station in Ostia and the train into the city center is only about 35 minutes. The government funds the rail system in Italy, so it's very affordable too. (A ticket from Ostia to the center of Rome is only 1.50€.) If you're in Porto Touristico Di Roma you might even get to meet the famous Bailey Boat Cat too!
Find out more reasons why you should be sailing in Italy on your next boat holiday from our infographic and hop on one of almost 500 boats we offer in Italy and start sailing.
Read more from Louise on our blog and on her website. You can also check out the daily adventures of Bailey Boat Cat, here.