The British Virgin Islands are the perfect winter holiday destination. Find out how to see it all in one week.
Sailing the Caribbean during winter has been popular with travellers around the world for decades. And why wouldn't it be? The sun shines endlessly, the trade winds are strong, and the temperatures make us forget that summer had ever even left.
But what is the best way to explore these breathtaking islands?
How can you sail the British Virgin Islands in winter, while avoiding the crowds, getting the most for your money, and seeing all the highlights in just one week? Each island has its own distinct characteristics, and you won't want to miss out on any of them.
Well, it can be done.
Check out our 7-day sailing route in the British Virgin Islands.
Day 1: Road Town, Tortola to Norman Island

After flying into Terrance B. Lettsome Airport in Tortola, collect your provisions, check-in to your boat and prepare for the week of a lifetime. You'll begin your 7-day sailing trip in Road Town, Tortola, the capital of the British Virgin Islands. Set sail into the Sir Francis Drake Channel, and head toward Norman Island.
It's a short sail, so grab your diving gear and explore The Indians on the way — these are a series of large rocks with underwater caves and fabulous marine life (and don't forget your flashlight!). Once you drop anchor at Norman Island, take the dinghy around to The Caves for some more snorkelling, and then relax/let loose at Pirate's Bight Bar or Willy T's Floating Bar and Restaurant (but don't anchor too close to these hotspots if you're looking for a peaceful night's sleep).
Day 2: Norman Island to Cooper Island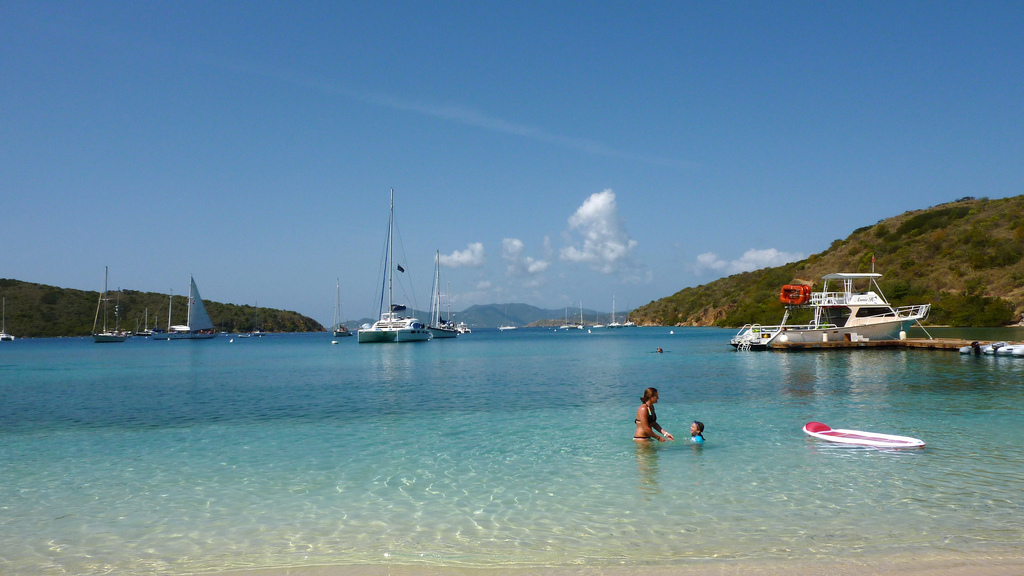 If you didn't have time for The Caves yesterday, see them this morning. They're said to be the inspiration behind Robert Louis Stevenson's novel Treasure Island. Then, set sail toward Salt Island, where you'll stop at the famous shipwreck of the RMS Rhone, considered one of the world's best shipwreck dives. The ship was forced against the rocks in 1867 during a hurricane and left a spectacular sight.
Continue on to Cooper Island, where you'll end your day by anchoring in one of the many breathtaking bays and coves.
Day 3: Cooper Island to The Baths to The Bitter End Yacht Club, Virgin Gorda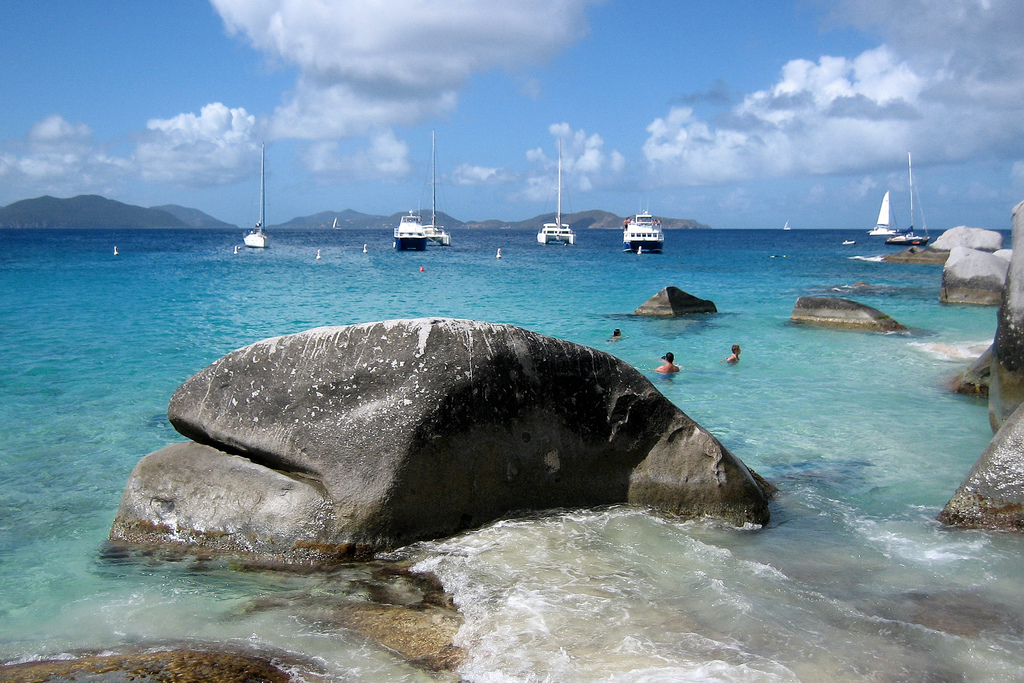 On Day 3 you'll depart for The Baths, which sit on the southwest tip of Virgin Gorda Island. You can walk and snorkel through these massive granite boulders, a must-see natural phenomenon. Explore the beautiful beach grottos, caves and pools — the reflections of light among the structures is magical.
Next, continue north along the island past Spanish Town, making a stop in this popular BVI yachting hub — there is a market and good facilities here if you need to top up your provisions. Also, if you're a lover of the beach (who isn't?), an afternoon sunbathe on Savannah Bay's pristine white sands will be the perfect treat. End your day at The Bitter End Yacht Club, just up the North Sound. The Hilltop restaurant, with its beautiful views, is one of our favourite spots for dinner.
Day 4: Virgin Gorda to Beef Island (or Anegada)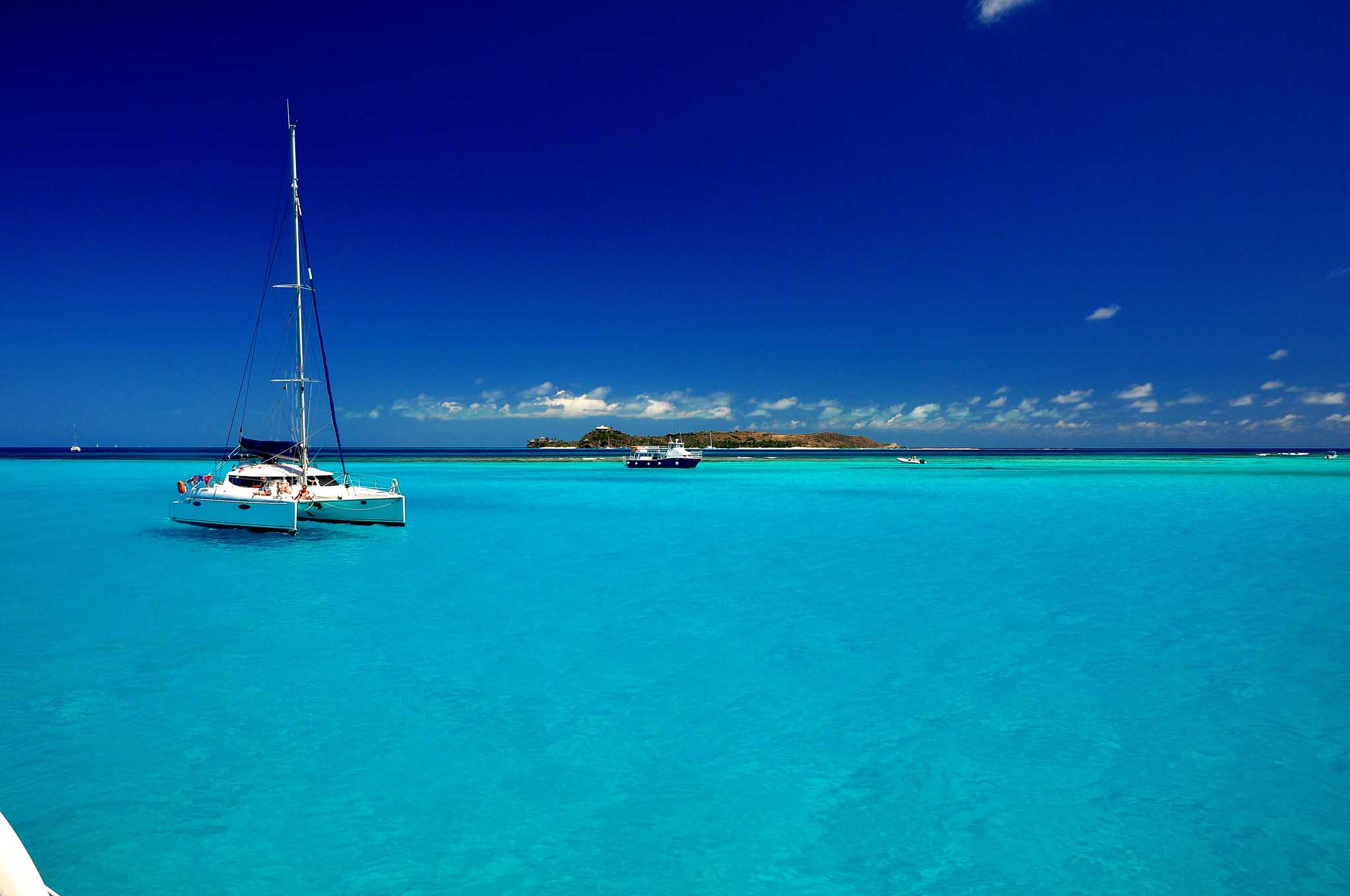 Grab some fresh bread and pastries at Winston's Bakery for breakfast, and then set sail toward the beautiful Anegada Island. Otherwise known as Beef Island, Anegada is known for its beautiful sandy beaches, its snorkelling, and its tasty local lobster. This journey will take about two hours, with some tricky maneuvering around the reefs.
Explore Anegada's 18-mile-long coral reef, the largest in the Caribbean, and the excellent fishing grounds around the shore (but be sure to confirm the official areas before releasing that line). Anchor around Pomato Point and Setting Point for a glimpse of the famous pink flamingos near the salt pond. Along this stretch, you'll find excellent local restaurants and bars, such as Cow Wreck Beach Bar and Grill, Neptune's Treasure, and Big Bamboo at Loblolly Bay.
Day 5: Beef Island to Great Harbour, Jost Van Dyke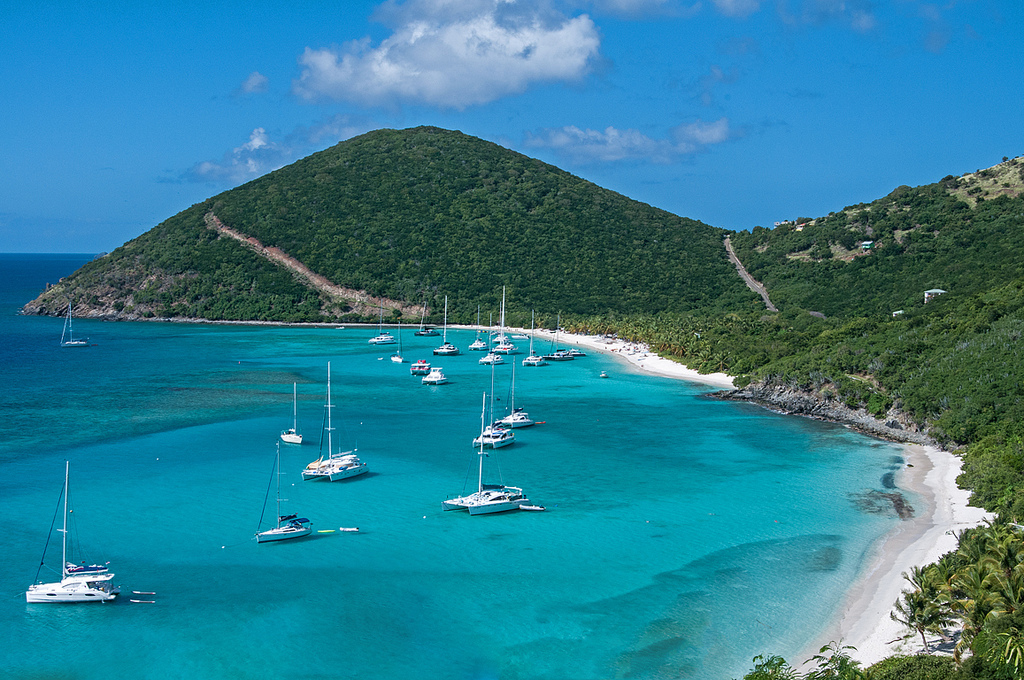 Today's sail is the longest, so break it up with a stop at Sandy Cay, a beautiful tropical nature preserve, for a relaxing swim and snorkel. After anchoring on Jost Van Dyke — White Bay is one of the most popular spots — prepare for your most lively night of the week on the BVI's most lively island.
During the day, explore the ancient inland trails of Jost Van Dyke and the Bubbling Pool (the island's famous rock pool). In the afternoon, hit up all the local drinking holes if you dare: Foxy's, Sidney's Peace, Love in the Harbour, and the Soggy Bottom Bar, a popular yachtie watering hole.
Day 6: Jost Van Dyke to Peter Island
Today, you'll spend time recovering by relaxing on breathtaking beaches and observing the local sea turtles. Set sail to Peter Island, home to an exclusive resort and Deadman's Bay, which is much nicer than it sounds with the beautiful Deadman's Beach. Anchoring here can be a little tricky, but there are plenty of other secluded bays and coves in the area to stop in.
Peter Island is a bit of a luxury paradise, so if you're looking for a trip to the spa, this is your place. And, for something special, dine at the Peter Island Resort, but be sure to make a reservation.
Day 7: Peter Island to Road Town, Tortola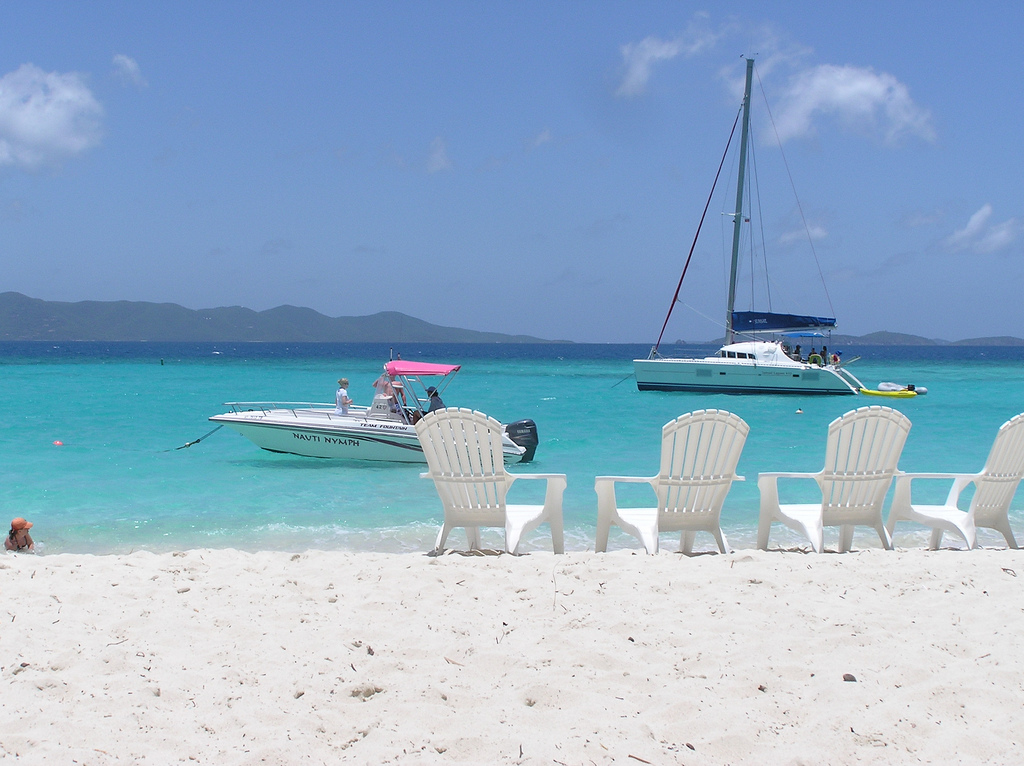 It's the last day of an incredible week sailing and, sadly, it's time to head back to Road Town. Schedule plenty of time to return to Tortola and check-out. If you have spare time on the way, stop at Pusser's Landing and Soper's Hole on the southwest of Tortola for some retail therapy and a stroll through the colorful town.
Once you're back in Road Town, depart the boat and shake off those sea legs with a hike up to Sage Mountain in the National Park. After an afternoon of exploring the area and a week-long dream sailing trip, we're pretty sure you'll be ready for a cocktail and a delicious meal. The Dove Restaurant is one of our favorite spots to relax and indulge in some fabulous local cuisine.
All this talk about warm summer sun has got us dreaming of a Caribbean vacation! Find out how you could be on your way there by booking a yacht charter in the Caribbean.
Or, for more winter sailing inspiration, check out our previous post about the best Caribbean sailing destinations for this winter.
Have you been to any of these British Virgin Islands? If so, what did you think? Let us know in the comments! 
Thank you to David Kirsch, superde1uxe, Tomcio77, kansasphoto, Latham Jenkins and Denise for the fabulous images from Flickr. Please, not all were under creative commons licensing at the time of use.