The Zizoo Crew is made up of 70 talented team members from all parts of the world. While we may come from different backgrounds, industries and cultures, what really brings us together is our desire to travel and our passion for the sea. As we continue to bring boat holidays to the masses, we also want our team members to get a taste of the Zizoo boat holiday experience. Therefore, we invite our Team Members to come sailing with us in dream holiday destinations like Greece and Croatia. Curious about what it's like to go sailing with the Zizoo Crew? Read on to find out about our sailing trips in the Mediterranean – the ultimate Team Events.
The Ultimate Team Event – Zizoo Sets Sail in Croatia
Croatia is our favourite and most popular sailing destination and rightfully so. With so many islands to explore and a long, beautiful coastline, the "Nation of 1,000 Islands" is a true sailor's paradise. Croatia is also the homeland of two of our co-Founders, Sinan Masovic and Ivan Miletic, so we were happy to experience an authentic Croatian holiday with them and our other team members.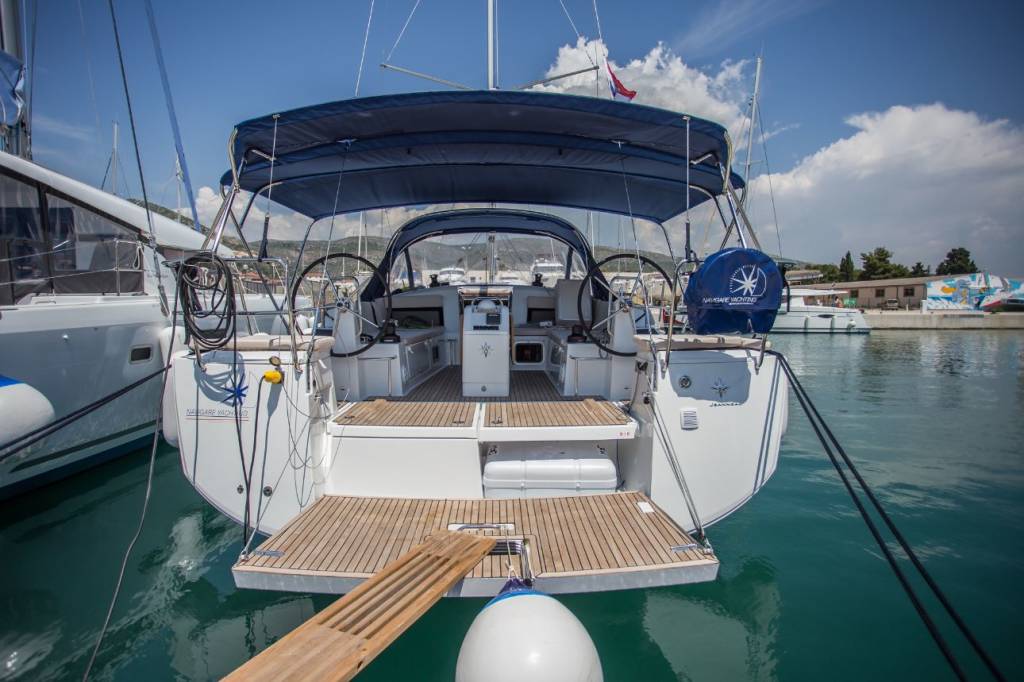 The Zizoo Team has gone sailing twice in Croatia, once in 2015 and then again in 2016. As you can see in the photos below, the team grew tremendously within a year and we went from one sailboat charter to three. During the Team Events, we set sail on a typical family-style sailboat charter where we cooked together, dined, laughed and relaxed on board while we discovered the coast and charming islands of Croatia.
Zizoo Sets Sail in Greece
Last year, the Zizoo Crew grew even more and we had to find ourselves an even bigger boat so we chartered the largest gulet in Greece. The boat accommodates nearly 50 people onboard so we had plenty of room for a few days sailing in Greece. The trip started in Athens where we had a chance to enjoy some great Greek food and a drink before making our way to Santorini. Once we arrived, we had some time to take a swim and lounge on one of Santorini's famous black beaches, play beach tennis and relaxed until it was time to board our gulet charter.
The gulet was a perfect home away from home where we could enjoy the life of luxury on a crewed ship. The gulet had plenty of room for hanging out, playing games and for sunbathing. Our first stop from Santorini was Ios where we had the chance to experience the Greek island's famous nightlife. We ended our trip in Mykonos where we could enjoy another hot spot – Paradise Beach – and take a trip to the Old Town to discover the small winding streets, shops and views.
The sailing trip in Greece was a fantastic way to celebrate the end of the summer sailing season and to get to know each other in a unique environment.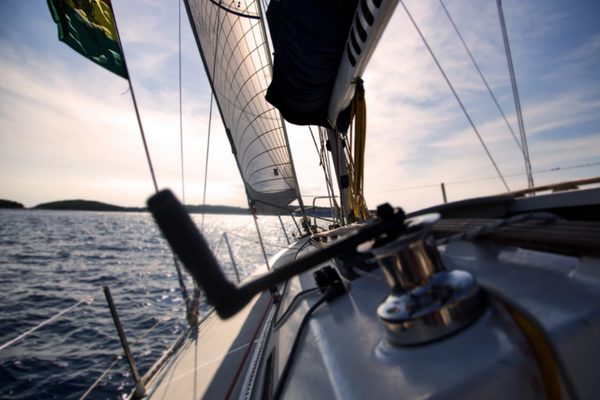 Want to set sail with the Zizoo Crew?
One of the perks of working with Zizoo is the opportunity to experience life at sea in one of the Mediterranean's most popular sailing destinations. Not only have we learned how to sail together, but we've also shared many laughs and were able to get to know, firsthand, what it's like for our clients to go on holiday on a Zizoo boat.
And, while we all dream of our Mediterranean trip, we also like to take advantage of all the waterways and lakes that surround our HQ in Berlin. You can see us below sailing together on Wannsee this past Spring.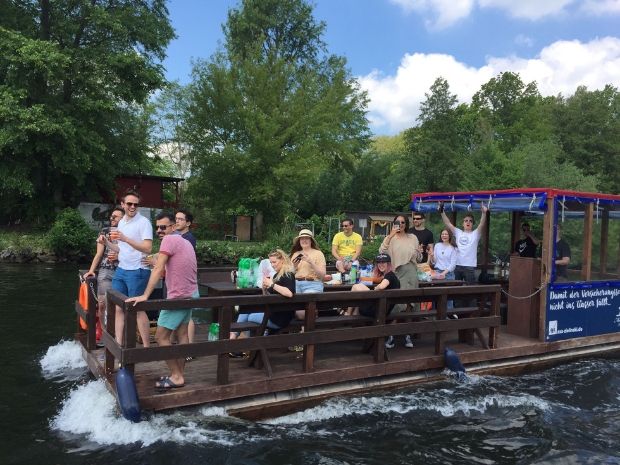 So if you want to join our next sailing trip and our mission to transform the travel industry, we encourage you to take a look at our Careers Page to discover our latest position openings. We would also be happy to receive your open application, which you can send to jobs@zizoo.com. Zizoo is growing fast so we are always looking for talented individuals that want to be part of the next big thing!