Rediscover romance in the world's most romantic sailing holiday destinations.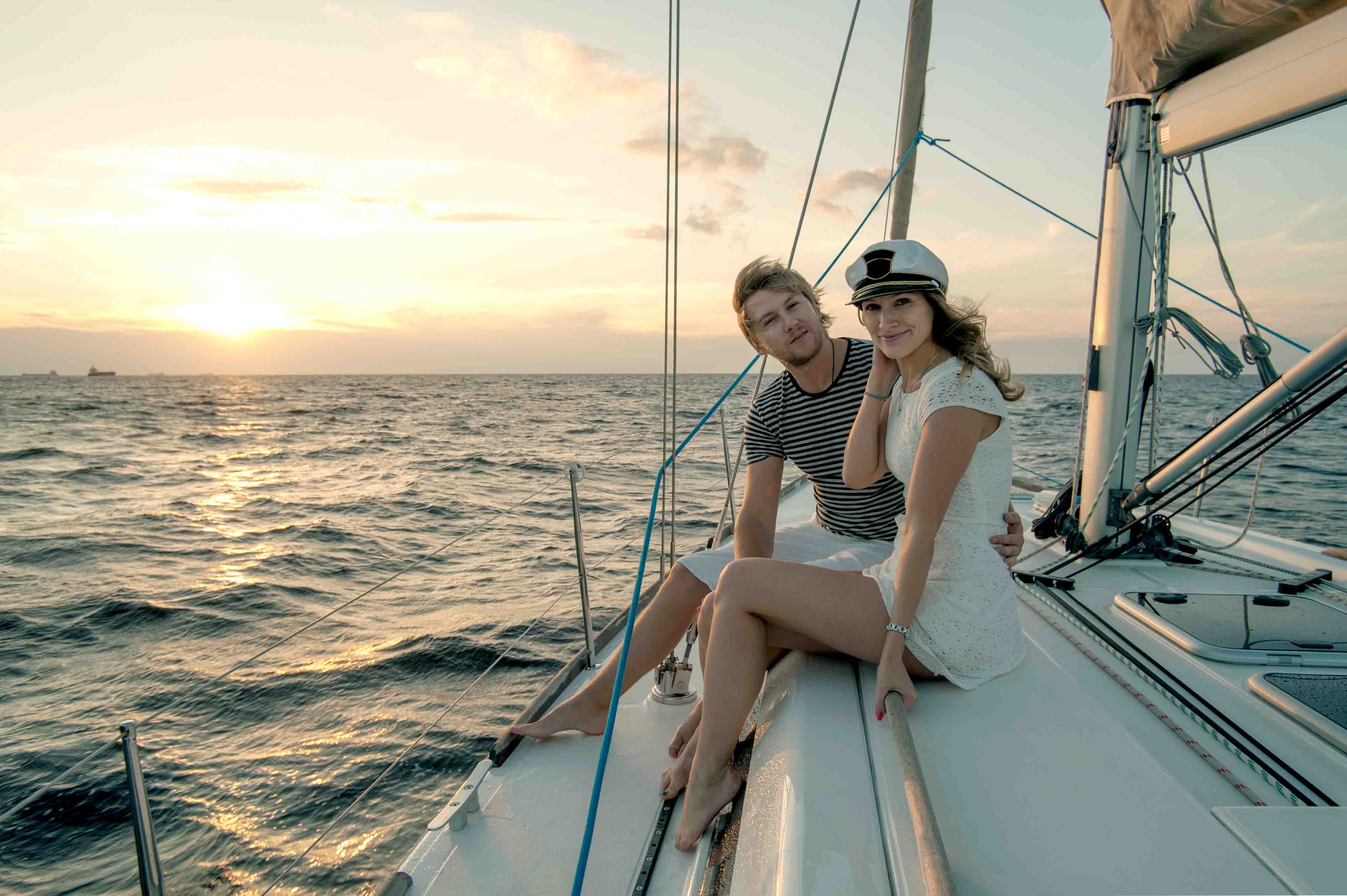 When was the last time you took a romantic getaway?
A long time ago, right?
We thought so.
Often, planning the ultimate romantic getaway can seem like too much trouble. The idea of candlelit dinners and luxurious day spas seems like a world too far from our own.
Well, we've got news for you:

A private sailing holiday with your loved one is the perfect romantic getaway, and it's a lot easier to book than you think.
Imagine exploring the world's most beautiful islands all to yourself, gazing into starry night skies each evening and anchoring in hidden bays and beaches.
What better way to start a relationship – or rekindle one – than on board a beautiful private yacht sailing around the world's most dreamy islands?
Whatever the occasion, here's our list of the top romantic sailing destinations to visit this year:
Sibenik, Croatia
Sibenik is the ideal location for a romantic getaway. For lovebirds who want to escape the tourist hot spots and reconnect in a gorgeous seaside village full of Croatian character, Sibenik is the place for you.
Sibenik is situated on the north Dalmatian coast, about 80km north of Split. The city centre sits deep inside a stunning, naturally protected bay where the Adriatic Sea and Krka River meet, allowing you to cruise in and navigate every inch of calm water surrounding this serene Croatian holiday hotspot. Sibenik has an excellent marina and a charming old town, and you'll no doubt lose yourselves among the romantic Renaissance-era alleyways and gorgeous architecture.
Stop for lunch in the beautiful hidden garden of St. Laurence's Monastery, and stroll along Sibenik's riva under the soft glow of the street lamps. Explore ancient plazas filled with charming cafes, restaurants and bars. Head to Pelegrini for a candlelit dinner overlooking the St. James Cathedral. In Sibenik, you'll experience immediate relaxation and romance as you sail through the gorgeous islands of the Kornati National Park.
Tuck yourselves away in hidden bays and enjoy stunning beaches all to yourself. Then, cruise down to the island of Vis, one of Croatia's most secluded and romantic islands, where you can visit local vineyards and indulge in fresh seafood dinners by the sea.
Alacati, Turkey
Not only is Alacati one of the most romantic destinations on the Turkish coast, it's also one of the coolest. Alacati sits on the Cesme Peninsula, and is undoubtedly one of the most unspoilt and idyllic destinations on the Aegean Sea.
The centre of this seaside village is made up of charming whitewashed houses with blue shutters and floral trimmings, and chic cafes, boutique hotels and stylish stores line the streets.
The beautiful Alacati marina is full of luxury yachts all summer, and romance floats through the air.
Alacati's relaxing vibe and friendly locals will have you falling in love all over again. The beaches are close to perfect, with a mix of private beach bars and secluded coves.
Alacati is not only a romantic paradise, but a foodie heaven. Restaurants such as Agrilla, Asma Yapragi and Yengec create gastronomic masterpieces from produce grown by the locals; they purchase the freshest supplies at the Alacati markets where you, too, can shop and create your own inspiring Turkish cuisine from the luxury of your own private boat. Pair this fantastic local fare with a trip to some of Alacati's gorgeous vineyards for a romantic holiday you'll never forget.
Barcelona, Spain
As a romantic getaway destination, Barcelona has a lot to tempt holidaymakers. The museums, the incredible architecture, the delicious food and breathtaking coastline will romance you into a holiday daze.
The Spanish coastline is arguably one of the most romantic and untouched stretches of coast in Europe.
Barcelona's winding streets, charming plazas and fantastic bars and restaurants create the perfect setting for a romantic escape. Take a hot air balloon ride or head to the opera. Stroll along secluded beaches and sail up and down a stunning coastline. Dine under the stars and feast on delicious tapas and sweet sangria.
What could be more romantic than sailing through the azure waters of the Mediterranean with a glass of champagne in hand? Admire the city's famous skyline and cuddle up with your loved one in front of a glorious orange sunset.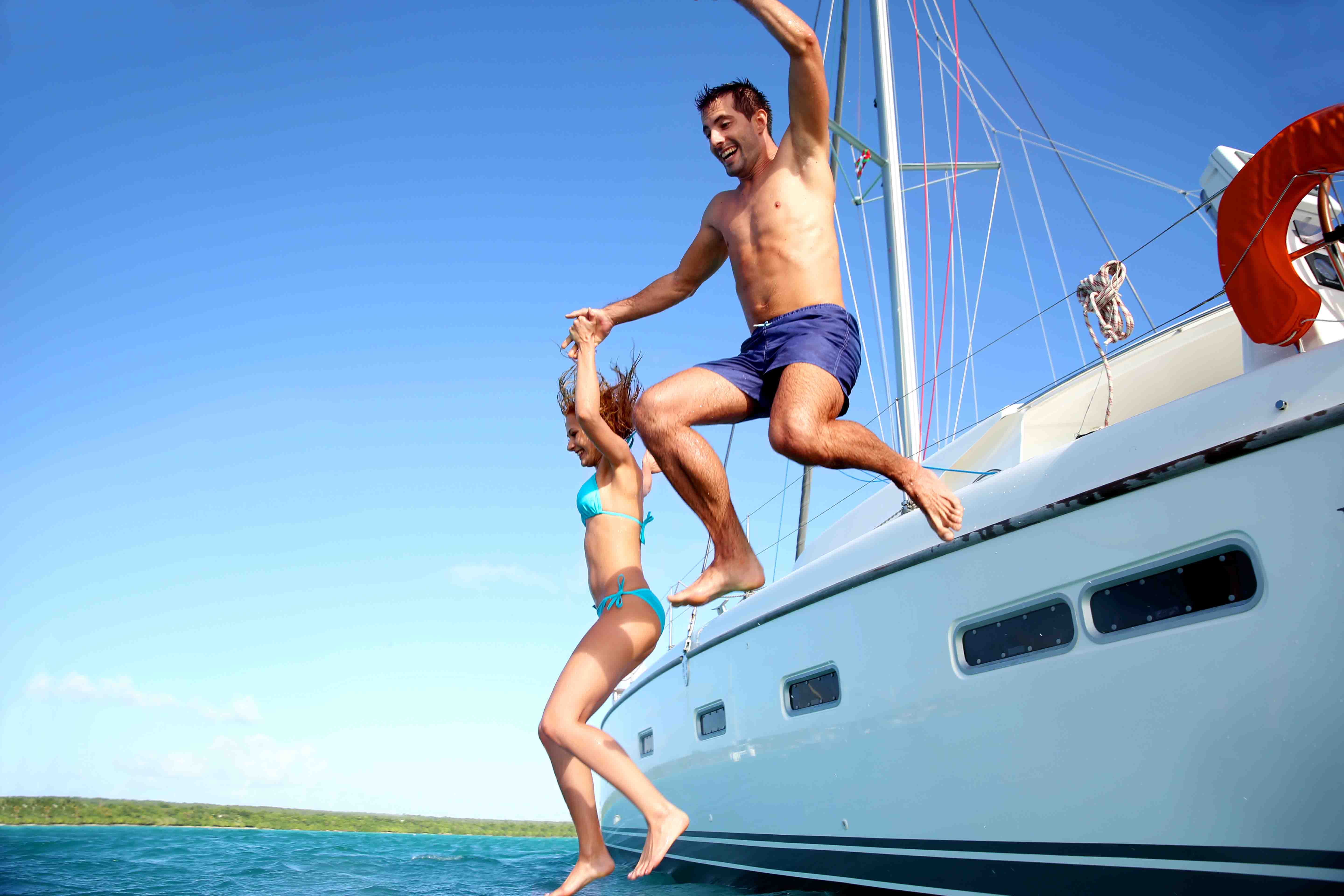 Amalfi Coast, Italy
Imagine winding roads, secret coves and a sea that sparkles so bright you'll think you're sailing through heaven. The style and allure of the Amalfi Coast keeps guests returning every year to what is universally known as one of the most spectacular coastlines in the world.
Sitting to the south of Naples, this picturesque dreamscape attracts artists, film stars and loved-up travellers looking for romance. Explore the UNESCO World Heritage villages scattered along the coast; enjoy cliff top views, Michelin-starred restaurants and hillsides covered in citrus trees, olives groves and vineyards.
Fly into Naples and venture down to Castellammare di Stabia, Sorrento, Positano, Praiano, Amalfi and then Salerno. The small villages and sandy beaches attract tourists from all over the world, but on your own private yacht you'll have the freedom to explore the entire coastline at your leisure.
Cruising along the Amalfi coastline on a gorgeous yacht with the wind in your hair is the ultimate romantic experience.
Cote d'Azur, France
When Brigitte Bardot made her way to St Tropez in the '50s, she had no idea how quickly she would solidify this small fishing town as one of the most romantic destinations in the world. Today, millions of visitors head to the Cote d'Azur each summer in search of crystal clear water, white sandy beaches and pure romance.
Super yachts sit side by side in the ports of the Cote d'Azur, and travellers flock from all over the world to catch a glimpse of beautiful celebrities strolling along beautiful beaches. But there is so much more to the Cote d'Azur than just glitz and glamour. Quaint cobbled alleyways, boutique cafes, and secluded bays and coves are just waiting to be discovered.
The combination of old-world glamour and dazzling Mediterranean beaches make the Cote d'Azur a passionate paradise and an irresistible sailing destination.
Find out more about sailing in the Cote d'Azure.
Feeling sufficiently romanced?
Us too!
Check out our ultimate selection of luxury yachts and sailboats on our Romantic Holiday Destinations page, and book a boat now!