Sailing holidays in Greece will always be one of our favourite Mediterranean vacations. Here's why…
So, you want to travel to Greece?
Now is the perfect time, as the summer stretches on and the economy needs tourism now more than ever.
But choosing the best Greek island for you can be a little tough. There are more than 150 inhabited islands, with endless gorgeous beaches and picturesque island towns to discover.
So, how do you decide on the right one?
Well, we can't tell you exactly, but here are 7 of our favourite Greek islands to narrow down your list a little.
Check them out and become one step closer to booking your next sailing holiday in Greece!
Zakynthos
Breathtaking Zakynthos, the third largest of the Ionian Islands, is one of our favourite Greek islands for sailing. The landscape of Zakynthos is one that draws environmentalists and wildlife lovers from all over the world. Here, you can volunteer to protect endangered wildlife like sea turtles, and the famous Blue Caves and shipwreck beaches are fascinating geological and historical sites.
The rugged cliffs of the north and west coasts lead down to spectacular views of the sea. The beautifully unspoilt and secluded beaches of the east and south coasts lie waiting for you to arrive. On the northwest coast you'll find Shipwreck Cove with the picturesque Navagio beach, one of the most famous of all the Greek islands.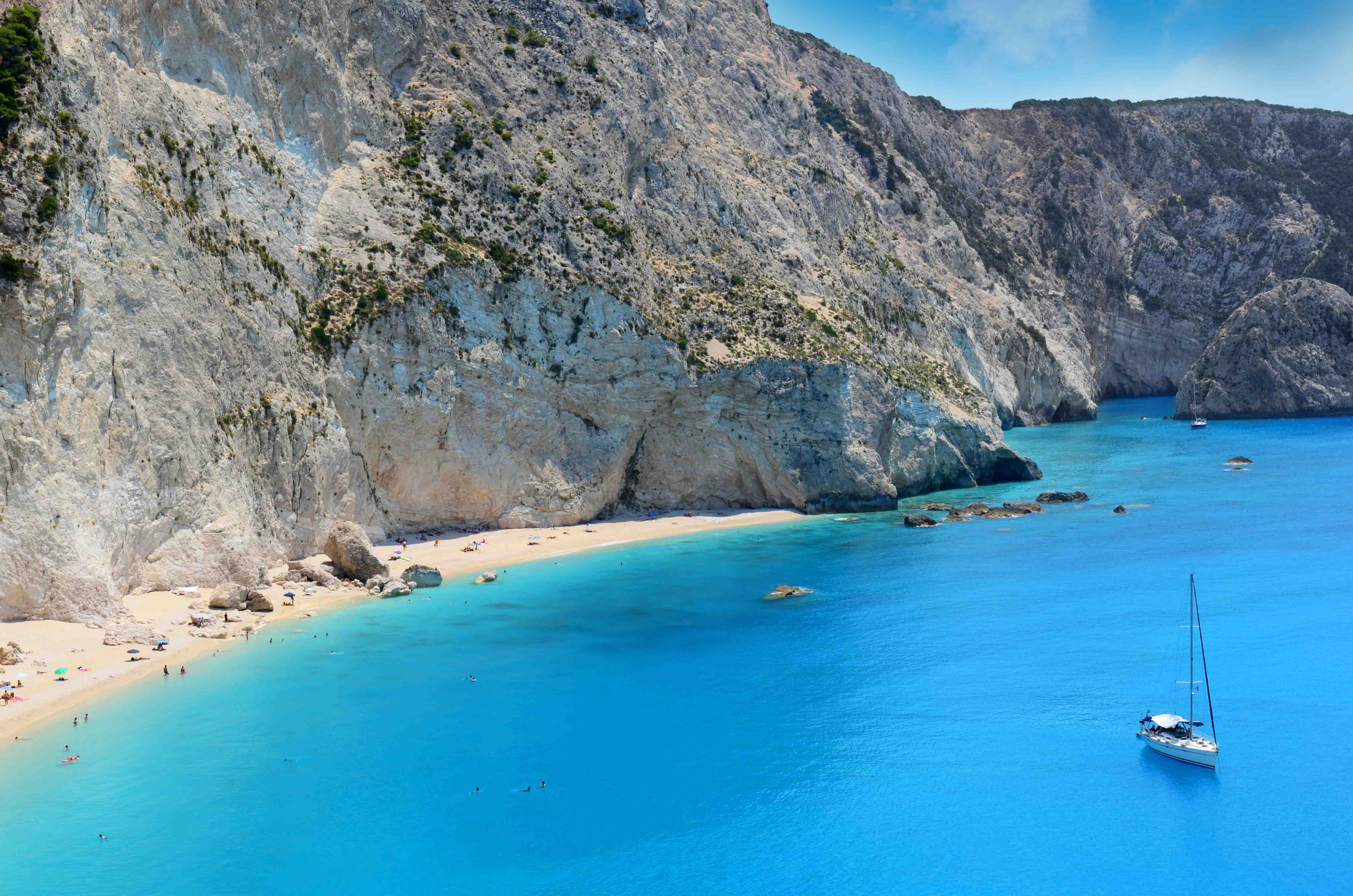 Mykonos
Mykonos is by far one of the most well-known Greek islands, but it's more than just a partygoer and tourist haven. This island is perfectly diverse and large enough to escape the crowds when you need to. During summer, thousands of cruise-ship passengers flood Mykonos Town and Little Venice, and hundreds of club-goers hit the bars of Paraga beach and Super Paradise beaches.
However, mass tourism hasn't harmed the beauty of the island yet. The stunning cycladic architecture and clear blue sea continues to draw us back every year. But if you want to escape the crowds, towns like Ornos, Ano Mera and Kanalia are perfect. For a secluded beach, sail on over to AgioSostis or Kapari, a quiet, rocky cove just past Agios Ioannis.
Corfu
Corfu has long been a cultural and educational hub, with excellent beaches and a relaxed island atmosphere. A mountainous coastline covers the northern area of the island, with dramatic cliffs meeting the rolling hillside that lies inland. Corfu's old town has got to be one of the most relaxed, with its stunning Venetian and French architecture.
Once you dock in Corfu, experiencing the island's true Greek culture, impressive fortresses and incredible museums and galleries is very accessible. Corfu's local cuisine remains very much Italian inspired, and some of the more affordable tavernas and restaurants can be found on Corfu.
Kefalonia
Kefalonia's unspoilt beaches, extended summers and hospitable locals make this island one of our favourite sailing destinations in Greece. The largest of the Ionian Islands, Kefalonia has yet to be overrun by mass tourism, and finding a secluded cove or bay to anchor in is still easily done.
The picturesque beach of Myrtos is one of our favourites, and the lush forests, breathtaking landscape and dramatic cliffs provide incredible scenery. A visit in October could have you joining the famed celebration of the patron saint, where the island comes alive and the locals parade through the streets. The wine produced in Kefalonia is also said to be some of the best in Greece.
Santorini
The azure waters, the blue-domed churches and the whitewashed houses exude pure Mediterranean romance. The views are some of the best in Greece, with the 250m sheer coastal drop in the town of Fira, acting as one of Greece's most popular picture postcard shots. Santorini is also home to some excellent beaches; you'll find black, volcanic sand, red, lava-coloured sand and classic, white sandy beaches like Kamari and Perissa.
With a good mix of romance and nightlife, Santorini is a classic Greek Island destination. Things here will cost you a pretty penny, though, so we suggest mooring at one of the other islands and sailing over to Santorini for a day or two.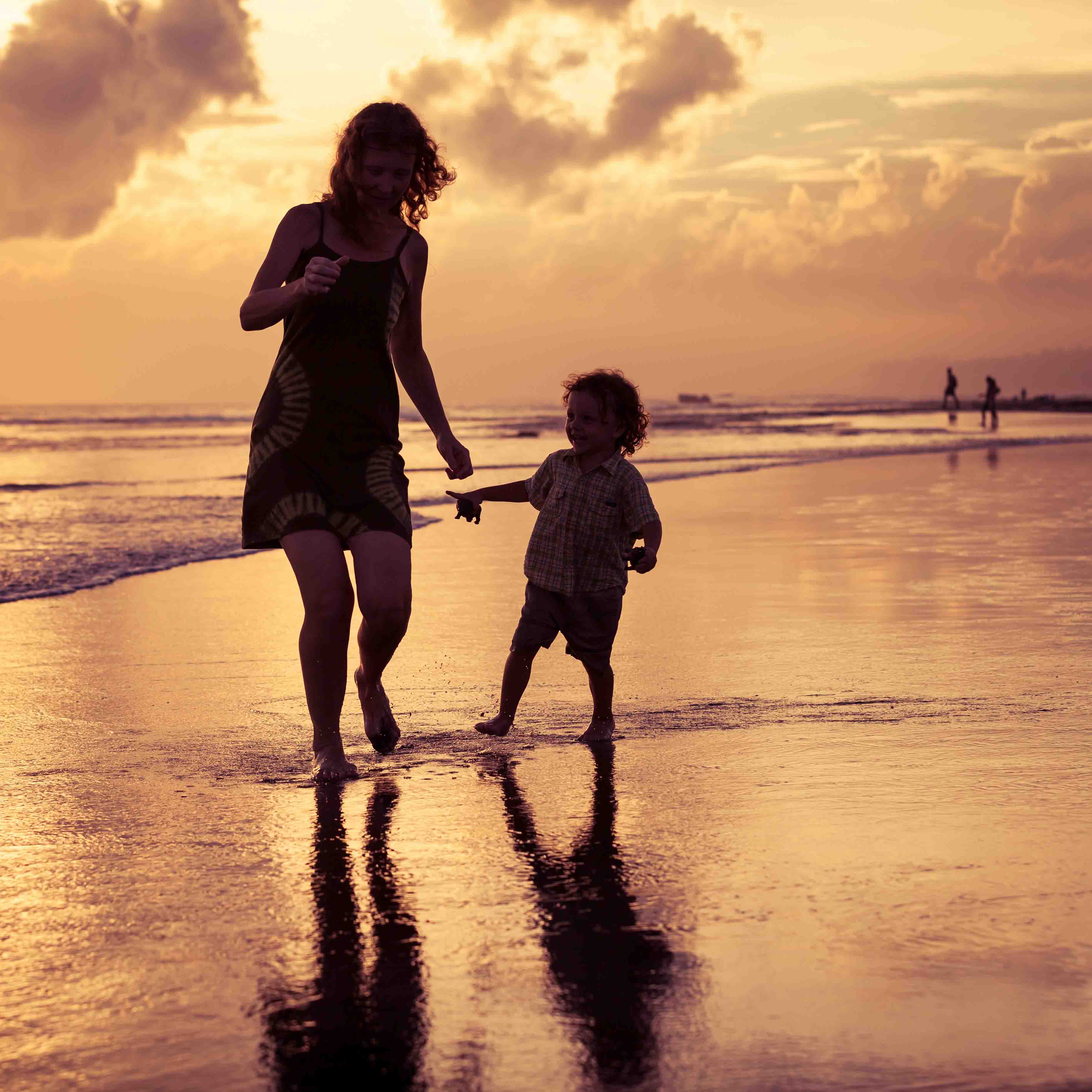 Rhodes
Travellers flock to Rhodes all year round for its sunshine and blue skies. Rhodes welcomes visitors late into fall when more northern European destinations are cold and grey.
Discover Rhodes' magnificent walled old town and then wander over to the 14th-century Palace of the Grand Masters. Rhodes is home to many blue flag beaches – Panogialos is one of our favourites. Sail round to the south of the island where you'll find the two-kilometer-long beach of Plimmiri. Rhodes Town and the town of Lindos, on the east coast, are full of hospitable tavernas and ancient buildings, and are both worth a visit.
The nightlife in Rhodes is also one of the most popular of all the Greek Islands. Between Rhodes Town, Faliraki and Lindos, you'll find plenty of bustling bars and clubs to unwind in.
Crete
Crete is Greece's largest island and, with such varied terrain, it's the perfect island for hiking and exploration. From canyons and mountains to rocky plateaus and rolling hills, Crete's countryside has it all. Hike Europe's longest gorge, Samaria Gorge, and see the Kato Zakros, a former Minoan palace site.
Crete is extremely laid back, and this island haven is the perfect Greek island for a true escape. Beautiful Frangokastello beach is one of our favourites, and beaches like Vai, Myrtos and Elafonisi are popular with visitors all summer long. The island cuisine of Crete is also some of the best. Famous for its olive oil and other local specialties like dakos, horta and myzithra, Crete draws food lovers from all over the world.
Have we got you dreaming of endless sunshine and white sandy beaches?
Book a boat for your next sailing holiday in the Greek Islands now!