Discover our top Caribbean sailing destinations and how you could be there this winter.
A yacht charter vacation in the Caribbean is one of the ultimate winter holiday experiences. The white sand beaches, crystal clear shallow water and scattering of diverse islands make sailing the Caribbean a dream come true.
But where do you start? The options are endless, so we've put together some tips on our top Caribbean holiday destinations to make sure you're ready to book your next Caribbean sailing vacation.
See them below and prepare to escape the winter chill… Caribbean sailing here we come!
Our Favourite Spots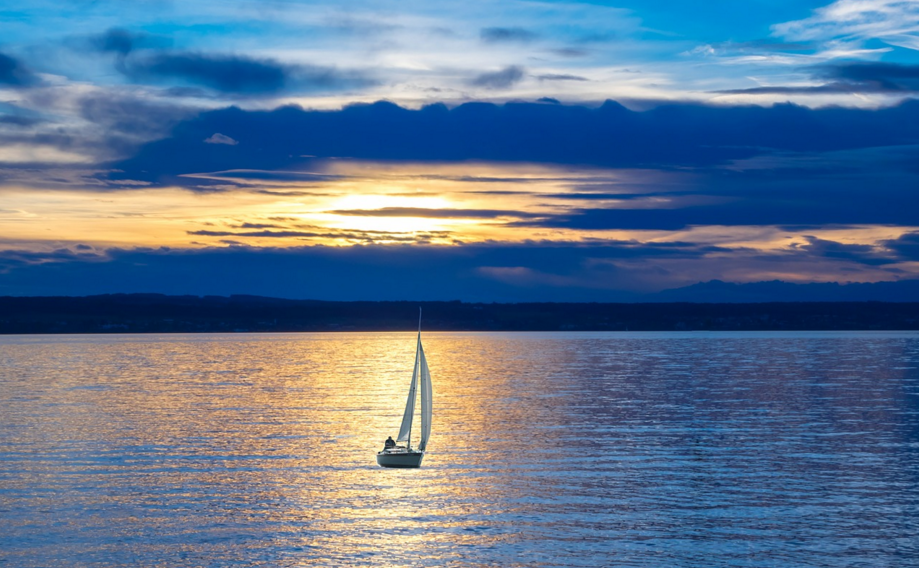 The British Virgin Islands:

 
With over 50 islands to explore, steady trade winds, endless sunshine, calm currents, white sand beaches and beautiful protected bays, it's no surprise the British Virgin Islands are one of the world's best sailing destinations. Travellers with a love of sailing, seclusion and a touch of luxury will feel perfectly at home here. The BVIs average a winter temperature of around 21 degrees celsius, making it the perfect sailing escape during those grey, snowy months we're facing.
Tortola is one of our favourite BVI sailing spots, with sparkling beaches and water so crystal clear you'll never want to leave. The northern coast of Tortola has the best beaches: Long Bay, Cane Garden Bay, Lambert Beach and Smuggler's Cove are popular anchorages. Fresh local seafood, an abundance of water sports, and perfect sailing conditions draw us back to Tortola every year.
Martinique: 
The mountainous island of Martinique features diverse, rainforest-covered terrain that's just waiting to be explored. Escaping the bustling capital, Fort-de-France, and setting sail toward Martinique's mesmerising island scenery is one of our favourite trips. Martinique's culture is made up of an interesting blend of French and West Indian influence. The north of the island is covered in rainforest hillsides, and in the south you'll find beautiful bays and lovely beaches.
The beautiful seaside town of Le Marin is our ultimate Martinique sailing spot, with waterfront restaurants, beautiful white houses and a bustling, fully-equipped marina. Known as the yachting capital of Martinique, Le Marin is the perfect spot to charter a yacht and explore the island's coastal treasures.
Cuba: 
As a holiday destination, the best way for us to describe Cuba is 'enchanting chaos'. Beautiful Spanish colonial architecture, cobblestone streets and stunning beaches make up the framework of the Caribbean's largest island. Cuba has made a huge comeback since its economic crisis of the '90s, and with the recent lift of the U.S.'s travel embargo, there's never been a better time to book a sailing holiday in Cuba. The atmospheric streets of Havana are busier than ever, with nightlife, music and art scenes that will blow you away as soon as you lower anchor.
However, away from the cosmopolitan hubs of Cuba's cities lie endless white sand beaches, incredibly clear water and a stunning coastline to explore. One of our favourite sailing spots is Cienfuegos, Cuba's 'Pearl of the South'. Deemed a UNESCO World Heritage Site in 2005, Cienfuegos is tranquil and sparkling with nautical character. Sitting in a beautiful natural bay, its glamorous French spirit and excellent marinas make Cienfuegos the perfect spot to set sail from.
Getting to the Caribbean
Taking into consideration your final destination and whether you plan on island hopping or not, flying to the Caribbean can be relatively affordable. Flying into Cuba, San Juan or the Dominican Republic, and booking a transfer to reach your yacht charter pick-up destination from there, can be one of most affordable routes. Flying directly may be a little pricier, but worth it, depending on which island your journey will begin on. During the months of December to May, when the Caribbean is most attractive as a winter escape, prices will be significantly higher, but planning in advance and finding a cheap travel deal to one of the larger islands can really help.
Cruising Tips From Seasoned Caribbean Sailors
Do your research – every island in the Caribbean is different, so it helps to know what you're in for. If you turn up to Jost Van Dyke in the British Virgin Islands looking for a quiet retreat away from the crowds you'll be sorely disappointed.
Which brings us to our next point – plan your route! The Caribbean is scattered with thousands of islands, so it's relatively easy to wing it, but investing in some charts and planning a route can help you make the most of your sailing holiday. If you're sailing with a skipper, they'll have excellent knowledge of the local area and can help you plan your trip.
Get to know the locals – the people of the Caribbean are known for their incredible hospitality, and they're the ones who will let you in on the best local hot spots and tips for exploring the area.
Take advantage of the local food – support the local community by indulging in their array of fantastic restaurants and great local produce. 
If you're sailing the Caribbean in peak season – generally between December and May – you're going to come across marinas, ports, bays and coves that are packed with boats. Make sure to obey boating etiquette

and try not to anchor on top of anyone else. Everyone is looking for their own little slice of tropical paradise.
Don't Forget to Bring:
A dinghy, so you don't miss out on exploring smaller islands, hidden coves, beautiful beaches and seaside restaurants.
Take additional fuel for your outboard – anchoring offshore and motoring around the beautiful coastline opens up your options for further exploration, and it will also help you save in mooring fees. Be sure to bring plenty of fuel to take advantage of this.
Bring gear for snorkelling and water activities – the Caribbean's breathtaking views are even better underwater.
Bring your fishing gear and a pocket knife for shelling muscles – there is an abundance of delicious ocean life here, but be sure to check with the local authorities to ensure you're fishing in the right areas.
And don't forget good sunscreen! Even in the winter, that Caribbean sun will be blasting down from above.
Now that you're armed with this knowledge and images of tropical Caribbean paradise, do you think you're ready to take a look at our destinations? We think so, too. 
Discover how easy it is to rent a yacht in the Caribbean, and spend winter somewhere warm this year.