So you want to sail Croatia.
Well, guess what?
We're going to help you plan the perfect yacht week in Croatia this summer.
Island hopping around Croatia's best party islands is a sailing holiday most sun-seekers and partygoers only ever dream of.
You'll be dancing until sunrise on some of the world's most beautiful beaches. You'll be spending long summer nights at some of the best clubs and festivals in Croatia.
Sailing along the incredible coastline, gliding through the crystal clear Adriatic Sea and spending a week on a gorgeous luxury yacht is much easier (and cheaper) to plan than you may think.
Our awesome team of party sailing experts have designed the ultimate week-long Croatia holiday route, just for you guys.
So stop dreaming. Check it out. And book it now.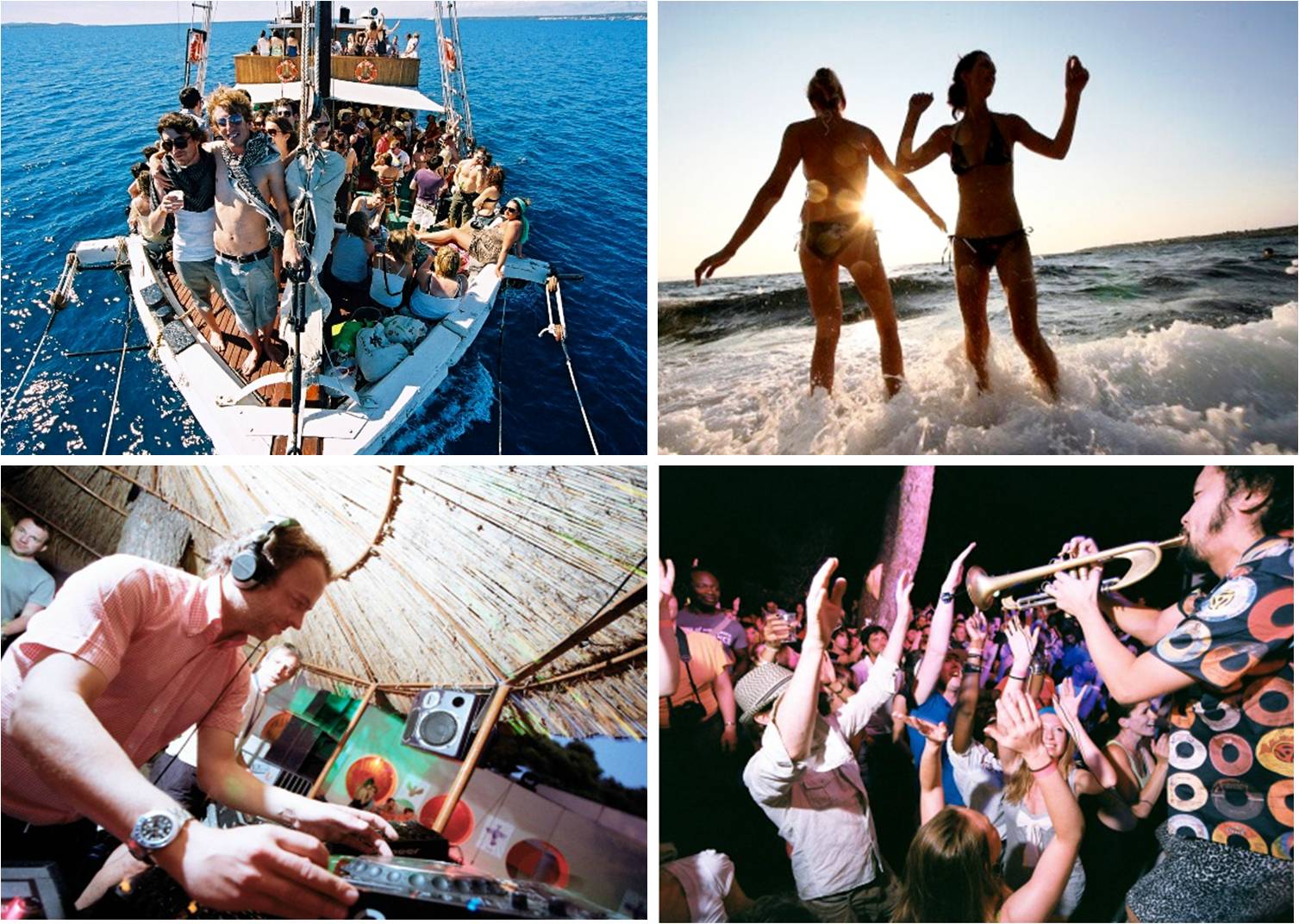 Day 1 – Saturday: Split
Ahoy, sailor and welcome to your yacht week in Croatia! You'll board your yacht around midday and spend the day exploring the city of Split. The crazy summer nightlife scene is calling, and soon you'll discover why it's so well known.
People's Square, Diocletian's Palace, and the picturesque, tree-lined, harbour-side promenade are just some of the must-see things to do in Split. And as soon as the sun sets, the clubs will open their doors; Tropic Bar, Hemingway Bar, Imperium and Academia Ghetto are some of the best clubs in Split, and they'll all be on your party agenda for the evening.
Check out our Split travel guide for a full list of the top things to do in Split.
Day 2 – Sunday: Bobovisca Bay, Brac Island
On Day 2 you'll set sail from Split and head towards the stunning Bobovisca Bay on Brac Island. Here, you'll spend the day soaking up the sunshine and joining crowds of other party guests on the beaches of Bobovisca Bay. Brac Island has an abundance of excellent local restaurants, awesome nightclubs, vibrant cocktail bars and wild beach parties.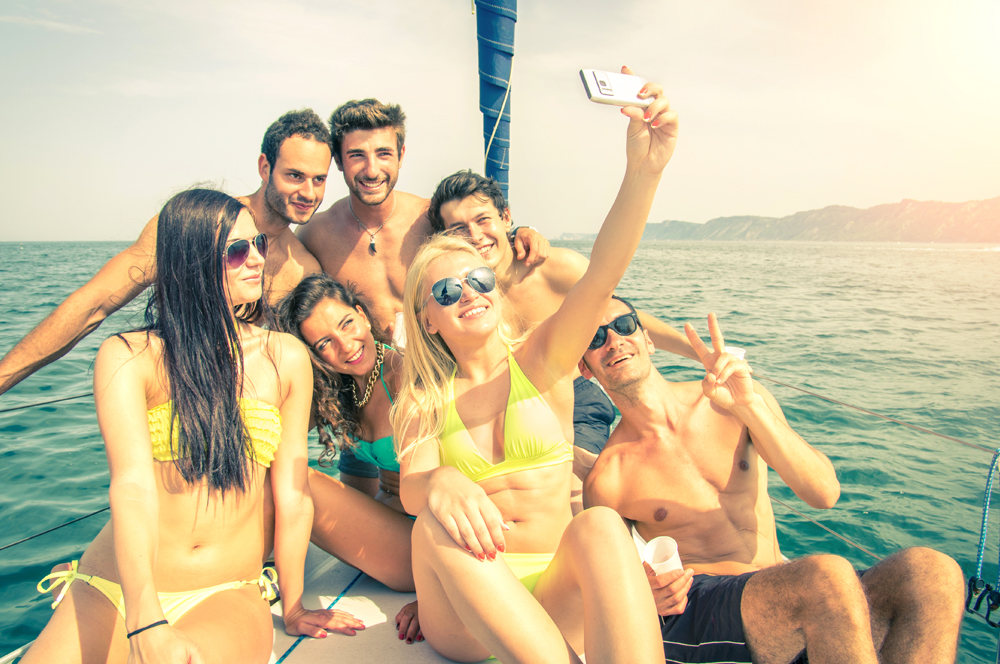 Day 3 – Monday: Vis Island
Day 3 is here and it's time to depart from beautiful Brac and set sail towards the island of Vis. On the way, you'll stop at the popular summer resort of Stoncica Bay and relax on some of the most gorgeous beaches in Croatia. Before anchoring in the port of Vis for the evening and checking out Vis' crazy beach parties, you'll sail the coast and explore hidden bays and coves – the Blue Cave is a must-see. Vis is a charming fishing island, so don't miss out on indulging in a fantastic seafood meal by the beach!
Day 4 – Tuesday: Hvar Island and Pakleni Island
Today, you'll sail to the beautiful Hvar Island – one of the most popular islands in Croatia – and Palmizana Bay. The lovely city port of Hvar sits in a breathtaking natural bay protected by the Pakleni Otoci islands that sit offshore. Hvar is certainly one of the most glamorous Croatian destinations, and it's likely you'll be partying here all night long at Croatia' hottest clubs with world renowned celebrities and Europe's elite.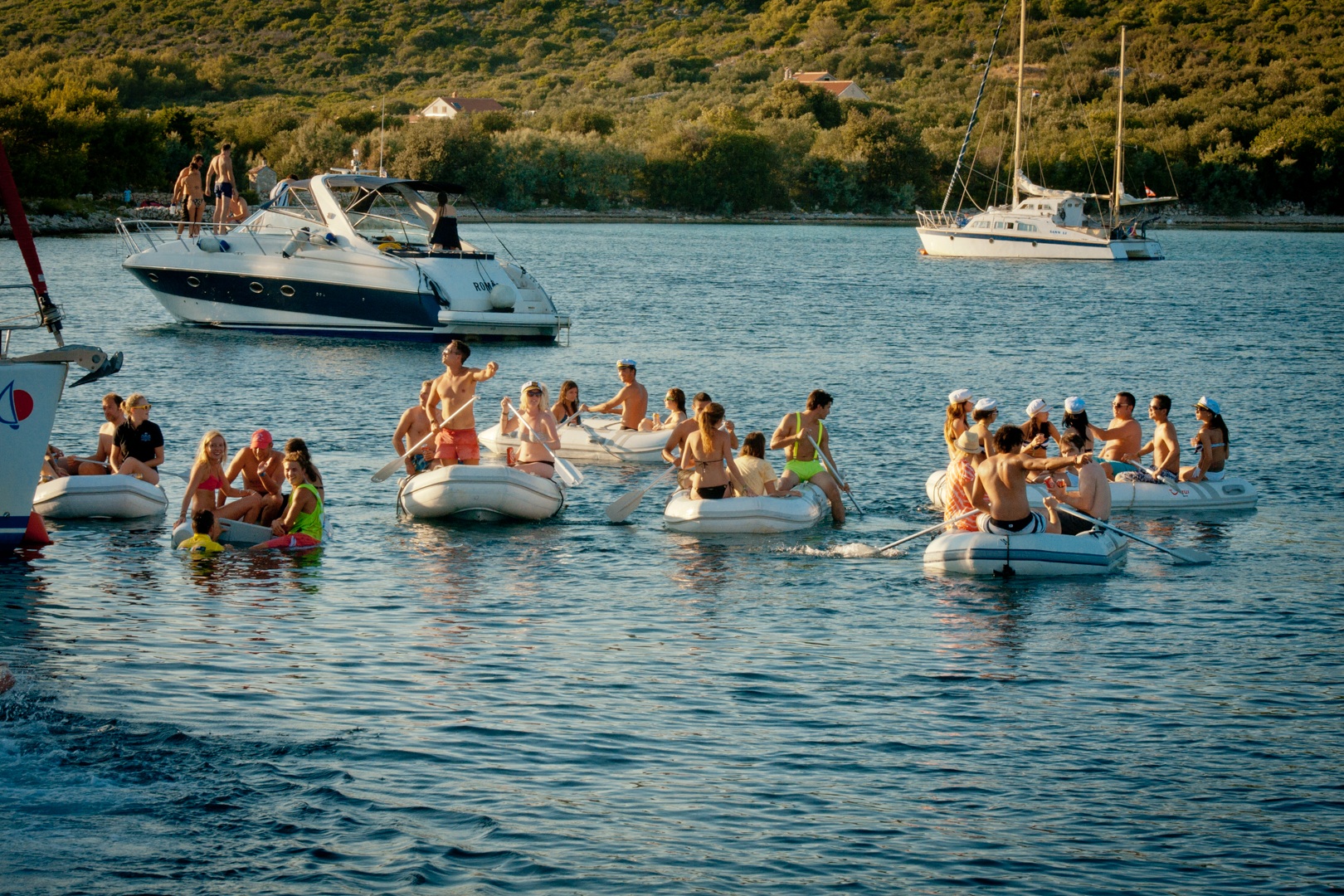 Day 5 – Wednesday: Hvar Island
Hvar's rolling green hills, beautiful beaches, ancient medieval streets and vibrant nightlife scene combine to create one of the most popular islands on the entire Croatian coastline. And thus, you'll definitely need an extra day here. Today, you'll sail from hidden bays to secret coves attending private beach parties with thousands of other partygoers. Tonight, you'll check out some of the best clubs in Hvar, including Carpe Diem and Nautical Bar. You'll be raging here from dusk till dawn.
Day 6 – Thursday: Bay of Lucice, Brac Island
On Day 6, you'll set sail back to the beautiful island of Brac, renowned for its incredible natural environment and stunning coastline. Here, you'll explore the pristine and secluded Bay of Lucice and its beach parties, and take a swim in the most crystal clear water you'll ever have seen. The  beautiful countryside and peaceful island towns create the perfect island environment on Brac.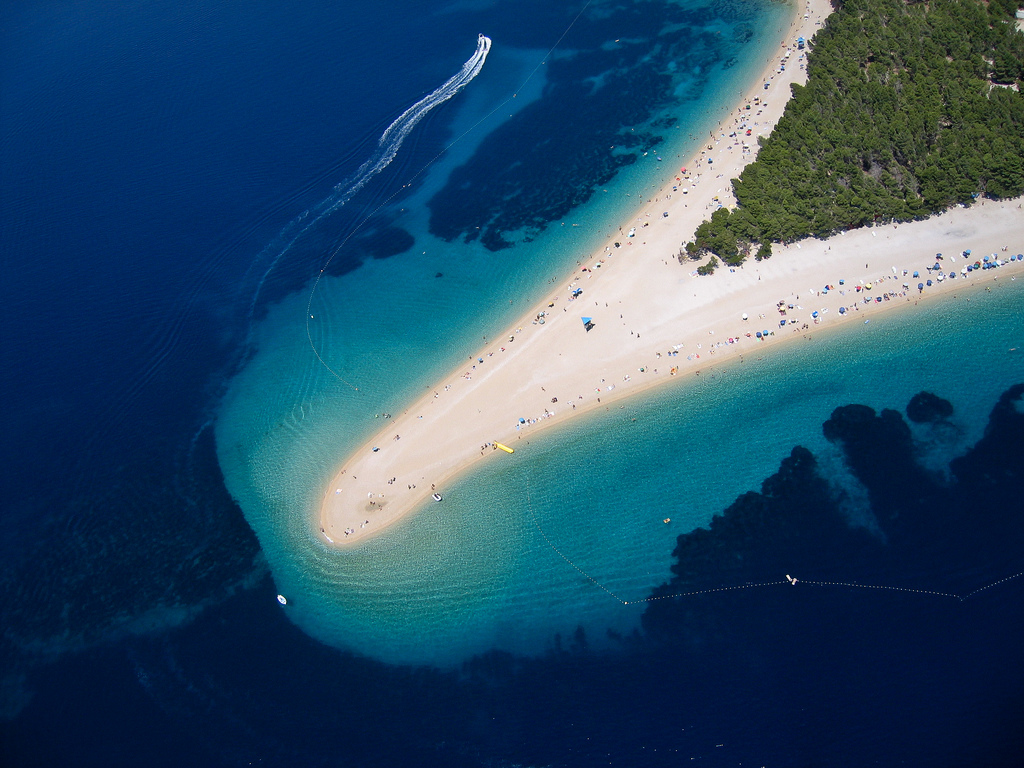 Day 7 – Friday: Split
It's been one crazy week at sea! You've seen and done some amazing things during the past week sailing Croatia, but now it's now time to cruise back to Split, shake off those sea legs and head back into town for some afternoon cocktails and a relaxing evening in the summer sunshine. Explore the rest of the town and then head to the clubs you missed on Day 1 (you couldn't possibly have made it to them all!).
[gdlr_button href="https://www.zizoo.com/sailing/boat-holidays-split" target="_blank" size="large" background="#47c2d2″ color="#ffffff"]See Boats in Split[/gdlr_button]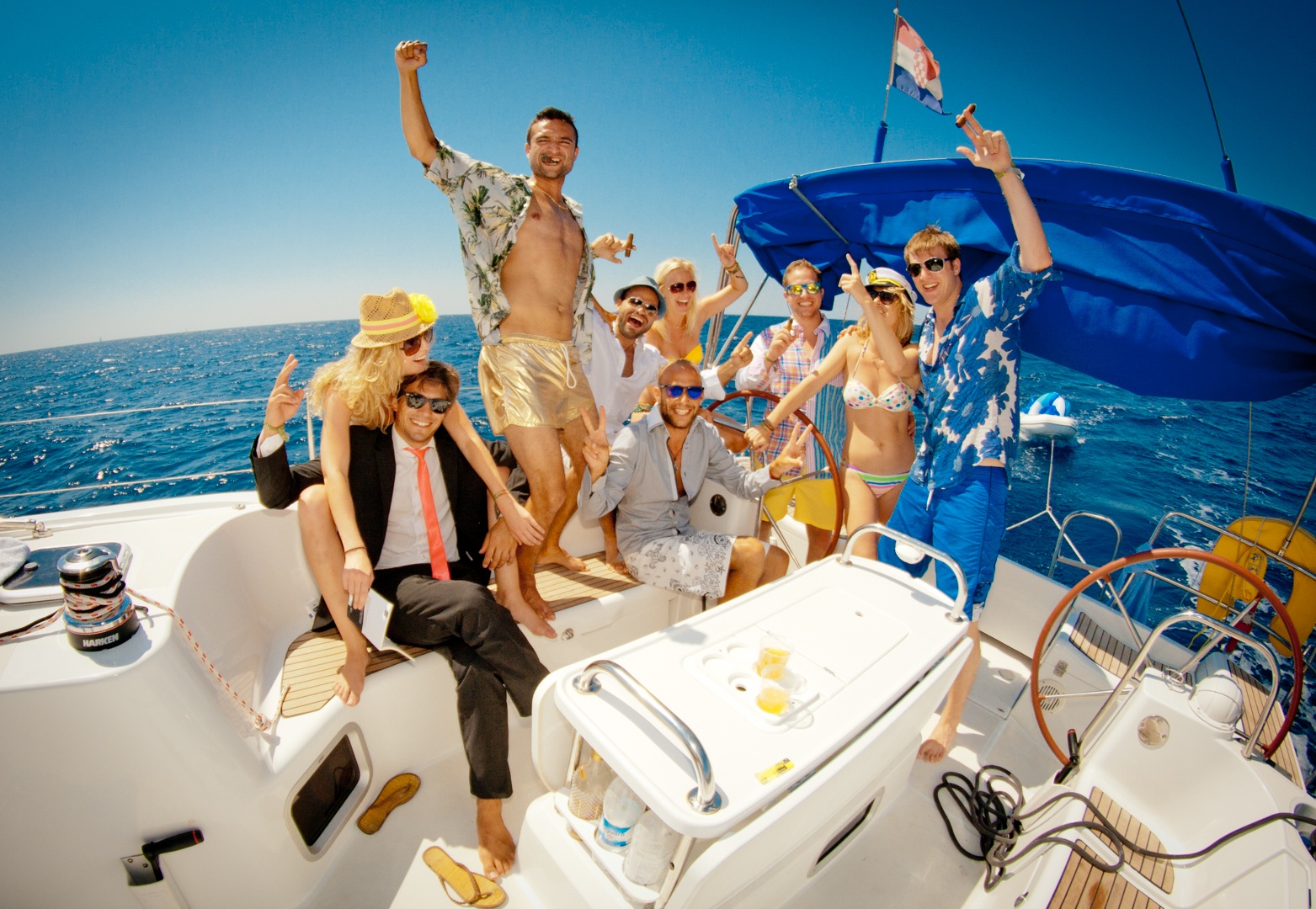 Booking a boat and planning a week-long sailing holiday in Croatia is the ultimate summer party holiday. With an itinerary like this, you'll be exploring beaches, bays and islands all on your own time and making all the destination decisions.
Sounds amazing, right?
However, if you think planning a yacht week in Croatia is still too much work, don't worry.
We've got the answer…
If, even after reading this detailed itinerary, you want to sail Croatia but still don't feel like planning your sailing holiday in Croatia alone, we will do it all for you. From the moment you step on the boat to the moment the D.J. plays his last song, you won't have to plan or organise a thing. You can kick back and simply enjoy the party sailing experience.
For more information, check out our yacht week in Croatia page and let us organise everything for you.
Life is too short. Book it now.
[gdlr_button href="https://www.zizoo.com/boat-charter/yacht-week" target="_blank" size="large" background="#47c2d2″ color="#ffffff"]Book a Party Boat[/gdlr_button]