The Zizoo Crew never misses an opportunity to go sailing so when our Premium Partner, Istion Yachting invited us on a "FamTrip" this Spring, we gladly said yes! Our Senior Sales Associate, Giulia, and our Business Development Manager, Fred headed down to Greece this Spring to represent Zizoo during the organised sailing trip in the Mediterranean. During the boat trip, the Zizoo Crew and other boat booking agents wined and dined while sharing experiences and learning more about the boat holiday experience that our Premium Partner provides to our clients. We sat down with Giulia and Fred to hear more about their yacht charter holiday with Istion Yachting.
Zizoo goes Sailing with Istion Yachting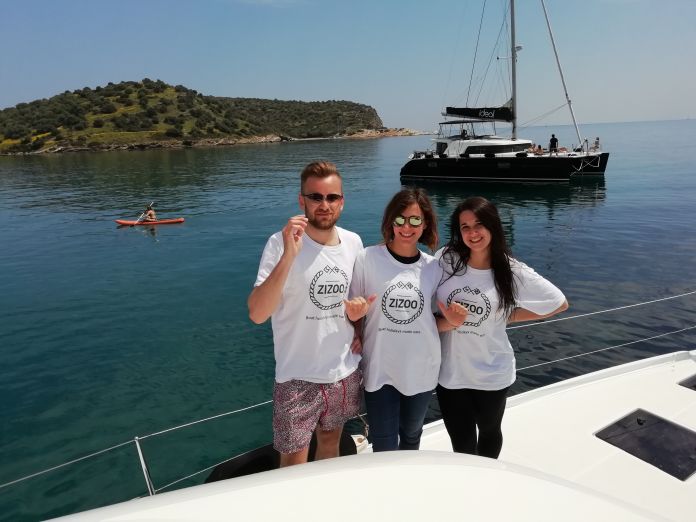 Zizoo: What is a "FamTrip"?
Fred and Guilia: Our Premium Partner, Istion Yachting, invited several boat booking agencies on a "FamTrip" where we had opportunity to test our products and the boat holiday experience in general. On the FamTrip, we also met with many other agents from around the world and had a chance to exchange our insight and learn more about the yacht charter industry. We could also ask as many questions as possible about our relations with our partners, boat equipment and all of the procedures that our clients have to face once they land at the airport and finally reach the marina to embark on their sailing vacation.
Zizoo: What kind of boat were you on?
Fred and Giulia: We were sailing in style on a luxurious Lagoon 50 catamaran. It was the first time for us to go sailing on a huge catamaran and we had a great time!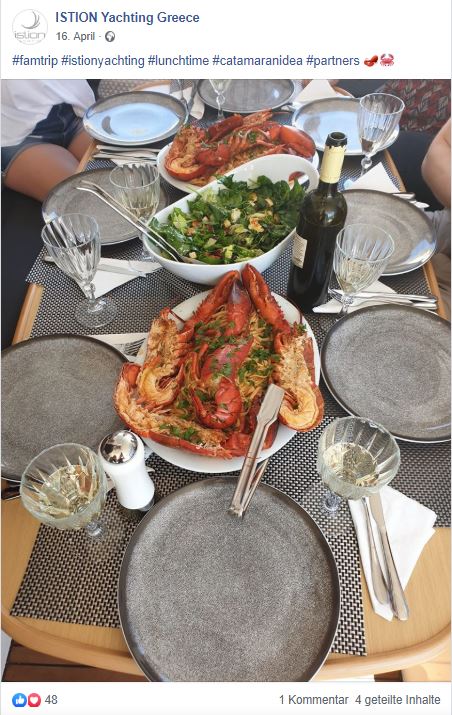 Zizoo: Why is Istion Yachting a good partner for Zizoo?
Fred and Giulia: Istion is one of the best partners for Zizoo, primarily because of the value that they give to people – they take care of our clients as if they were part of a big family. The second main reason is that they carefully select the boats that are or will be part of their fleet and request several and specific criteria from the owners.
Zizoo: Do you have any memorable experiences to share?
Fred and Giulia: The whole trip was a memorable experience. Not only was the catamaran charter incredible, but the fact that we were able to spend time with other agents from around the world made it even more exciting. Istion went out of their way to make it an unforgettable trip. It was all inclusive with great entertainment, culture and exquisite food and beverages.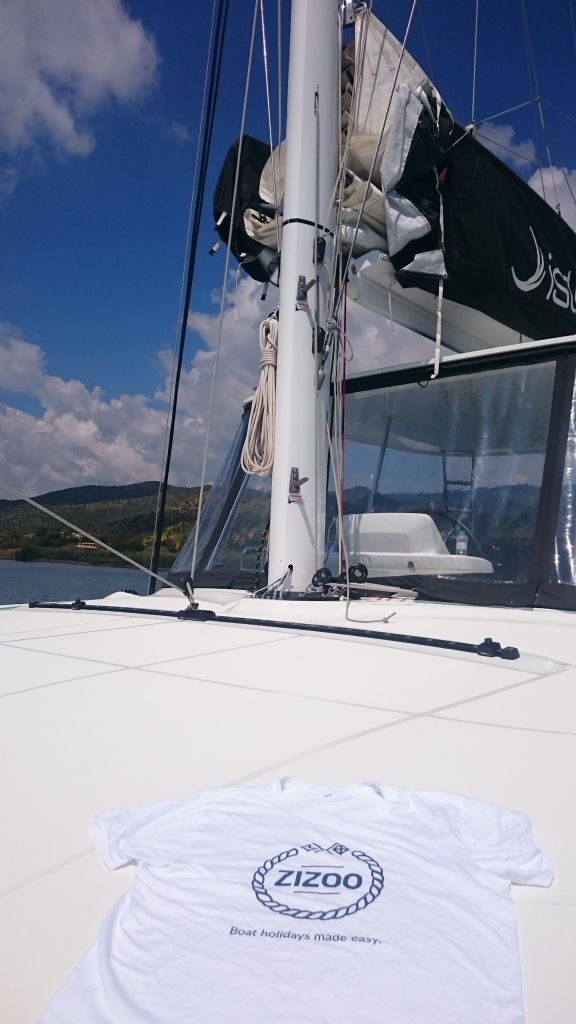 More info about the boat:
Ready to go sailing in Greece on a deluxe catamaran like the one Giulia and Fred went on? The Lagoon 50 accommodates up to 12 people in it's deluxe cabins. While you'll also enjoy the many beaches and terrific views while sailing in Greece, you may never want to leave the Lagoon 50's beautiful saloon. Book your catamaran charter in Greece with one of our Sales Associates for an unforgettable boat holiday.
Want a chance to explore the seven seas with Zizoo?
We're on the lookout for passionate Sales Associates and Travel Solutions Specialists like Giulia and Fred to join our growing Team. Not only will you have the chance to turn our clients' boat holiday dreams into a reality, but will also be able to set sail on trips like these and with the whole crew during our Team Events and annual sailing holiday. You can learn more about our Sales Associate and Travel Solutions Specialist positions as well as other open roles in Marketing, Product, Dev and more here on Zizoo's Career Page.