Yacht Charter Holidays in Biograd: A Beach Lover's Tour
Discover Croatia's best beaches and unspoilt islands from your yacht charter in Biograd
Looking for some peace and tranquillity on your next sailing holiday? Here is a route for you. Starting from your yacht charter in Biograd, you'll spend a week exploring the unique charm and beauty of northern Dalmatia. On our sailing route from Biograd to the Kornati Islands, you will be able to both save money and truly immerse yourself in the alluring natural surroundings that define this beloved island area with these anchorages in calm, sheltered bays.
*Remember, you need a ticket to enter the park. These can be purchased in Biograd, Murter or directly from park staff.
What you can see and do on this route:

Visit Kornati Islands National Park, enjoy swimming, snorkelling and other water sport and spend the evenings anchored in remote and secluded bays.
This route is for:

Groups of families, friends or couple sailors seeking a quiet boat holiday anchored in sheltered bays rather than in (sometimes crowded) marinas.
Best time to go sailing

April-September
Duration

7 Days
Day 1 Biograd to Borovnjaci, Kakan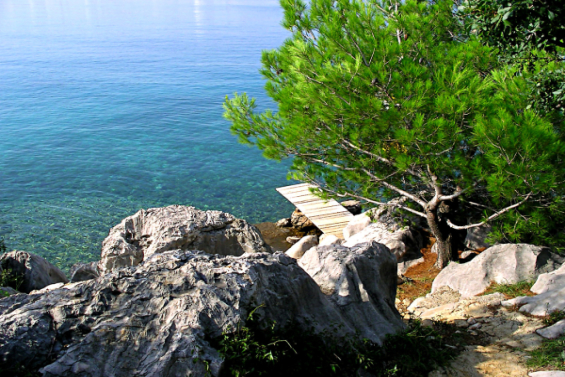 Biograd na Moru is a town that is known worldwide by sailors and serves as a great starting point for an island hopping adventure in northern Dalmatia. After checking into your yacht charter in Biograd, you can enjoy lunch in the town or start sailing directly to your first destination, Kakan.
The small uninhabited island of Kakan is about a 3-hour sail south from Biograd. Be aware of shallow passageways as you enter the bay of Borovnjaci, a well protected and organised anchorage. In the bay, you will find many buoys where you can stop for the night. Relax on the shores and enjoy the peace and quiet in Borovnjaci Bay or If you would like to dine in a restaurant during your first evening, you can savour fresh seafood and traditional island dishes at one of Kakan's restaurants.
Day 2: Kakan to Kornati Islands National Park
On day two you will depart from Borovnjaci Bay to the Kornati Islands. As you sail north, you will come upon the first small islands and islets that make up Kornati Islands National Park. Enjoy cruising around the islands as you make your way to the enchanting, uninhabited islet of Ravni Zakan. Here you can anchor in one of the bays located on the south and northwestern ends of the islet, though keep in mind that the northwestern bay is more exposed to the Bora wind.
The small island is distinguished by its unique landscape of low-lying rocks and shrubbery, which is typical of the Kornati island chain. During your stay in Ravni Zakan, you can swim in the crystal clear waters that surround the island and enjoy the sea breeze from the shore. Ravni Zakan is also home to a small vineyard. You can try the local wine at Tavern Zakan, which serves traditional Croatian dishes of grilled meats, fish and freshly prepared lobster.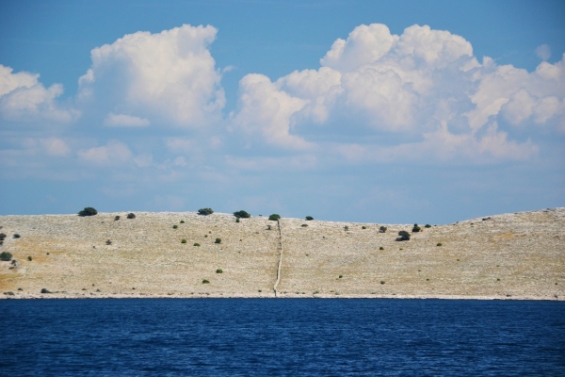 Want to find a boat for this route?
Make a request using the button below and we'll find you the perfect boat.
+44 20 3318 3641
Mon-Sun: 9-9pm CET | Sat-Sun: 11-7pm CET
Day 3: Ravni Zakan to Restaurant Mare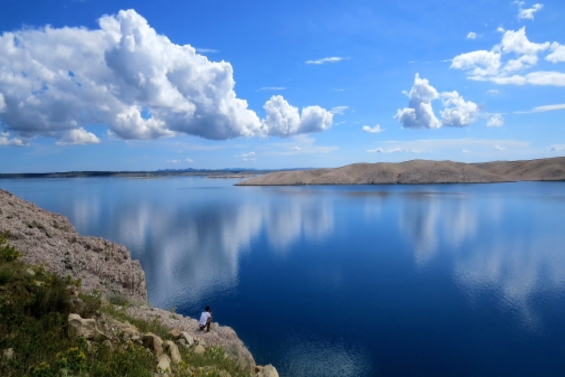 Spend your third day sailing around the Kornati Islands National Park as you make your way north up the passageway between the long island of Kornat and smaller island clusters. Take time to discover some of the 89 unique islands and numerous islets that make up the park and admire their unspoilt and tranquil landscapes. Along with sailing, the park also attracts divers and hikers who can enjoy the Kornati's diverse flora and fauna.
You will find your next anchorage in Katina, which borders the northern tip of Kornat island. Here you can anchor in the bay in front of Restaurant Mare, one of the oldest knobas in the Kornati Islands. The well-protected bay will ensure you a pleasant night's sleep in Kornati.
Take time to discover some of the 89 unique islands and islets that make up the park...
Day 4: Katina to Dugi Otok
Did you have a chance to eat at the famous Restaurant Mare? If not, you might want to stop there for lunch before heading north to the adjacent island of Dugi Otok (Long Island). Dugi Otok is a long, narrow island that stretches for 45 km. Though it's one of Croatia's largest islands, it remains relatively off the beaten track as most travellers tend to spend most of their holiday in the Kornati Islands. However, Dugi Otok is not without charm. You will find many lovely pebble beaches, ancient ruins, charming villages and hidden coves.
As you discover Dugi Otok by boat, take the opportunity to stock up or refill on water or fuel if necessary in the larger villages such as Sali then head back down the island to your next stop for the night in the gorgeous bay of Telašcica. Also a designated park, Telašcica is a must-see on our 7-day sailing route from Biograd. There are many mooring buoys to spend the evening in the bay, but keep in mind that you will also need a ticket for your boat.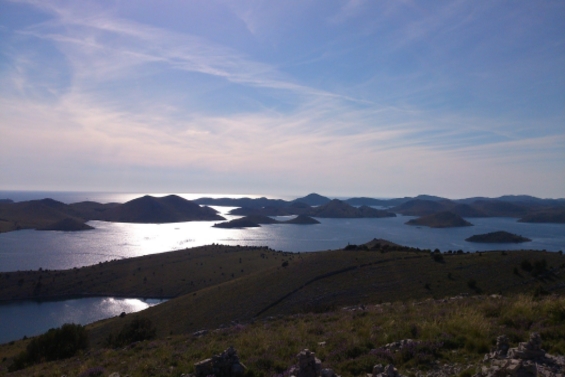 Day 5: Dugi Otok to Silba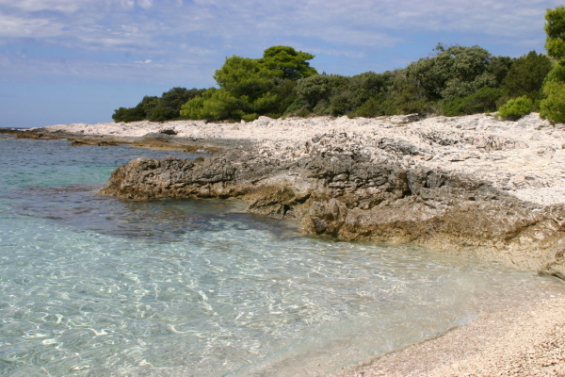 After spending the night in Dugi Otok, it's time to start sailing back to Pula. From Dugi Otok, our sailing route takes you to the island of Silba, which is about 16 nautical miles north. In Silba, you have two options: either you use the small marina of Mul or anchor in the popular Porat Sv. Ante in the south-west. From Porat Sv. Ante, it is about a 40-minute walk to the town. Make sure to bring a flashlight if returning from the town in the evening hours, as the trail leads you through the forest.
Silba is known for its idyllic sand, pebble and rocky beaches, which can be reached by a small footpath. The most popular beaches are the sandy beach of Sotorisce on the southern side of the island and the pebble stone beach in the Bay of Pocukmarak. Take a dip in the warm turquoise waters or climb the "Tower of Love" which was erected to commemorate the love between a Croatian captain and his young wife.
After a pleasant evening in Hiljača, you will begin to slowly make your way back to your yacht charter in Biograd, but the holiday is not over yet! You still have another great destination ahead: Vrgada. Home to picturesque golden beaches, Vrgada is also a bit under the radar so you won't be finding many crowds on the island, yet you might find that the beaches attract many naturists. The pine-forested island is home to a small village where you can find a couple of bars and restaurants. We suggest taking a short walk up the hill to admire the breathtaking view from the church.
You will find many coves to drop anchor for the night, but we suggest Kranje on the southeastern end, which offers optimal protection from northerly winds. Alternatively, you can anchor in the middle of Sv Andrija bay to the west.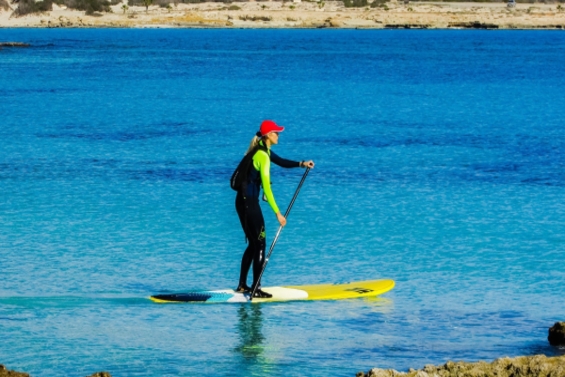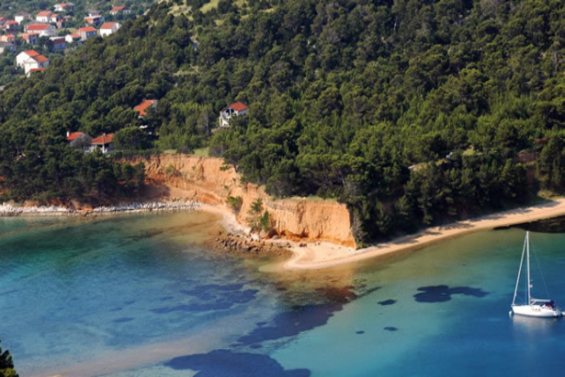 Vrgada is only 2.5 nautical miles away from the mainland coast of Croatia and 6 miles from Biograd's marina. Along the way, you could stop in Pakoštane and relax on one of the sandy, kid-friendly beaches. Then it's a leisurely sail back to your yacht charter in Biograd. After checking out, you can relax with a coffee, ice cream or glass of wine on the riva while taking in the views of the Adriatic and gentle sea breezes as the sun sets onthe last day of sailing from Biograd to Kornati and back.
Discover more things to do and places to go around Biograd with our guide to yacht charter holidays here.